Last week we showed you the new "SnoCam" overwhite system adopted by the Slovenian Armed Forces standard "SloCam", last month we showed you the Finnish Defence Forces' approach to snow camouflage, and we even got a rare look at the winter version of CADPAT a year ago too. Now the US Army has finally started to look into the subject of improved snow camo uniforms as well.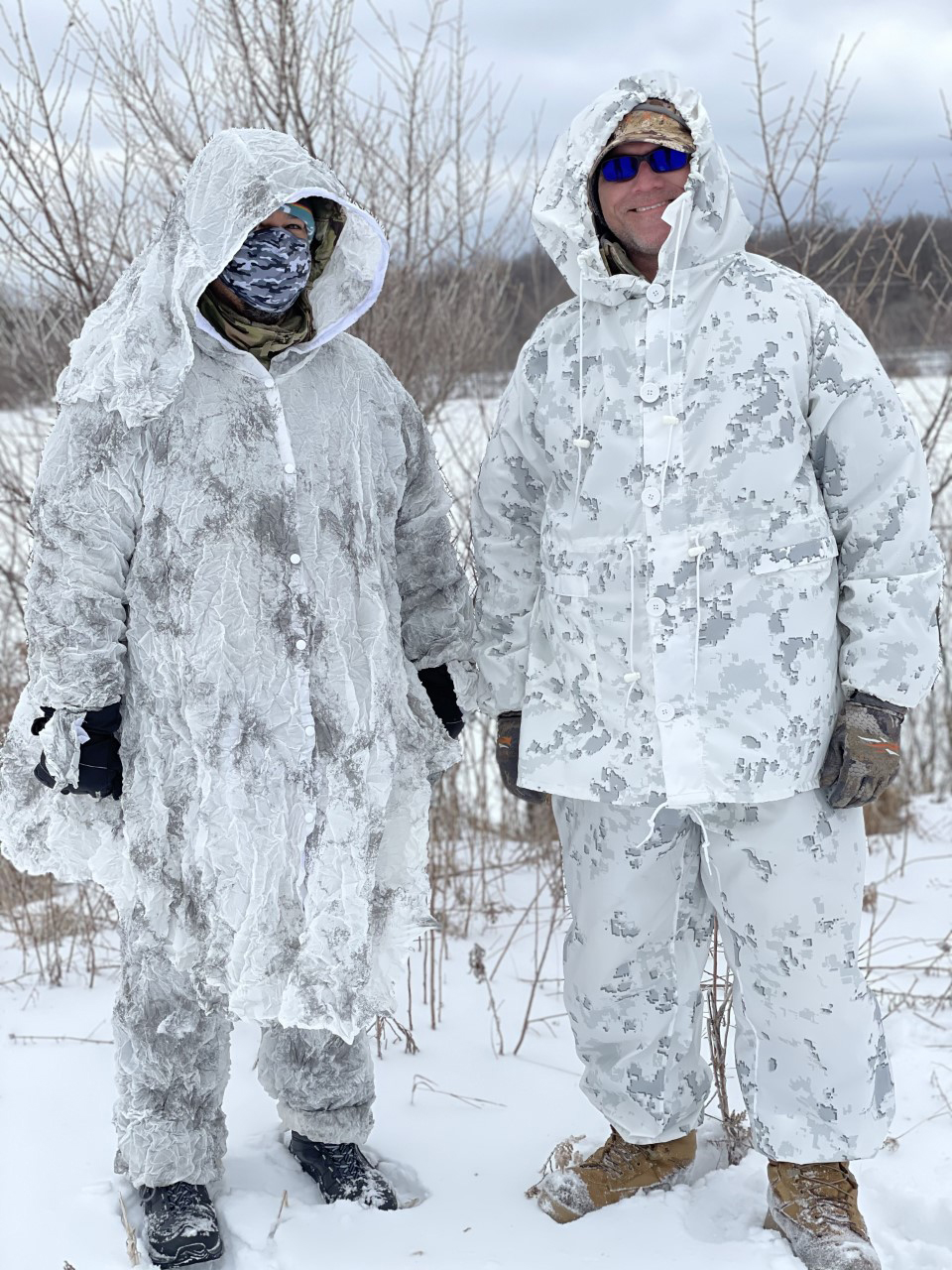 About a month ago, Tobyhanna Army Depot hosted a study to assess the effectiveness of  snow camo "overwhite" in concealing soldiers from an array of sensors in different snow environment conditions. Tobyhanna, located in the Pocono Mountains of northeastern Pennsylvania, was selected because the depot's terrain resembles environments in the Baltic region of Northern Europe. Camp Dawson in West Virginia and Fort Drum in New York were also used as locations in the study.
The purpose of this study was to capture images of the different overwhite systems in environments similar to areas where exercises and future conflicts may occur. The imagery will be used in a probability of detection study in which soldiers will view the images under controlled settings to see if they can spot the person wearing the different overwhite systems. Such tests also usually measure the length of time it takes the observer to locate and identify the target individual. Results from the study will then be used to guide future overwhite development and procurement.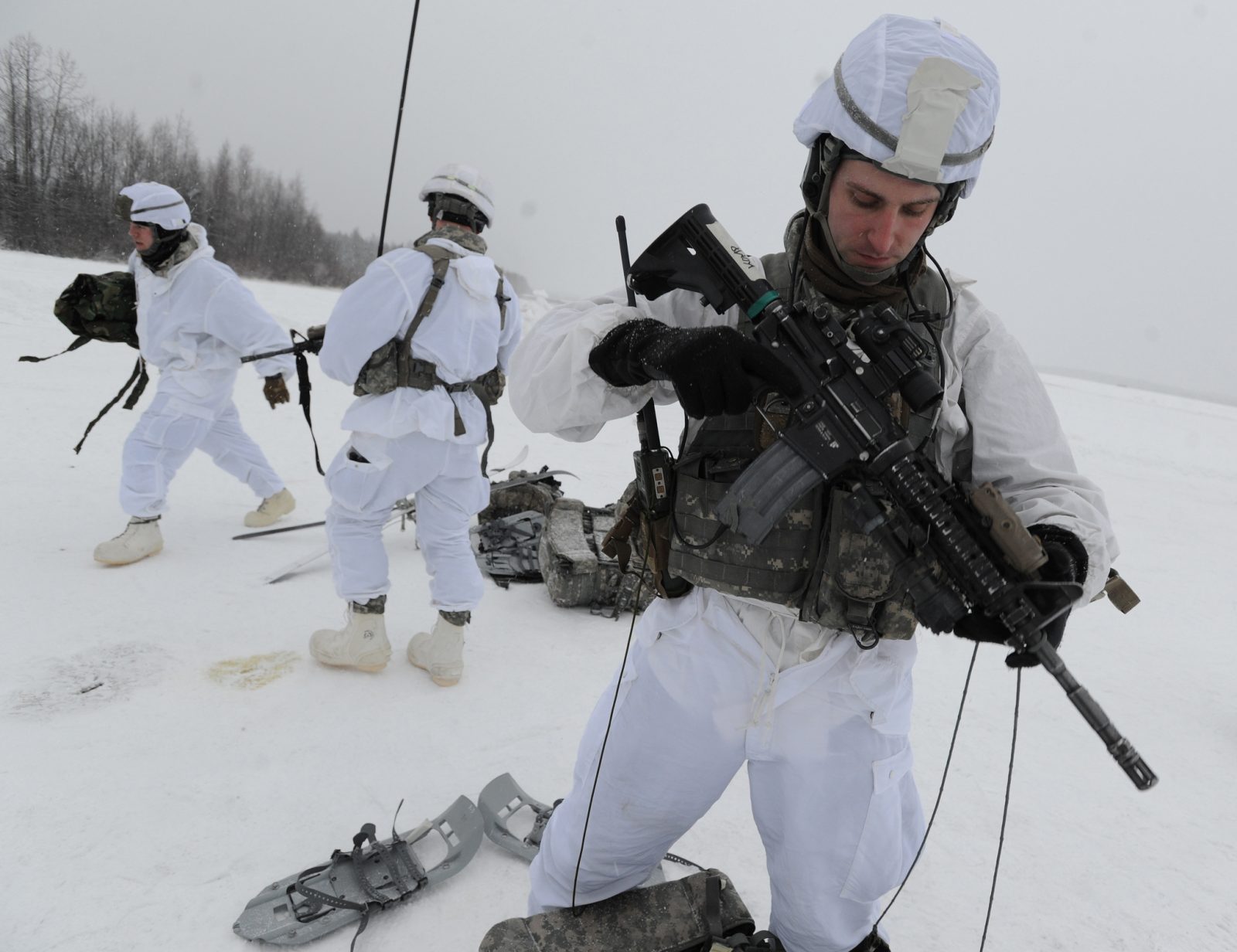 The current snow camo overwhites ensemble used by the US Army has not changed fundamentally since the Model 1951 sets issued during the Korean War. The current sets however use a lightweight, water/snow, and dirt resistant lightweight synthetic fabric that is much better than the 100% cotton material used for the previous 60 years. Cargo pockets have also been added to the overtrouser legs, which is a very practical addition. The synthetic material is quite thin and semi-translucent however, so that the color of the underlying uniform shows through and affects the camouflage performance of the solid white over-garments.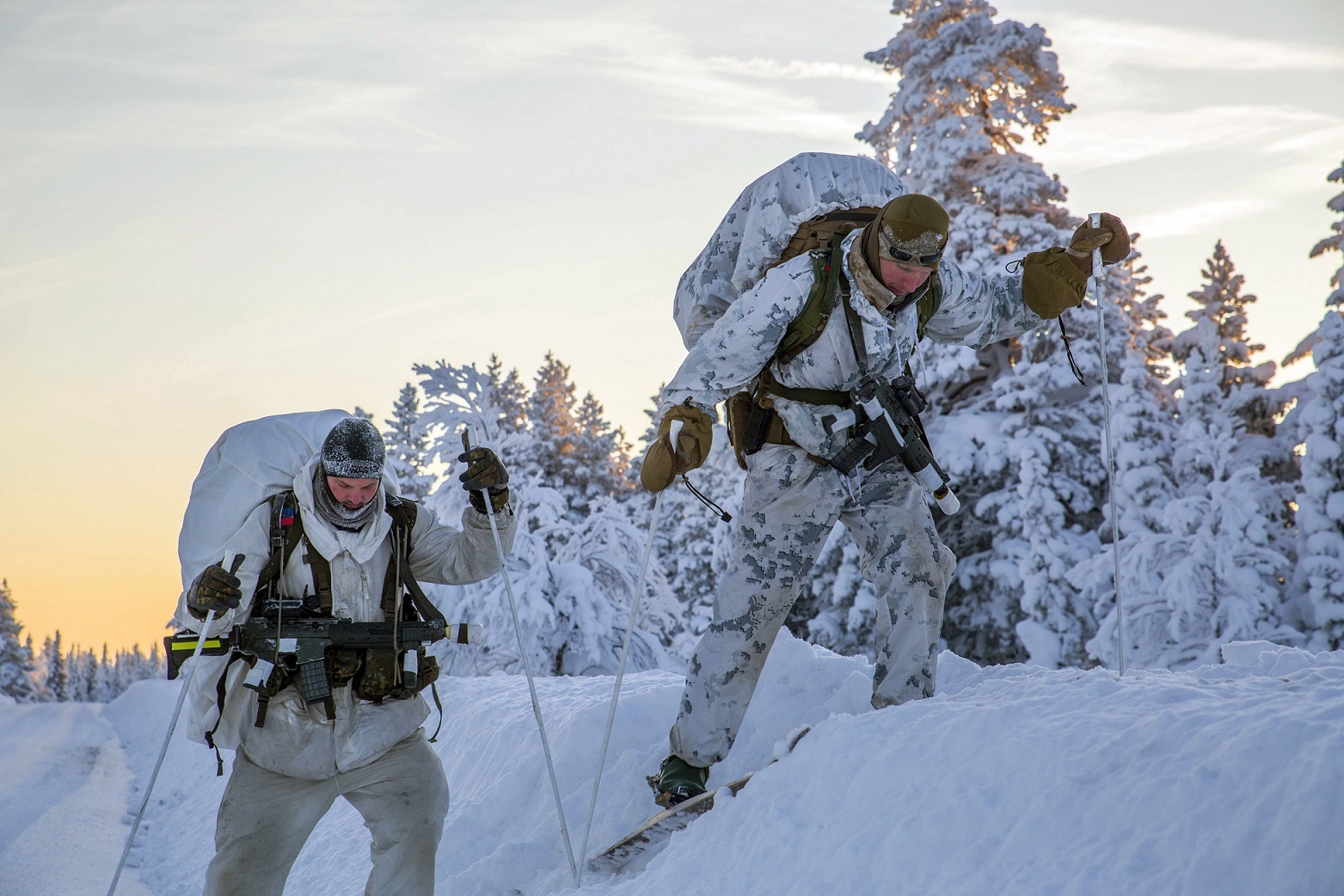 The US Marine Corps on the other hand uses a camouflage-printed 50D polyester fabric that is not semi-translucent, so the underlying uniform color doesn't show through the material. The USMC overwhite system also has a different pocket layout than the Army version – with cargo pockets only on the jacket. The "MARPAT-SNOW" camo pattern was developed by Dr. Tim O'Neill and Guy Cramer and has been in use with the Marine Corps for over a decade now.
Other, commercially developed, snow camo / overwhite systems have also been seen in use with the US military, particularly within the special operations forces community – who have more flexibility and freedom with regards to the gear they can purchase and use.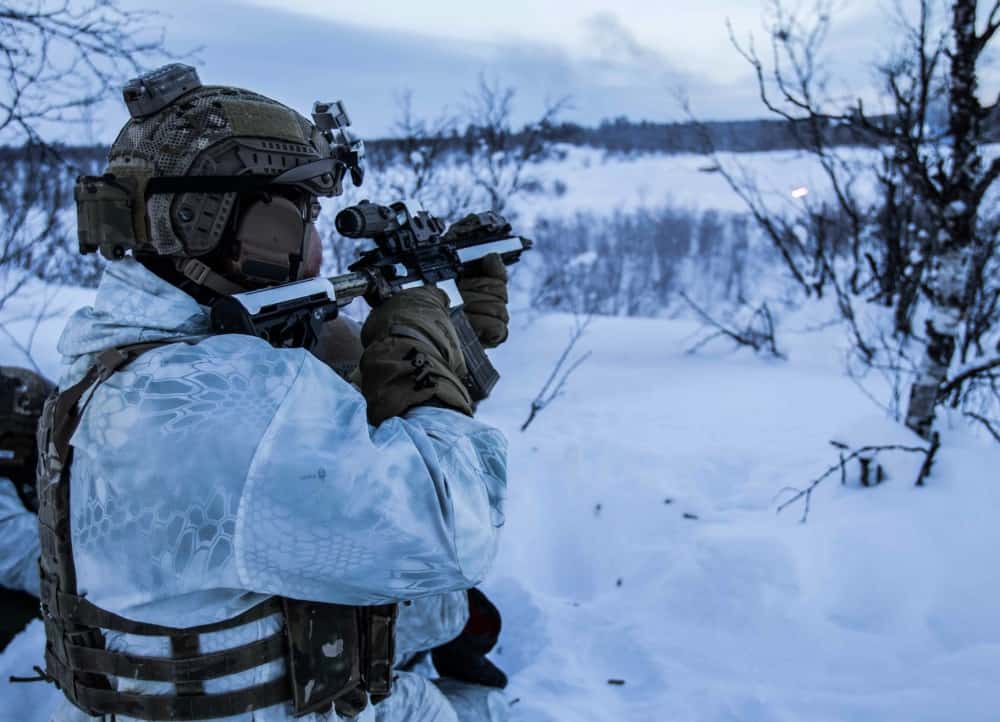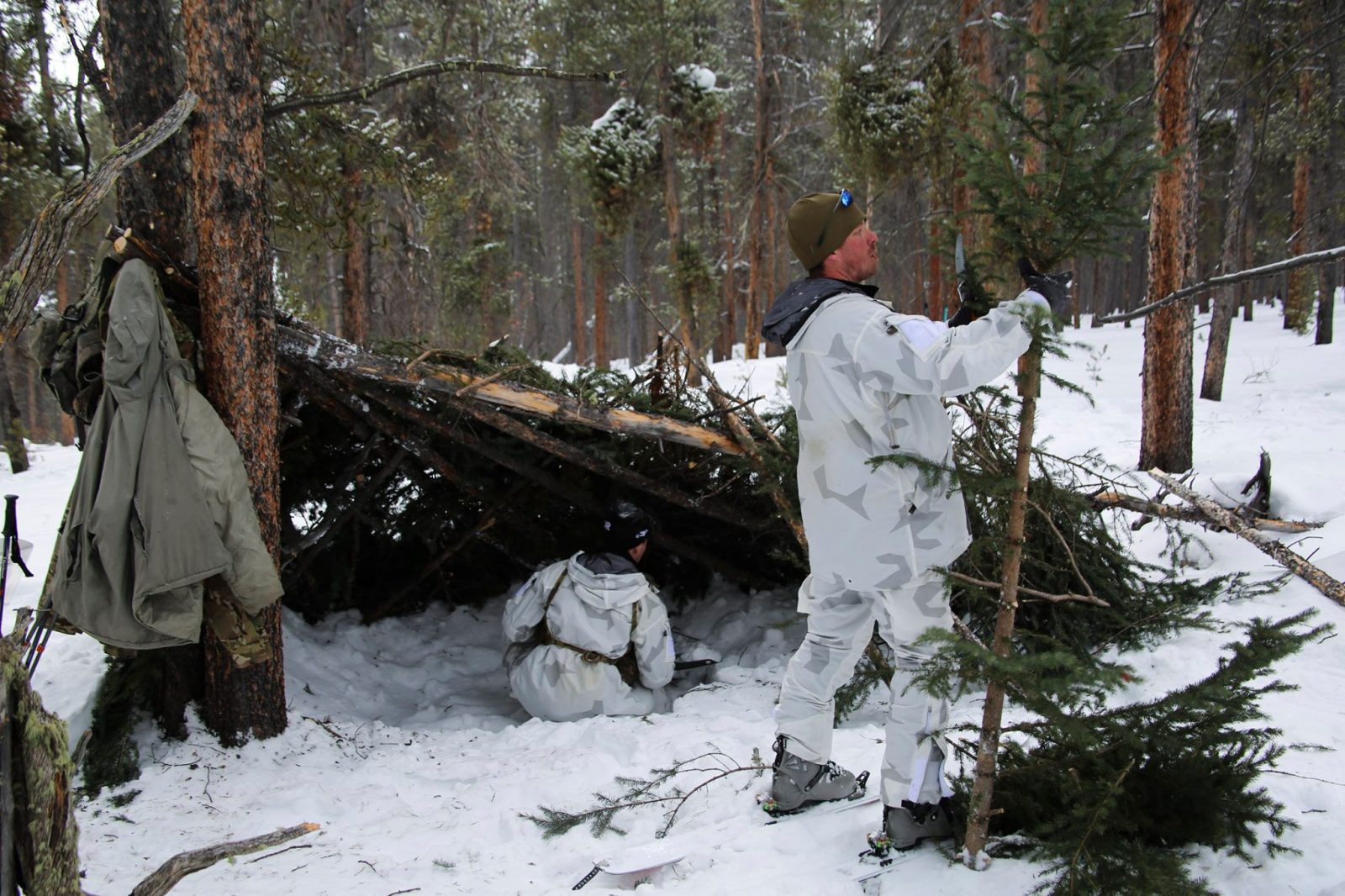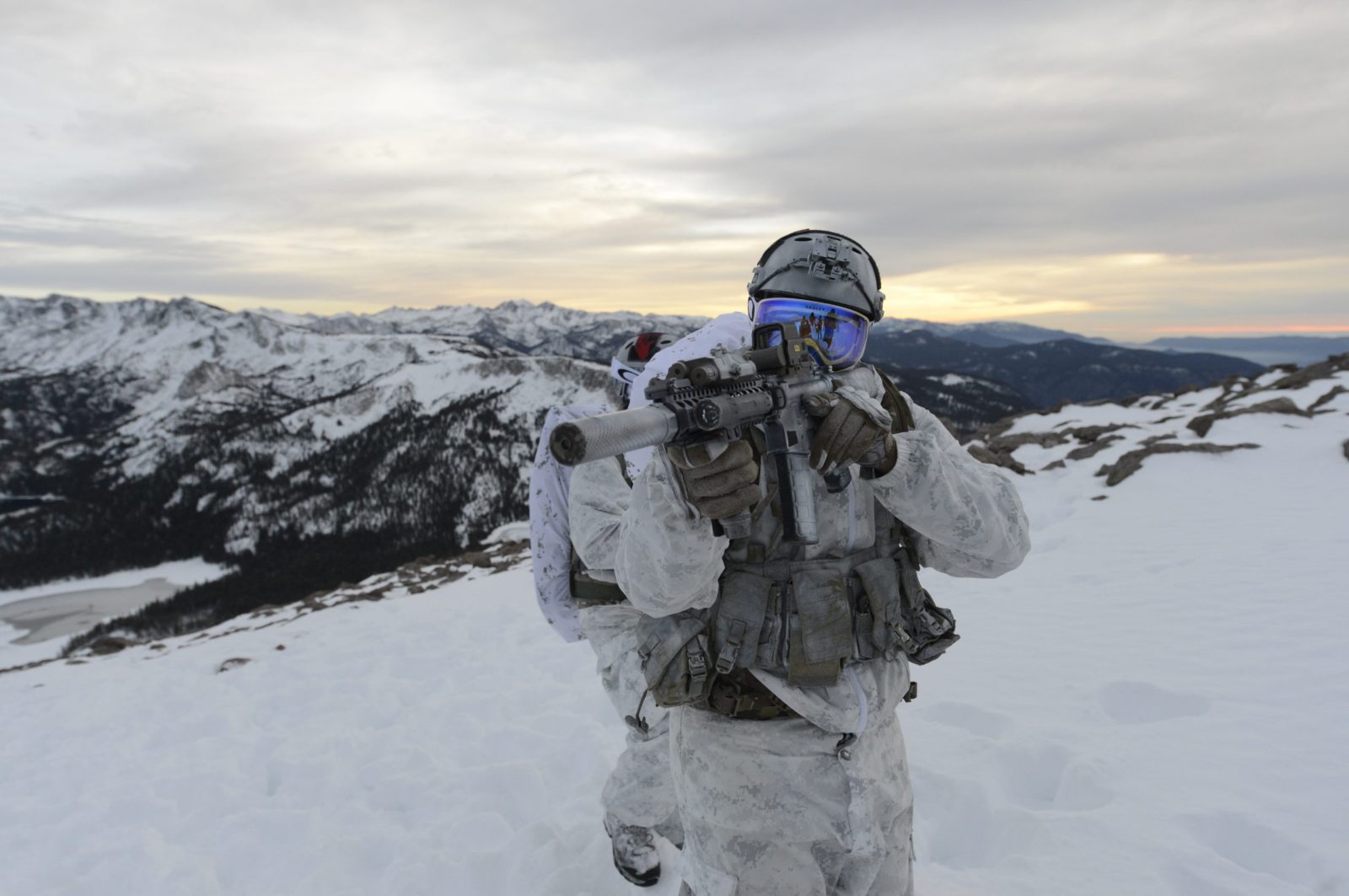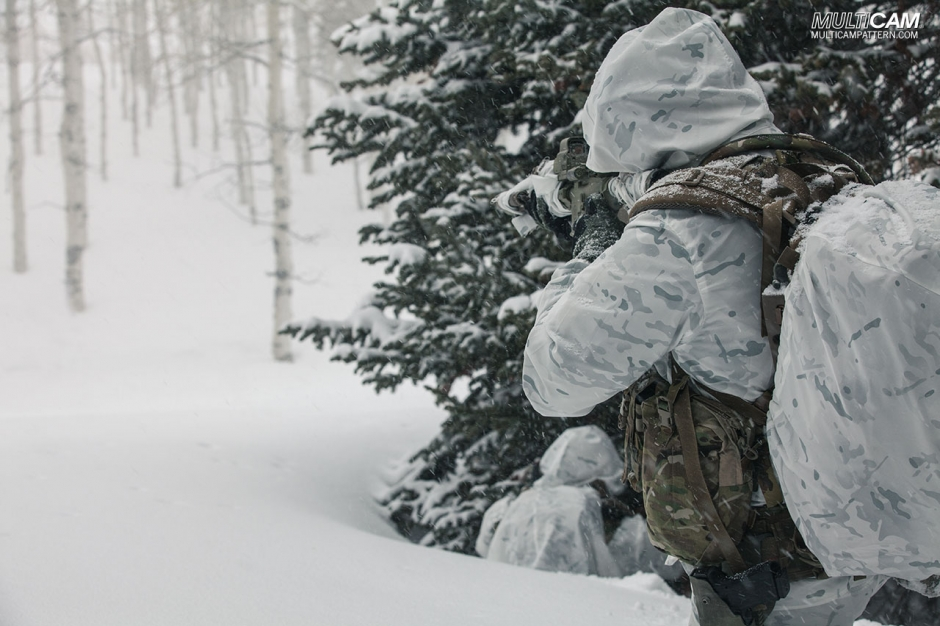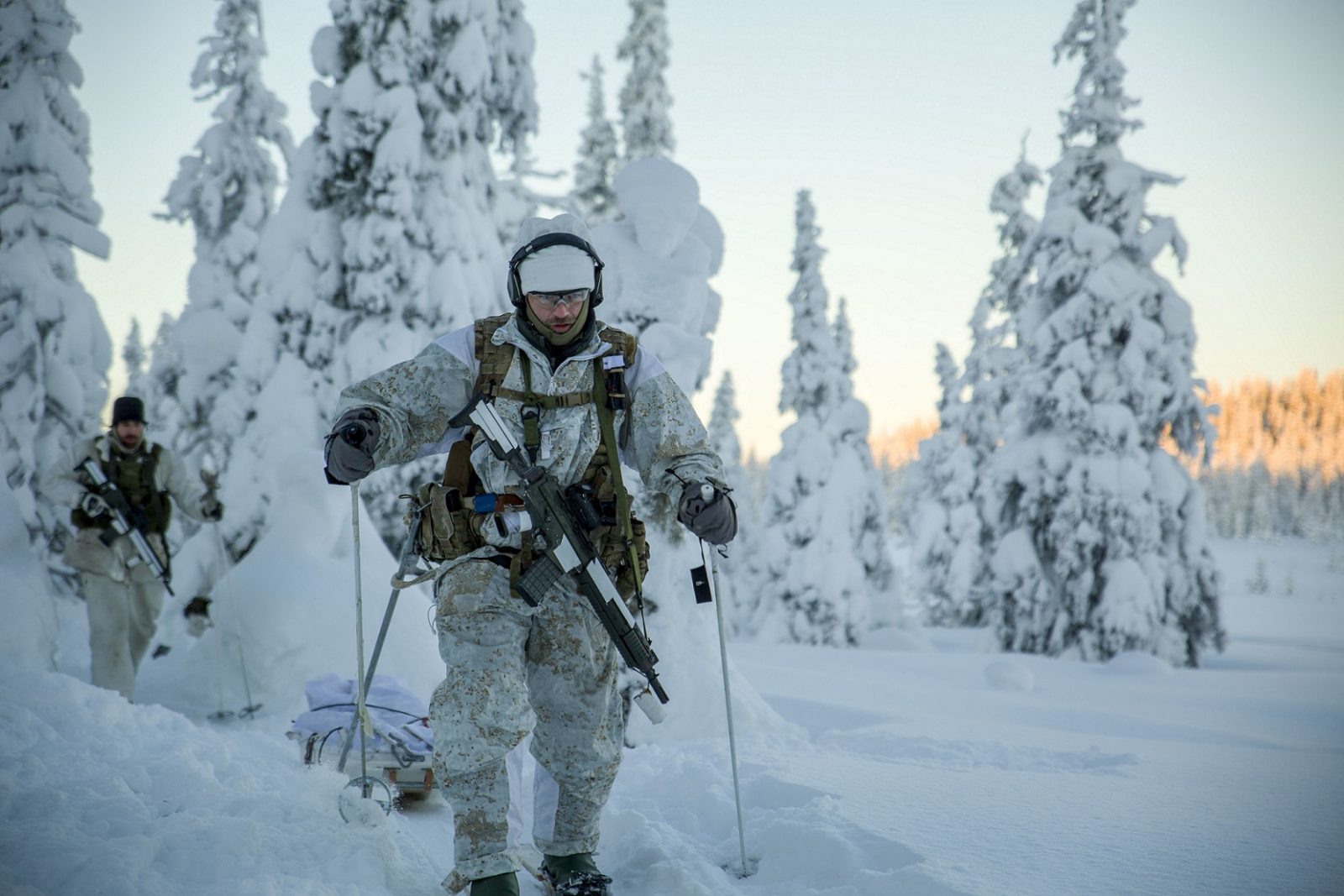 ---
hat tip to our friends at Soldier Systems Daily for tipping us off about the Tobyhanna study.