The Slovenian Ministry of Defence today presented a suite of new clothing and personal gear items that will provide state-of-the-art protection for Slovenian soldiers. Thanks to the use of new, state-of-the-art materials the overall weight of the soldiers' equipment has also been reduced by about 25%!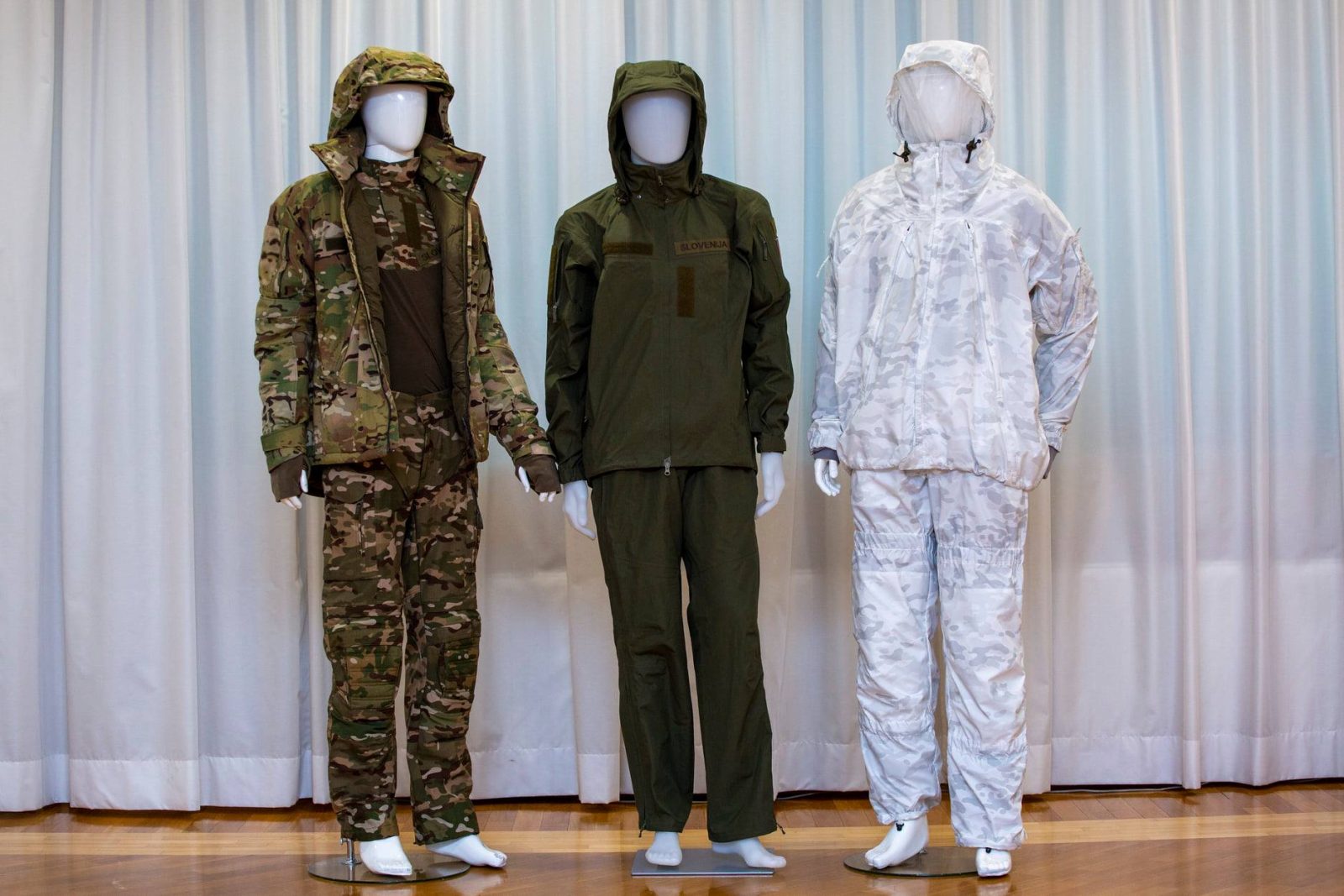 Some of the specialist items will also provide better flame resistant protection as well. The new flame resistant clothing is made of material that includes graphene. Graphene expands in contact with the flame and extinguishes the flame – thus providing a very high level of protection. The fireproof uniform consists of tactical pants, a tactical T-shirt, and a windbreaker with a removable FR fleece liner.
Combat uniforms made of new fabric (50% cotton, 50% polyamide cordura) have already been put into operational use and will be distributed to all members of the Slovenian Armed Forces this year. Compared to 100% cotton, the new fabric has 4 times higher wear resistance, 20% higher strength, dries faster and has better air permeability.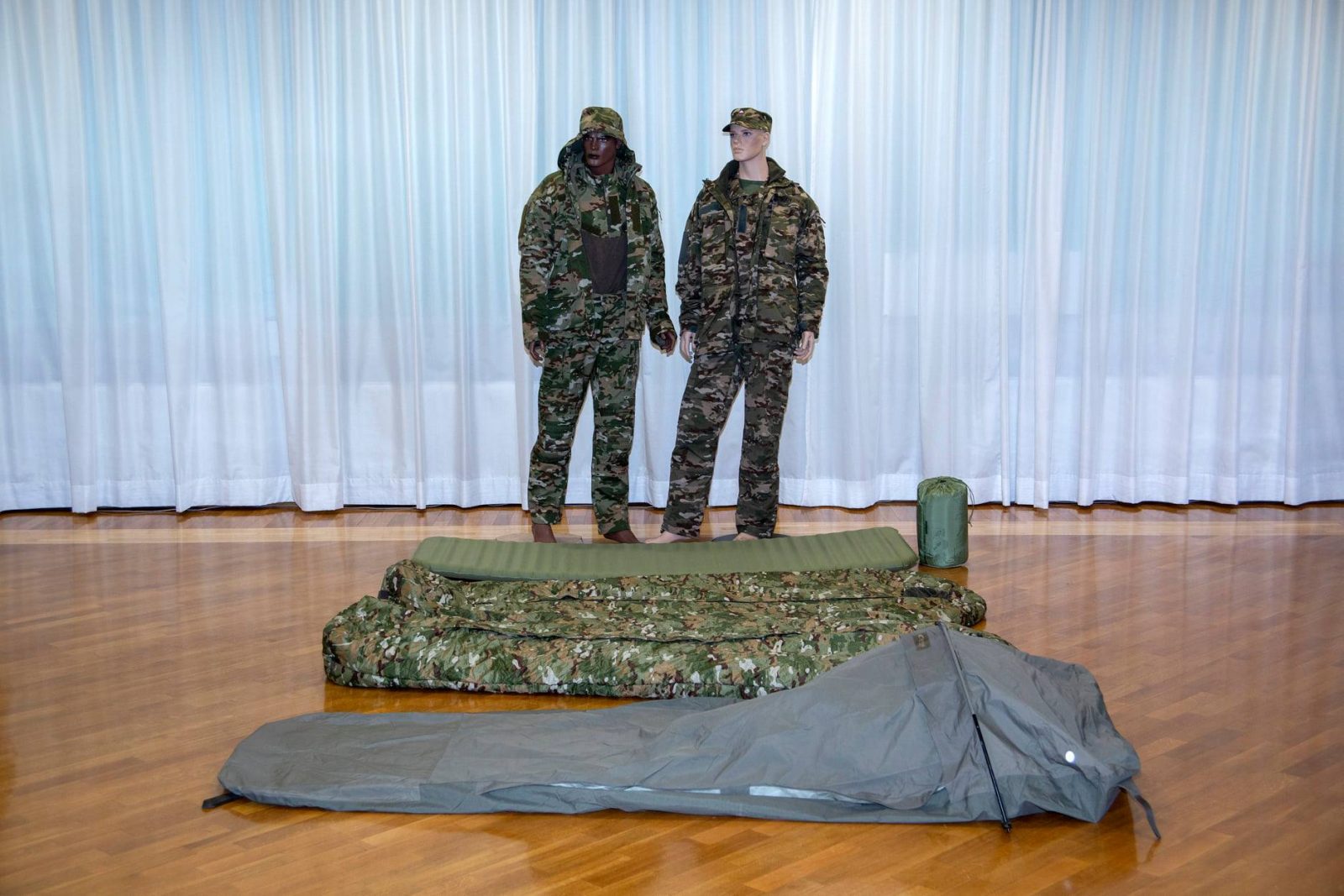 Also updated was the winter camouflage suit, intended for soldiers who work in snow or snow-covered areas. The selected fabric of the snow camouflage suit is 100% polyester, which is very light, water-repellent and printed with a new winter camouflage pattern. The camouflage suit consists of a jacket, trousers and a backpack cover. The jacket is tailored to be worn over a tactical protective jacket, has front oblique zippers that allow easy and quick access to the equipment, zippers on the sleeves for horizontal access to the pockets of the outerwear of the new combat uniform. There are additional zippers in the side seams for ventilation. The jacket has a large hood that is worn over a helmet and is designed so that it does not fall on the face when worn alone. A white camouflage mesh for the face is built into the hood. The pants are wide with full-length zippers for quick and easy dressing with two front pockets for storing equipment e.g. gloves.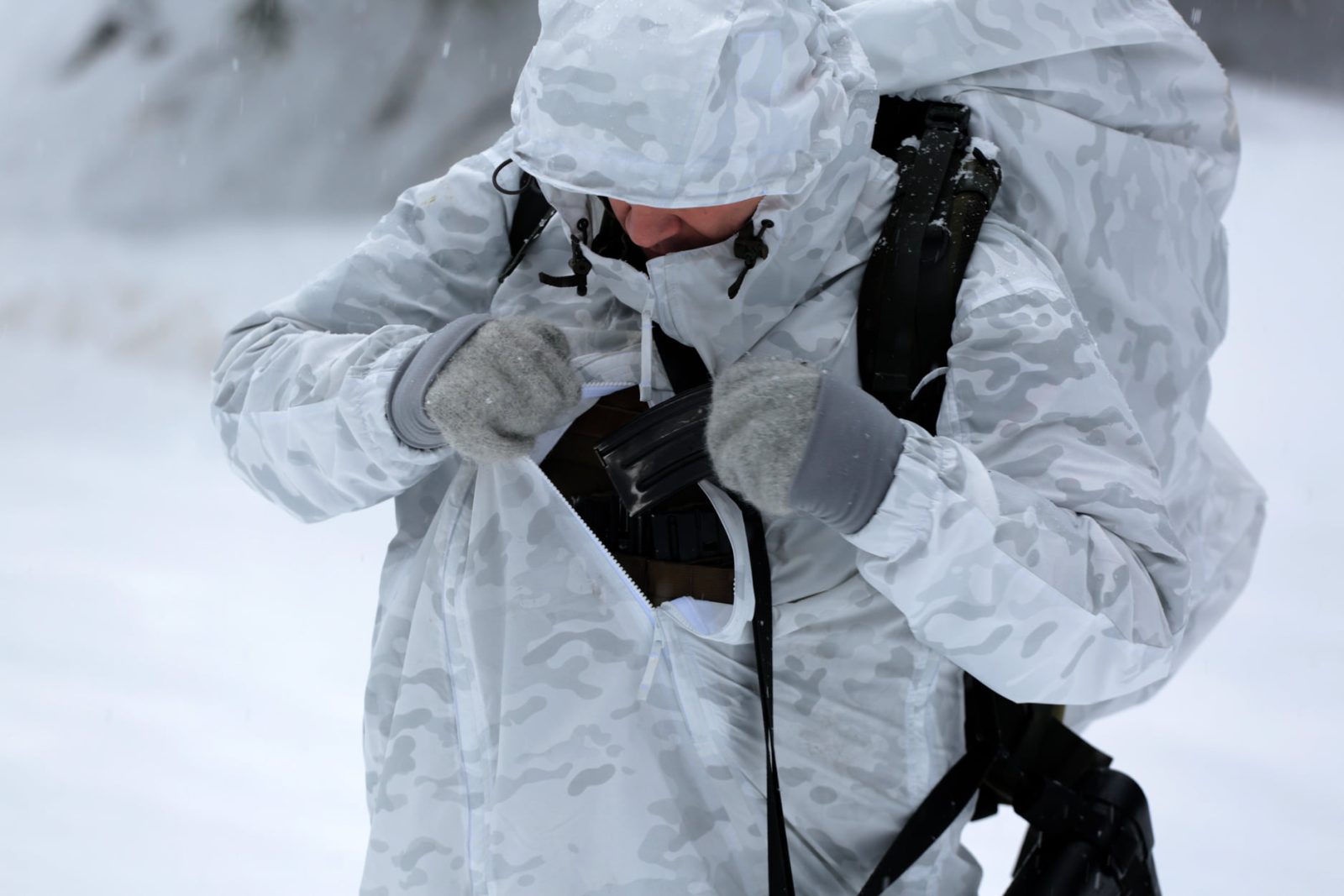 Other items of combat uniforms made of new fabric, polo shirts, lighter combat uniforms, summer ankle boots, summer and winter underwear, summer and winter tactical T-shirts were also presented.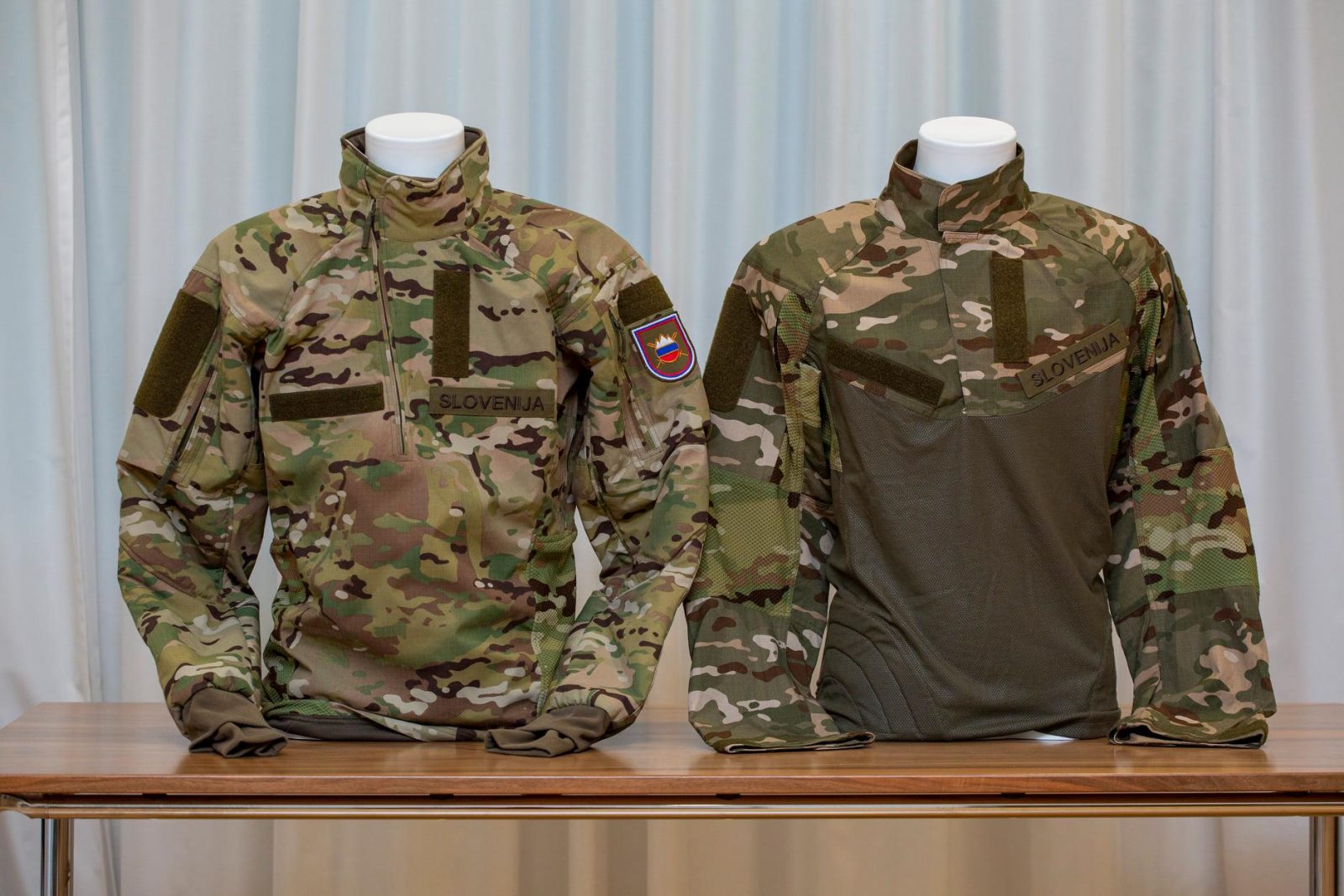 Besides the uniform and clothing items, new equipment was presented that will provide enhanced protection against cold and wet weather for soldier bivouacking in the field. Slovenia's climate is classified by NATO as moderately cold for winter operations, with the lowest temperatures being defined as from -21 ° C to -32 ° C. The new Slovenian Armed Forces winter field equipment set provides all items that provide the soldier with effective protection against weather and environmental factors. It consists of a sleeping set (winter and summer sleeping bag and bivouac bag), self-inflating sleeping pad, poncho, tent skirt and protective waterproof gaiters. The new field equipment increases the endurance of combat and non-combat operations of a soldier.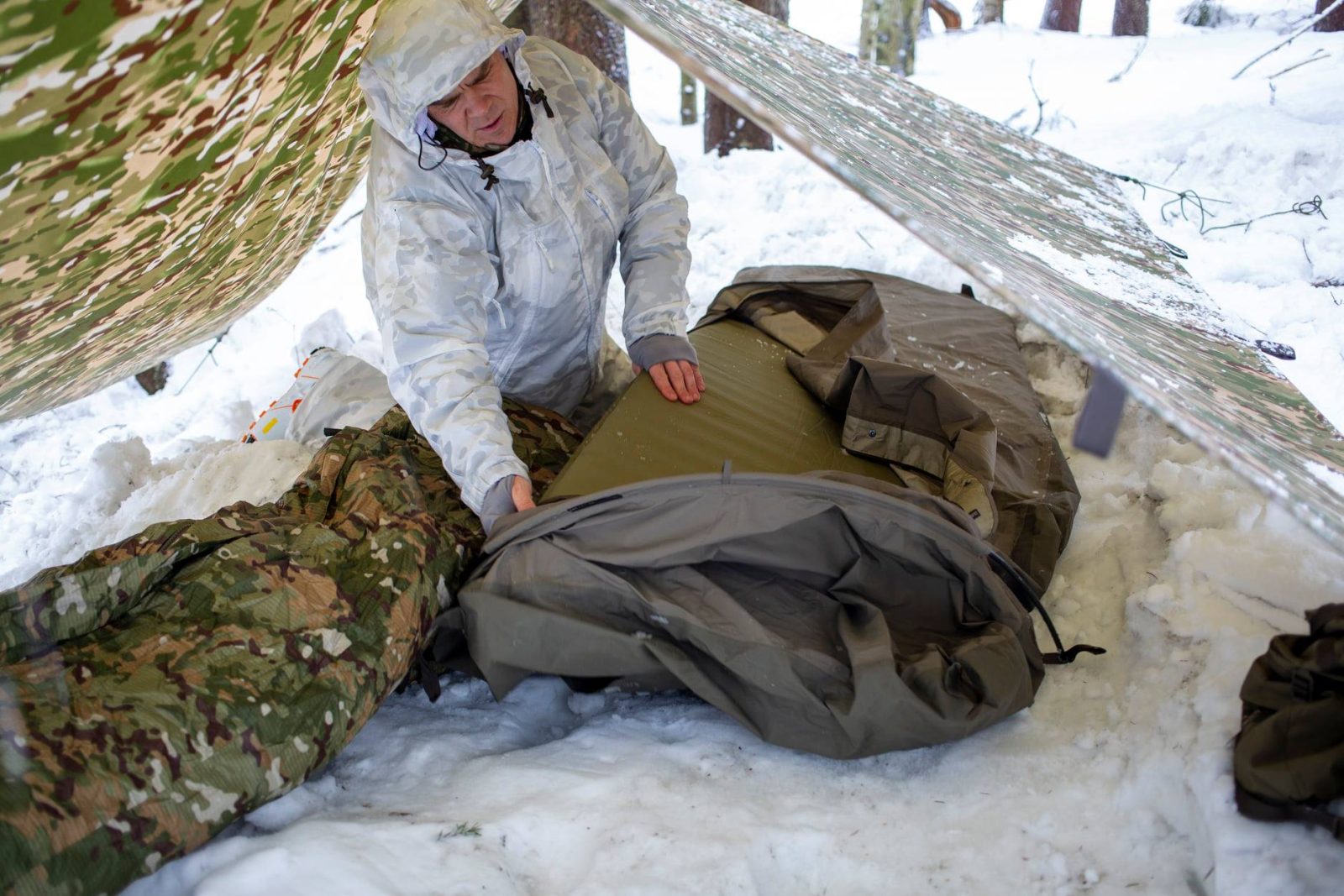 A new modular backpack system – including a 90-liter backpack, a 30-liter backpack, and a harness for carrying weapons and ammunition – will be compatible for carrying current and future personal equipment needs of the individual SAF soldier. The new backpack system will allow tactical unit commanders to configure personal carrying equipment and personal equipment for staying in the field according to the situation and type of task, and at the same time it can also be used to transfer ammunition and dedicated weapons.
*UPDATE* We have been informed by our friends from the Slovenian outdoor and military clothing and equipment supplier Perunika, that the sleeping bag systems are from Carinthia, and the winter poncho liner is the Helikon-Tex Swagman. What's more, the combat shirts and trousers appear to be from UF PRO.
Watch the videos below to see some of the new equipment in use:
Slovenia might be one of Europe's smallest countries, but at this rate, it's soldiers will be some of the best equipped! Indeed, as Colonel Anže Rode, President of the Commission for Uniforms and Insignia of the Slovenian Armed Forces, emphasized, "Slovenian soldiers will be equipped with the most modern equipment offered by the market, made of quality materials that offer adequate protection in all conditions. With a full investment in personal transport equipment, we will meet the capacity objectives and equip SAF members for a further period of 10-15 years and ensure that they operate in all climatic, land and weather conditions."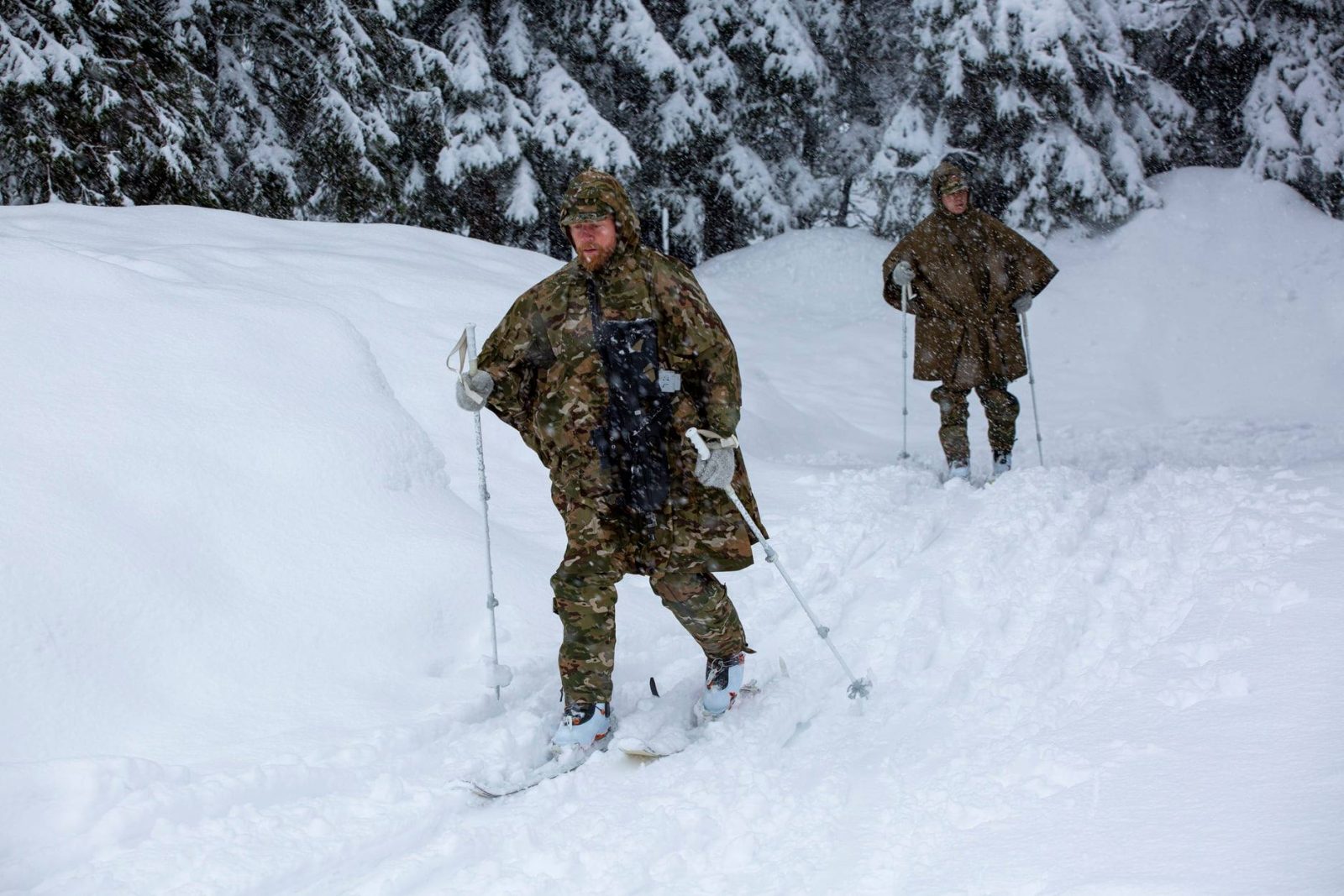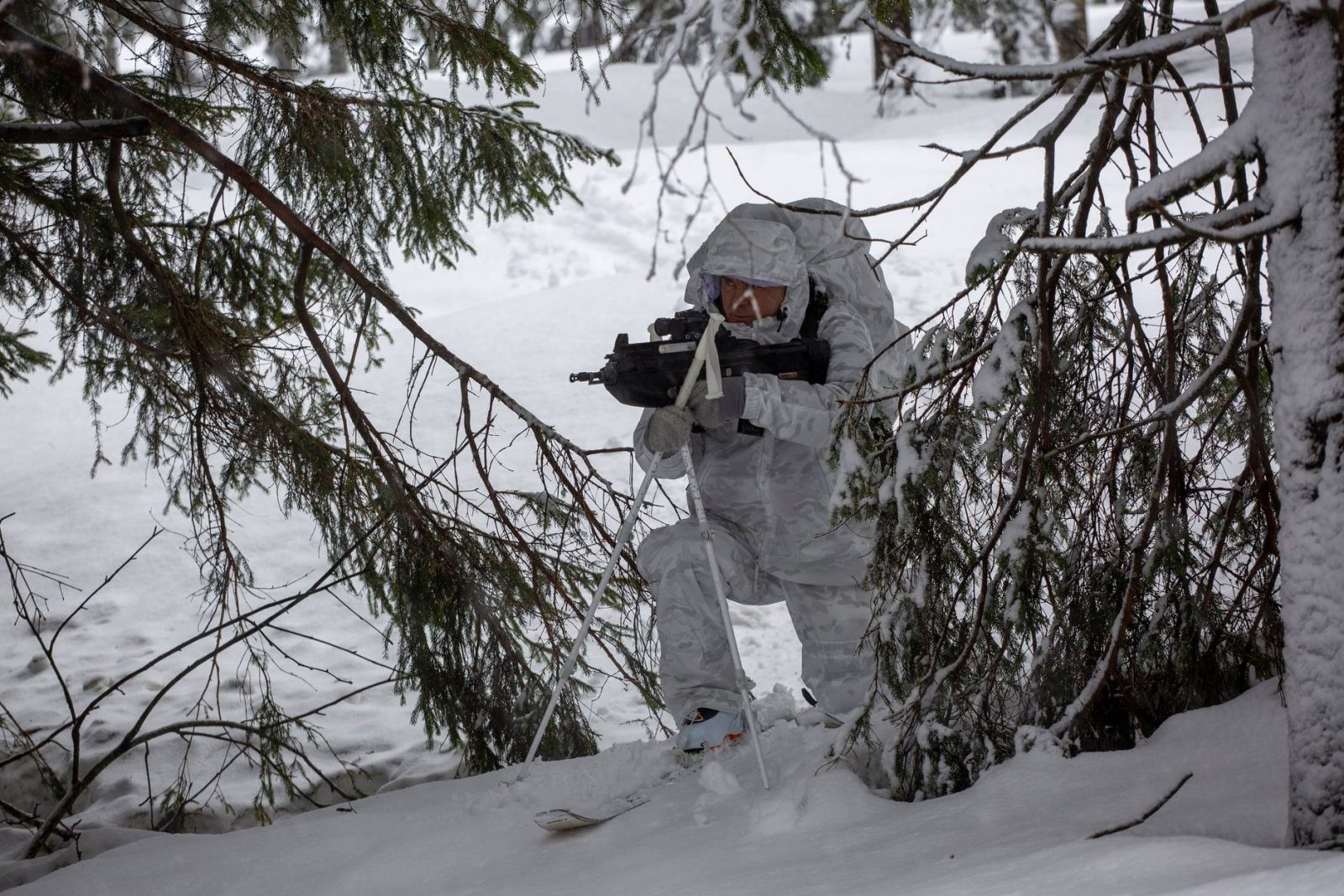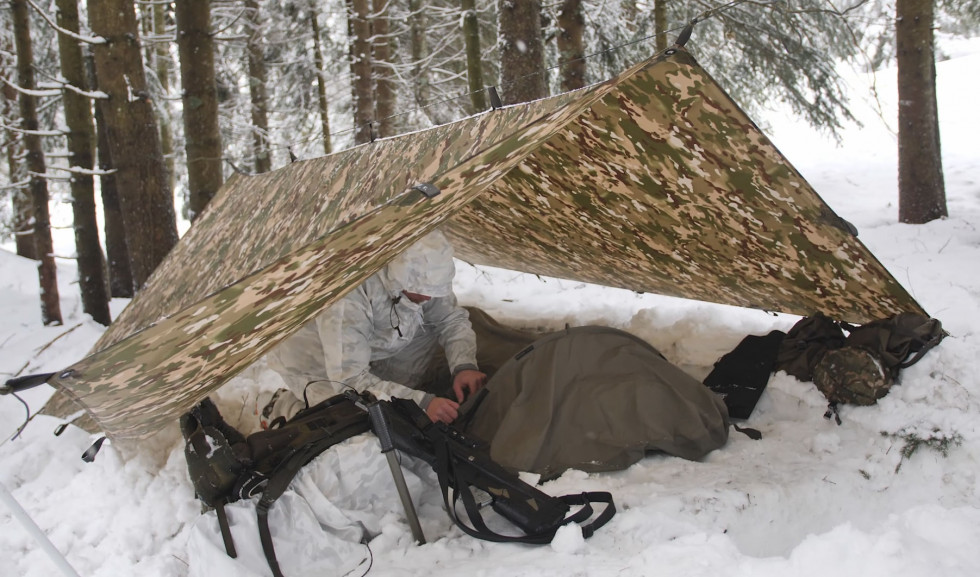 —————
All photos: Ministrstvo za obrambo RS/Slovenian Ministry of Defence