If you're a regular reader you'll know that we have a bit of a thing for Old Skool Heckler & Koch roller-delayed blowback small arms – especially the somewhat forgotten 5.56 NATO branch of the family tree…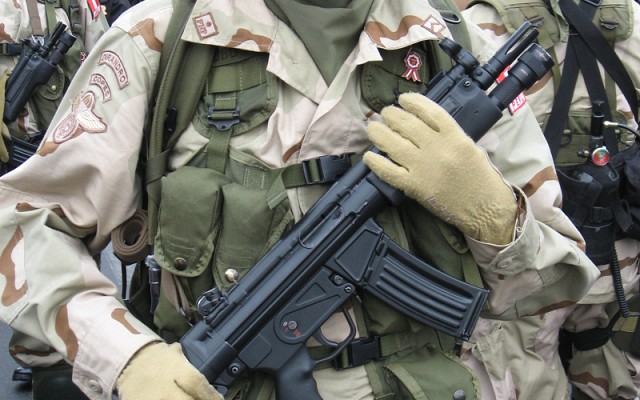 The HK53 is certainly one of the most famous members of the family, serving for quite a few years with a variety of users who appreciated the fact that it was almost as compact as an MP5, but with the heavier punch of the 5.56x45mm round. I suspect that if it had used STANAG magazines and incorporated a bolt-hold-open device then it would have been even more popular. Nonetheless it served well particularly with various specialized military and police units – including the British Army that adopted the HK53A3 version as the L101A1 (seen below on Close Protection duty for Prince Charles while visiting British troops their base near Basra, Iraq in 2004).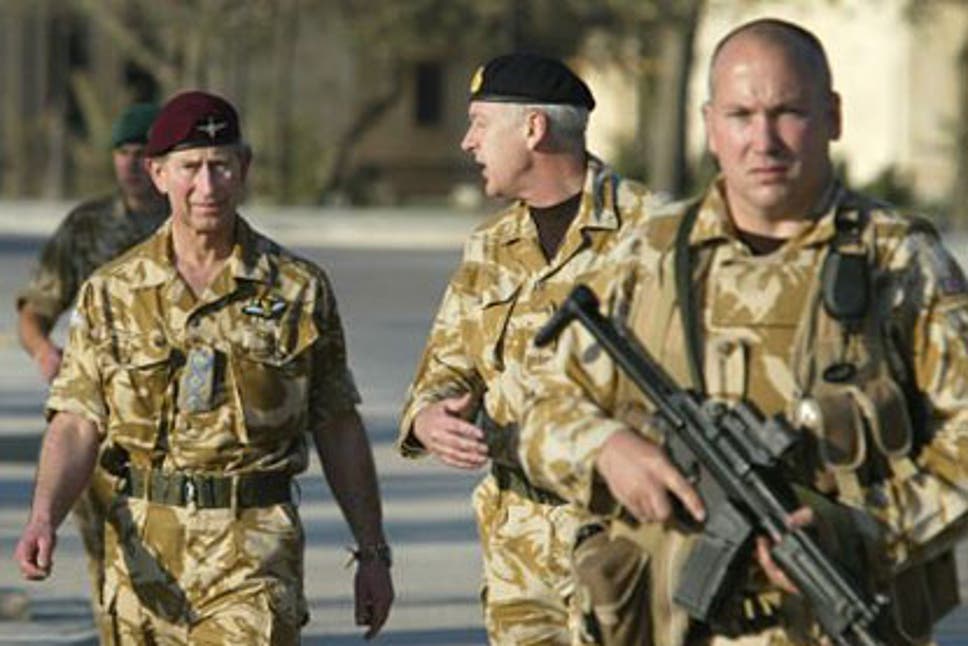 The HK53, like its brother the HK33, has always been poorly represented in the airsoft world however – with only Classic Army having ever paid any attention to it (and those models are hard to come by these days). But that is about to change thanks to LCT Airsoft!
LCT released 3 versions of the HK33 last year, and now they're following up with the promised release of its little brothers – the HK53A2 (fixed stock model) and HK53A3 (sliding stock model).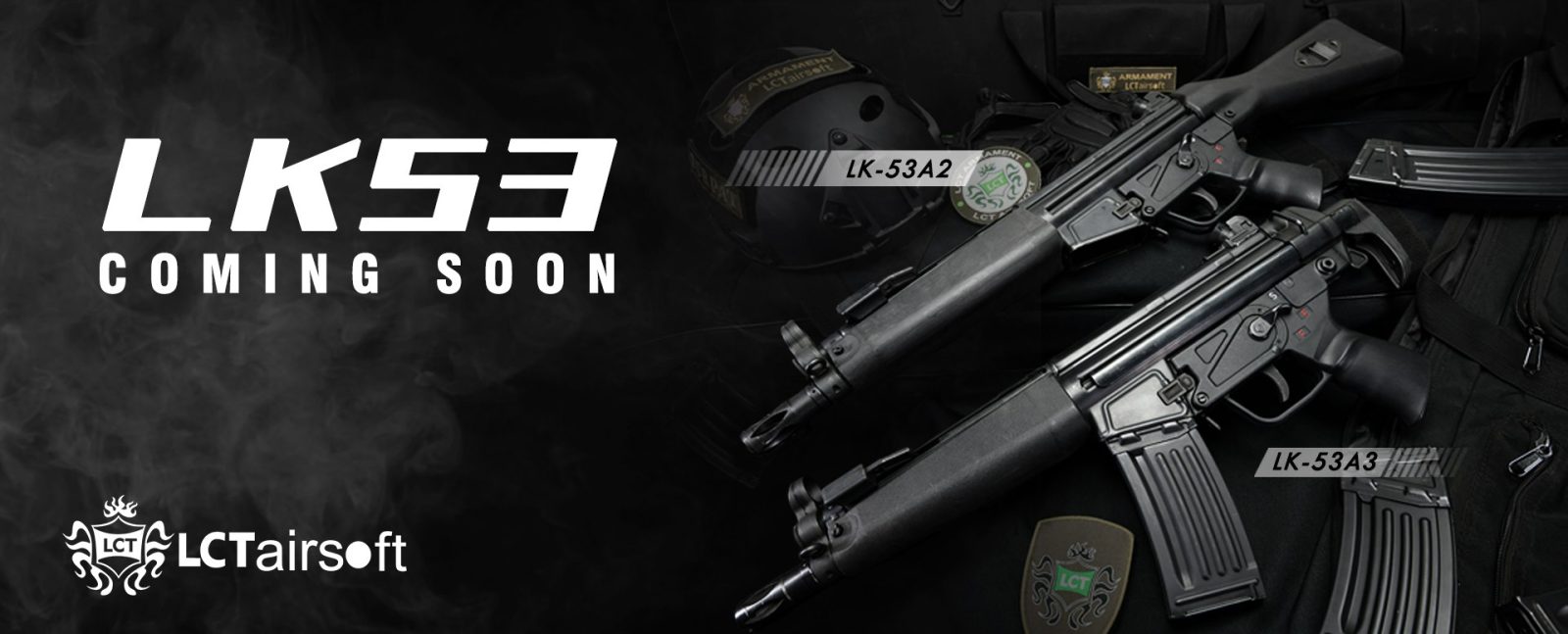 As the photo below shows, the HK roller-delayed blowback replica family is almost complete – G3, HK33, HK53. Can you guess what model is still missing?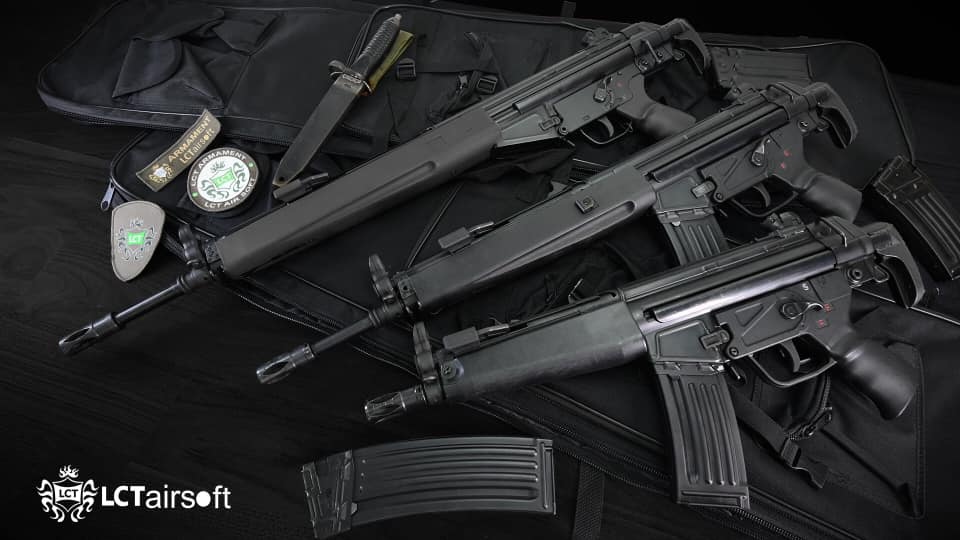 Does this photo help?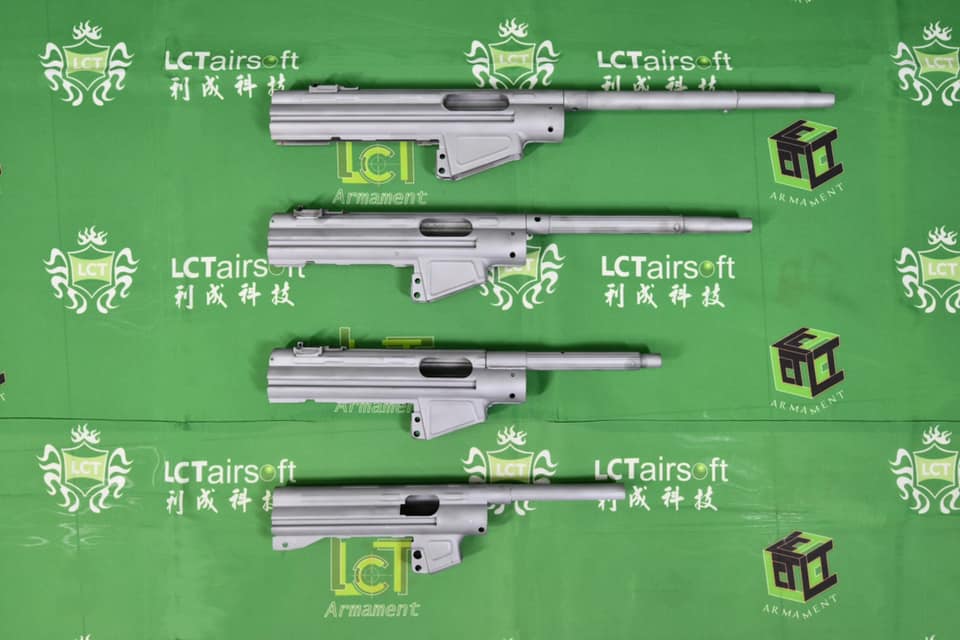 At any rate, there are a lot of good things coming from LCT Airsoft in the not-too-distant-future. Keep an eye on us for further news, and be sure to visit LCTairsoft.com for full details of their different models.