Mentor Military has released the 8th Edition of the Army version of their "Wear It Right" series – updated with the 2021 wear and appearance changes to AR and DA PAM 670-1. This edition also includes full guidance and photo diagrams for the new Army Green Service Uniform as well.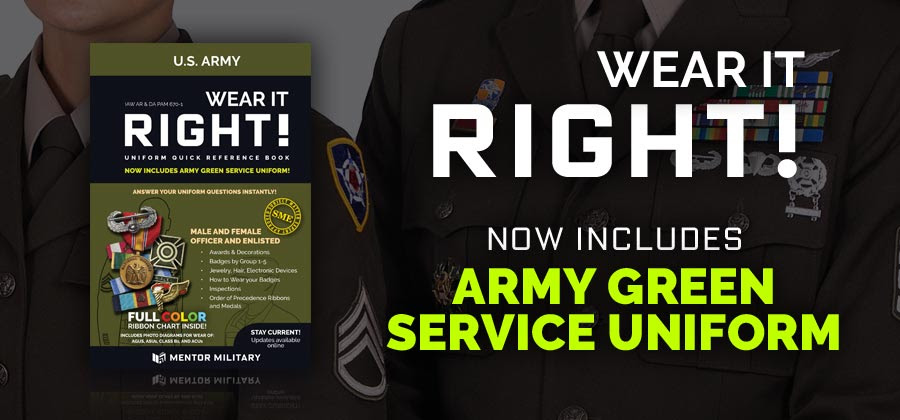 What's included:
Uniform photo diagrams that show where everything is placed on the AGSU, ASU, Class B, and ACU
Badge photos organized by groups
Extract of FM 3-21.5 Drill and Ceremonies
Point paper on how to perform an in-ranks inspection
Color Ribbon Chart inside shows all Army Ribbons in order of precedence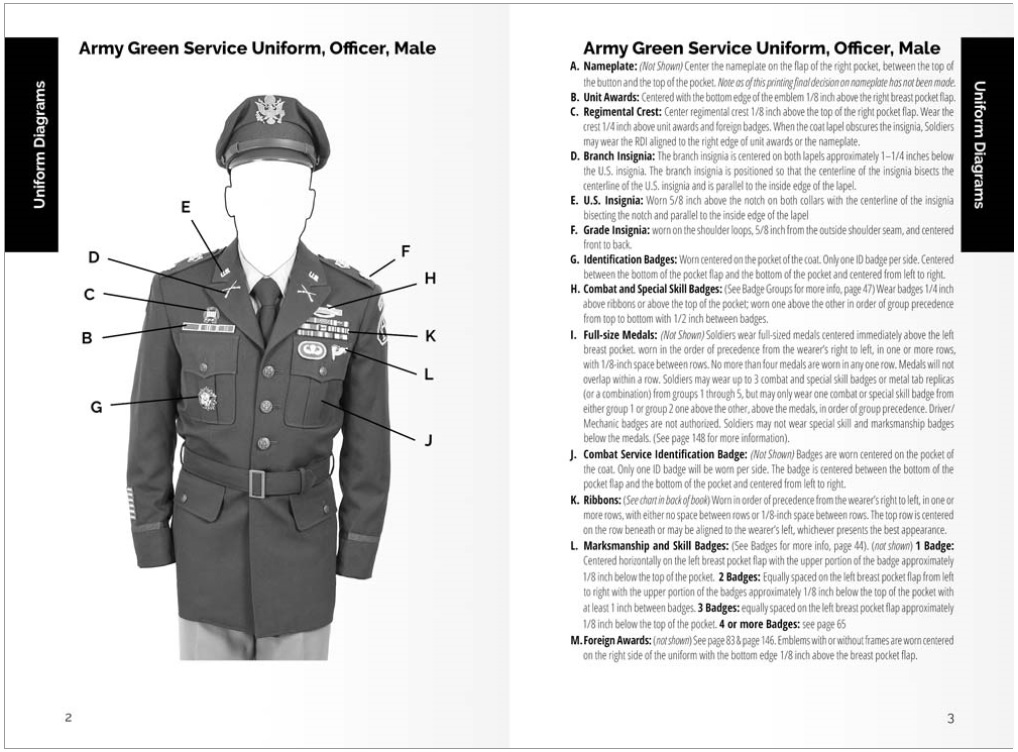 Wear it Right – Army is designed to serve as an easy-to-use pocket guide to help you get your uniform right – without the hassle of searching through the bulky full regulation books and pamphlets.
Mentor Military also produces the handy Army Uniform Toolkit with calibrated templates with all critical uniform measurements: 1/8, 1/4, 5/8, 1″, etc. It works for both officer and enlisted uniforms and makes it a snap to affix ribbons, awards, special skill badges, U.S. insignia, and branch insignia exactly where they're supposed to be.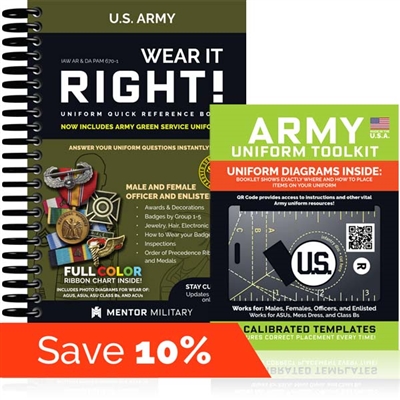 Mentor Military offers free shipping within the contiguous United States, and a 10% discount when the pocket guide and toolkit are ordered together.
Check out their website for full details: mentormilitary.com