Aimpoint has launched their much anticipated ACRO P-2 red dot sight which incorporates an improved LED emitter coupled with a higher capacity CR2032 battery to provide five years (50,000 hours) of constant-on power!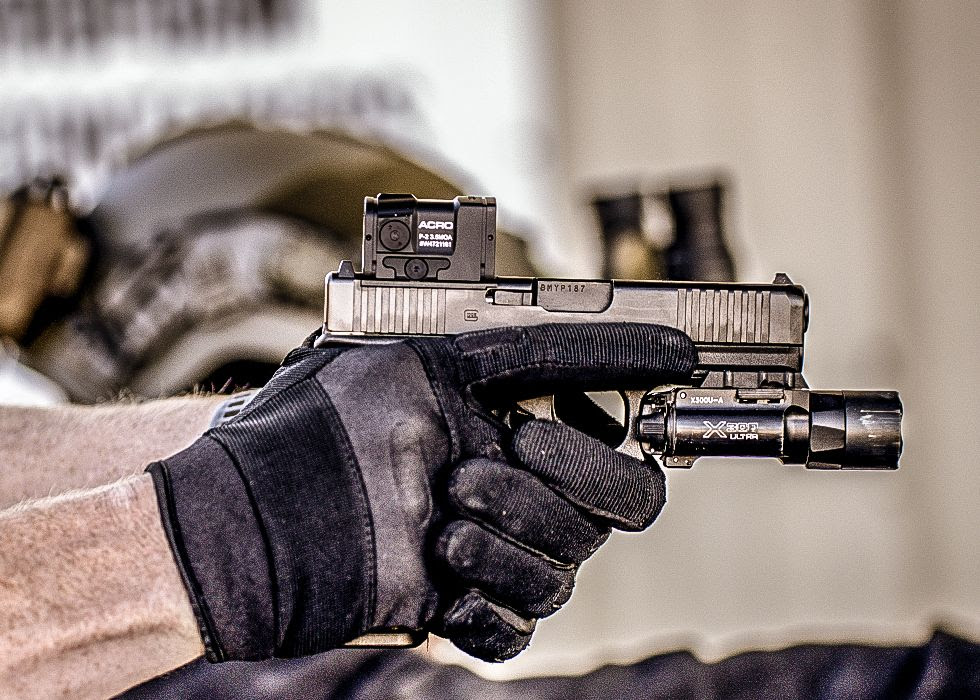 "Aimpoint engineers more than tripled the ACRO P-2's battery life and managed to fit a larger battery into the sight while keeping it accessible to the user and maintaining the exact same compact footprint as the ACRO P-1, a daunting task that only our engineers could achieve", said Erik Jeppsson, Sales & Marketing Director for Aimpoint AB
Designed to endure the physical forces generated by semi-automatic pistol slides, the ACRO™ series was the first pistol sight to offer a fully enclosed optical channel to protect the LED emitter.  The ACRO P-2 has also been proven to withstand extreme shock, vibration, wide ranges of temperature, and material stresses – tested by firing over 20,000 rounds of .40 S&W ammunition. In addition to use as a primary optic on handguns, the P-2 can be mounted on carbines, shotguns and rifles or utilized as a backup sight on magnified scopes and thermal imagers.
The texture of the intensity adjustment keypad provides a tactile feel for adjusting the dot brightness, and these controls are also placed next to the battery compartment to help protect the power adjustments against unintentional changes. For use on a carbine, the ACRO P-2 also accepts flip-up lens covers with integrated anti-reflection device. The P-2 is also night vision compatible.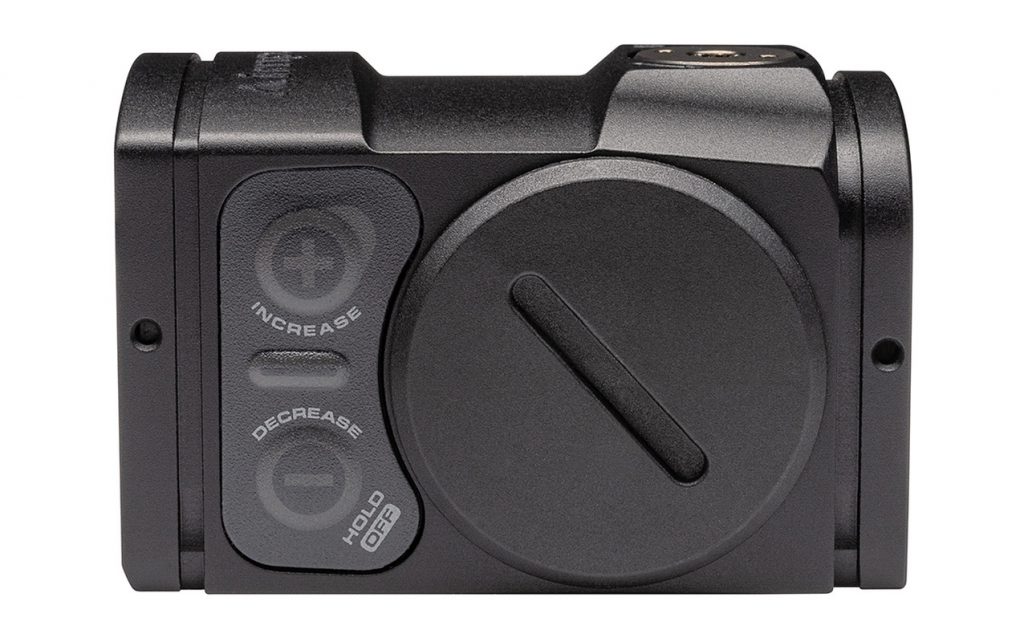 Features:
3.5 MOA dot size
50,000 hours (over 5 years) of constant operation
4 night vision compatible settings and 6 daylight settings
Weight 2.1 oz / 60 g (sight only)
Submersible to 115 feet (35 meters)
Optimized for pistol and applications which require a low-profile red dot system
INCLUDES: CR2032 battery, Aimpoint T10 Tool
The  ACRO series enclosed design incorporates 3 dimensional cues that assists the shooter in properly aligning the handgun in the direction of the target. This results in the red dot appearing on target with significantly less effort to the user. The P-2 can be used on a wide range of weapon platforms in combination with different mounting solutions developed especially for this ultra-compact red dot optic.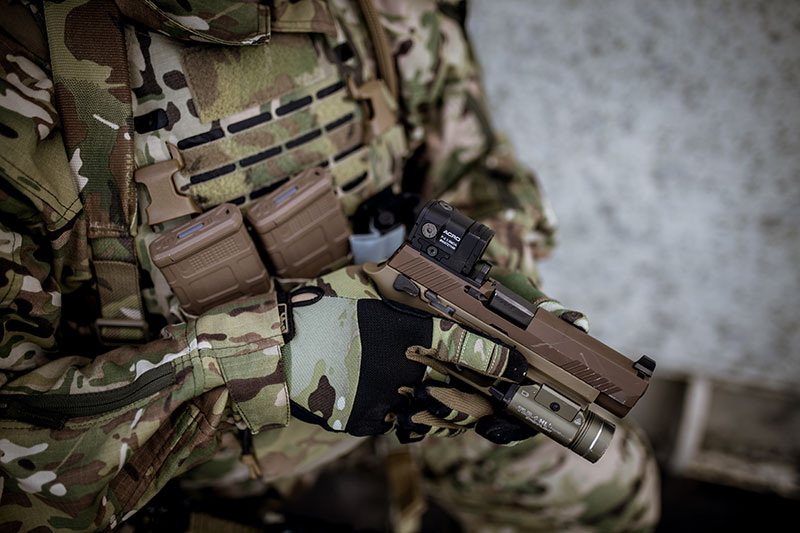 Full information and pricing can be found on Aimpoint.US.