You might remember that a couple of months back we reported that Arktis had reintroduced the US M81 Woodland camouflage option back into their product range (see here). Well now we're happy to showcase a couple of additional products that are now available in this classic old school cool pattern.
First up is the A126 LW UBACS Shirt. This is Arktis' take on the popular combat shirt style which is designed to be worn under body armour. The sleeves, shoulder and collar are made from DWR-treated 50/50 Poly-Cotton Ripstop, with Cordura reinforced elbow pads for extra protection with minimal weight and bulk. The torso is made from highly breathable, very comfortable, and quick drying eyeleted polyester.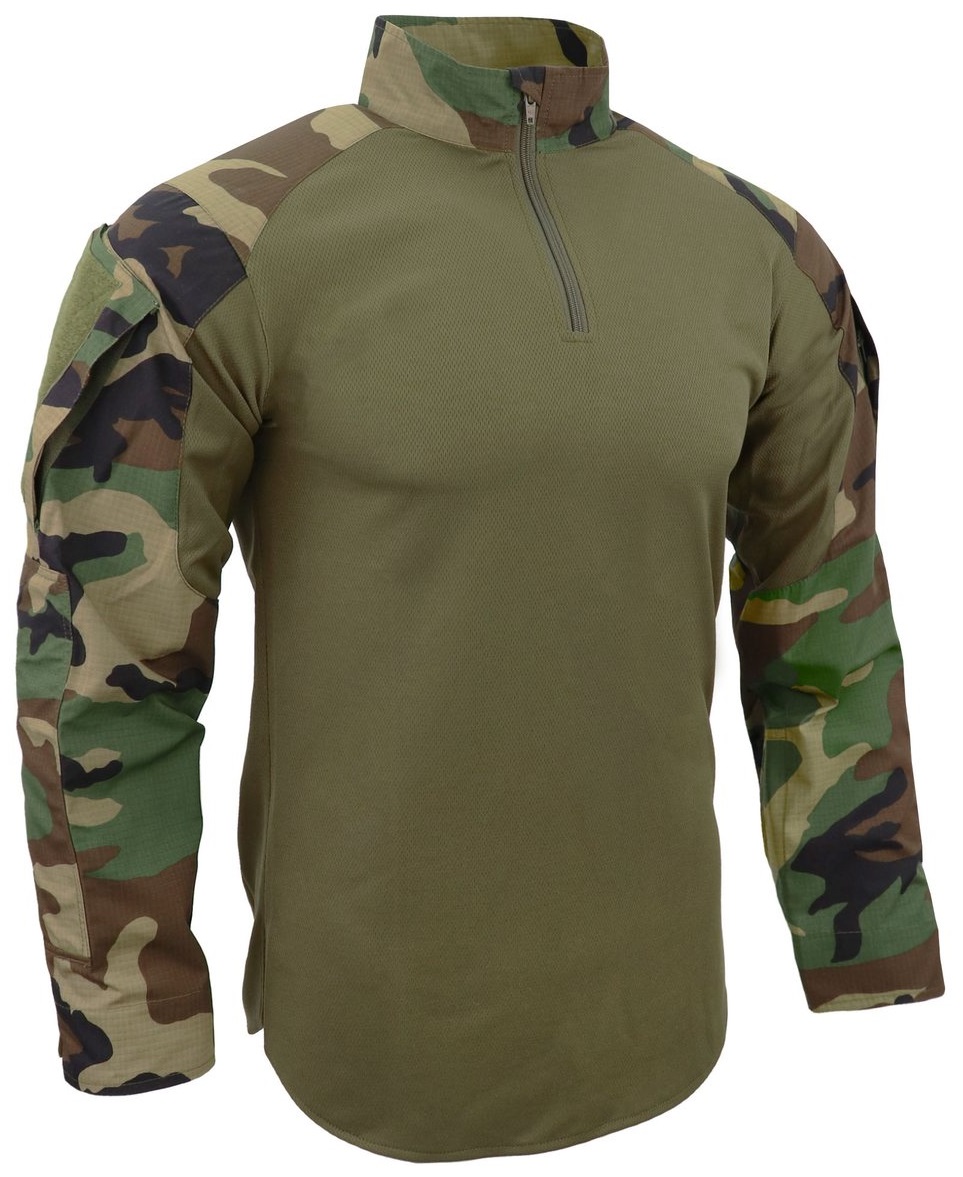 Next is the A220 Mammoth Shirt, with Hood. The A220 is an update on the classic A210 Mammoth Shirt. Featuring a concealed nylon hood, for use in emergencies when wind, snow & rain showers unexpectedly appear. The hood is very lightweight & packs away into the collar when not in use. The Mammoth features DWR-treated 50/50 Poly-Cotton Ripstop outer fabric, and is fibre-pile lined for use in harsh conditions.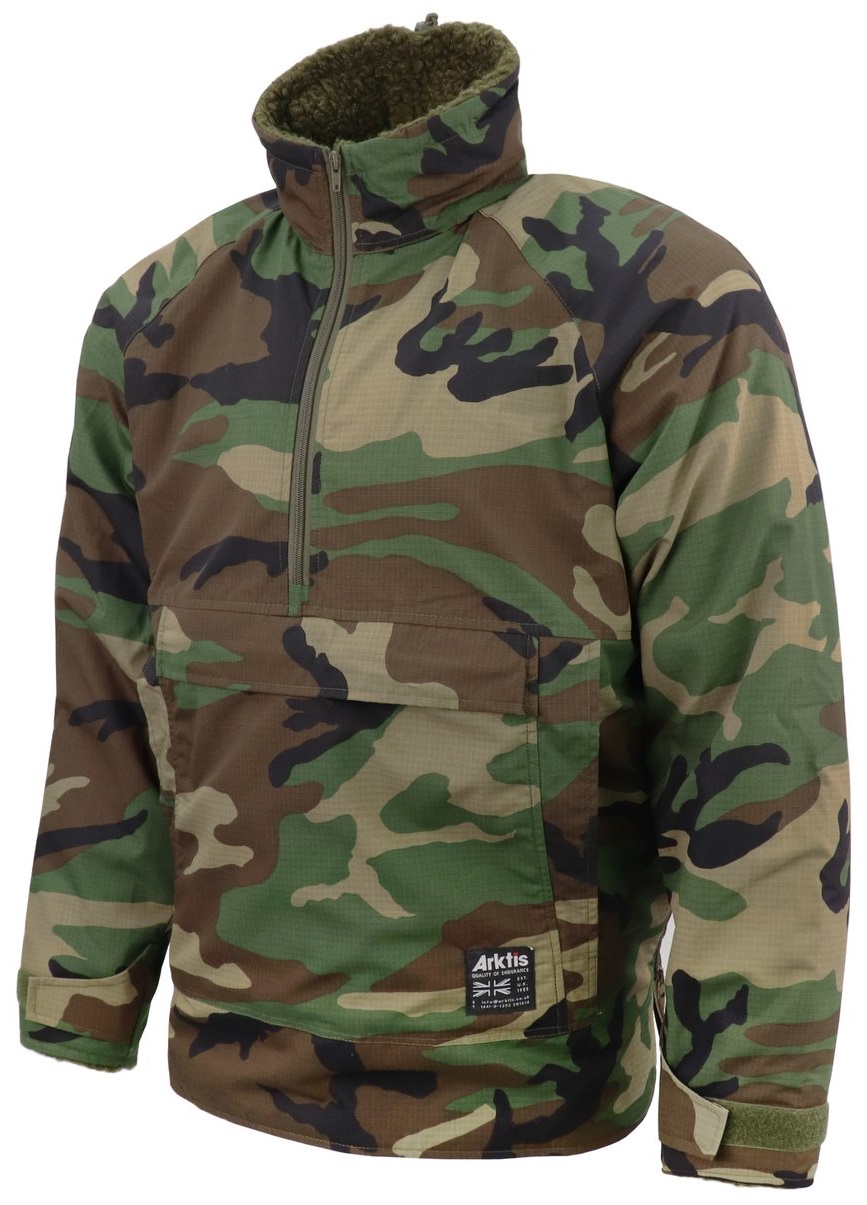 Check out the full range at the Arktis Online Store.