Helikon-Tex continues to expand its BUSHCRAFT product line with a great range of products to cover all the basic requirements for a complete and comfortable outdoors experience. We like the innovative but fundamental and holistic approach the company is taking to this segment as well. Whether its the clothes you wear, the utensils you use, the shelter you camp under, or the rucksack to carry it all in, they've got you covered.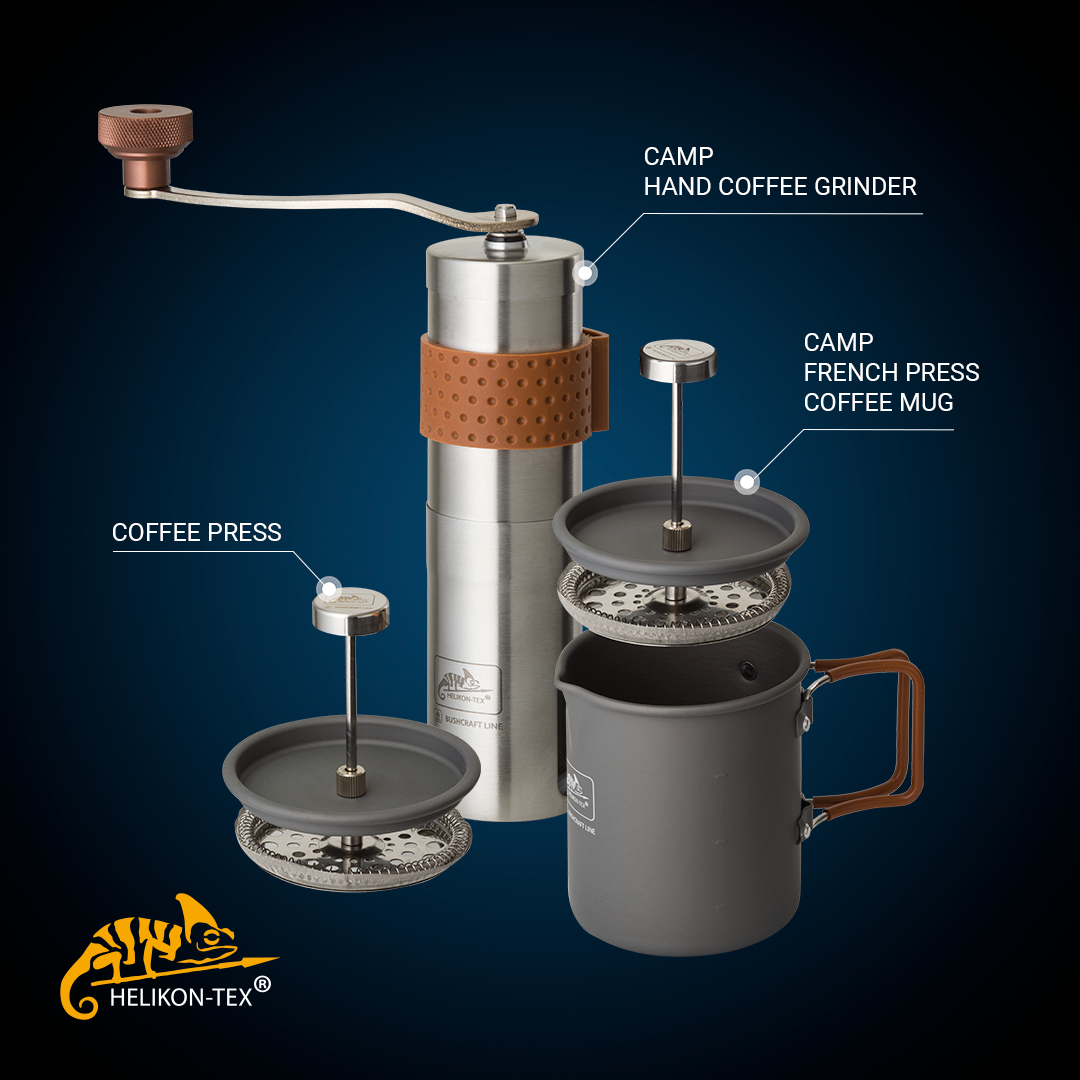 Their latest offering to help you have an enjoyable and comfortable outdoor camping experience is a 3-part coffee brewing set that consists of a hand grinder, a French Press, and a large mug / beaker. You provide the coffee beans, water and stove (or fire) and you're all set for a great cup of coffee anywhere.
The Camp Hand Coffee Grinder is a durable and convenient tool made from stainless steel with a 50-gram capacity.  This is enough to give you about 2-4 cups of coffee per grinding – depending on portion size. It is also easy to disassemble and clean.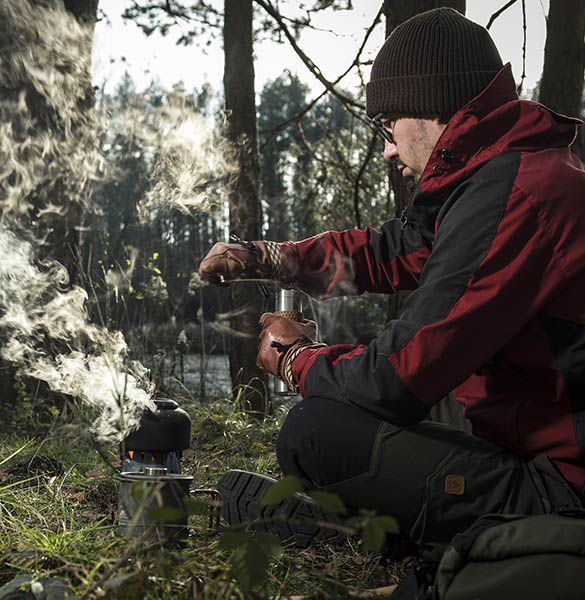 The Camp French Press Coffee Mug is made of anodized aluminum and features a double filter system to make the perfect brew. Used with the Hand Coffee Grinder, it makes a complete set for serving up to 2-3 people at a time. The French Press and Coffee Mug are also available separately.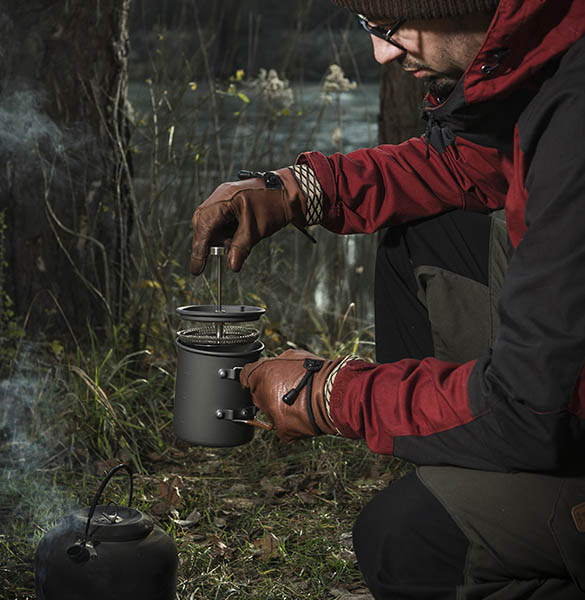 The French Press looks like it would fit Helikon-Tex's Camp Cup if you already have one of those. Helikon-Tex also offers a Camp Kettle for boiling your water and several styles of Enamel Mugs to serve your coffee in.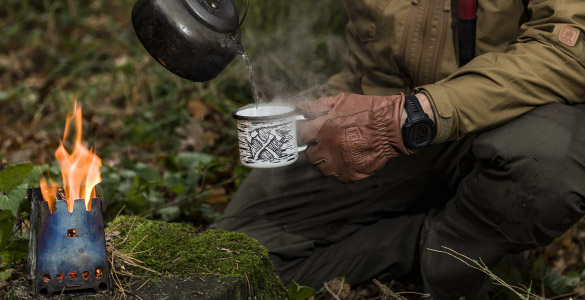 Check out the BUSHCRAFT line at Helikon-Tex.com, Helikon-Tex USA, or at your favorite Helikon-Tex dealer.