SIG SAUER presents Shooter's Edge – a new video series that gives viewers an inside look at the foundational handgun classes offered at the world renowned SIG SAUER Academy.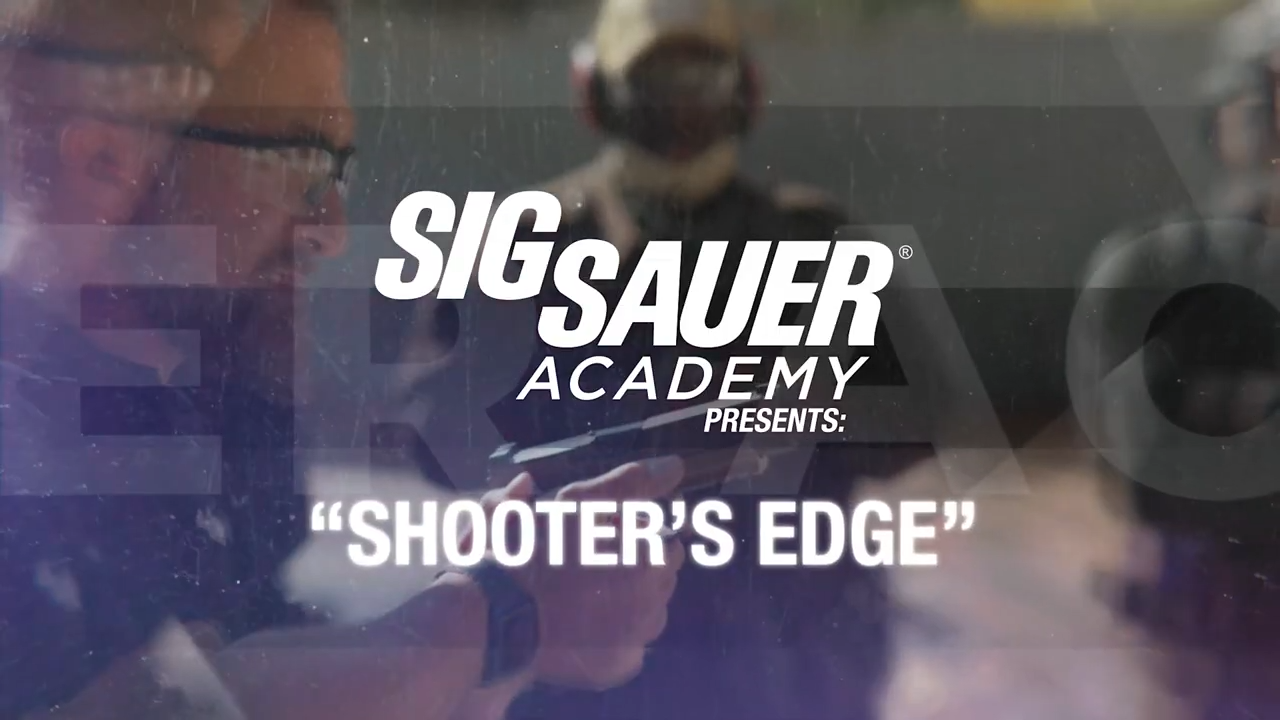 The ten-episode series takes viewers into the classroom and onto the range as the instructors walk through the fundamentals of handgun safety, shooting techniques, practice and training exercises, along with instruction in equipment options and handgun selection. The series was shot on location during several of the Academy's introductory classes.
The Shooter's Edge series includes the following episodes:
Learn to Shoot at SIG SAUER Academy
Basic Rules of Safety
Types of Handguns and Ammunition
Foundational Shooting Techniques
How to Practice and Train Effectively
Choosing the Right Gun
Equipment and It's Purpose
Holsters
Presentation, and Recovery
Magazines
Loading and Unloading
What Happens After Learning to Shoot at SIG SAUER Academy.
"With over 8 million new gun owners in 2020, we have seen an extraordinary demand for the foundational handgun courses at SIG SAUER Academy," said Tom Taylor, Chief Marketing Officer and Executive Vice President, Commercial Sales, SIG SAUER, Inc. "The Shooter's Edge series is a unique opportunity for these new gun owners, those wanting to take a beginner handgun class, or the experienced shooter looking to review basic training techniques straight from SIG SAUER Academy featuring our world-renowned instructors."
The entire series is available on the SIG SAUER website, and on YouTube. Each week a new episode will be featured for the duration of the series. Shooter's Edge is presented by SIG SAUER Academy, a 140-acre firearms training facility catering to everyone from beginners to experts, located in Epping, New Hampshire.
To learn more about SIG SAUER Academy or review the in-depth course outline, visit sigsaueracademy.com.