News from SHOT Show 2020: ActionSportGames® has just announced that they will be releasing an airsoft version of the innovative B&T USW pistol / PDW later this year.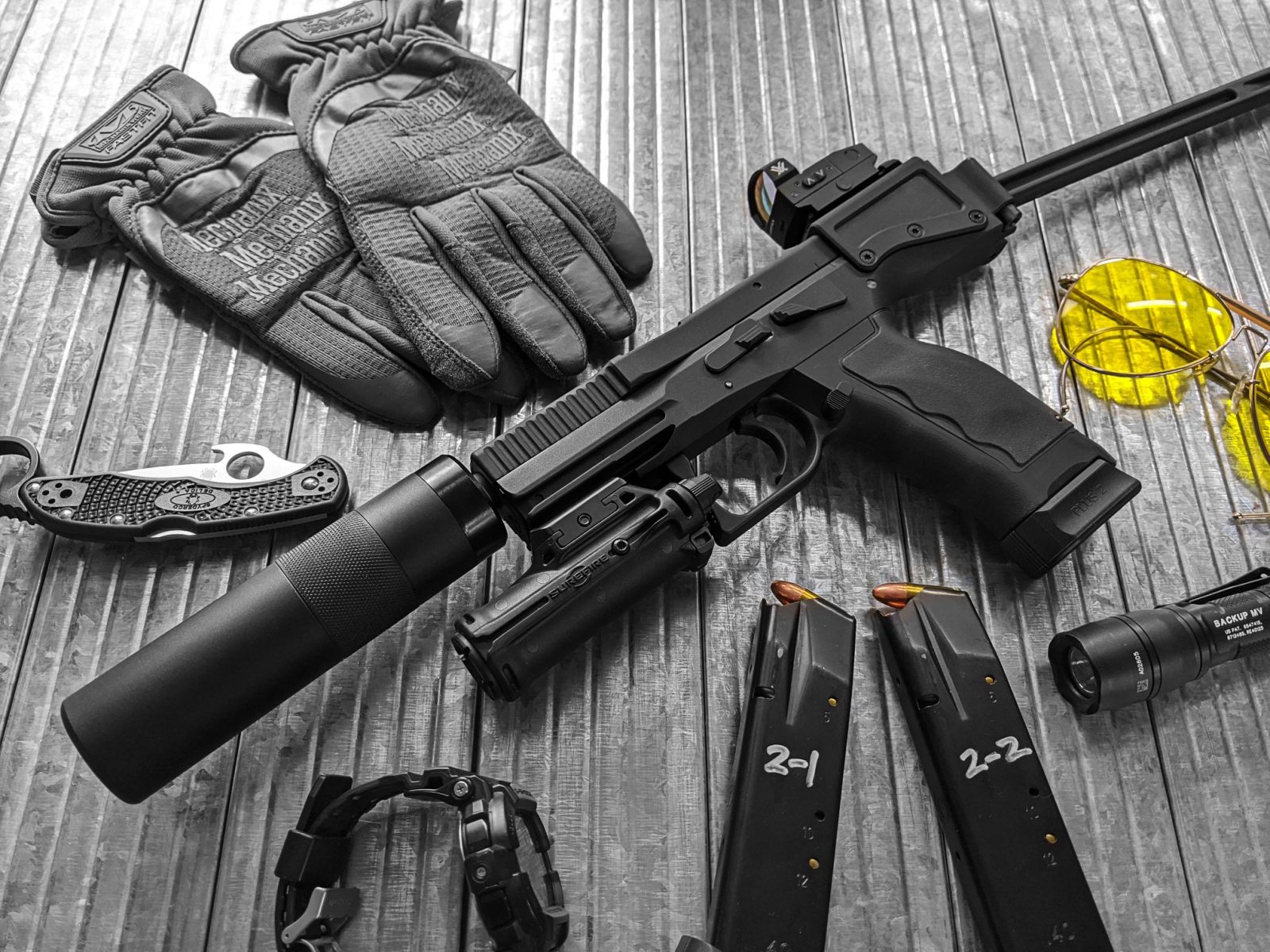 The real B&T USW (seen above) is a revolutionary new weapon category designed to combine the compact size of a pistol with the accuracy and shootability of a rifle, and is intended to give law enforcement/first responders a more capable weapon to respond to threats.
The airsoft USW (seen below) faithfully replicates the features of its real counterpart, including the folding stock, non-reciprocating Picatinny rail for optics built into the frame, the uniquely-contoured metal slide for easy manipulation, railed metal frame for accessories, and ergonomic rubber grip for comfort.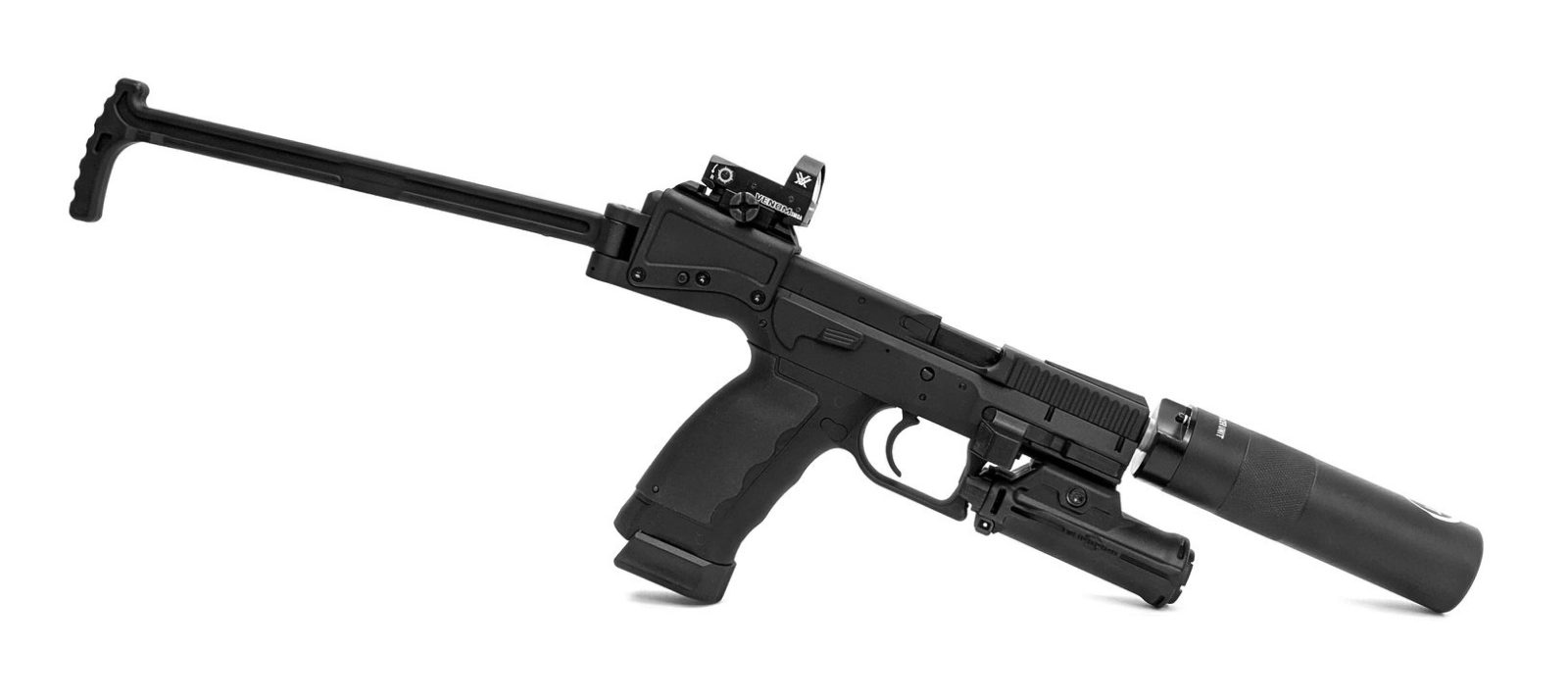 ASG USW Features:
• 1:1 replica of the real B&T USW with licensed B&T trademarks
• Railed frame for accessories
• Folding/locking stock
• Non-reciprocating Picatinny rail mount for dot sights
• Adjustable hop-up system
• Full metal construction
• Regular and extended magazines
• Powered by green gas or CO2
• Q2 2020 release date
Attendees of SHOT Show 2020 will have the opportunity to see and handle prototype samples of the B&T USW at the ActionSportGames® booth, # 2643.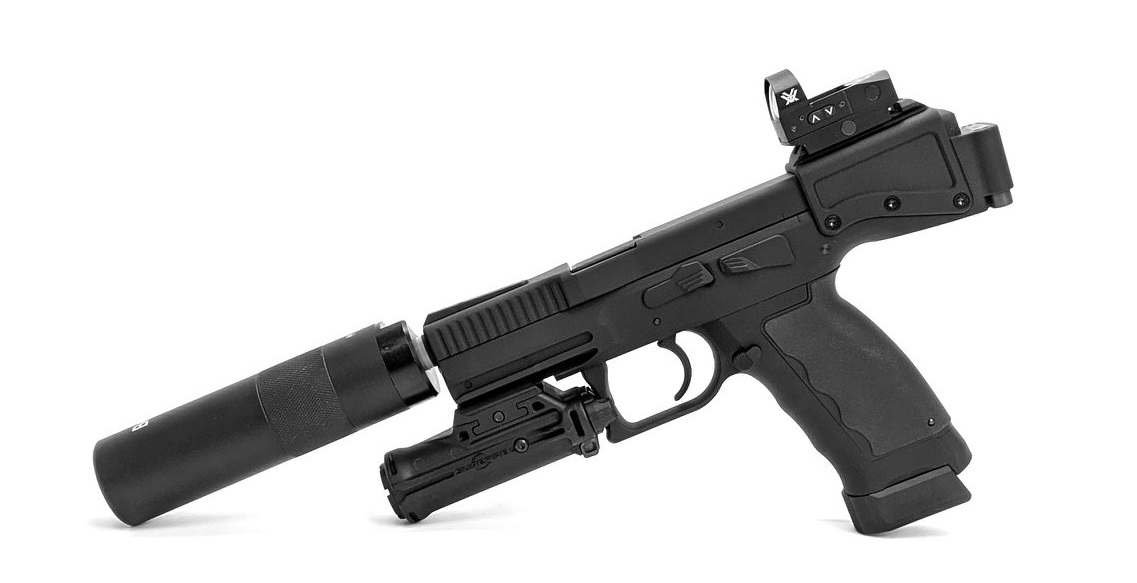 ActionSportGames® is a worldwide leader in the business of replica firearms and accessories development and manufacturing – with a line-up that includes the CZ Scorpion EVO series, CZ P-09, CZ SP-01 Shadow, CZ Shadow 2, CZ BREN 805, Dan Wesson 715, and HERA CQR.
ASG on the web: www.ActionSportGames.com