This isn't exactly "news", nor is it the latest, cutting-edge, innovation being unveiled for the first time ever either. But I do happen to think that these are very cool, and kudos to Brownells for making them.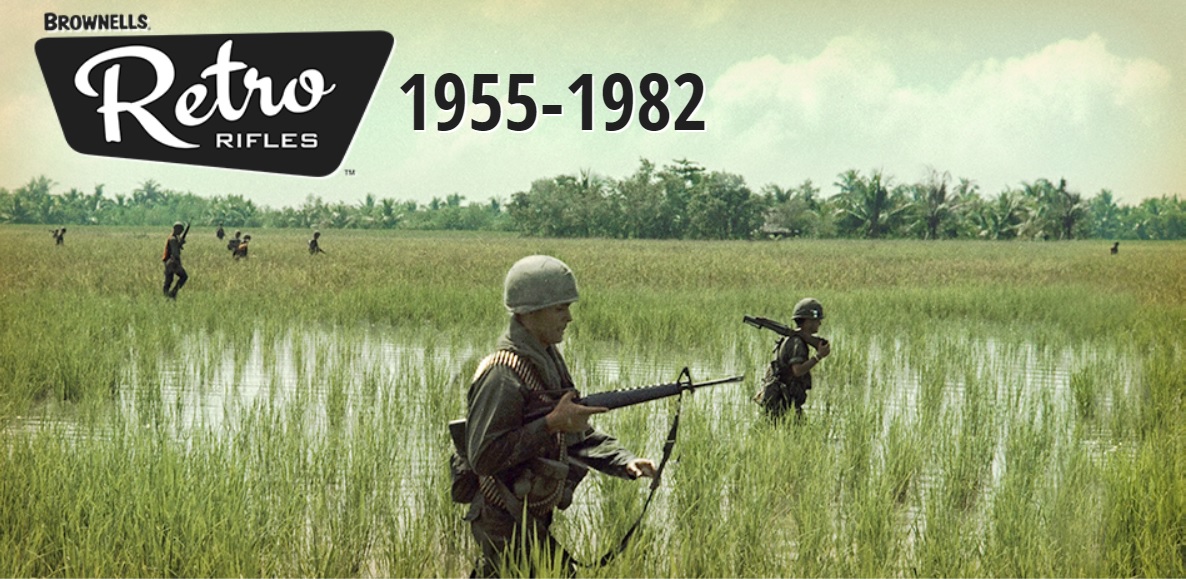 While I've never really been a fan of the original AR-10 / AR-15 / M-16 design, with its direct gas impingement system and the wonky way of attaching the front hand-guard, the historical and technological significance of these replicas is not unappreciated. Whatsmore, the retro look is cool as hell too!
But while we now consider these designs to be historical or retro, imagine how "far out" and innovative they were back in the day! Its no wonder the original AR-15 / M-16 family were nicknamed space guns. It's also actually quite astonishing that the design was actually accepted and put into general issue by the US Army in the mid-60's. The Air Force I can understand, but I remain astonished that the US Army, and then the US Marines too, went from the traditionalist design of the M-14 to this futuristic rifle. At any rate, they did and the rest is history.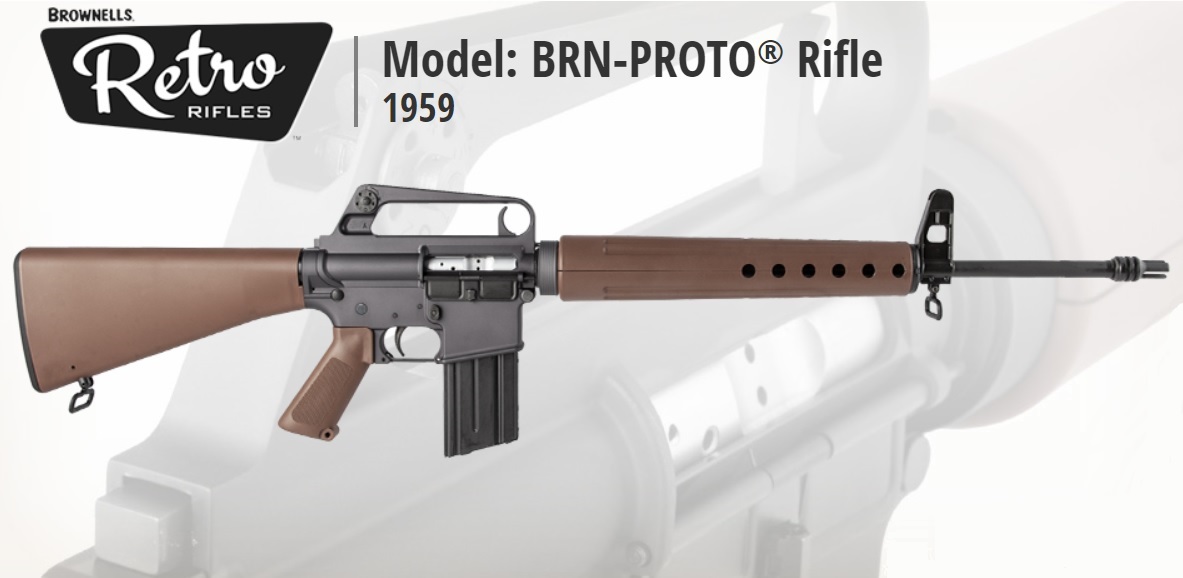 Brownells Retro Rifle series now includes models that replicate the line from the original prototype AR-10 in 7.62x51mm NATO (.308 Winchester) up to the 5.56x45mm M16A1 of 1982 (which was the rifle I used during my time in service). One of the most interesting rifles in the range though, in my opinion, "BRN-PROTO® Rifle 1959″. This is a replica of the original AR-15 rifle that was developed by modifying the AR-10 to fire the 5.56x45mm (.223 Remington) cartridge.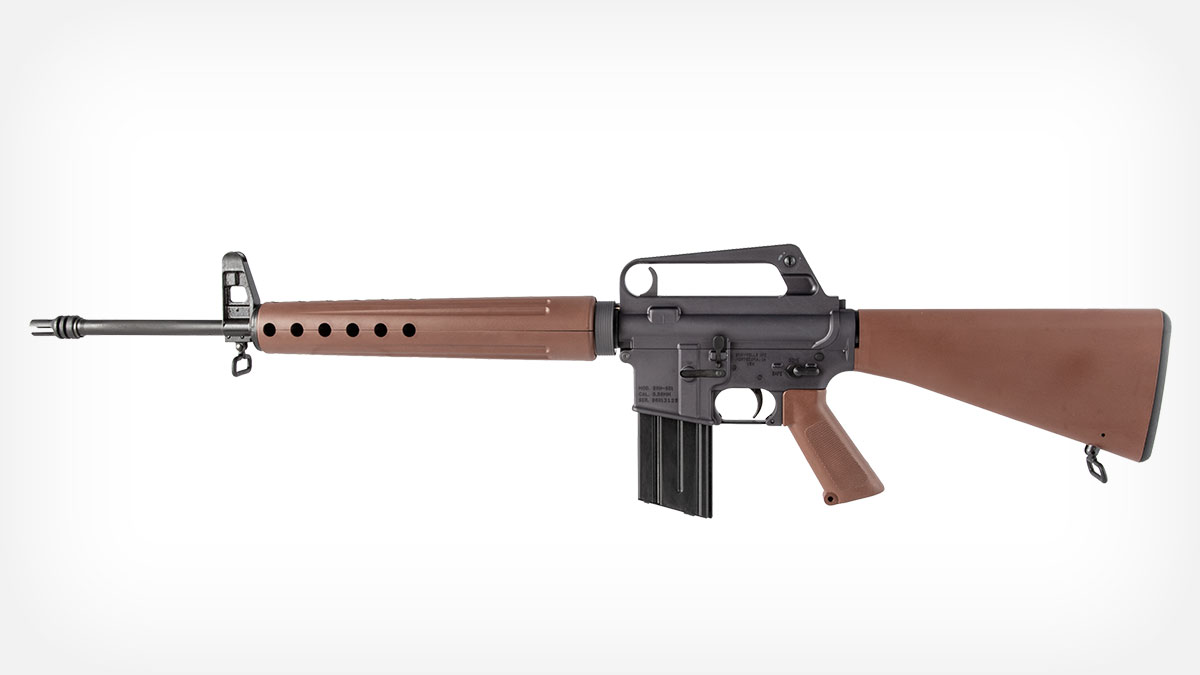 Unlike Eugene Stoner's original prototype number 1 however, the BRN-PROTO from Brownells takes advantage of developments in materials and manufacturing that have come along in the 60 years since it first appeared.  It's also worth noting that the internal dimensions of the BRN-PROTO conform to modern standards, so that the rifle is also compatible with off-the-shelf upgrade and replacement parts. In all operating and aesthetic features however the BRN-PROTO is a faithful replica of the original.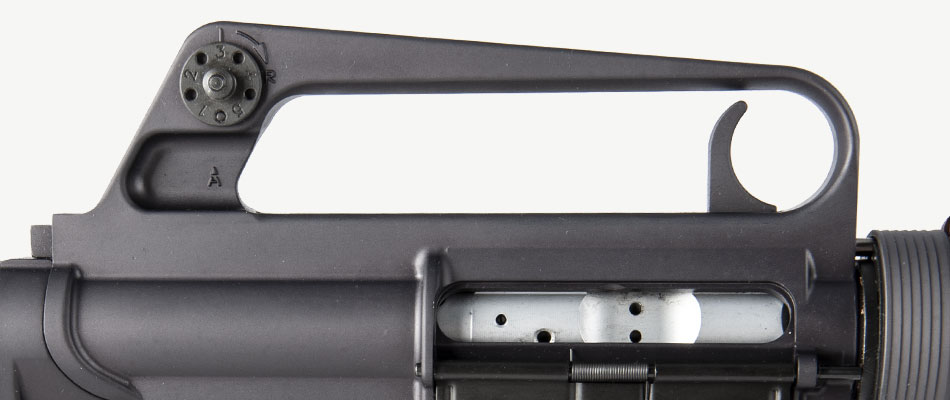 Historically-correct features include:
charging handle on top of receiver under the carrying handle/rear-sight assembly
uncluttered "slick-side" upper receiver
matte gray anodized finish
round cross-section forearm/handguard from the BRN-10 .308 rifle
3-prong "duckbill" flash hider
brown reinforced polymer buttstock, pistol-grip and forearm
Brownells-designed 25rd straight-profile magazine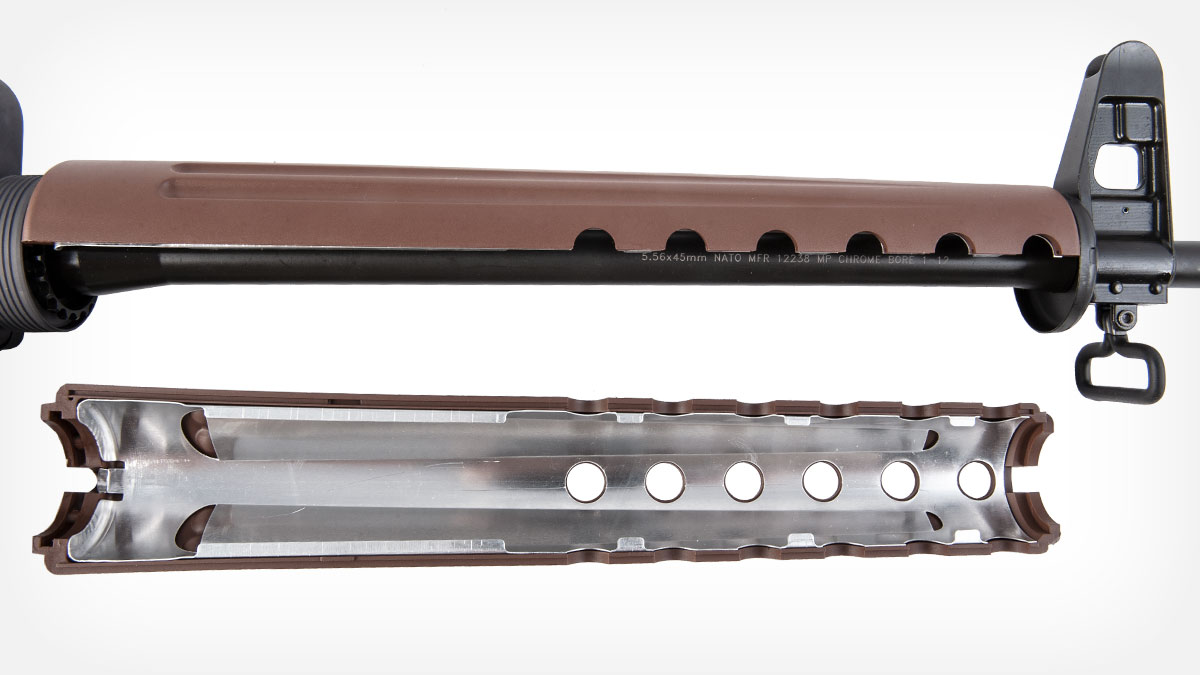 The BRN-PROTO rifle was unveiled at SHOT Show 2019, and is currently on sale at Brownells' for $1,049.99
Check out the full current line-up of Retro Rifles at Brownells.com