Unveiled at the IWA 2022 trade show last month, the Modern Combat Dress Uniform Pants from Helikon-Tex are designed to the compliment the MCDU Shirt already on the market.
These pants really caught my eye as something quite new and innovative – and in a world full of Crye copy-cats, its great to a company coming up with stuff that's both good and different. This also shows how far Helikon-Tex has come in recent years regarding product design and manufacturing.
A special hat-tip to our friends from spartanat.com who first published these photos in a German language article.
Constructed from Helikon's stretchy DYNYCO (dynamic-nyco) fabric, the MCDU pants at first glance appear to combine features from the latest generation tactical pants as well as outdoor/trekking pants.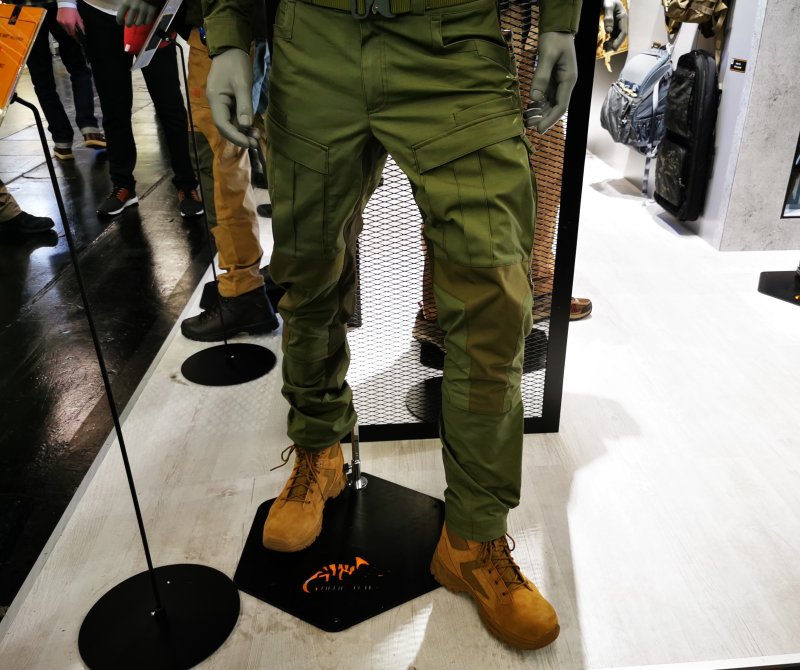 They feature a wide-opening hip pocket, reinforcements for a knife clip, and pleated cargo pockets on both the front and back of the thighs. The belt loops are also wide enough for tactical or duty belts.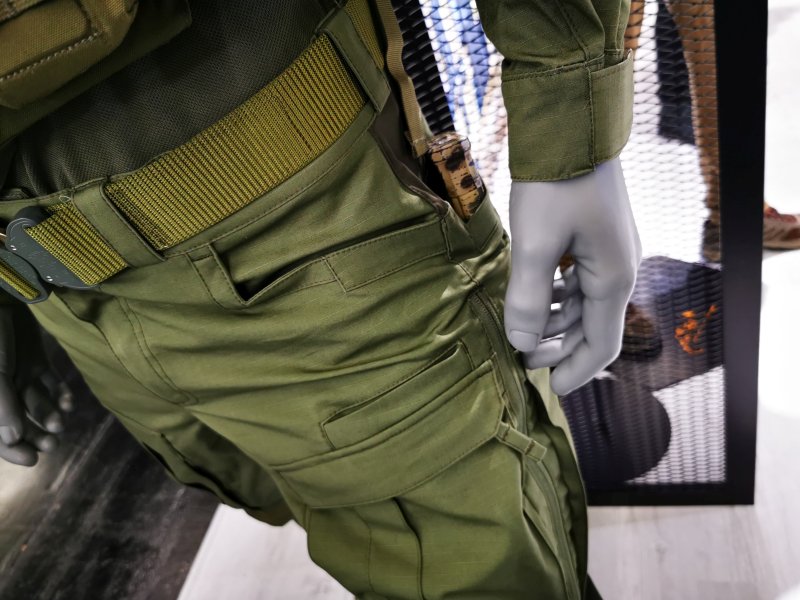 The back includes a panel of Versastretch material in the rise for improved comfort and flexibility.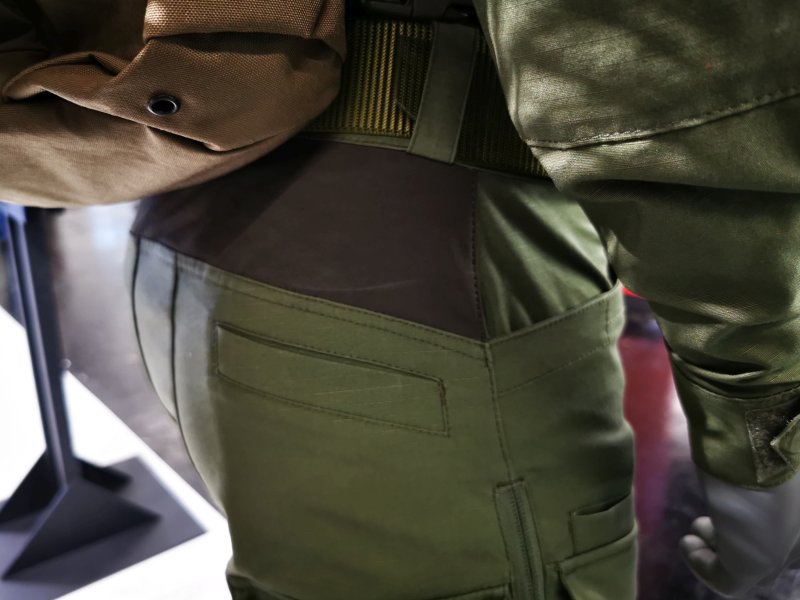 The knee area accepts pads and includes a unique Y-shaped reinforcement patch of 500D Cordura nylon fabric for abrasion and tear resistance.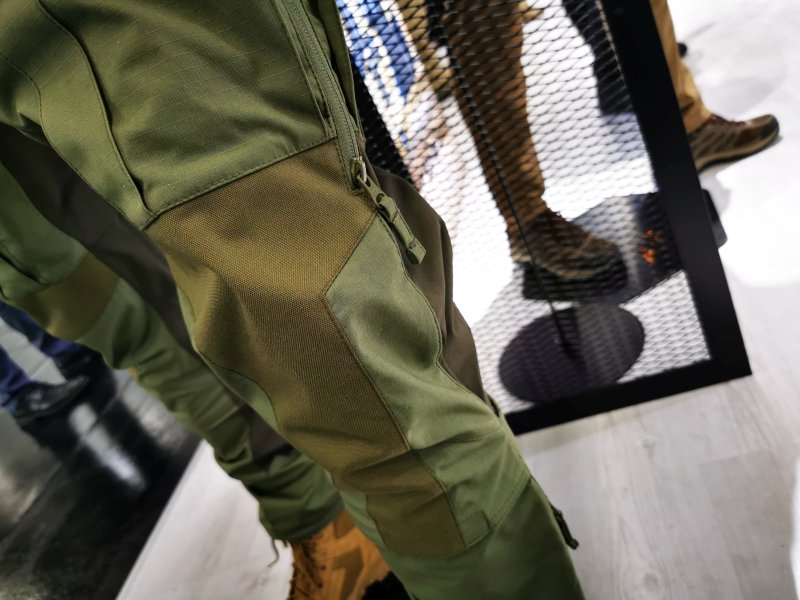 On the back of the knee section there is a panel of Versastretch again.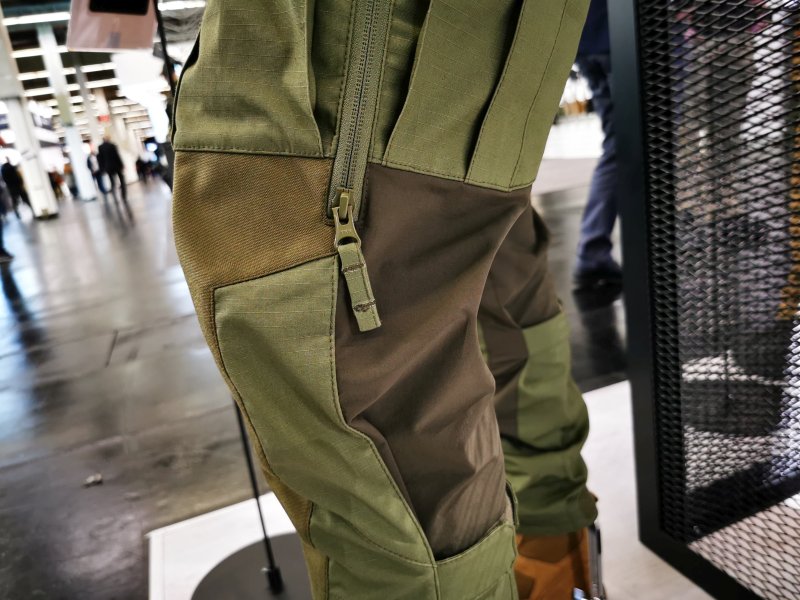 You might have also noticed the zipper that runs from hip to knee – when opened, this reveals a long mesh-lined ventilation panel to provide greater comfort in hot weather.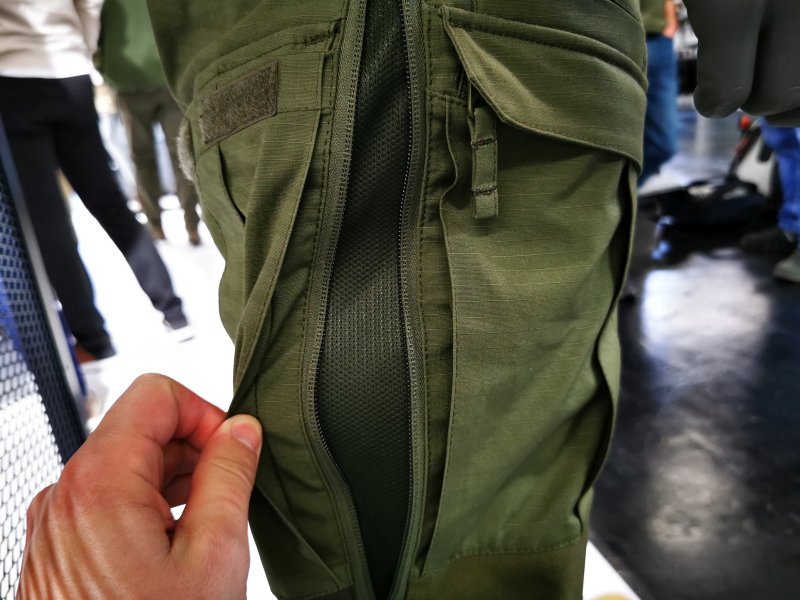 There are Velcro tabs at the upper calf / lower knee area to cinch the pants in tight for dynamic tactical movement, and also at the hems in order to cinch them tight around boot tops to prevent the ingress of grit, muck, insects, etc. Their is also a small shin / ankle pocket on each leg too.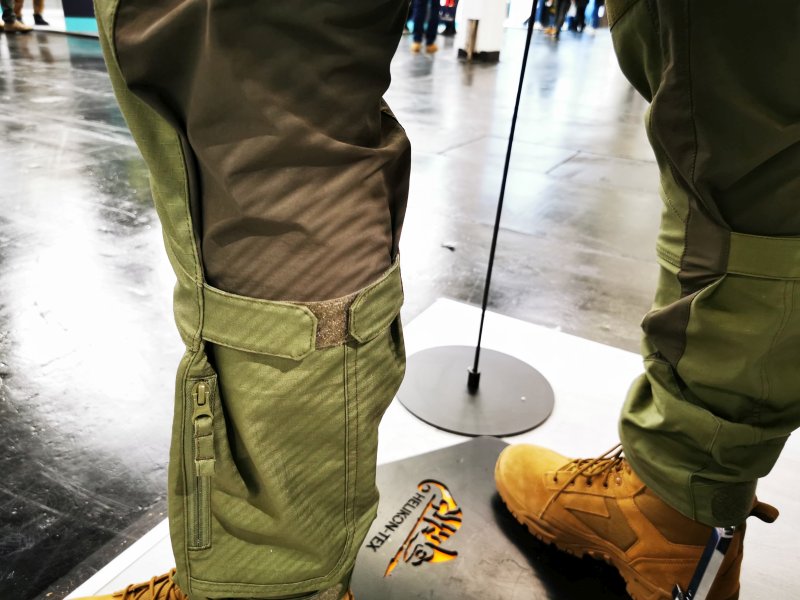 Helikon-Tex has not yet revealed pricing or solid color and camouflage pattern options, but they have said to expect these pants to hit the market around November of this year. That's a long time to wait, but in the meantime you can see more details covered in this product video shot at IWA (tip: watch on YouTube and turn on the English language closed-caption option).
All photos credit spartanat.com