Its been a while since we've written about new developments on the combat uniforms front in Europe, and a few interesting things have been going on in recent months and weeks…
Nordic Combat Uniform Project
The NCU project has been a joint effort by Norway, Sweden, Denmark, and Finland to develop a common full spectrum suite of field / combat clothing layers for ground forces. This isn't the first time that a group of European armies have attempted to leverage economies of scale and the benefits of standardization, but it is the first time these four nations have developed a single contract within the Nordic Defense Cooperation (NORDEFCO) framework.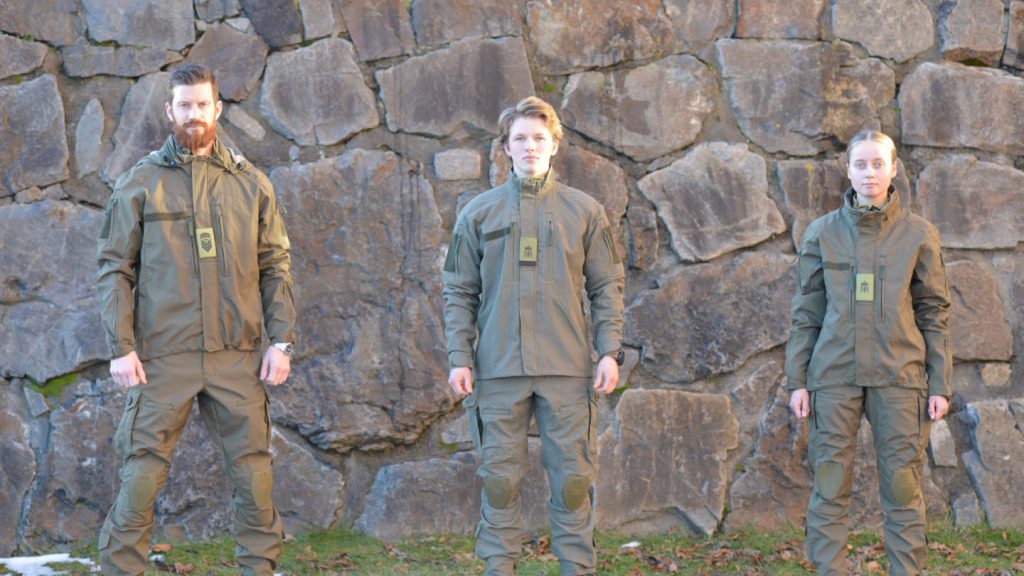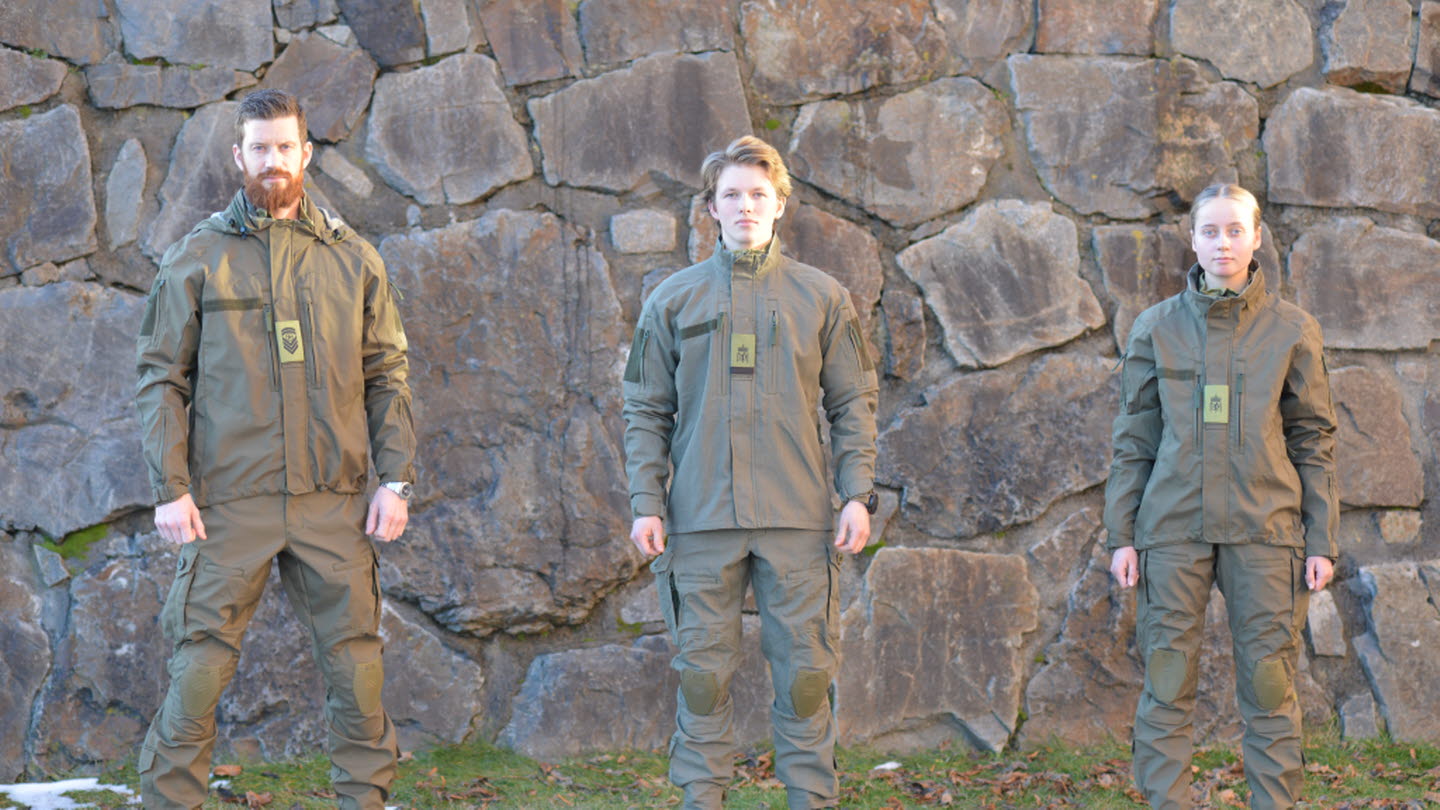 To recap, all 4 of these countries have small militaries and it was deemed inefficient and overly expensive for each country's own national industrial base to support a root-and-branch combat clothing modernization effort independently. Combining and standardizing their efforts into one shared program therefore made a lot of sense. Several European companies, as well as Crye Precision, submitted proposals and prototypes for testing which covered a full spectrum of homeland and overseas deployment scenarios, environments, seasons, and functions.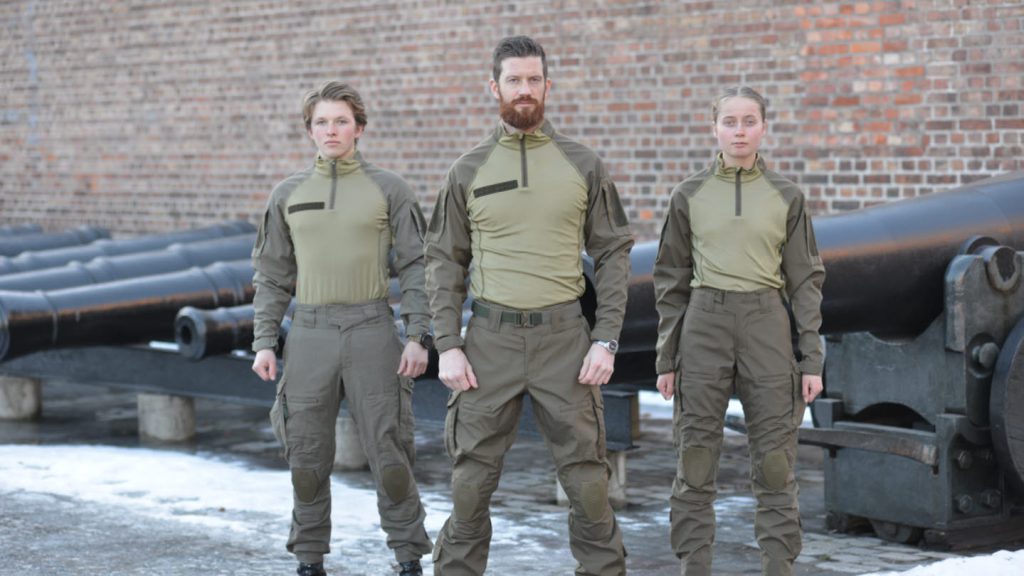 In the end, Norway's Oskar Pedersen AS won the contract to produce the chosen clothing designs. Note; although the garments will share common designs, materials, and construction each of the 4 countries will use uniforms in their specific national camouflage patterns. Finland will continue to use its superb M/05 camo pattern, Denmark will continue to use licensed MultiCam, Sweden will use a new copyright protected version of its well-known M/90 "splinter" camo, and Norway will use a recently developed modernization of its "swirly" national pattern.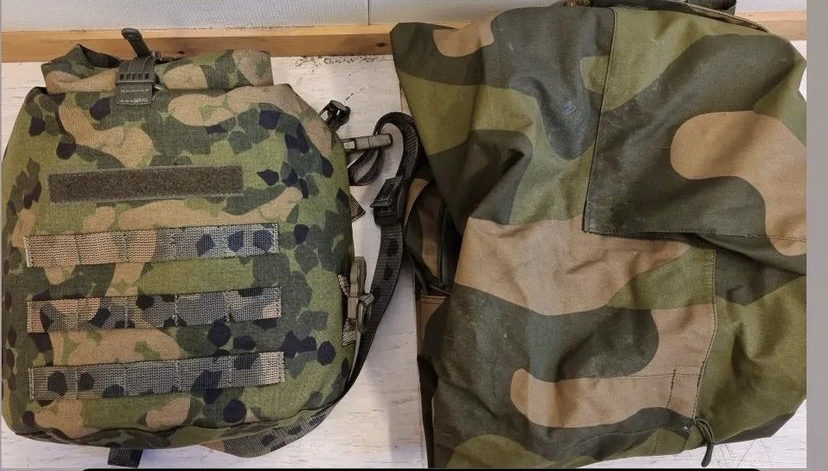 Interestingly, while Crye Precision chose to participate (unsuccessfully) in the NCU project, European combat clothing powerhouse UF PRO took the deliberate decision to sit this one out and stay focused on their own in-house developments.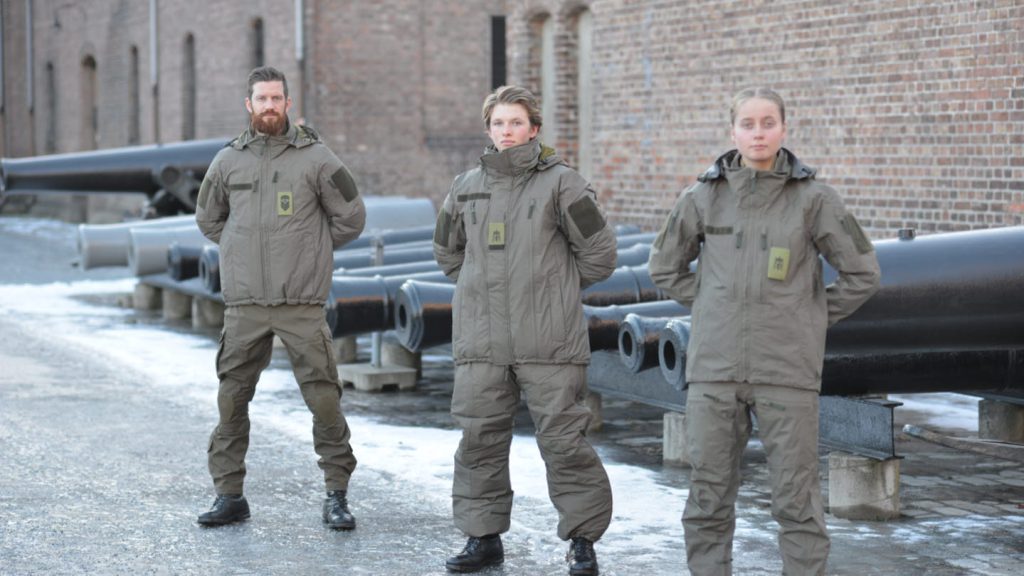 Belgian Operational Clothing System
The Belgian Army has a long history of using camouflage combat uniforms – dating back to using British-supplied camouflaged Dennison smocks in WWII, and then a series of nationally distinctive patterns from the 1950's up to the final iteration of their truly unique "jigsaw" pattern rolled out in 1999. The Belgian "jigsaw", or "puzzle", pattern that has often been ridiculed and called such things as "pizzaflage" will now become history however, as the Belgian forces will start re-equipping with off-the-shelf combat clothing items from Crye Precision, in standard Crye MultiCam pattern.
The new Belgian Operational Clothing System consists of several integrated and complimentary layers sized and optimized for both male and female soldiers – and so far includes the following items from the Crye Precision catalog:
G4 Combat shirt
G4 Combat pant
G4 Field shirt
G4 Field pant
High loft jacket
High loft pants

The basic system will be supplemented with additional clothing and equipment items to include; wool-based underwear, rainwear, CBRN equipment (chemical, bacteriological, radioactive, nuclear), ballistic protection (protective vests / helmet), rucksacks, and so on – all in Crye MultiCam. As there is a wide range of commercially-available products in MultiCam across these categories, the Belgians should be able to quickly and easily fulfill their needs in a way that also enables greater interoperability with other Allied nations.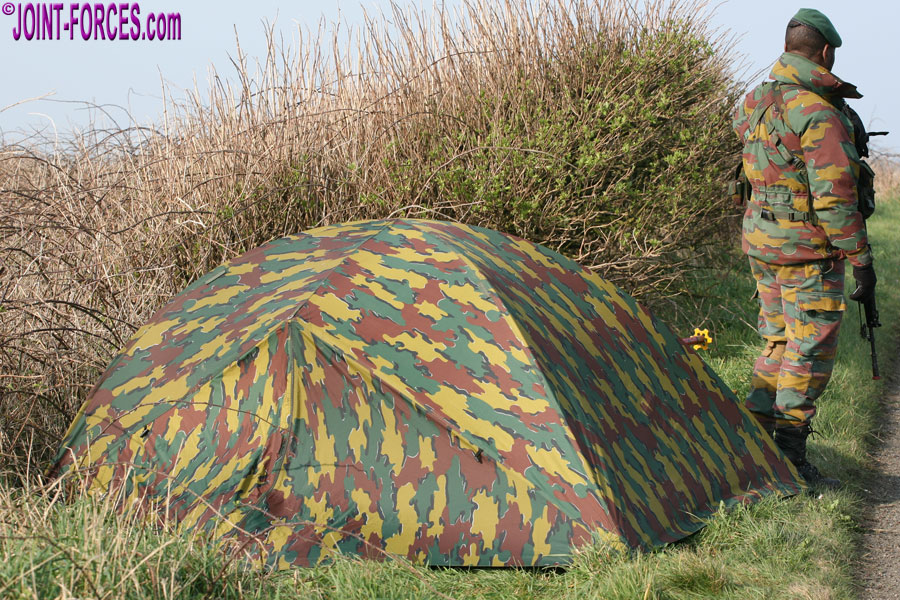 UF PRO for 2022
UF PRO makes cutting-edge tactical gear for military and law-enforcement personnel worldwide and introduced an impressive roster of innovative field apparel and related gear at this year's EnforceTac and IWA trade fairs. The newly announced product line includes:
M2 Parka. This reimagining of the iconic M65 parka protects against rain and wind, and is nearly 100% noiseless. UF PRO is positioning it as an all-in-one survival jacket that combines functionality with convenience and that is equally suited for use in foul weather or for everyday wear.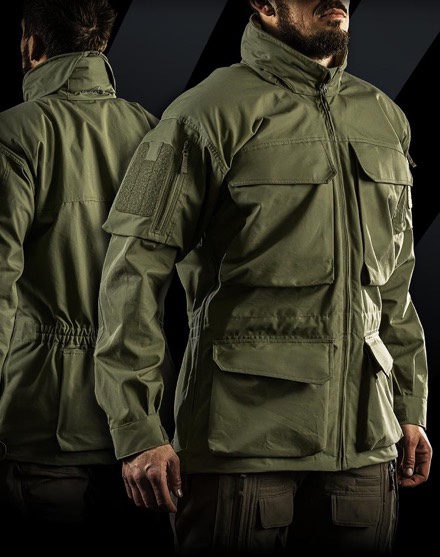 Striker XT Gen.3 Combat Shirt. Carrying forward UF PRO's tradition of excellence in design and construction, the shirt looks to be a popular item thanks to its super-stretchy, fast-drying material in the torso and moisture-wicking 3D mesh fabric.
Striker XT Gen.3 Combat Pants. Tactical trousers that are set to impress with their improved knee protection plus high-comfort venting and Waist/Flex System-adjusted fit.
UF PRO are also now offering limited runs of the STRIKER X BDU in Italian "Vegetato" camo, and French CCE camo.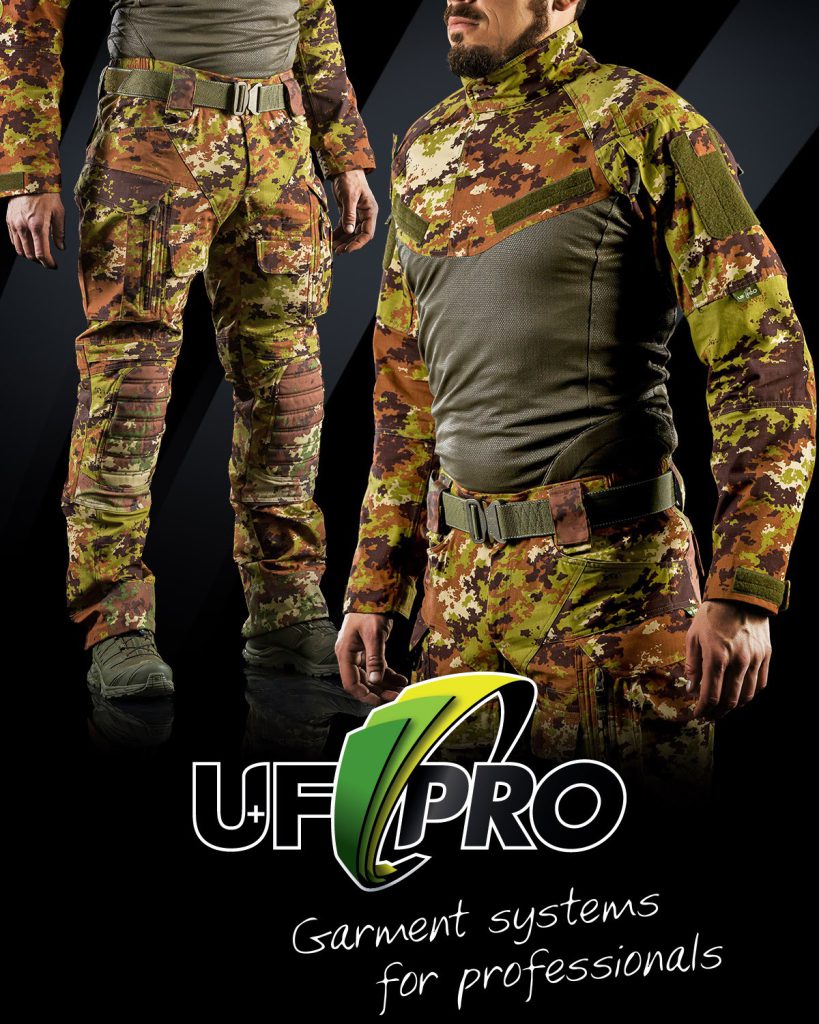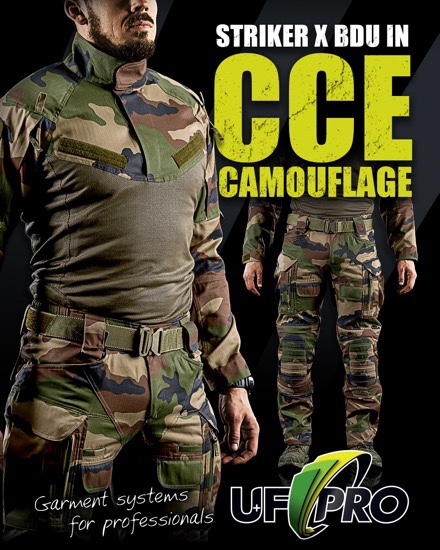 Striker FR Gen.2 BDU. This fire-resistant battle dress uniform is designed to significantly reduce the risk of life-threatening injury from flames and intense heat caused by improvised explosive devices as they detonate and by proximity to flashover fires.
UF PRO also debuted its new Delta Winter Line of garments at EnforceTac and IWA. Built from a novel water-repellent and windproof softshell material that promises improved breathability, better thermal insulation, and greater tactile-pleasing softness.
For further details, watch the highlights video below, or visit the company's website at: www.ufpro.com