Denmark's Action Sport Games (ASG) can always be counted on to bring out interesting new, fully-licensed and 100% accurate airsoft replicas. A couple of the new models they showed at last month's IWA particularly caught my eye…
First up is their replica of the B&T APC556. The Brügger & Thomet APC556 (Advanced Police Carbine) is a rifle series designed and manufactured by Brügger & Thomet of Switzerland. It was primarily intended to be used by police and security forces, but is also well suited to military forces use as well. It is a gas-operated, selective-fire weapon employing a short-stroke gas piston located above the barrel, with a multi-lug rotary bolt which locks into the barrel extension. The gas system is equipped with a manual regulator to ensure reliable functioning with a suppressor and it can handle all types of 5.56mm to.300BLK ammunition (subsonic or supersonic). B&T rose to prominence in the US when their APC9K submachine gun was selected as the U.S. Army's Sub Compact Weapon (SCW) for personal protection units, with the APC556 offering users a sleek, rugged, modern, modular, and extremely well-built alternative to the innumerable M4 / AR-15 clones on the market.

We first saw an airsoft version of the PDW variant of the manufactured by DE Airsoft of China for the Asian / Japanese market last year. At the time, we learned that this model had been sub-licensed to DE by ASG specifically for that market only – whilst plans for a European-market version were unconfirmed. Well now the cat is out of the bag and ASG have revealed their European market version of the gun as well. For further background info on the real-deal and DE Airsoft versions, check out our previous article. For more details about the European market version from ASG, see their promo poster below.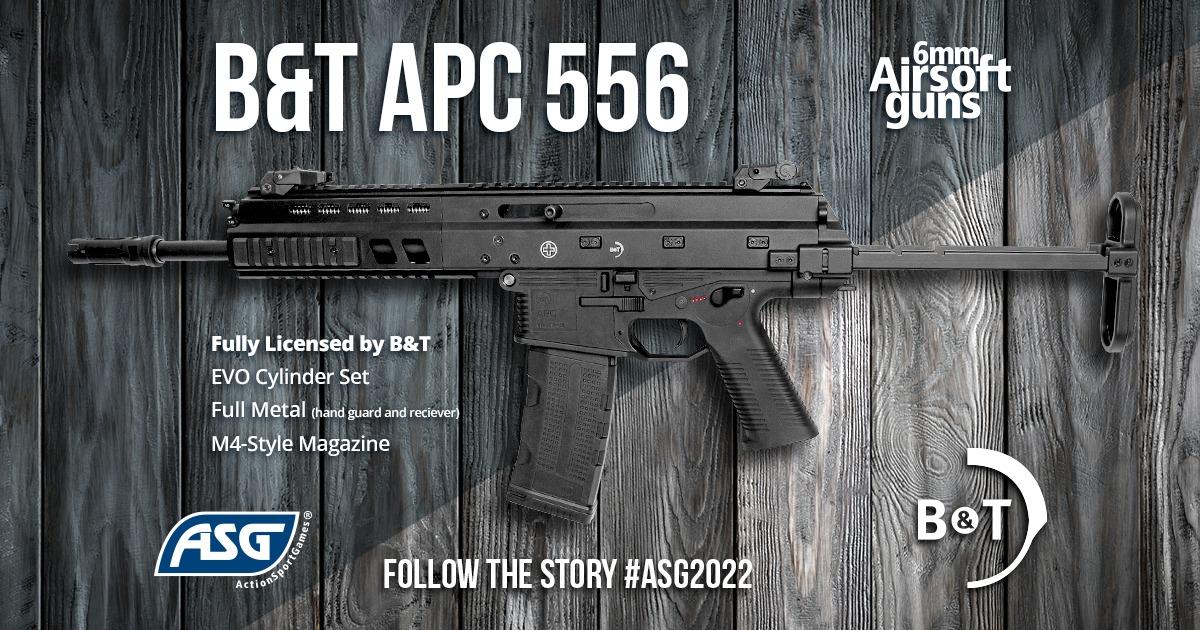 We sincerely hope that ASG releases replicas of the rifle and carbine versions of the APC556 as well…
The second model of interest is ASG's licensed copy of the Austrian Steyr L9-A1 pistol. Steyr began work on a new series of medium-size semi-automatic, striker-fired, polymer-framed pistols for duty and concealed carry use in the 1990s – these pistols were known as the Steyr M series. In 2013 the M series was joined by the L (Large) series chambered for 9mm Parabellum (L9-A1) and .40 S&W (L40-A1). The latest generation of the L-series features serrations on the front of the slide to provide a sure grip when cocking the pistol from the front, and also features a 115 mm (4.5 in) barrel length which is similar to the full-size service pistols offered by other manufacturers.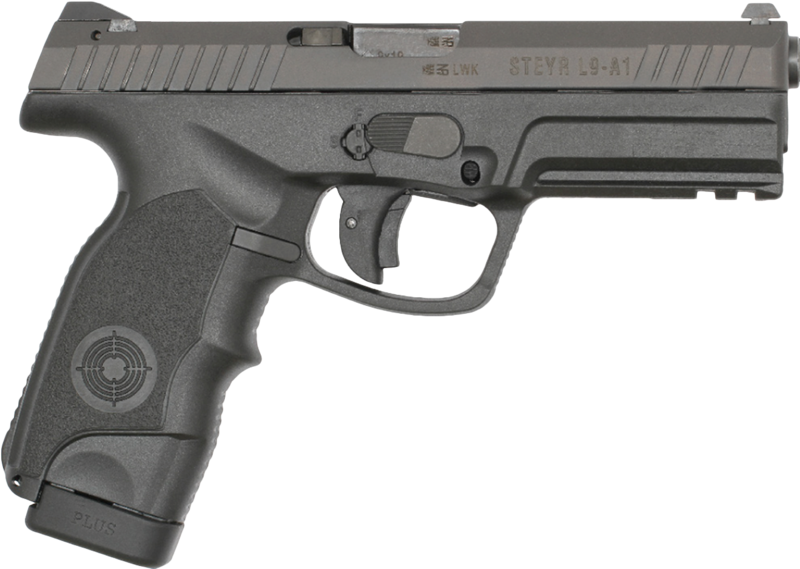 Additional salient features of the Steyr L-series is its low slide design, unique safety solutions, and a grip design that results in great natural "point-ability". Steyr L-series pistols are in service with Austrian and German police and military special units, as well as military and law enforcement users in numerous other countries around the world.
The L9-A1 replica from ASG looks great and would make an excellent addition to your armory if you're looking for an alternative to the typical Glock overload.