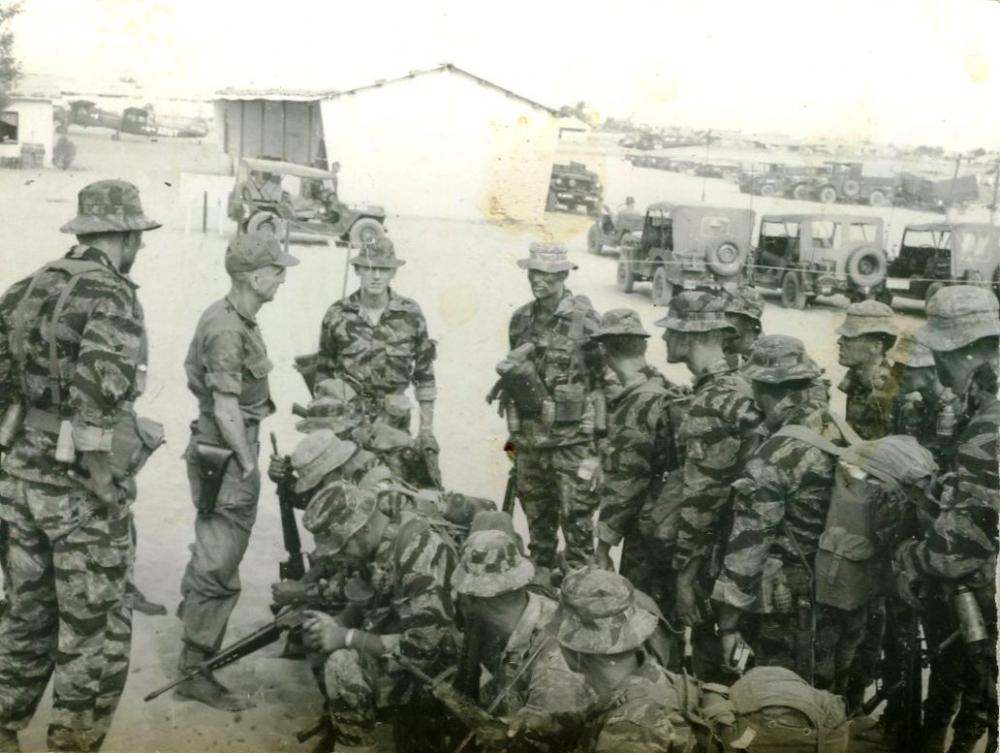 HAPPY CHINESE NEW YEAR – YEAR OF THE TIGER!
Members of the Long Range Reconnaissance Patrol unit of the 1st Brigade 101st Airborne Division listen to a briefing from the brigade commander, Brigadier General Willard Person. General Person expanded the use of long range reconnaissance patrols by the brigade, and authorized the use of the distinctive Tiger Stripe camouflage uniforms, which were obtained from the 5th Special Forces Group.
Photo credit: Kenn Miller. From: "LRRP's In Action" by John Burford, Squadron/Signal Publications, copyright 1994.