The stylish new CWO (Cold Weather Operations) Full Zip Cardigan from PDW is a robust, alpinist style sweater knit made from extra fine, premium, merino wool.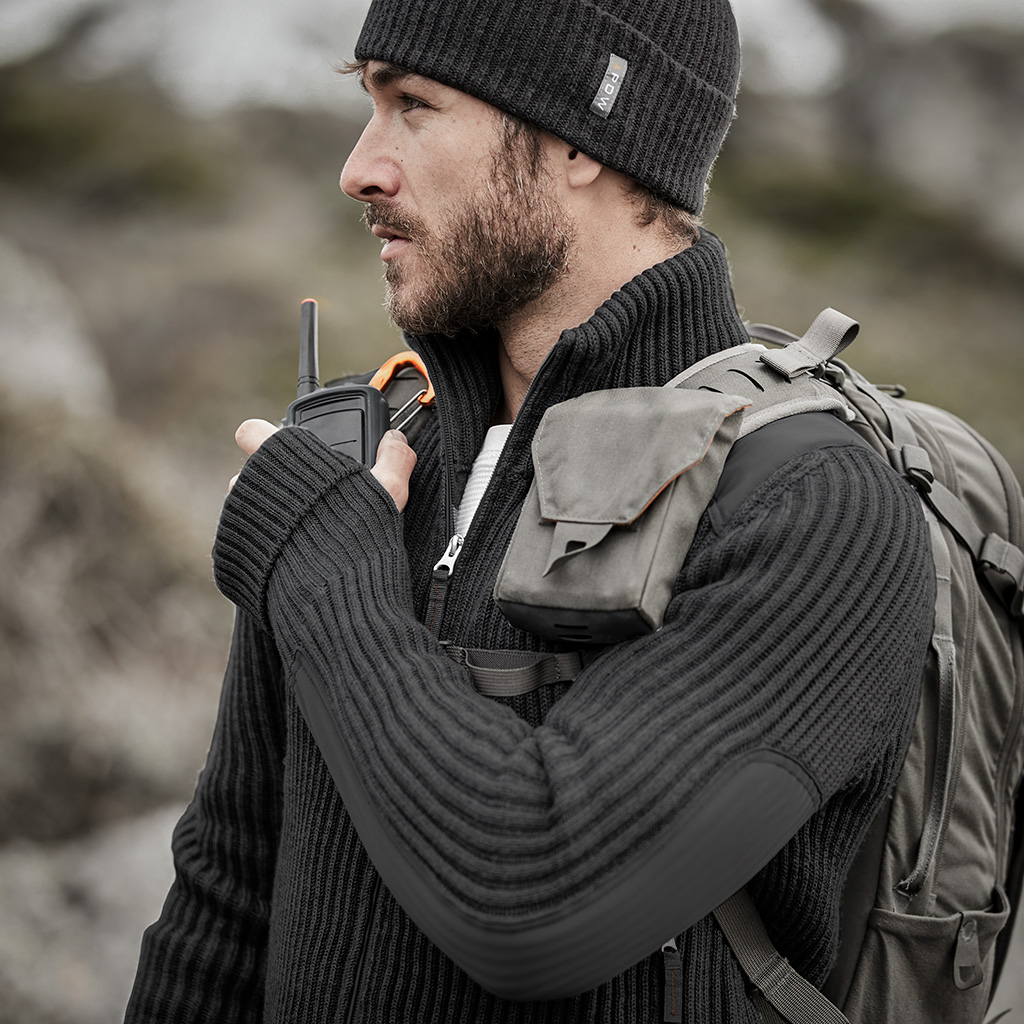 Taking cues from the British Commando Sweater of WWII, but updated and upgraded, the CWO is sure to become a modern classic. It is machine washable for easy care, and is easy on/off thanks to its full zippered opening – which also helps with thermal regulation. Other details include a 2-way, reverse coil YKK front zipper, two zippered hand pockets, 4-way stretch nylon fabric reinforcements on the shoulders and elbows, turnback type cuffs with thumbholes and zips up to a turtleneck height.
editorial note: You might not know this, but the "cardigan sweater" style is named after James Brudenell, the 7th Earl of Cardigan. He was the British Army Lieutenant-General who led the infamous charge of the Light Brigade at the Battle of Balaclava during the Crimean War. Lord Cardigan was not an effective military leader, gaining his position through hereditary aristocratic privilege rather than skill, but he did always try to ensure that his men were well equipped – for example, at one time he spent upwards over a million dollars per year (in todays terms) of his own money to purchase uniforms and horses for his unit. Lord Cardigan is also credited with the invention of the "cardigan sweater", which was at first a simple, knitted vest that buttoned down the front and could be worn unseen beneath a military jacket to keep out the damp and cold. The garment gained popularity after the Crimean War, due to Lord Cardigan's renown. Sleeves were added to the design sometime later, and French fashion icon Coco Chanel is credited with making the garment both stylish and popular again after the Second World War.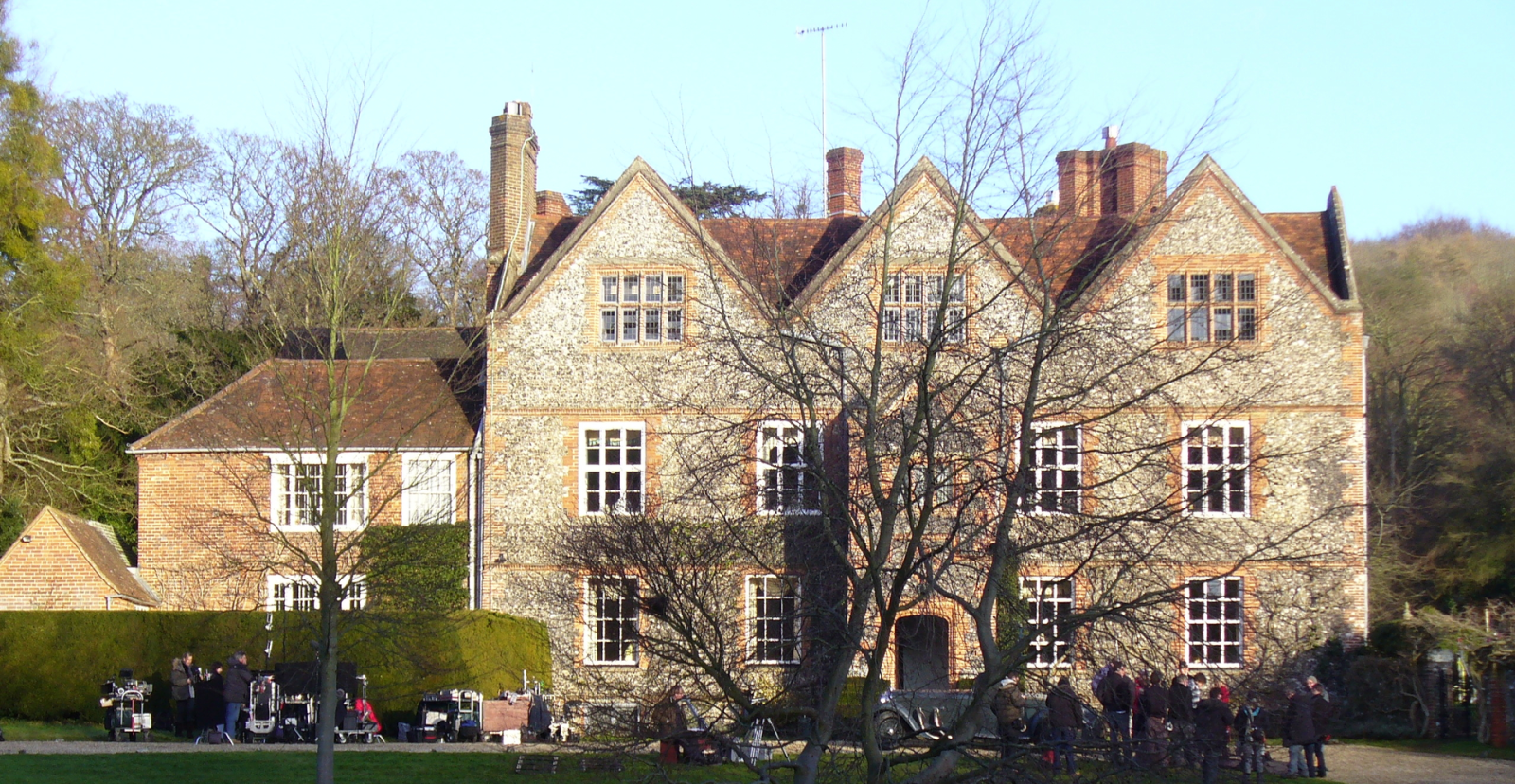 To bring this highest caliber performance sweater to market, PDW partnered up with an Italian knitting mill that has been making extra fine knitwear for generations. With the rugged Dolomites as their backyard, this factory knows a thing of two about crafting world class sweaters for expert alpinists, mountaineers, and skiers.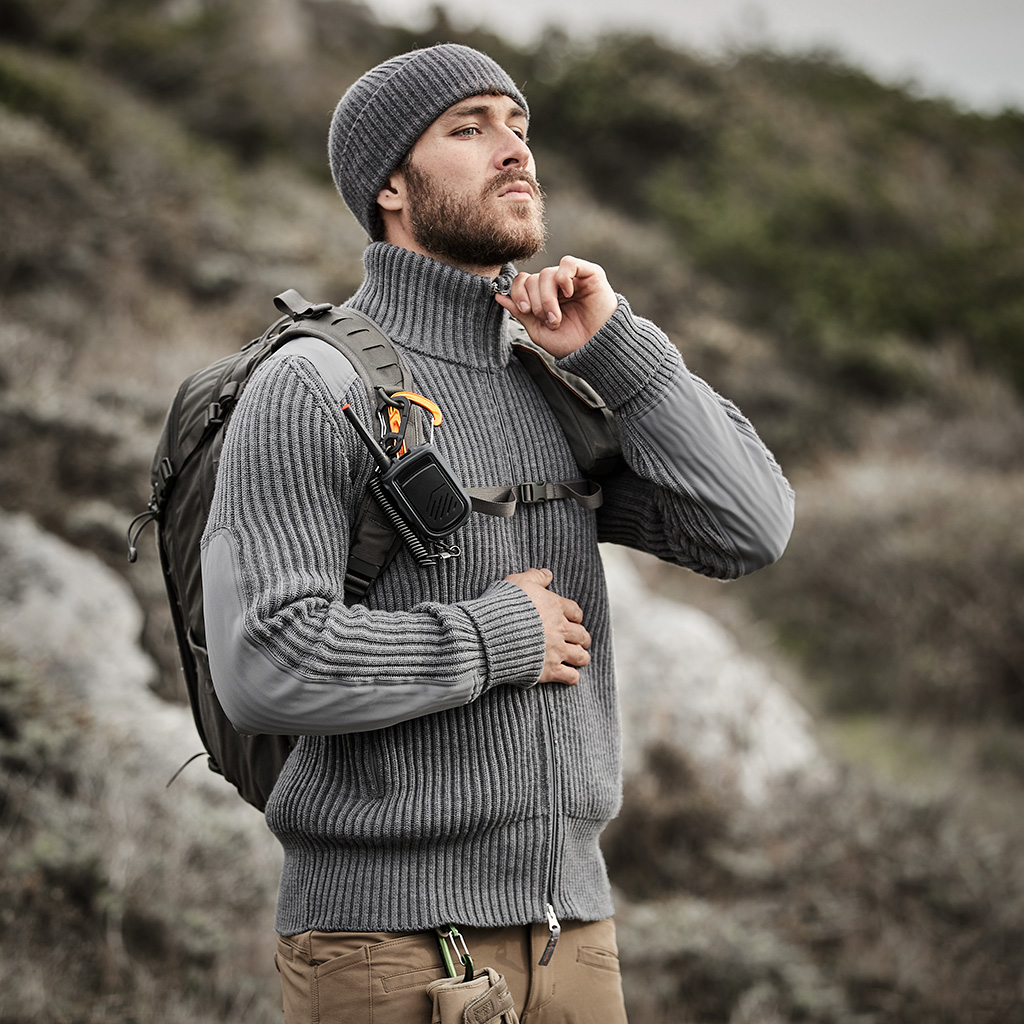 The CWO Full Zip Sweater is a part of Prometheus Design Werx's PRO-Line of technical apparel. Available in Alpine Heather Gray, and Heather Black (editorial note: how we wish they'd also do olive green!).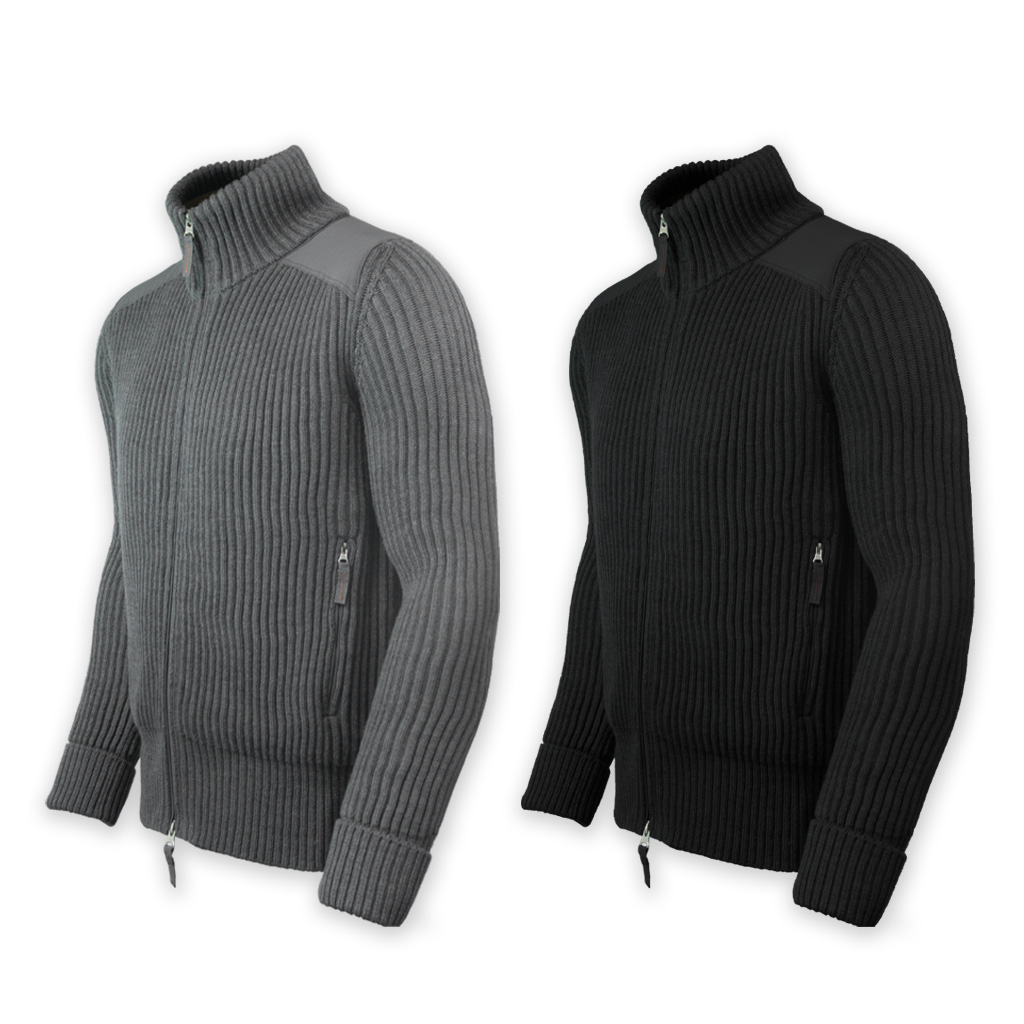 The Design and R&D Team at PDW went on to add:
"The CWO Full Zip Sweater is clearly inspired by the traditional British "commando sweater" from WWII. But the originals were made with a standard wool yarn and were rather scratchy and uncomfortable. We quickly solved that issue by using extra fine, Italian merino yarns in 18.5 microns. This sweater is as soft and comfortable as it is rugged. We used over 2lbs of this premium yarn per sweater for a substantial weight to keep the user warm in cold weather conditions. From there it was refining and updating the additional details – such as using reverse coil nylon YKK zippers throughout, 4-way stretch nylon fabric reinforcements on the shoulders and elbows, and adding 2 handy pockets to the body and turnback cuffs with thumbholes. The CWO is a sweater we created using uncompromising materials and craftsmanship that inherently possesses the style of classic cold weather military and mountaineering wear. From the Eiger to Outpost 31, the CWO Full Zip Cardigan is a highe quality, premium, old school, technical mid-layer with timeless styling for those who value ruggedness and fine classic design."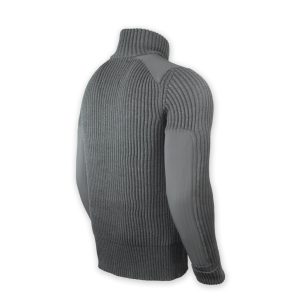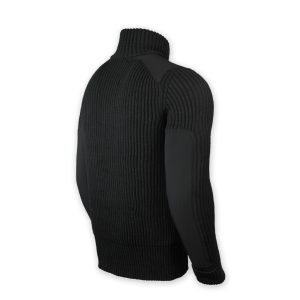 The CWO Full Zip Sweater will be available for purchase for $249.00 from today at: prometheusdesignwerx.com.