U.S. Special Operations Command has awarded a total of $19.2 million for prototype aircraft to take part in demonstration fly-offs for the SOCOM Armed Overwatch program. Five companies will submit their proposed low-cost, rugged aircraft to fly surveillance and strike missions under austere conditions.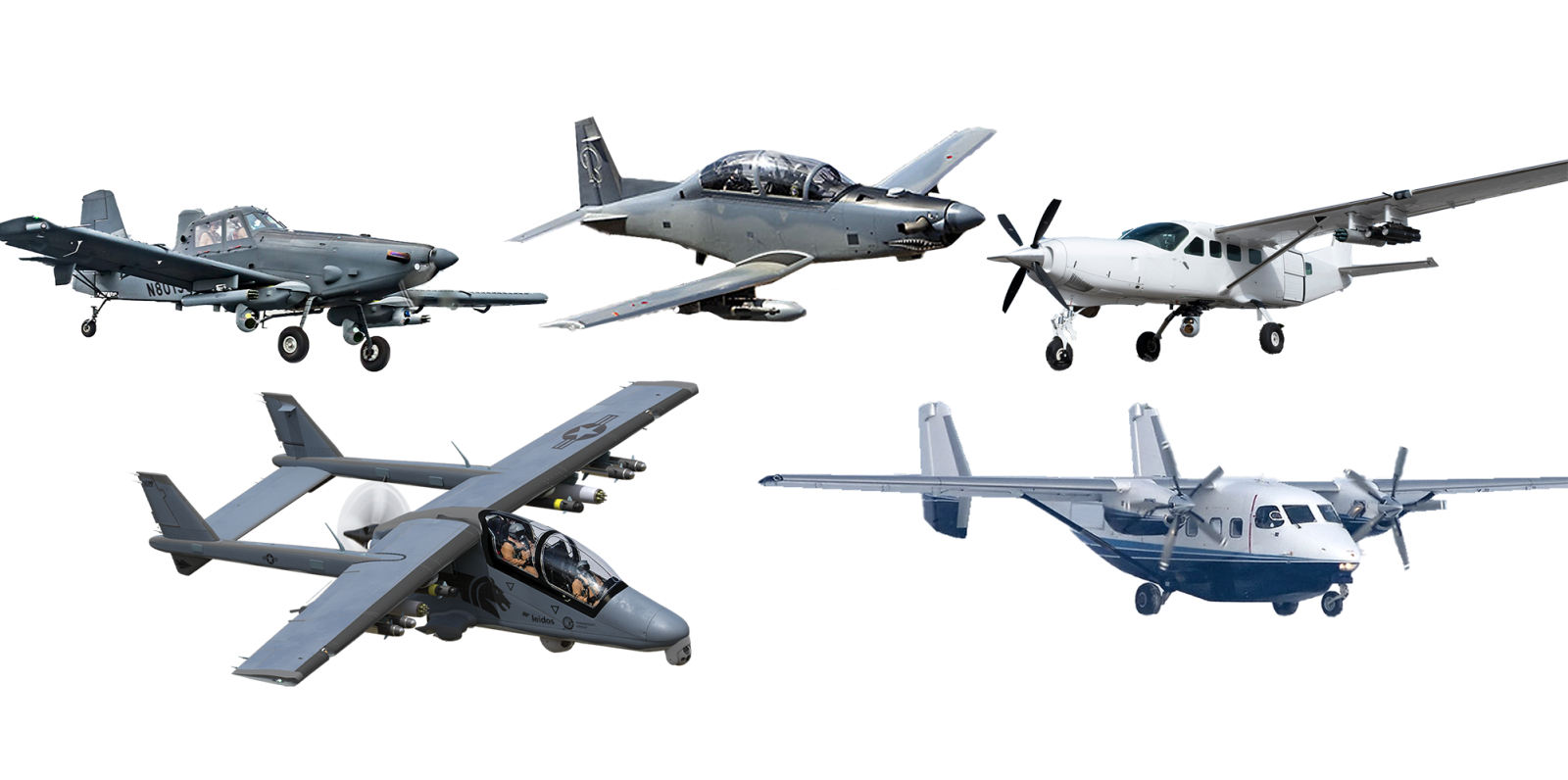 The prototype demonstrations are expected to be completed by March 2022, and will take place at Eglin Air Force Base, Florida. If a winner is selected from flyoff, that company could be requested to provide a proposal for production. A production contract is expected to cover a period of five years, with an option for two more years, and involve an expected total of 75 aircraft.
This will be an interesting program to watch, as SOCOM certainly needs to have multi-faceted air support for its operations in areas with little or no established infrastructure (i.e., "austere locations"). Operators on the ground depend on air support being ready and available when they need need it, with minimal layers of command to go through.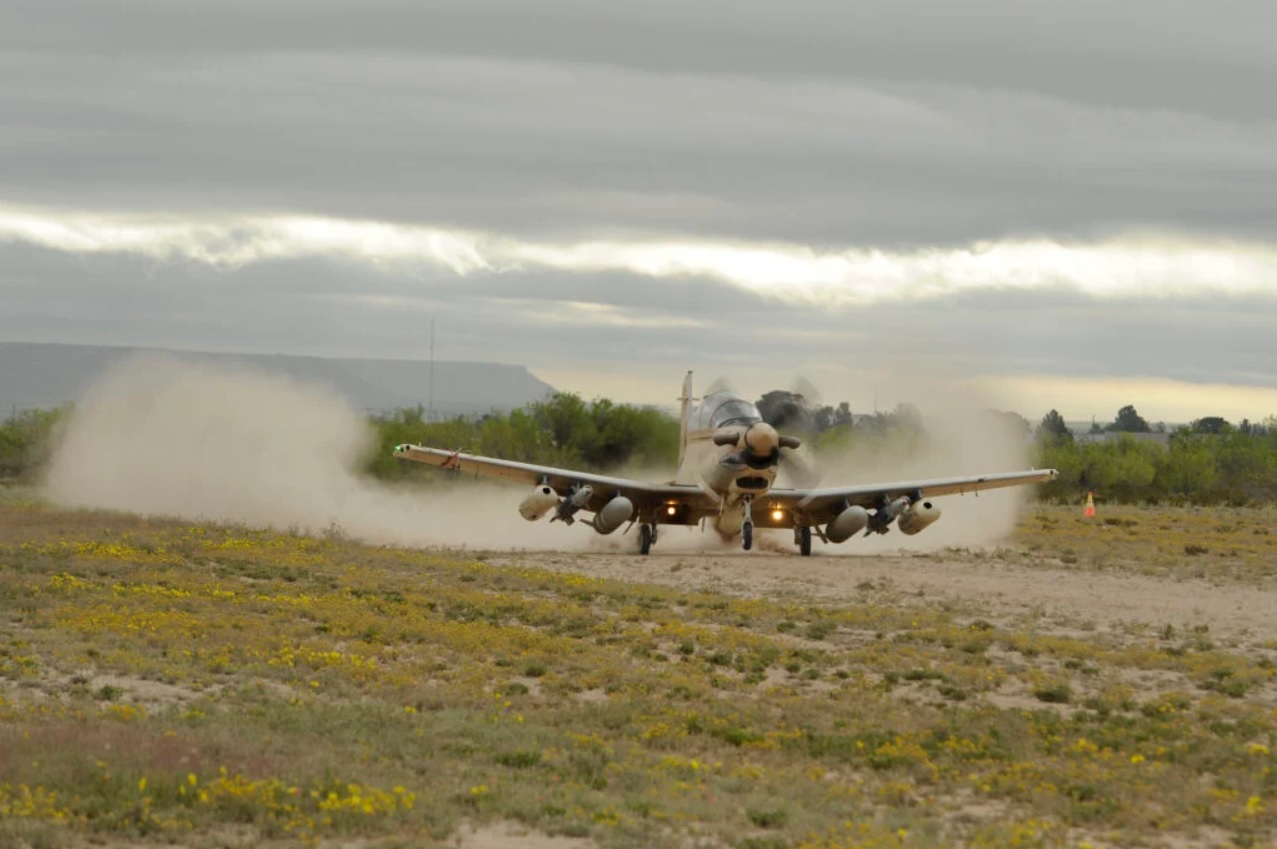 Unfortunately, the US Air Force appears to remain fixated on more complex, and expensive, strategic air power assets like the F-35 and a new stealth bomber. 'Dirty' tactical air power seems to continually get the short straw. Not only does the USAF keep trying to retire the A-10, it also cancelled its own experimental light attack aircraft program that would have addressed many of SOCOM's needs. In fact, SOCOM seems to have proposed the Armed Overwatch program precisely because the US Air Force cancelled the light attack program. Interestingly though, the Embraer EMB 314 Super Tucano (aka, A-29) that was a leading contender in the light attack program is not among the chosen contenders for Armed Overwatch. Nonetheless, AFSOC has purchased 3 of these aircraft for its Combat Aviation Advisor Mission as a number of our foreign allied militaries operate the Super Tocano.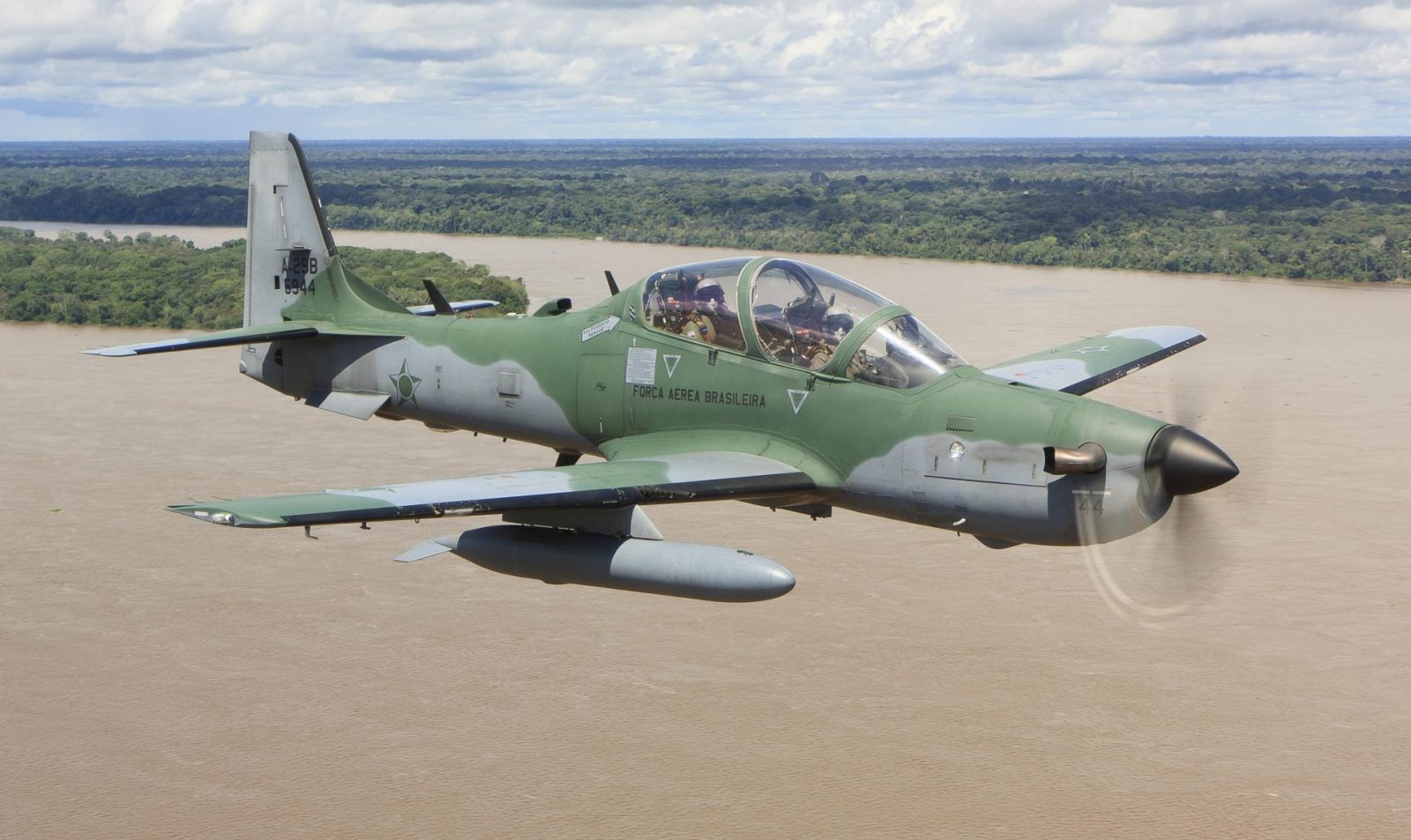 SOCOM's Armed Overwatch program is intended to "provide Special Operations Forces deployable and sustainable manned aircraft systems for close air support, precision strike, and SOF intelligence, surveillance, and reconnaissance in austere and permissive environments." The selected aircraft would also replace the U-28 Draco (a militarized version of the Pilatus PC-12) which is currently operated by AFSOC for ISR missions, but is expensive to operate and difficult to maintain in austere environments.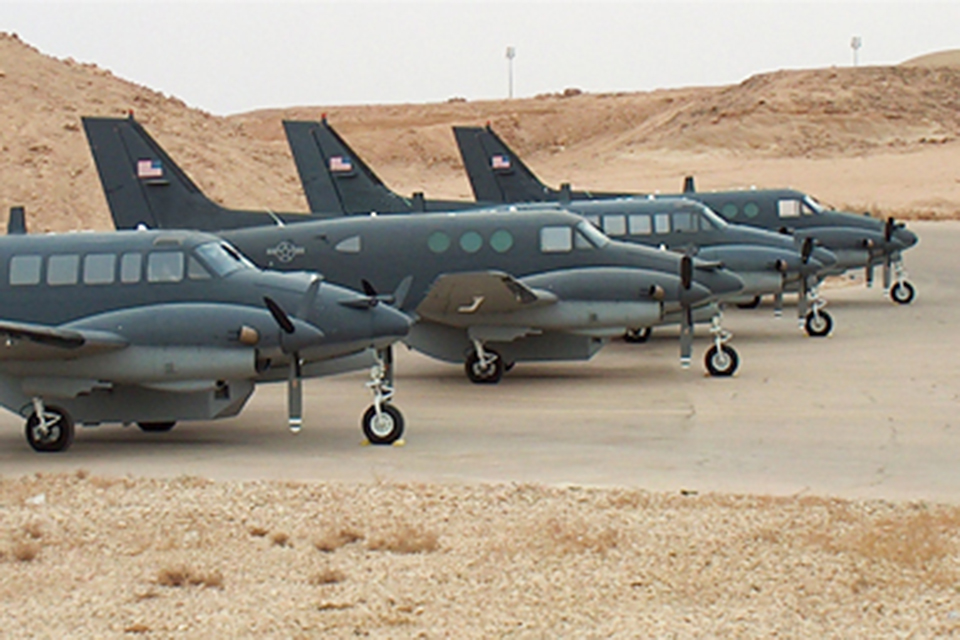 A question that comes up with regards to the Armed Overwatch program, is why it specifies a manned aircraft rather than unmanned drones like the Predator. This is a point that SOCOM boss Gen. Richard D. Clarke appears to have been making when he explained that armed overwatch is needed because in "many remote areas, intelligence, surveillance, reconnaissance and close air support assets are stretched thin and come at a high cost." 
So, having a low-cost, manned aircraft that can operate from rough ground with minimal infrastructure and support in-country – as opposed to being operated remotely by a joystick thousands of miles away – would seem to also bring definite advantages to SOCOM's missions. Besides this, the air crews would certainly gain a much greater level of understanding and familiarity with the mission, the forces, the terrain, etc. by being much closer to the boots on the ground.
The companies and aircraft that have been chosen are: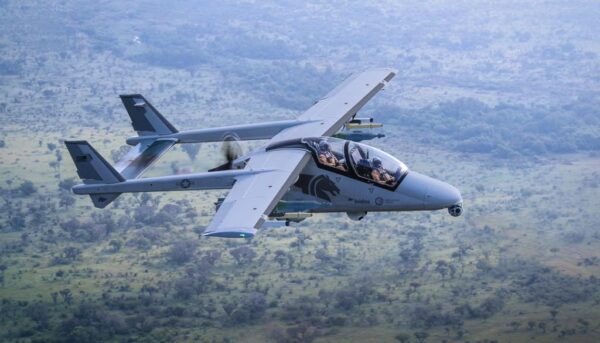 MAG Aerospace's MC-208 Guardian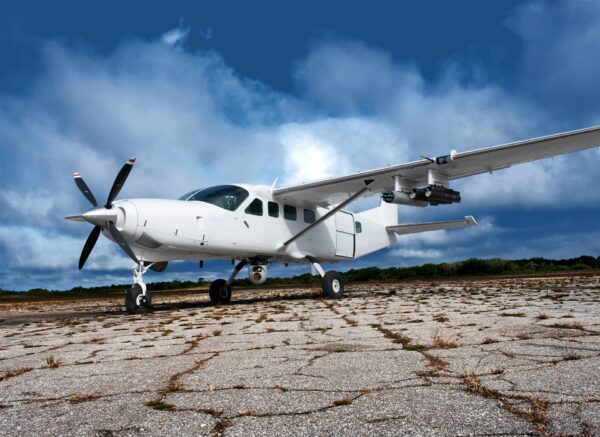 Textron Aviation Defense's AT-6E Wolverine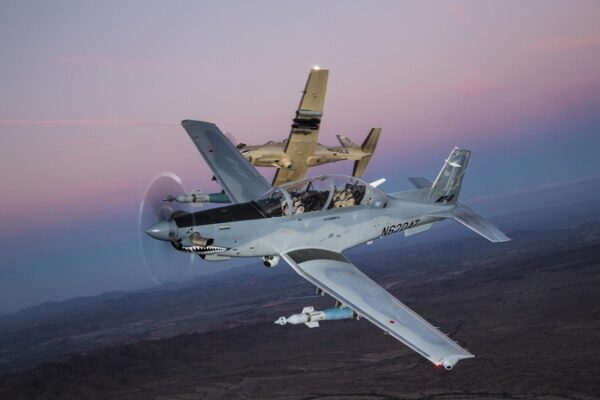 L-3 Communications Integrated Systems' AT-802U Sky Warden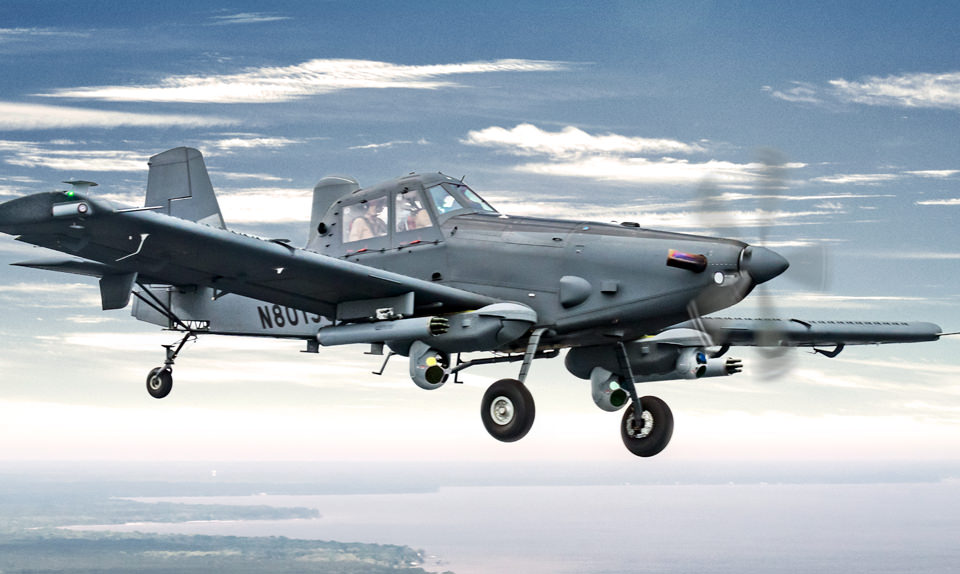 Sierra Nevada Corp.'s MC-145B Wily Coyote (C-145A pictured)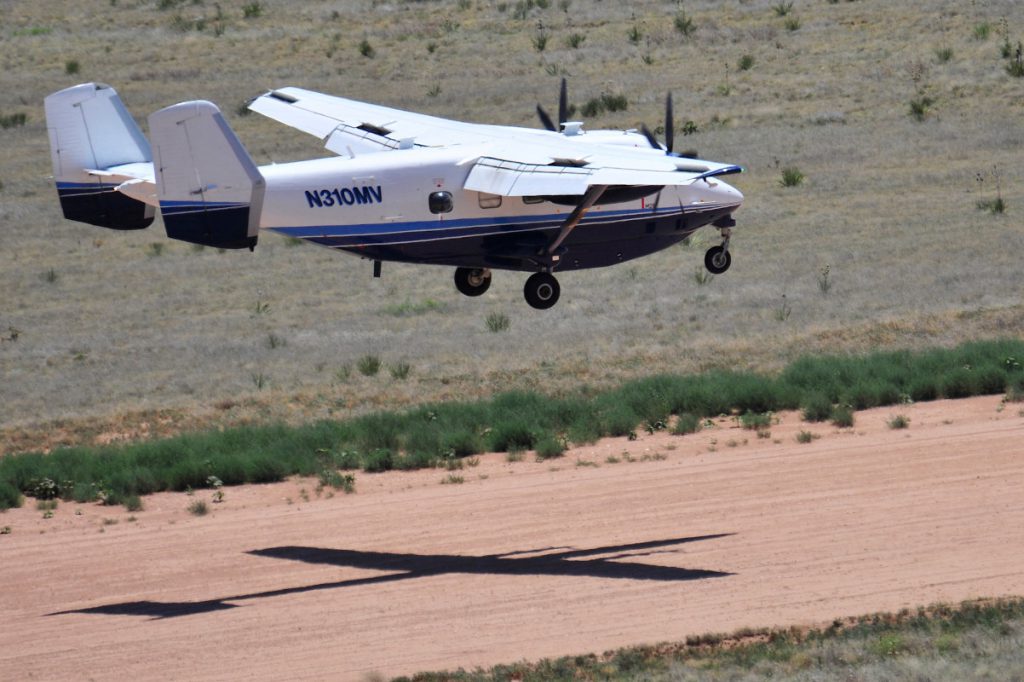 These aircraft offer quite an interesting mix of approaches to the challenge, and give SOCOM quite a wide range of platform options – each with its own unique set of characteristics, features and benefits:
the AT-802U is a based upon a rugged and widely-used agricultural aircraft
the AT-6E is an combat optimized version of the Beech Aircraft T-6 trainer already in service with the USAF and USN
the MC-208 is based upon the proven and popular Cessna Caravan
the Bronco II is a clean-sheet design specifically created expressly as a low-cost, easy-to-maintain platform for these types of missions and operational environments
the MC-145B is an adaptation of the C-145A cargo plane already in use with SOCOM (aka, PZL M-28 Skytruck)
On paper, the AT-802U and Bronco II appear to be best suited for the intended operational environment, as well as being able to quickly and easily swap between ISR and strike missions with minimal infrastructure. At any rate, it will be very interesting to see how this all plays out.