L3Harris Technologies and Air Tractor have teamed up to deliver the AT-802U Sky Warden™, an affordable, production-ready aircraft designed for airborne intelligence, surveillance and reconnaissance (ISR) and other missions in extreme combat environments.

The AT-802U Sky Warden is based on the rugged and capable Air Tractor AT-802, which features the largest payload capacity of any single engine turboprop aircraft. It hosts L3Harris' world-class family of communications, sensors and airborne ISR solutions. The platform is backed by the company's extensive turnkey ISR operation experience.
The multi-mission platform provides the operator agility and flexibility to identify, track and react to counter threats. It merges the capabilities of larger ISR and armed aircraft into one resilient package. It is also purposefully and ruggedly designed for takeoff and landing on unimproved airstrips – allowing the aircraft to be deployed and co-located with special mission operators.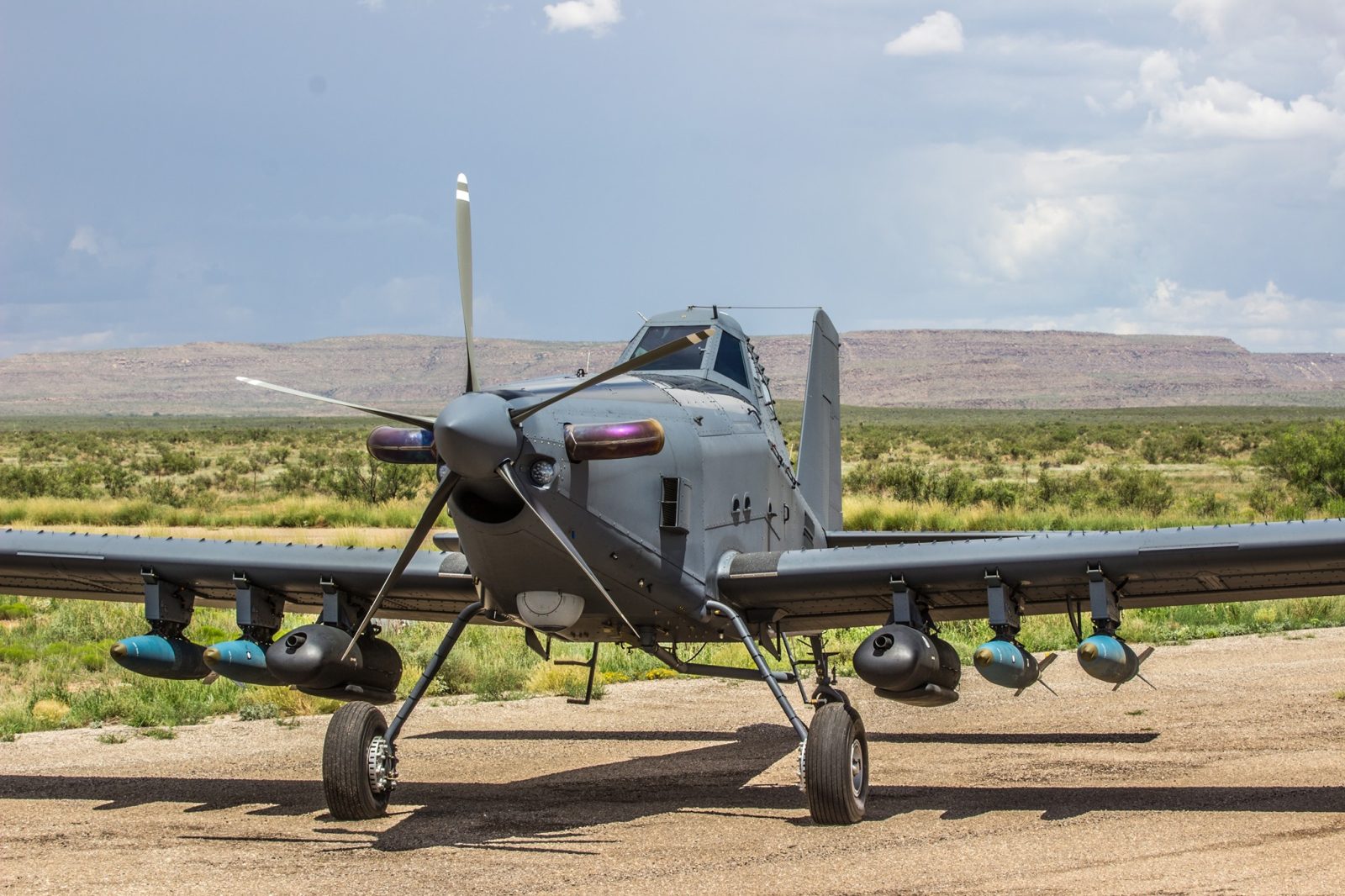 The Air Tractor AT-802 multi-mission aircraft draws upon a 50-year heritage of rugged, simple and reliable airplanes specifically designed to operate from rough fields with virtually no infrastructure. Air Tractor aircraft can be found working over fields and forests across the United States and around the globe — in Canada, Mexico, Central and South America, South Africa, Australia, New Zealand, China, Spain, Eastern Europe, Saudi Arabia and South Korea – supported by an international 24/7 logistics network.
The rugged design and worldwide support for Air Tractor planes dovetails rather nicely with the needs of special operations forces who very often perform their missions with a low-profile and a small logistical footprint. As Jim Hirsch, President, Air Tractor, Inc., himself put it: "Air Tractor aircraft were developed precisely to operate in austere environments with limited infrastructure. They offer unparalleled flexibility, essential ingredients for special mission operators."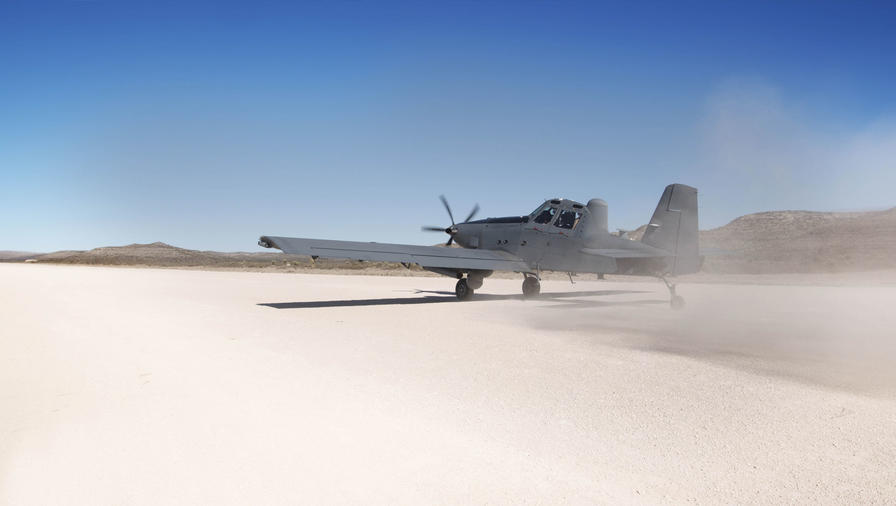 "Our mission systems, platforms, direct operators and sustainment teams have supported more than 1.3 million combat hours of special operations ISR and attack missions in the past 10 years," said Luke Savoie, President, Aviation Services, L3Harris. "Combining that experience with Air Tractor, one of the largest turboprop aircraft OEMs in the world, enables our team to design and provide a mature platform capable of operating anywhere in the world and provides the tools needed to support any mission."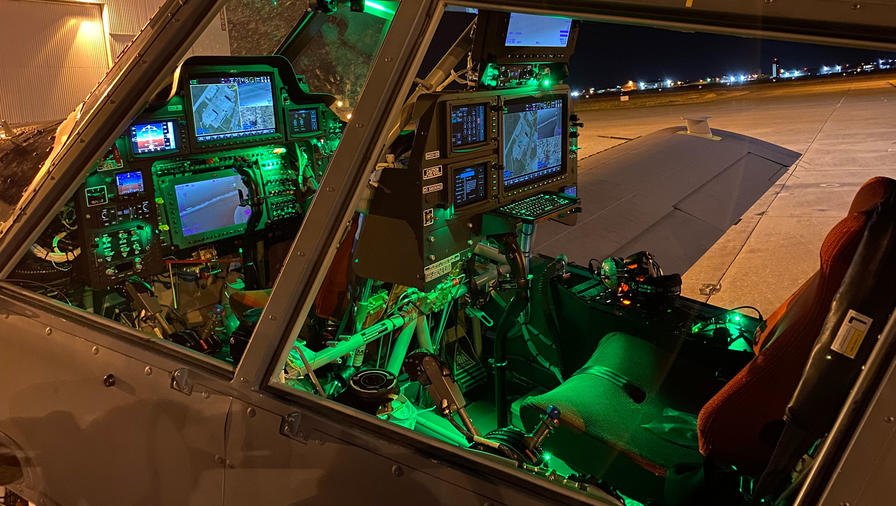 Sky Warden's name commemorates two best-in-class, multi-mission special operations combat platforms. It merges the deep history of the Vietnam era A-1E Sky Raider with the present-day U-28, which uses the callsign "Warden" during combat operations. Sky Warden combines their heritage and capabilities to collapse the stack, providing one aircraft capable of multiple mission roles.
The AT-802U provides distinct advantages in sustainment and operational readiness compared to other aerial platforms. The AT-802 is remarkably simple to maintain. The airframe was designed for easy field repair with basic mechanic's tools. It's made of readily available materials, and uses certified OEM parts that are available worldwide. Every part of the airplane is designed for heavy use in harsh operating environments. Compared to other aircraft, costs per flying hour for the AT-802U are measured in hundreds of dollars – not thousands, or tens of thousands. It does not need maintenance bays and teams of technicians to keep it flying.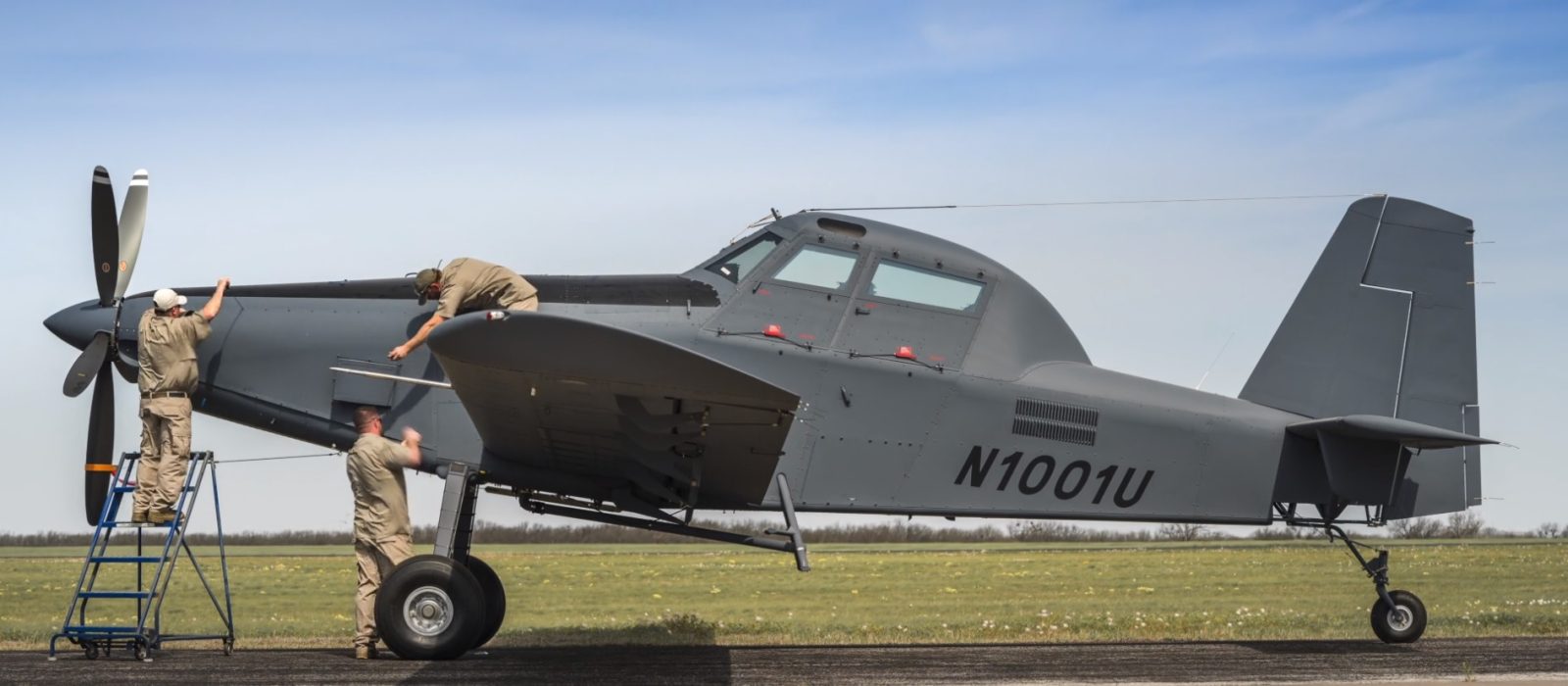 The AT-802U is the largest single-engine turboprop in the world, with a maximum gross weight of 16,000 pounds and an 8,000 pound (3.629 kg) payload capacity. Since it first flew in 1990 more than 770 AT-802 airframes have been produced in a variety of FAA certificated versions. It brings 8+ hours of endurance to a wide range of mission capabilities.
Learn more about the Sky Warden's legacy and how it brings modern technology to the ISR strike mission at 802u.com