UF PRO has announced the addition of a lighter weight, higher strength, greater comfort, and all-around better performing combat shirt to its acclaimed Striker X range of tactical clothing. The Striker X Combat Shirt—designed expressly to surpass the requirement of the most demanding military users.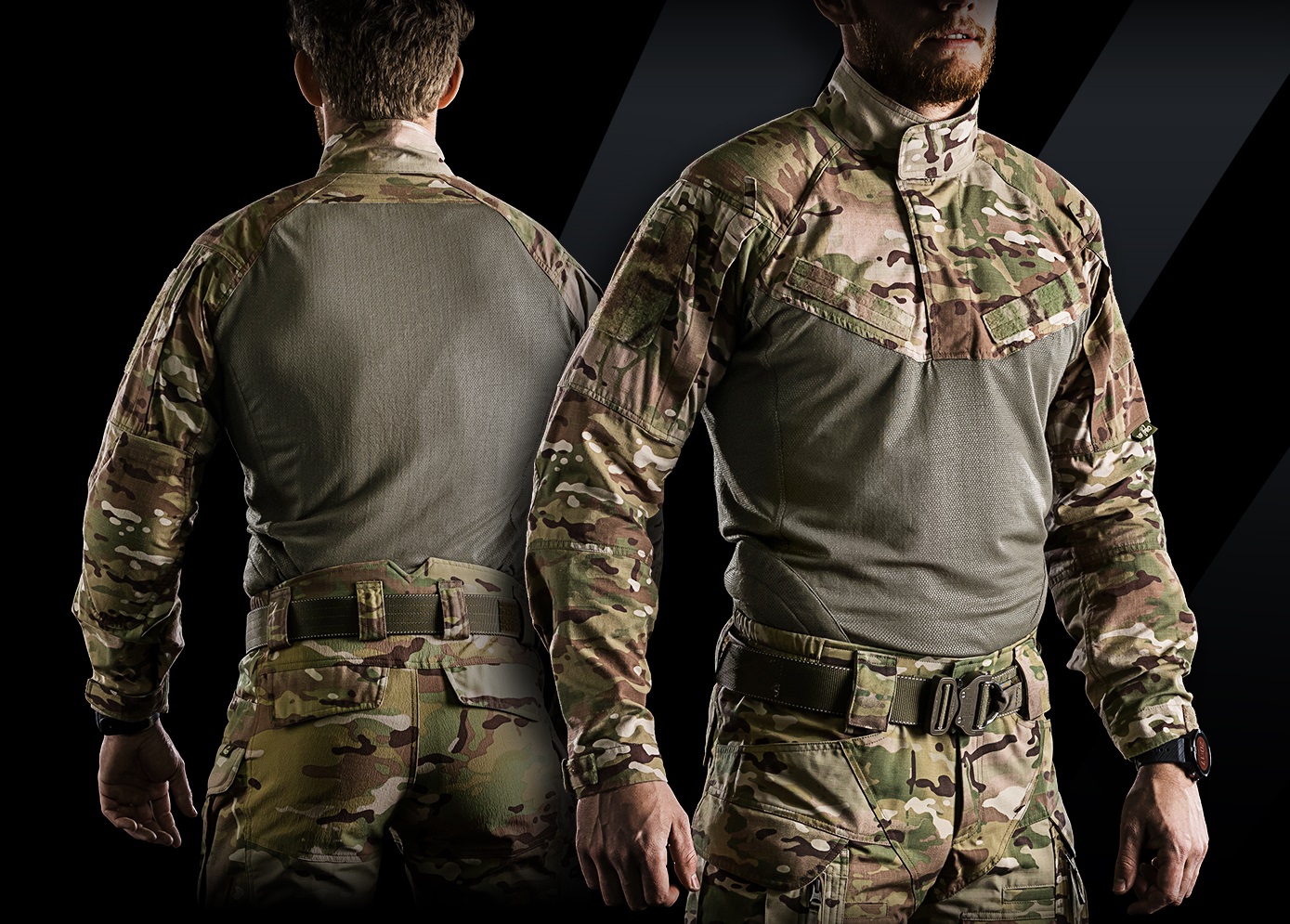 Billed as being "Tough-as-Nails Yet Ultra-Comfortable", the Striker X Combat Shirt is innovative on multiple levels – as we've come to expect from UF PRO. For starters, the garment makes use of two novel types of fabric. The upper torso and sleeves employ the new fast-drying NyCo Extreme MultiCam fabric, while the lower torso is made from 'Lizard/Skin' – a highly stretchable, moisture-wicking Lyocell-polyamide fabric overlaid with ceramic dots for extreme durability without sacrificing breathability.
"Together, this construction results in a no-melt/no-drip garment that is extremely comfortable, and incredibly rugged—able to withstand the kind of punishment that military operators routinely dish out," says Armin Wagner, UF PRO Head of Product Development.
The Striker X Combat Shirt also improves on the design of the Striker XT Gen.2 by adding air-permeable padding at the hip area to protect the wearer's pelvic crest against irritations, abrasions and bruises from hip and waist belt loads. Padding in this area will probably also aid in providing a more stable and secure positioning of loaded belts as well.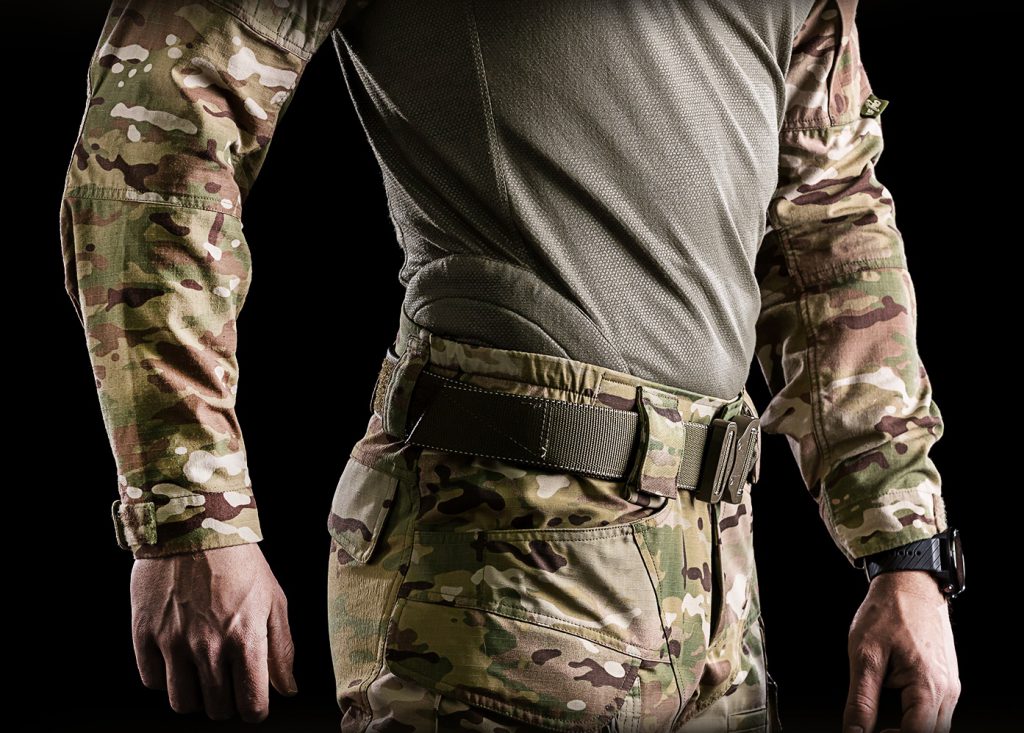 Another improvement is the Striker X Combat Shirt's three-level collar closure system. This allows wearers to choose how much of their neck to expose for comfort and ventilation vs. protection and camouflaging. And there is no zipper on the neck opening for even greater comfort.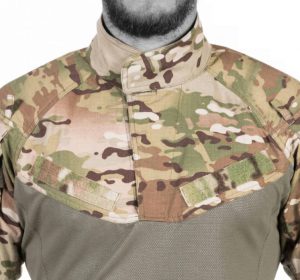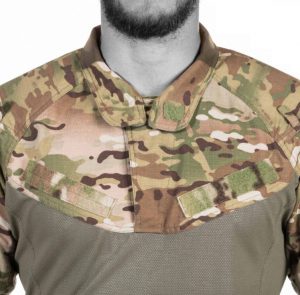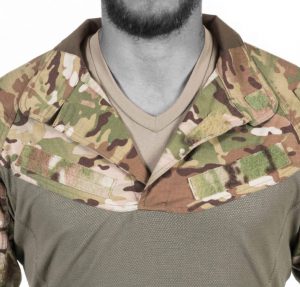 Ventilation is also provided by zippered mesh-lined vents in the triceps area of the sleeves. Opening these up allows air flow that helps cool the operators core temperature during periods of physical exertion and/or high temperatures.
The Striker X Combat Shirt also features anatomically-shaped pockets on the elbows that take UF PRO's Flex-Elbow Pads, and pouches on the inside of the shoulders for UF PRO's tried-and-tested Air Pac inserts.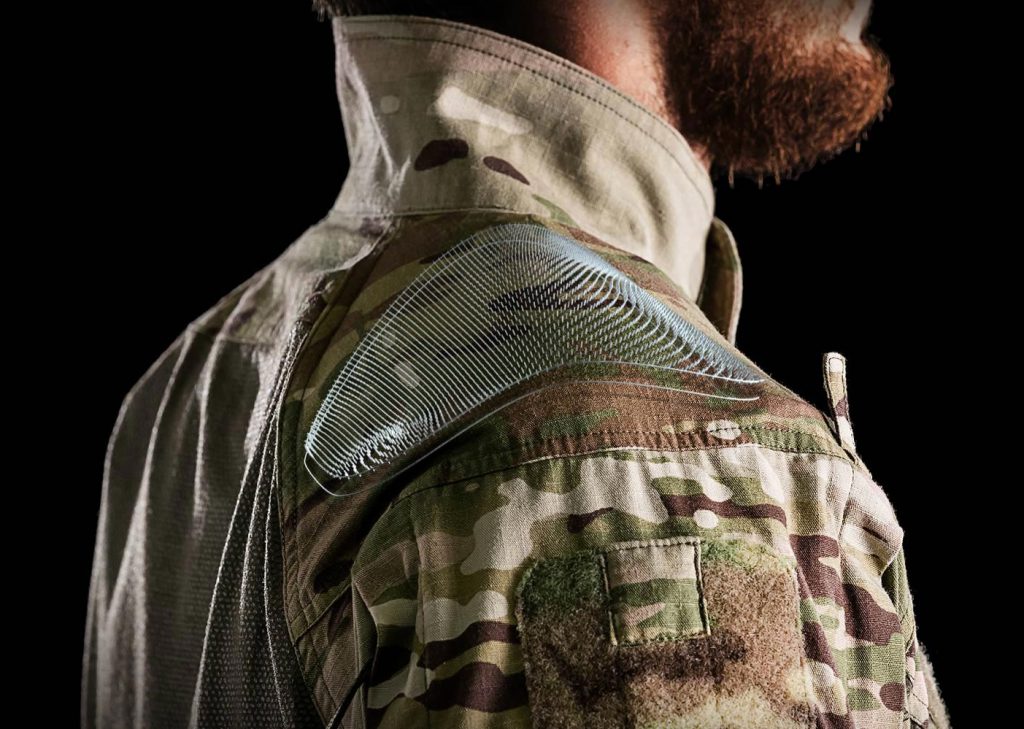 UF PRO plans to make the Striker X Combat Shirt available in MultiCam; Brown Grey; Flecktarn; and Steel Grey.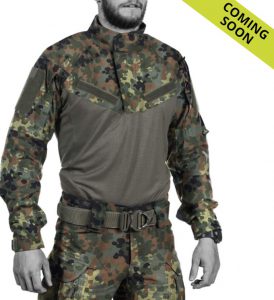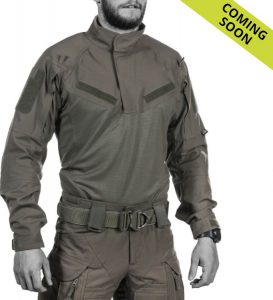 For further details visit: UFPRO.com