B&T USA today announced that the new STATION SIX pistol is coming to the U.S. and is available for order through B&T dealers for delivery end of Q1.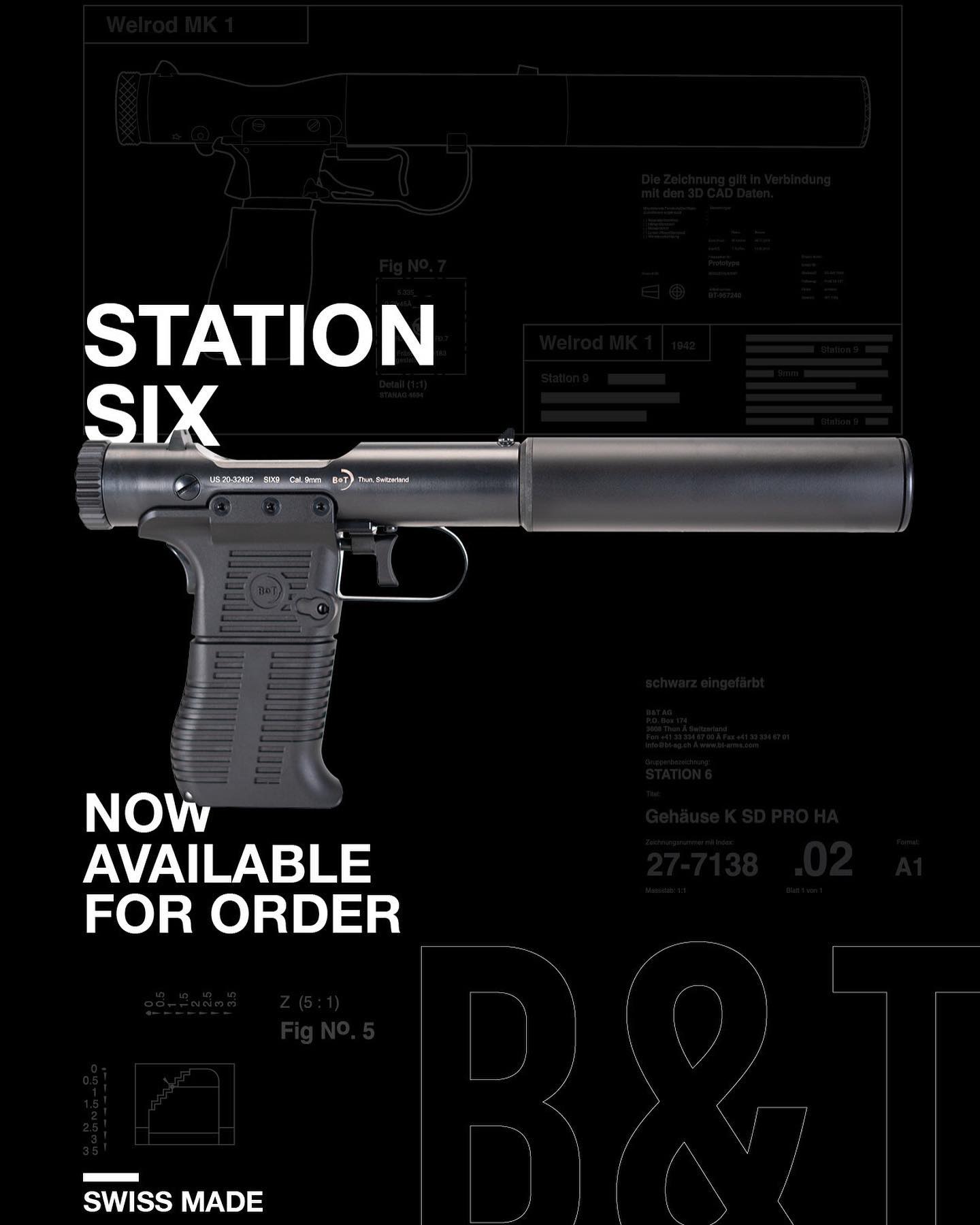 Tracing its roots back to the World War II-era Welrod silenced pistol developed at the famous Special Operations Executive Station IX ("Churchill's Toy Shop"), the all-new Station SIX (Silenced Project caliber 9) is a further development of the B&T VP9 integrally suppressed pistol. The Station SIX features a new grip and updated magazine, simple utilitarian ergonomics, a whisper-quiet sound signature, and a unique rotating bolt operation.
The STATION SIX is available in 9mm Parabellum and .45 Auto.