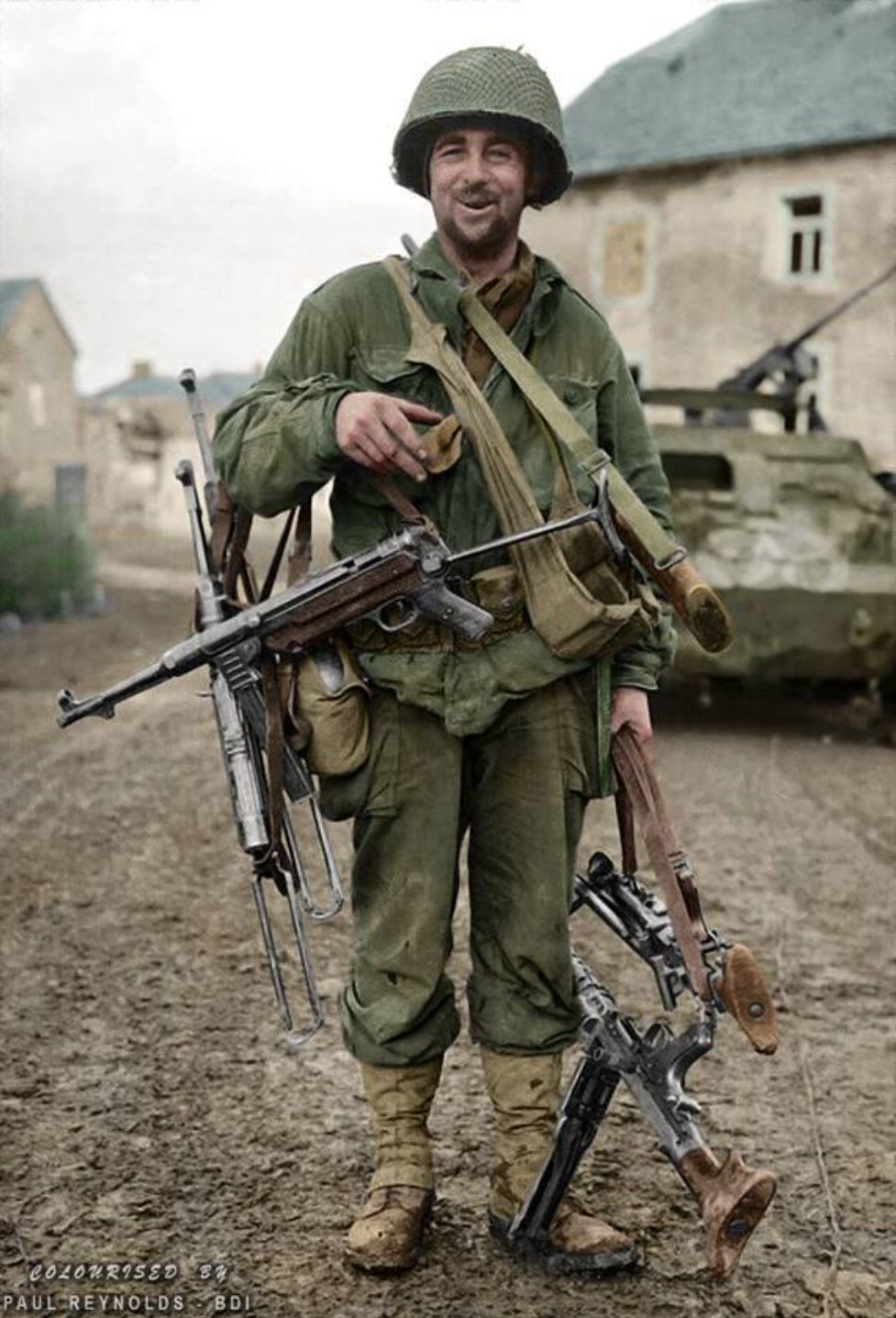 This photo was on the cover of 'YANK' Magazine, Continental Edition of January 14, 1945, entitled "PRESENT ARMS". It featured Pfc. Robert Leigh and his collection of enemy weapons (MP.38 and MP.40's, an MG.34 and an MG42) taken by the 83rd Infantry Division. The picture was taken in Gurzenich (Düren), Germany, probably just after the 1st and 2nd Battalion of the 329th Infantry Regiment had taken Gurzenich during the bloody battle of the Hürtgen Forest.
Private First Class Robert E. Leigh, from Washington DC, was born on September 15, 1919. He had a Grammar school education and his occupation was listed as "Plumbers, gas fitters and steam fitters". He enlisted in the service on May 22, 1941 in Richmond, Virginia. In the European Theatre of Operation (ETO), he was a Rifleman, Private First Class in the 83rd Infantry Division, 329st. Infantry Regiment, 1st Battalion, B Company, where he was assigned on July 24, 1944, while the Company was in the vicinity of Sainteny, Normandy, France.
Robert E. Leigh died at age 76, on January 26, 1996.
—–
(Colourised by Paul Reynolds.
https://www.facebook.com/PhotoColourisation
Historic Military Photo Colourisations)