In honor of National Airborne Day yesterday, and to give credit where it's due to these other pioneers and unsung heroes…
The 555th Parachute Infantry Battalion was nicknamed "Triple Nickles" because of its numerical designation and because 17 of its original 24 "colored test platoon" were from the 92nd Infantry ("Buffalo Soldiers") Division of the U.S. Army.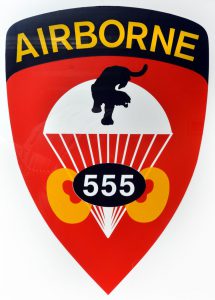 During the winter of 1943-1944, the first black paratroopers in army history began training at Fort Benning, Georgia. After several months, the segregated unit was moved to Camp Mackall, North Carolina, where it was reorganized and redesignated as Company A of the newly activated 555th Parachute Infantry Battalion. Unlike other African American infantry units which were led by white officers, the 555th was entirely black since six black officers also completed jump training.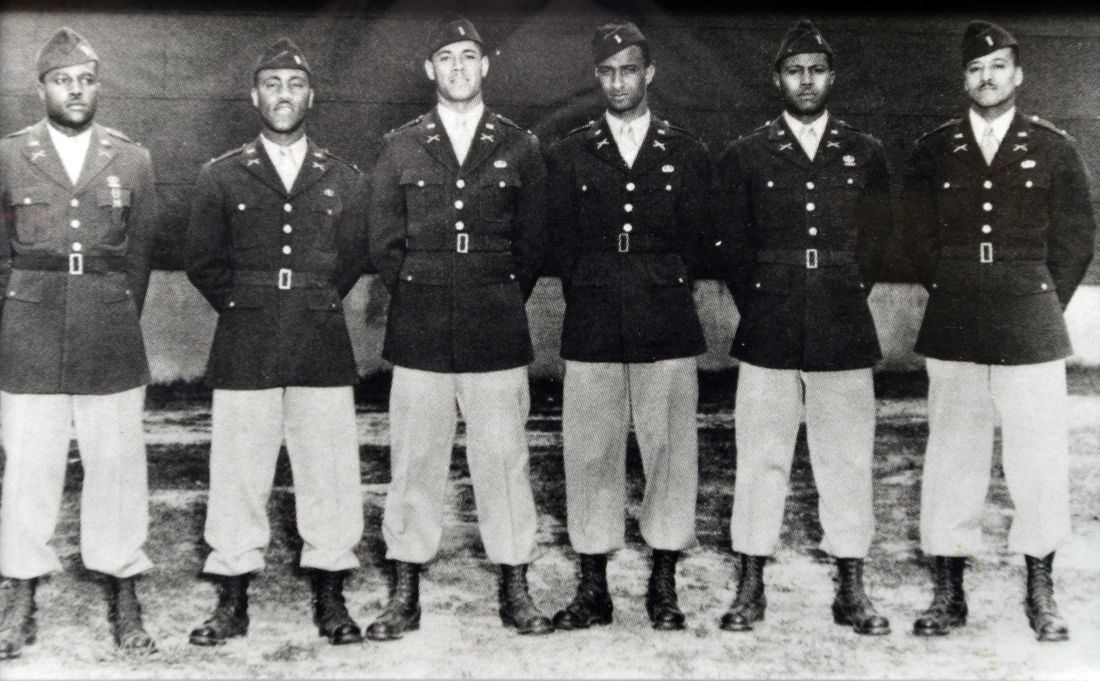 By late 1944, the first platoon of Triple Nickles was fully trained, combat-ready, and alerted for European duty. The men were anxious to fight Hitler's Nazis in Europe or the Japanese in the Pacific. Instead, changing war conditions kept the paratroopers home and away from the war they had been trained to fight.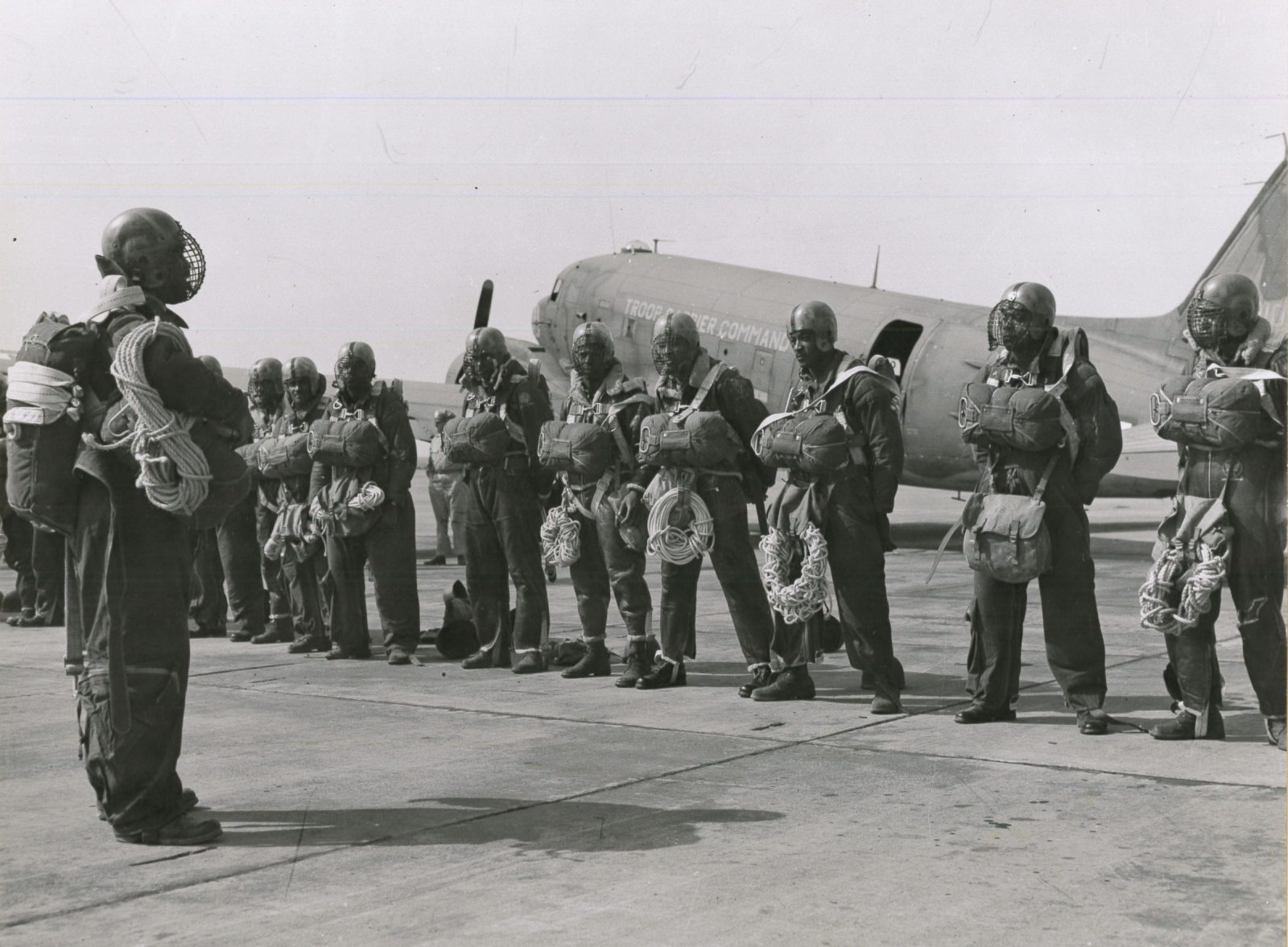 In early 1945, the Triple Nickles had received secret orders from the War Department called "Operation Firefly." They were sent to Pendleton, Oregon, assigned to the 9th Services Command, and trained by the Forest Service to become history's first military smokejumpers. They were specifically designated to respond to Japanese balloon bombs.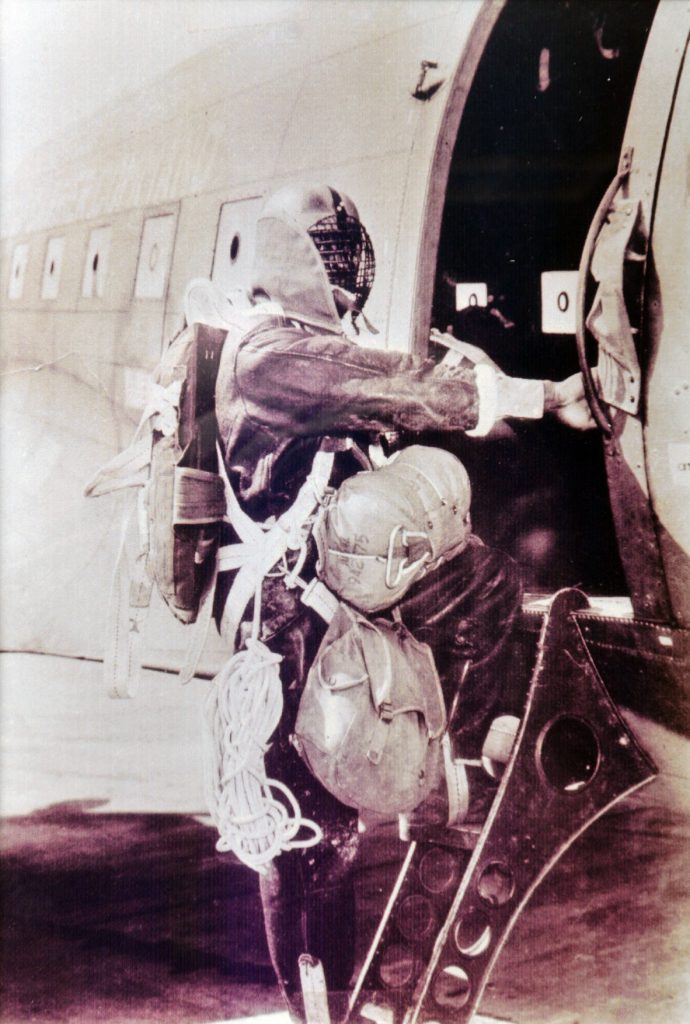 During that year's fire season, the Triple Nickles made more than 1,200 individual jumps and helped control at least 28 major fires although none were believed to have been caused by the Japanese.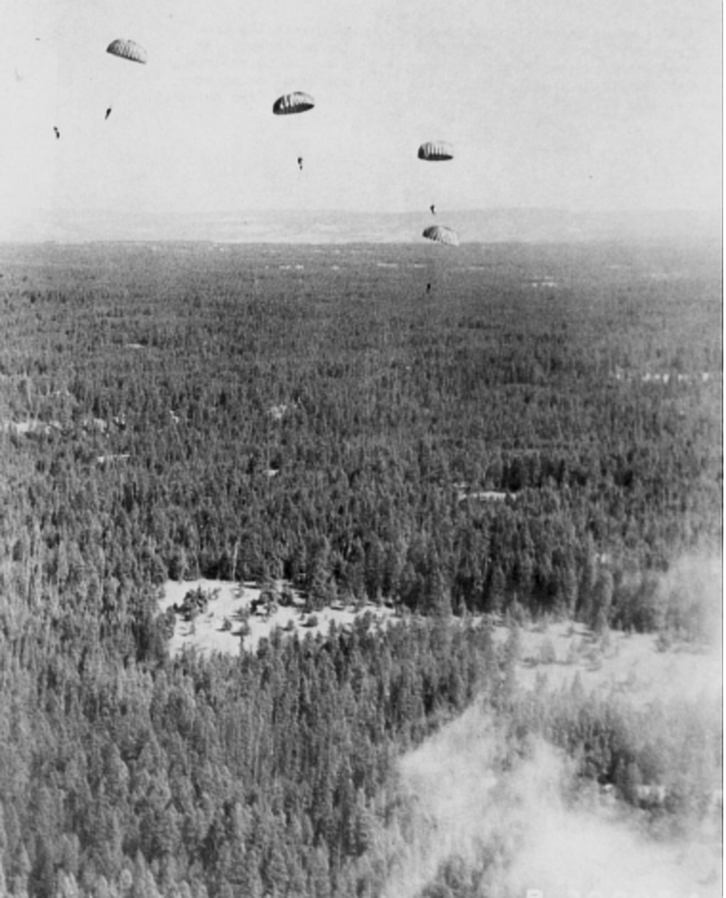 In December 1947, the Triple Nickles were deactivated and their personnel were assigned to other Army units.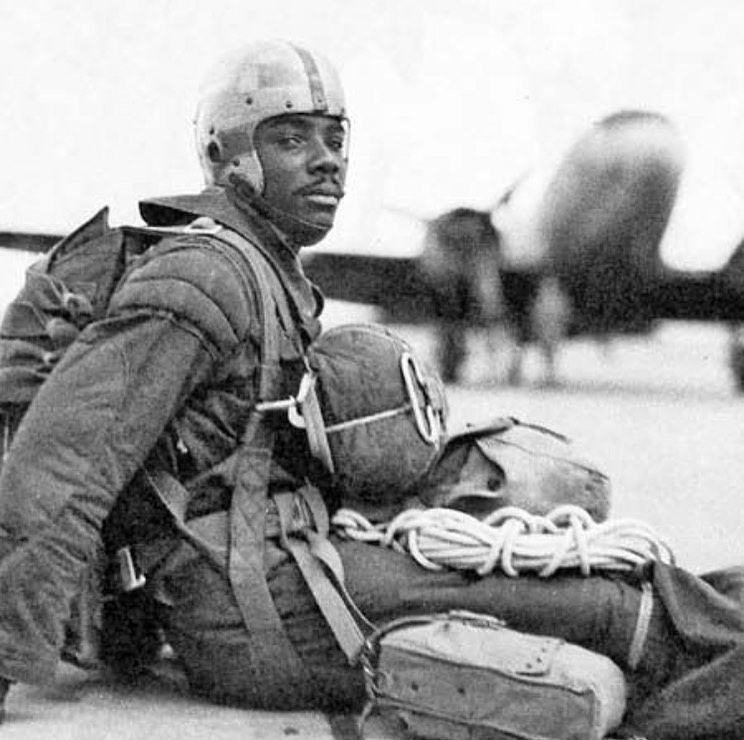 *********
Credit to Cool History Stuff  for original article, additional photos credit to The East Oregonian newspaper, hat tip to the Missoula Smokejumpers Visitor Center.