UF PRO to Begin Accepting Toilet Paper in Place of Currency; Customers Can Soon Pay for Purchases in Rolls or Sheets
Cutting-edge maker of tactical clothing UF PRO today announced that it will soon allow customers the option of paying for their purchases in toilet paper!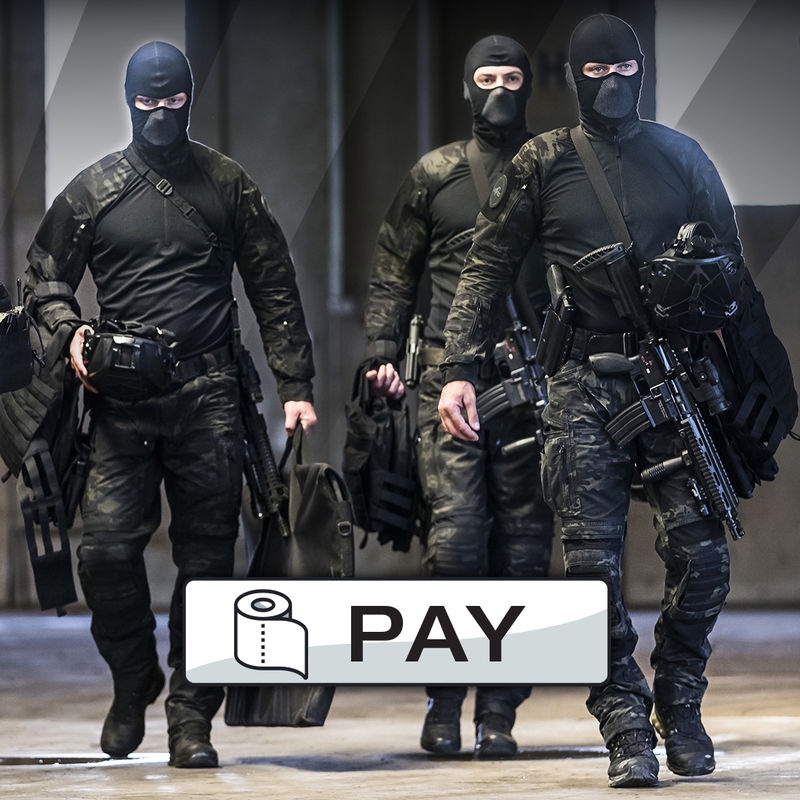 "Toilet Paper Pay represents the next generation of e-commerce transactioning," UF PRO executives said.
The company said customers can pay using either toilet paper in roll form or in individual sheets. The only stipulations are the toilet paper must be 2-ply or 3-ply and must not have been previously used.
UF PRO said it has been spending the past several weeks recalibrating its online store shopping cart and checkout systems to accommodate this new method of payment.
"We're configuring our online store's front end and also its back end to fully support Toilet Paper Pay," company officials said. "Customers will find it exceptionally easy to use."
Basically, shoppers will make their selections of UF PRO's top-rated combat pants, shirts, jackets, and other items of tactical gear just as before, executives explained. The difference will be that, during checkout, customers can opt to pay in either conventional currency or Toilet Paper Pay. Customers also will be able with one click to see prices listed in traditional currencies or in toilet paper, adjusted to reflect applicable exchange rates and tariffs or doodies—er, duties.
UF PRO executives could not give a firm date by which they expect to have the new toilet-paper pay system up and ready to go live. However, they assured that the debut will be "soon."
Meanwhile, the company invited interested shoppers to subscribe for early notification of when this innovative payment method option will officially plop down.
"We're confident it will make quite a splash," officials said.
Visit www.ufpro.com to stay updated about the Toilet Paper Pay system's debut and other UF PRO news.