Attention Patch whores! Do you find it hard to decide which patch to wear, does it change from day-to-day? Do you wish you could show off your collection when you go out?
The Helikon-Tex Velcro Tactical T-Shirt, made of 100% soft velcro fabric, is the answer to your needs!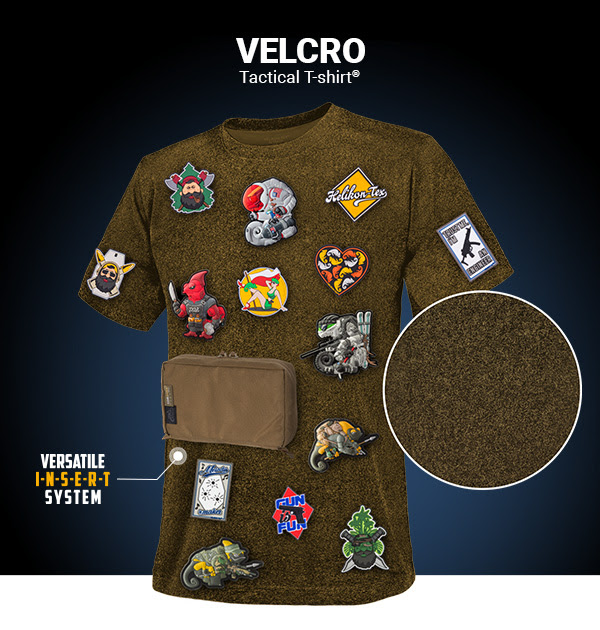 Check out the full description and all features of the Velcro Tactical T-Shirt here.