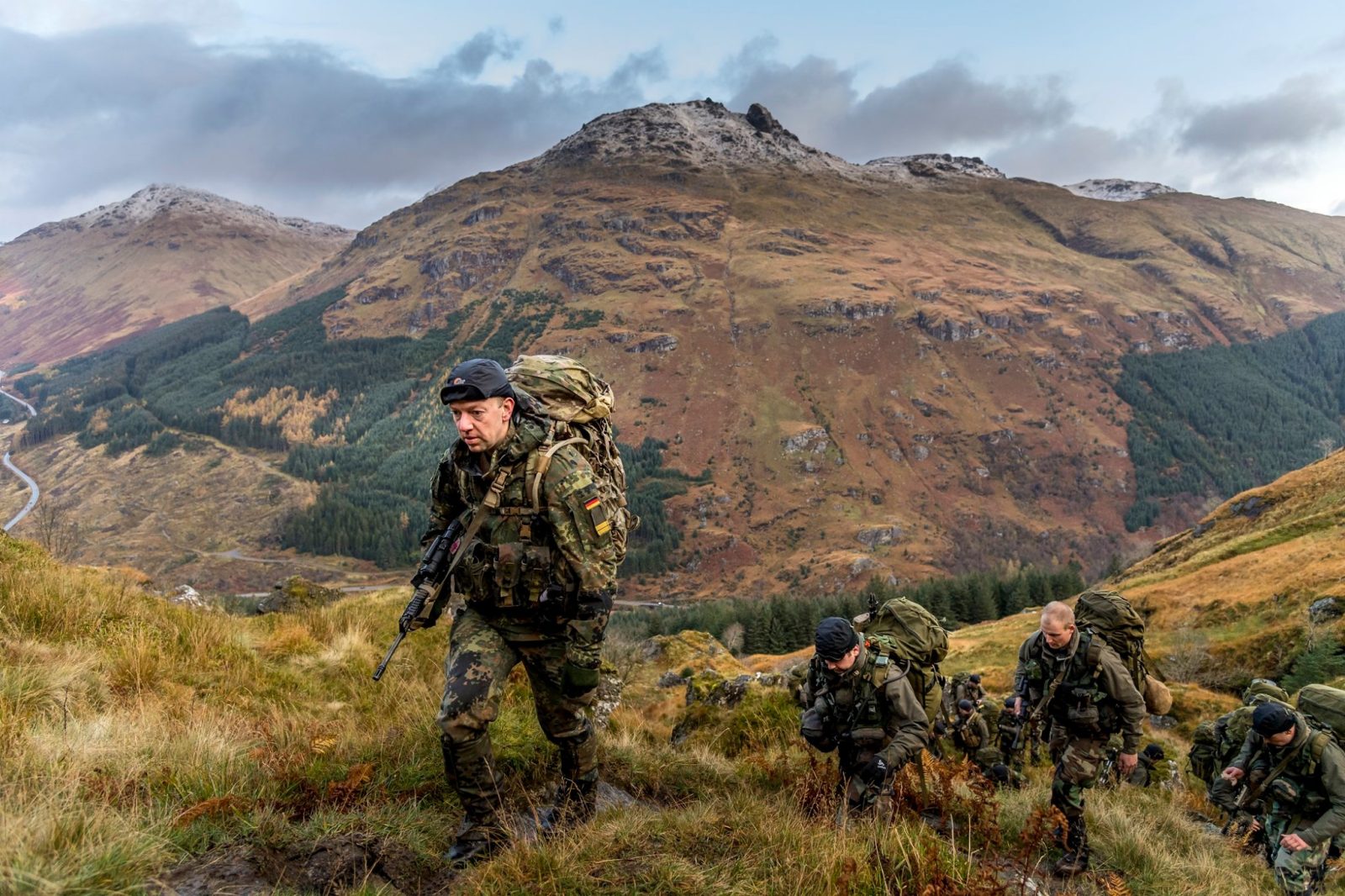 An officer of the German 'Seebataillon' (the Naval Infantry of the Bundesmarine) undergoing mountain training in Scotland with the Netherlands Marines (Korps Mariniers) in 2019.
The German Seebataillon (Naval Force Protection Battalion) was created in 2014 and consists of eight companies: two on-board operations companies, one coastal operation, mine diving, reconnaissance and support company together cover a diverse spectrum of military capabilities. Two training companies train the recruits for their later tasks. There is also the battalion's staff to lead these companies.
The battalion protects ships and boats, bases and naval bases at home and abroad, on the high seas or on the coast. The association's other capabilities range from ship inspections, ordnance disposal and evacuations to protecting merchant ships and ports from terrorist threats and multinational amphibious operations.
In 2016, the Seebataillon was integrated with the Dutch Korps Mariniers to form a binational amphibious operations group.
Photo credit: Korps Mariniers, Netherlands Ministry of Defence, 2019