By Steven Fouchard, Public Affairs, Canadian Army – from the Canadian Army Facebook page.
This is the second in a series of four articles tracing the origins and development of CADPAT – from Canada's initial recognition of disruptive camouflage as the way forward, to field trials assisted by our allies and, finally, to its emergence on the world stage, where it was recognized as highly effective and would be widely imitated.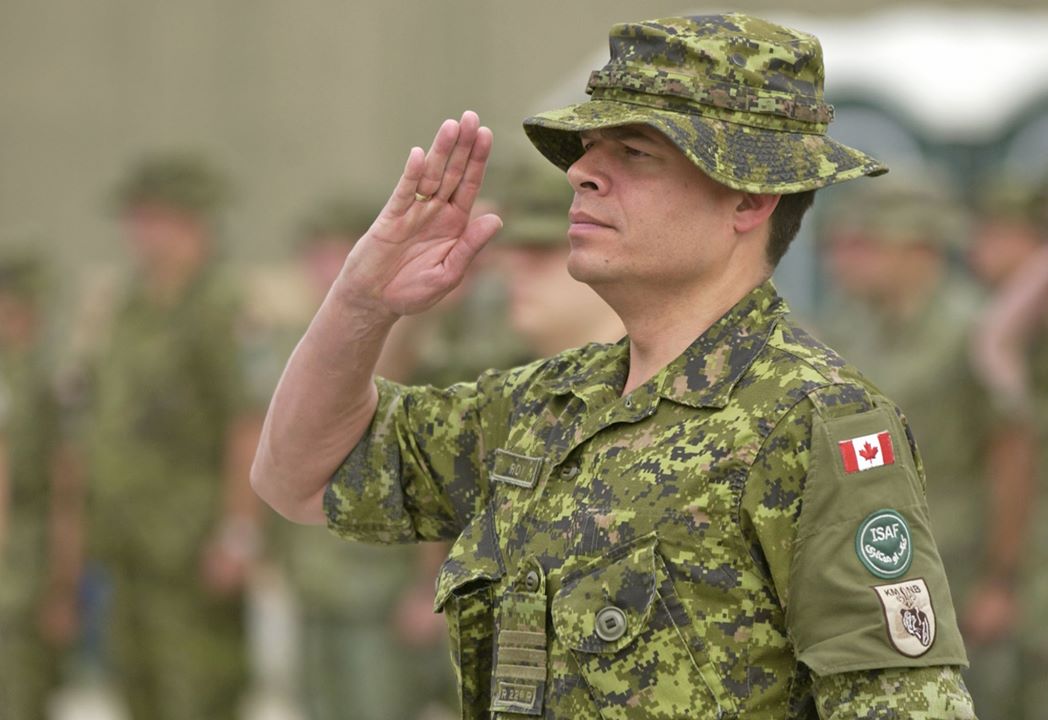 Moving on from Olive Green
The road to CADPAT began modestly in 1988 with an initiative to introduce new helmet covers rather than the entire uniform. Major (Retired) Doug Palmer was then part of the Canadian Army (CA)'s Directorate of Land Requirements (DLR), which leads Army procurement.
The CA at the time was wearing a monochromatic, olive green uniform, known as OG 107, which was becoming obsolete in the face of emerging detection technology.
"There were a lot more detection devices coming onto the battlefield in greater numbers," Maj (Retd) Palmer explained. "Detection devices of many different kinds, including infrared."
Disruptive patterns were the solution but Canada, though it would later become a world leader in them, was somewhat behind.
"We were virtually the only NATO country that wasn't in a disruptive pattern," he added.
With these developments in mind the project team undertook an extensive study of natural backgrounds across Canada between 1988 and 1994. As luck would have it, Maj (Retd) Palmer noted, "The applicability of a pattern that was primarily focused in Canada also had a number of applications around the world" – particularly Northwest Europe.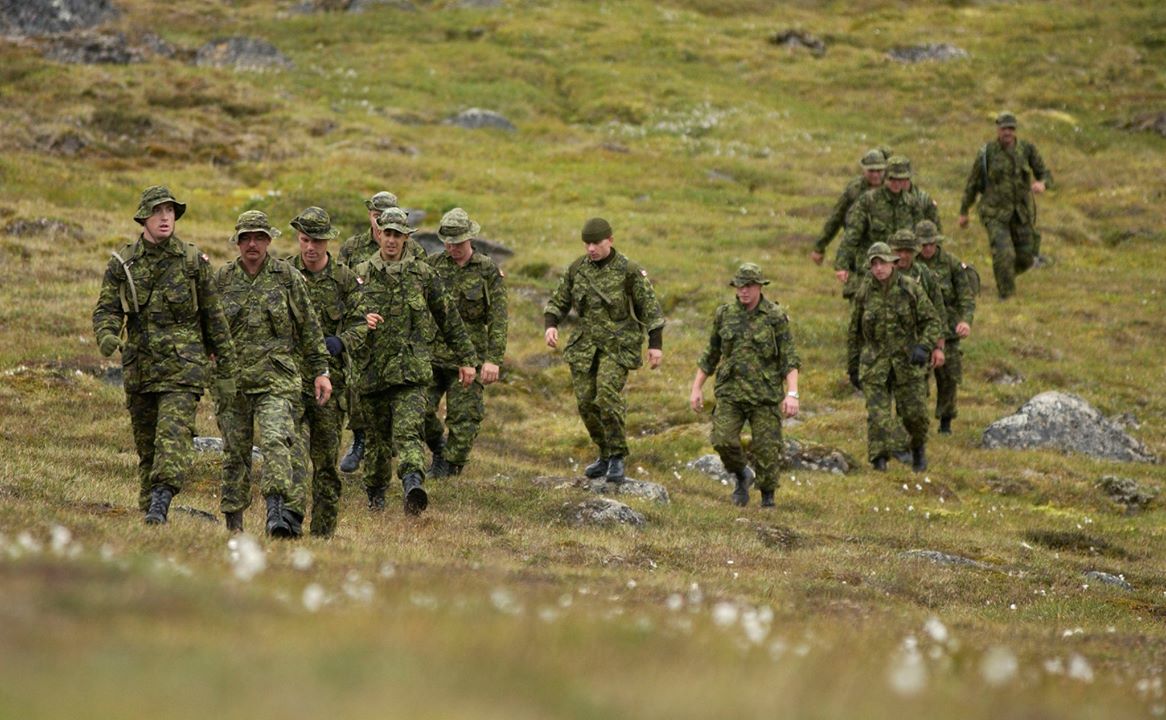 Maj (Retd) Palmer gives much of the credit to Master Gunner Chief Warrant Officer (Retired) Bob Balma, then a desk officer in the CA's Directorate of Soldier System Programme Management for Camouflage and Concealment. CWO (Retd) Balma used his contacts within the CA, NATO community, and defence contractors to move the idea forward.
The starting point was a disruptive pattern developed by Danish defence contractor DADCON.
"DADCON had the technology initially to compute the pattern but after that in Canada we developed our own means of doing it," said Mr. Dumas. "We changed it a lot. It's not the same. We have our own software, we have our own way of doing it here."
The CADPAT helmet cover, said Maj (Retd) Palmer, was embraced quickly by soldiers, who subjected it to a less scientific, but no less important, test.
"They got the new helmet, they went out into the field and they put a couple of them on the ground and walked away. They walked maybe a hundred, 200 metres away and said, 'Where's my helmet?' And they couldn't find the helmet. That was the soldier test and the soldiers said, 'Based on that, it's a great helmet cover camouflage. I'll wear it.'"
By the time Canadians were wearing a full CADPAT uniform in the late 1990s, trials and testing had clearly demonstrated its superiority over OG 107. The probability of detection was reduced by 45 per cent and an enemy now had to be 35 per cent closer in order to spot the wearer.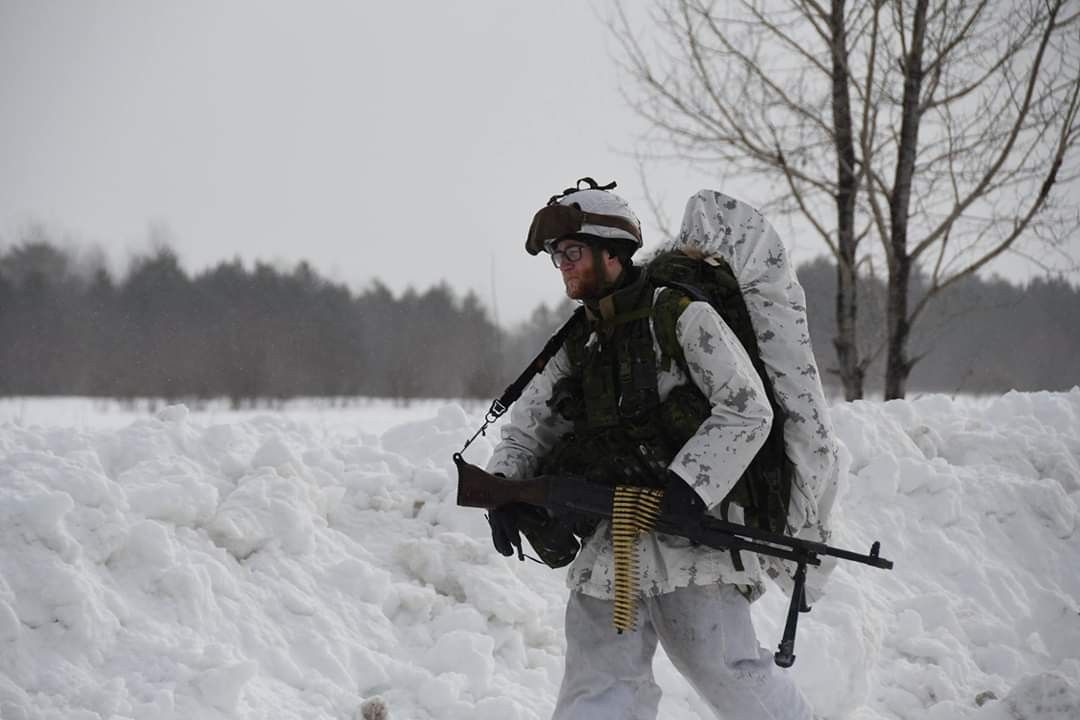 Collaborative study
The project team turned to allies for help in further studies. British forces tested it against other patterns during an exercise in Brunei and came to an unexpected conclusion.
"The Brits came back and said, 'Far and away, your pattern works best in the jungle,'" said Maj (Retd) Palmer. "And primarily that's because of the four-colour distribution, which includes black."
In the next chapter, CADPAT disrupts the Canadian textile industry and an allied nation takes notice…