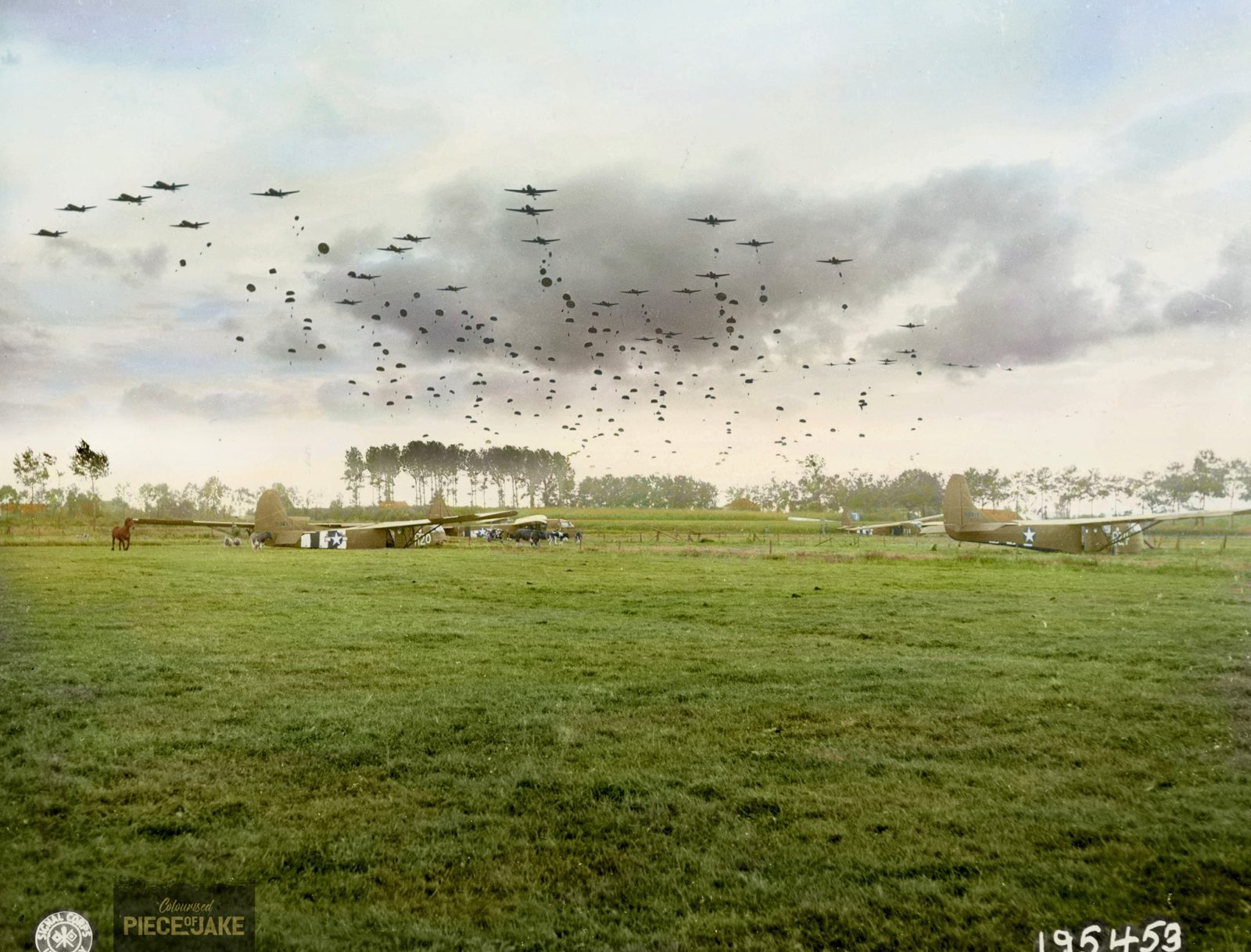 A serial of Douglas C-47 Skytrains of the 315th Troop Carrier Group, dropping 41 sticks of the 1st Polish Airborne Brigade into DZ "O" near Grave, southwest of Nijmegen in Holland, on September 23, 1944, D+6 of Operation Market Garden.
On September 23, 42 aircraft of the 315th finally got off the ground from Spanhoe with 560 more paratroopers of the 1st Polish Brigade, and dropped on DZ "O". By then, however, Operation Market Garden had stalled and although a tactical gain was not to be made, the Brigade did manage to send some of their numbers across the river to reinforce the British paratroopers trapped in Oosterbeek, and secure a corridor for their eventual evacuation. Polish Brigade casualties were for the operation were a devastating 25 percent.
This photo was taken by an official US Army Combat Photographer on-scene during the drop.
Grave, The Netherlands area – "Dropping Polish paratroopers amidst U.S. WACO gliders already landed. (From the Liberation Museum 1944 Guide, Groesbeek, The Netherlands) Colour: Colourised PIECE of JAKE