The Impact 24 EDC backpack from Grey Ghost Gear hails from a company that mostly makes kick-ass tactical gear, but this pack caught our eye because of its low-profile appearance, as well as its potential value to photographers and/or aerial drone operators.
The pack is designed with numerous load carriage and organizational subtleties, including a roomy bottom compartment and structured side-walls for protection and load stabilization. The pack is constructed of ripstop nylon and 500-D Cordura to keep it lightweight and well balanced.
GGG's Senior Product Designer crafted the bag when he was commuting via bike every day. Describing what inspired him, he says;
"I needed a more vertical backpack with a specific pocket configuration that I had not seen yet in any of our existing bags. I kept experimenting with tiered exterior pockets for all the essentials I needed in an average 24-hour period like my phone, wallet & keys, etc., along with space for bike tools, patch kit and an extra tube in case of a flat. 
Most importantly, I wanted to truncate the main compartment in favor of a third exterior pocket at the bottom with maximum depth. Originally intended to house premade meals, this bottom pocket is spacious enough for cameras, small drones and other sensitive items that would otherwise get crushed if tossed into the main compartment with other items."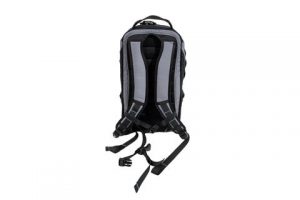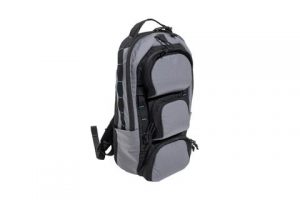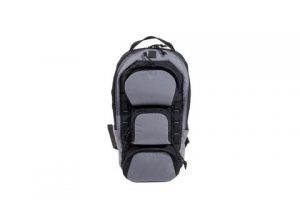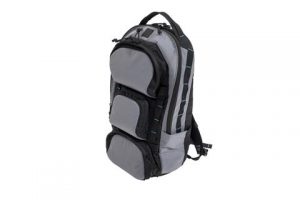 The exterior of the Impact 24 has four strings of daisy chain loops that line the left and right sides and parallel the front pockets – in case you need to clip or lash extra gear to your pack using carabiners, webbing straps or cordage, such as solar power chargers or a wet coat, poncho or tarp. The back has thick mesh-lined padding to ensure comfortable all-day use by allowing ample airflow to the back as well as the underside of the adjustable shoulder straps.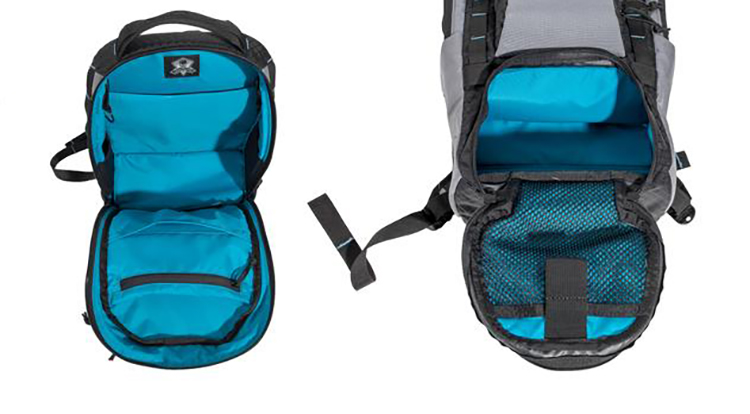 Internally, there is plenty of room for a drone, camera, miscellaneous equipment, and/or spare clothes. There are also loads of organizational subtleties that push all the right buttons too: there's a laptop sleeve with an adjustable buckle, and on both sides there are long zippered pockets for charging cords, snacks, or small tools. There is also a front wall with a zippered mesh pocket, giving you even more room for small everyday items.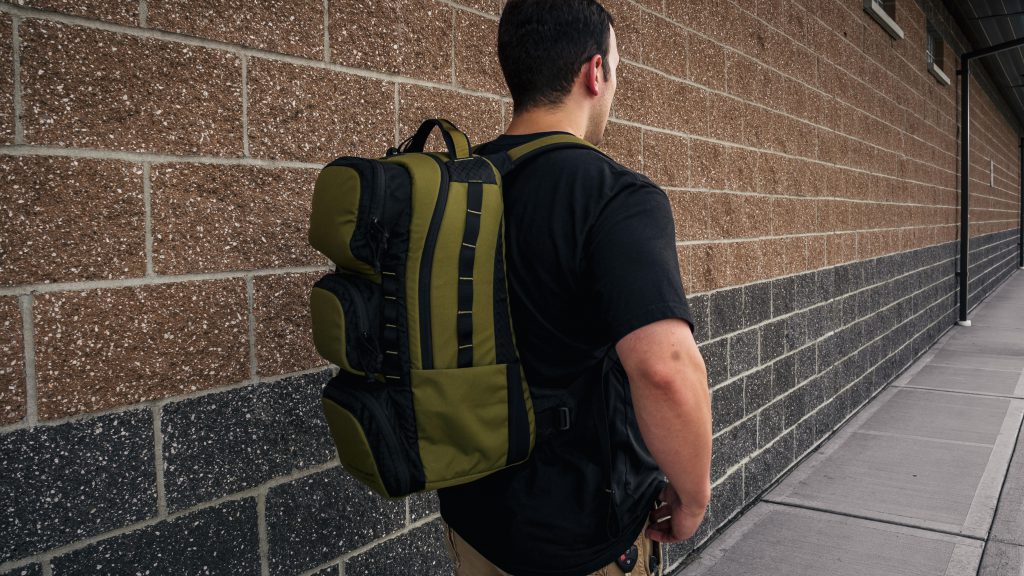 And speaking of photographers / drone operators, Manuel Gutierrez, GG's main soulstealer, says that the Impact 24 makes working on remote locations much easier and hassle-free; "Being able to stow a small drone (like a Mavic Pro) in the bottom pocket, so that larger and heavier camera equipment can go into the main compartment – along with dedicated pockets for all the batteries, memory cards, power cords, docks, and lenses – means not having to lug multiple bags out into the field."
Specifications:
• Upper Interior: 12.5" H x 10" W x 7" D
• Tablet Sleeve: 12" x 10" W
• Lower Interior: 7" H X 10" W X 7" D
• Upper Exterior: 6" HX 8.5" W X 2" D
• Middle Exterior: 5" H X 5.5" W X 2" D
• Total Volume: 23.7 liters
Connect with Grey Ghost Gear on Instagram, @greyghostgear, in the tactical gear buyers club as "House Ghostgrey", on Facebook GreyGhostGearGGG (and by joining the Grey Ghost Mafia), and on YouTube.