Astronauts from three different countries blasted off from the Baikonur Cosmodrome in Kazakhstan on Saturday July 20, 2019 – the 50th Anniversary of Apollo 11 – heading for the International Space Station. On board were Colonel Andrew Morgan of the U.S. Army, Russian Air Force Colonel (retired) Alexander Skvortsov of Roscosmos and Italian Air Force Colonel Luca Parmitano of the European Space Agency.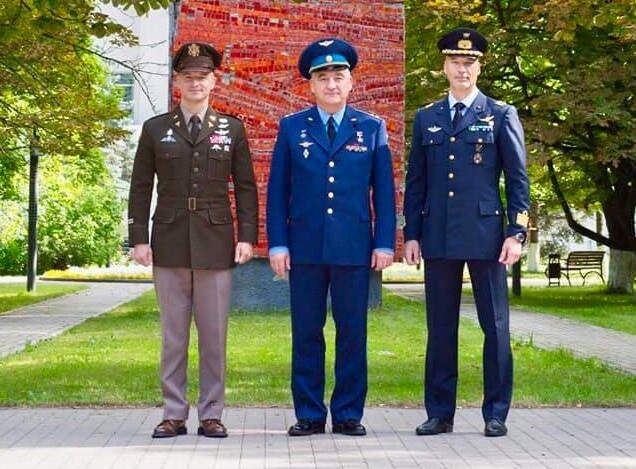 Col. Morgan was photographed numerous times wearing his new Army Green Service Uniform prior to the launch. The AGSU reproduces a lot of the style and features of the 1940-pattern Officers Dress Uniform – the famous "Pinks and Greens". The AGSU jacket is made from a 55-percent polyester / 45-percent wool fabric known as "Elastique", and the pants are made from a 55-percent polyester / 45-percent wool fabric known as "Gabardine". Elastique is a double-weave fabric that is durable, holds creases well, resist wrinkles, and was also used for the original 1940-pattern Officers' uniform. Gabardine fabric was invented by Thomas Burberry (founder of the famous British clothing brand Burberry) and has a long history of use for military uniforms.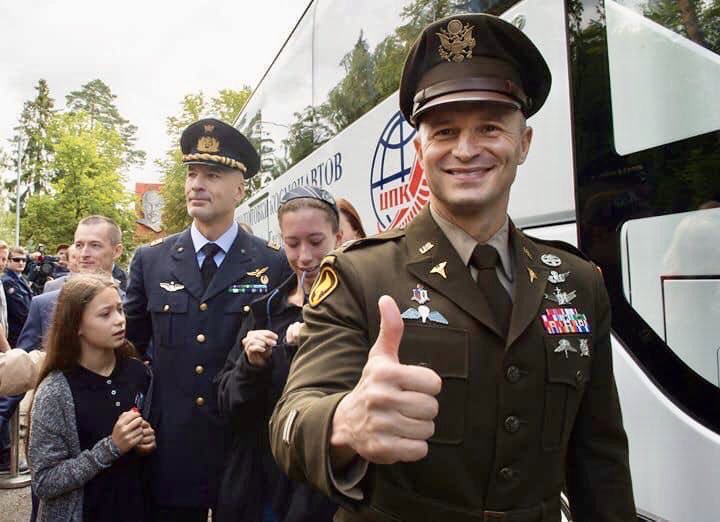 In the image below you can see some of the key features of the shirt-sleeve order "Class B" version of the AGSU. Note the khaki-tan color of the shirt and the dark olive drab color of the Officer's Style side-cap, the slip-on shoulder rank insignia, and the tie. Also noteworthy are the scalloped shirt pocket flaps that reflect the traditional style of the WWII era Army dress uniform.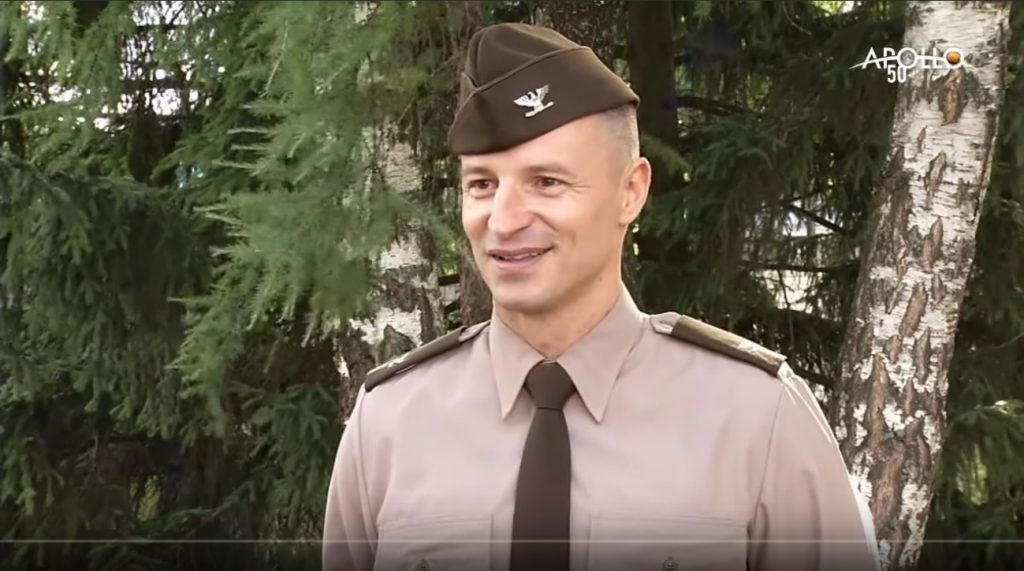 The Army Green Service Uniform is scheduled to be available for purchase at Army Exchange Service stores in April 2020, and to be issued to Soldiers upon completion of Advanced Individual Training in July 2020. At the present time the uniform is going through a wear-test phase and some details, such as the final shirt fabric, are still being worked out. Further information about the Army Service Green Uniform can be found at Army.mil

Flying Cross can be followed on Instagram and Facebook, and also has a dedicated AGSU site: www.GoAGSU.com
Photo credits: NASA and Flying Cross