You've probably already seen the dramatic video footage of the moment when the US Coast Guard caught up with a suspected drug-smuggling vessel off the Pacific coast of California this week. If you haven't, or if you want to just enjoy it one more time, check it out below:
The dramatic video footage by the US Coast Guard shows crewmen of the U.S. Coast Guard Cutter Munro boarding and capturing what appears to be a self-propelled semi-submersible drug smuggling vessel (SPSS) somewhere off the Californian coast on June 18, 2019.
Many mainstream news outlets have incorrectly described the suspicious vessel as a "submarine", but it is clearly not capable of operating fully submerged. In fact the vessel appears to be more along the lines of a Low-Profile Vessel than a semi-submersible vessel. The difference between the two is that a low-profile vessel is intended to operate as a fast moving, water-proof, vessel than operates as close to the surface as possible and with minimal superstructure visible above the waterline. See the illustrations and photos below for greater clarity.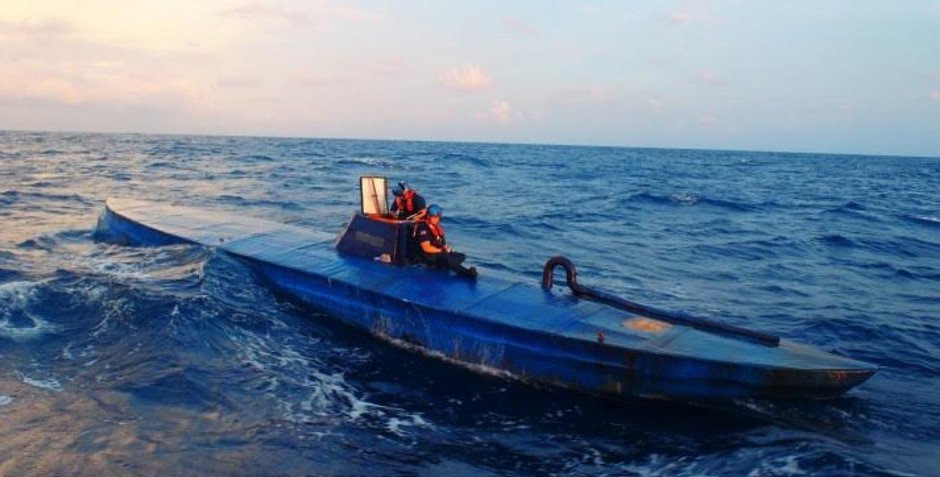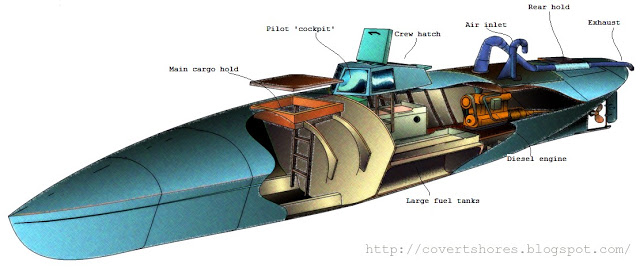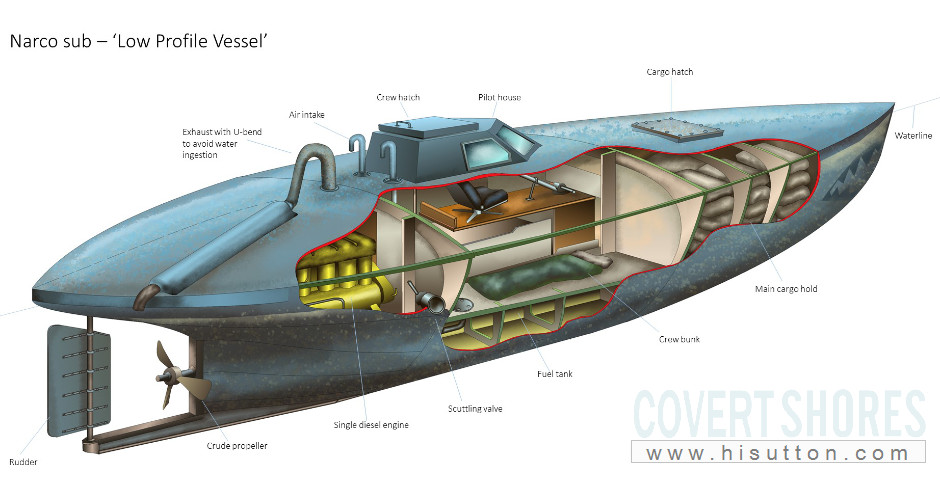 Here is a Coast Guard video from from 2015 that shows one of these vessels in greater clarity:
If you want to take a deeper dive into the extraordinary realm of these specialized drug-smuggling craft (some of which have actually been proper submarines), then here are two recommendable websites of open-source intel on the subject: Covert Shores Naval Warfare Blog and H I Sutton.com.
And the hardcore Coastie in the first video? His name has not been released (for obvious PERSEC reasons), nor has his unit been identified. However, in all likelihood he is a member of the US Coast Guard Maritime Security Response Team.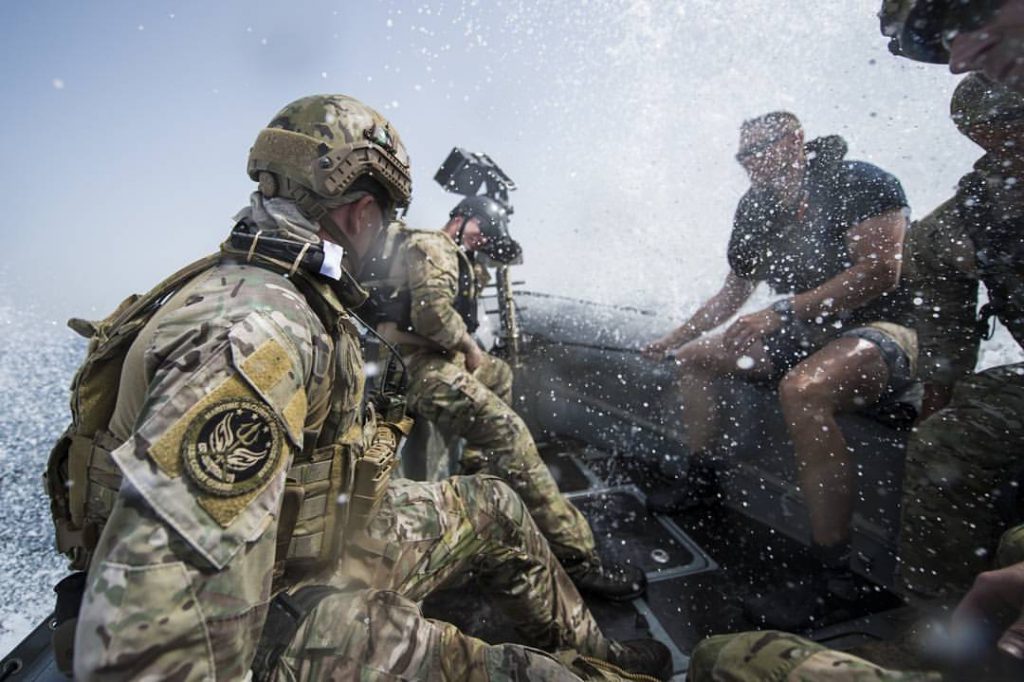 The MSRT is the Coast Guard's full-time interdiction and assault force for maritime law enforcement. The MSRT is the Coast Guard's deployable special operations forces for:
responding to potential terrorist threats
denying preemptive terrorist actions
executing security actions against armed hostiles and/or non-compliant threats
executing tactical facility entry
participating in port level counter-terrorism exercises, and
educating other forces on Coast Guard counter-terrorism procedures.
Although the MSRT's focus is primarily on the safety and security of homeland defense, it is capable of rapidly deploying worldwide in response to incidents.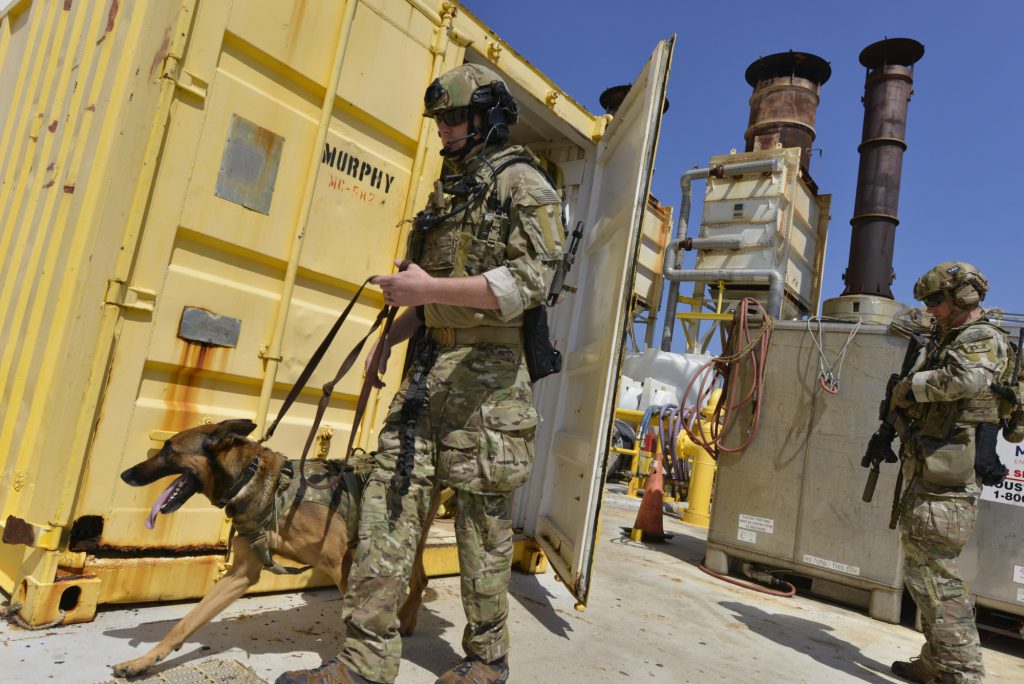 To learn more about the US Coast Guard's full range of tasks and responsibilities visit: GoCoastGuard.com