Over the past two years, the functionality of the Finnish-made assault rifle RK 62 has undergone modernisation for optimised utilisability. The new modernised versions of the assault rifle will now be fielded as part of conscript training provided in all Finnish Defence Forces' brigade-level units.
The RK 62 was designed in 1962 based on the Polish licensed version of the Soviet AK-47, and uses the same 7.62×39mm cartridge. Approximately 350,000 M62 rifles were manufactured, with production ending in 1994, and many continue to soldier on in the FDF.  source – Wikipedia
Initiated back in 2015, the assault rifle modernisation program aimed for optimised utilisability, functionality and increased service life for the RK-62. The key improvements implemented involve an adjustable stock for individual adjustment, connectivity with dismounted combatant equipment, as well as modern interface mounts and rails for mounting optics and accessories.
With its start in the Guard Jaeger Regiment in 2011, the modernisation involved testing the subsequent assault rifle development versions in the Finnish Army brigade-level units as well as in the Finnish Air Force. The strategic partner of the Finnish Defence Forces, Millog Ltd, was tasked with this assault rifle modernisation that has enabled the Finnish Defence Forces to increase cost-effectively the fire power of dismounted infantry soldiers by means of improved end-user ergonomics, firing engagement speed and mounting of accessories.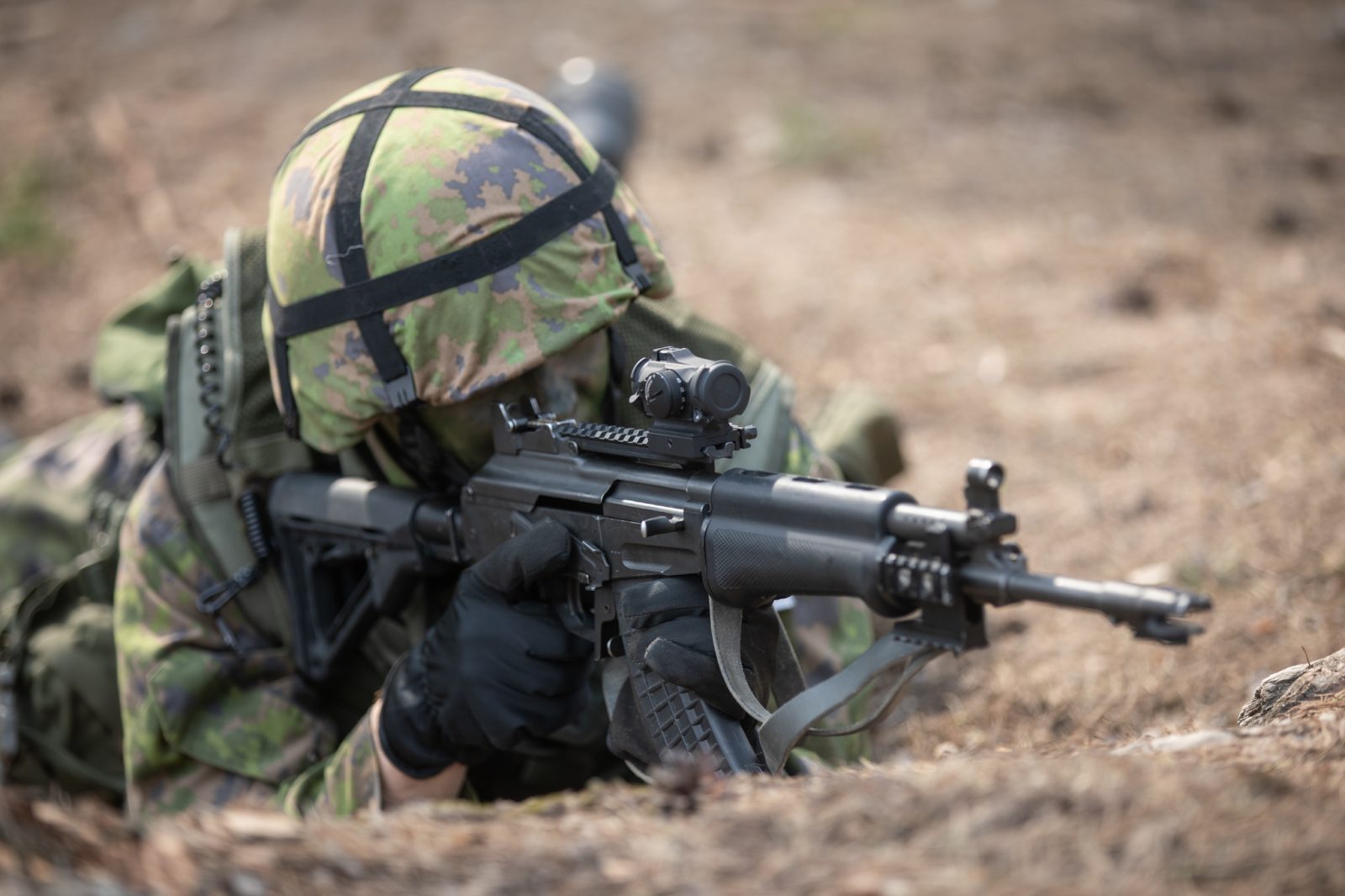 As part of this modernisation, the assault rifle 7.62 RK 62M acquired an adjustable stock, a new fire selector, an optical sight mount, and a tactical sling. In addition, the versions M2 and M3 feature a new fore-end hand guard and a flash suppressor. All the versions of this assault rifle are equipped with optical sights.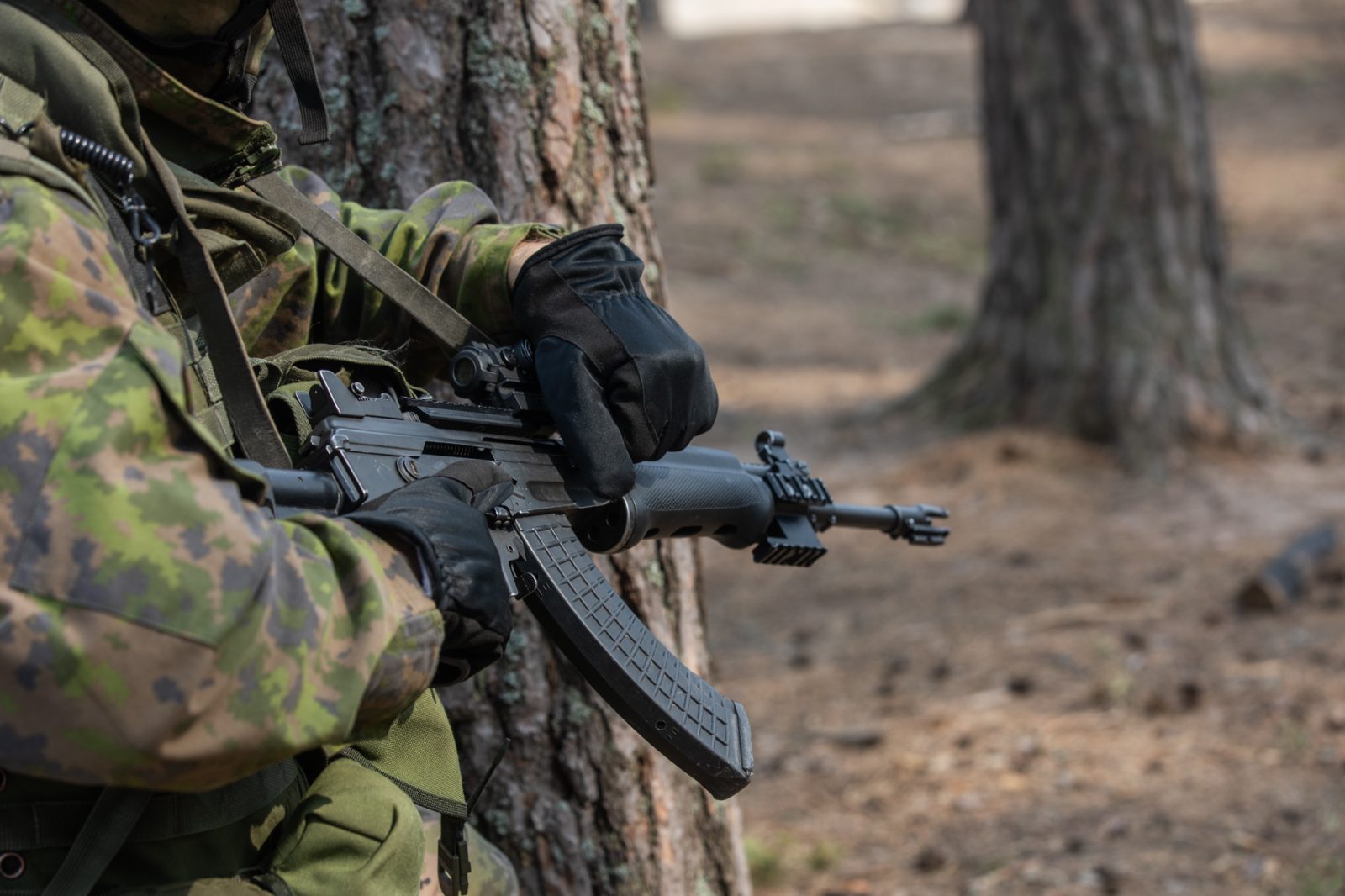 The main versions of the modernised assault rifle, namely, RK 62 M1 and RK 62 M2, both feature mounts for optics and general accessories. Of the two, it is the version M1 (shown above) that will be most frequently utilised as it is designed for first-line dismounted troops, whereas the version M2 (shown below) equipped with a new flash suppressor and a fore-end hand guard will cater for combat in built-up areas. Furthermore, a breaching muzzle brake can be attached to the new flash suppressor. Moreover, the fore-end hand guard carries rails that enable mounting bespoke accessories as applicable.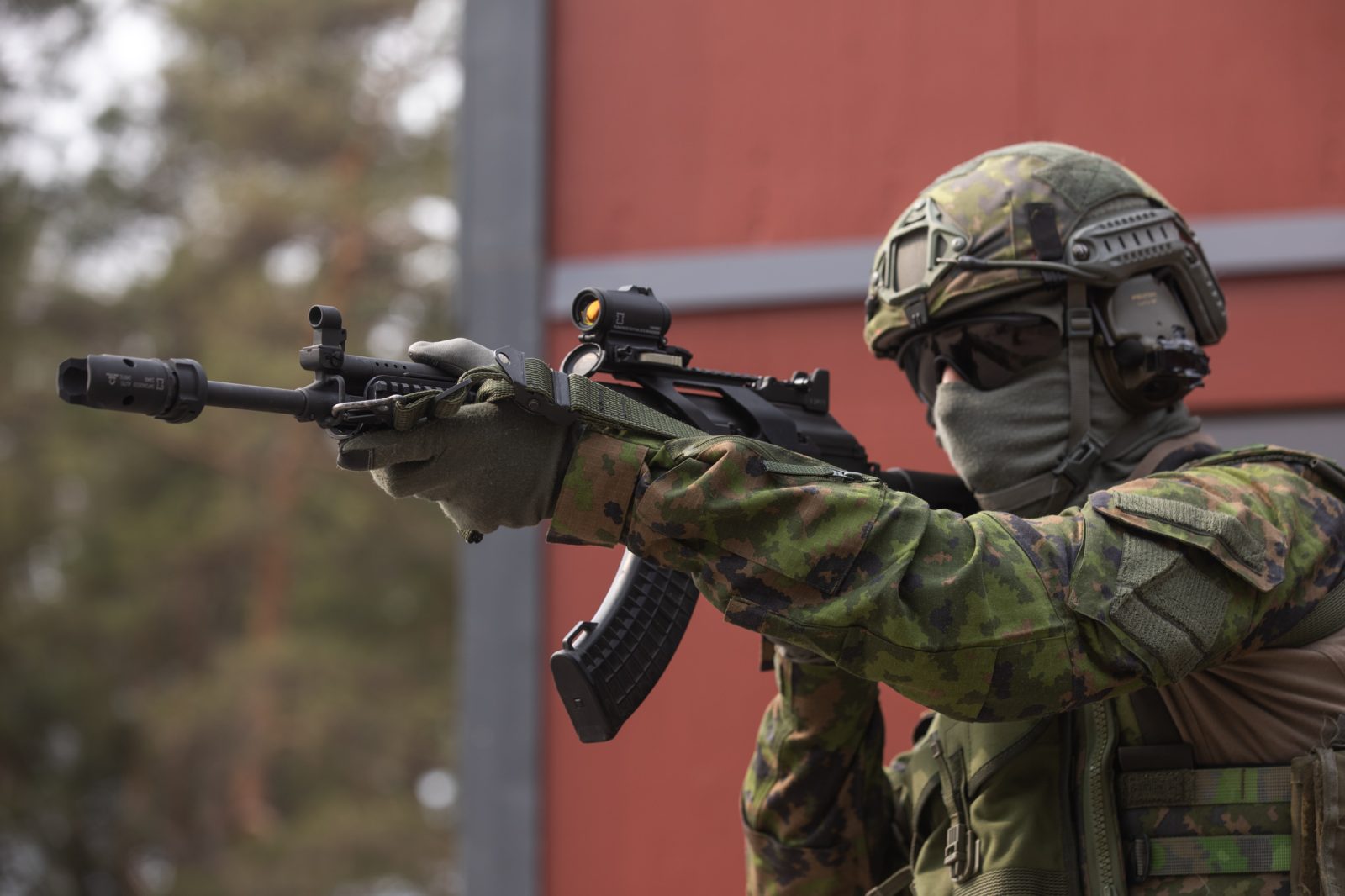 Meanwhile, the version M3 (shown below) features continuing development relating to a special colored coating for the assault rifle.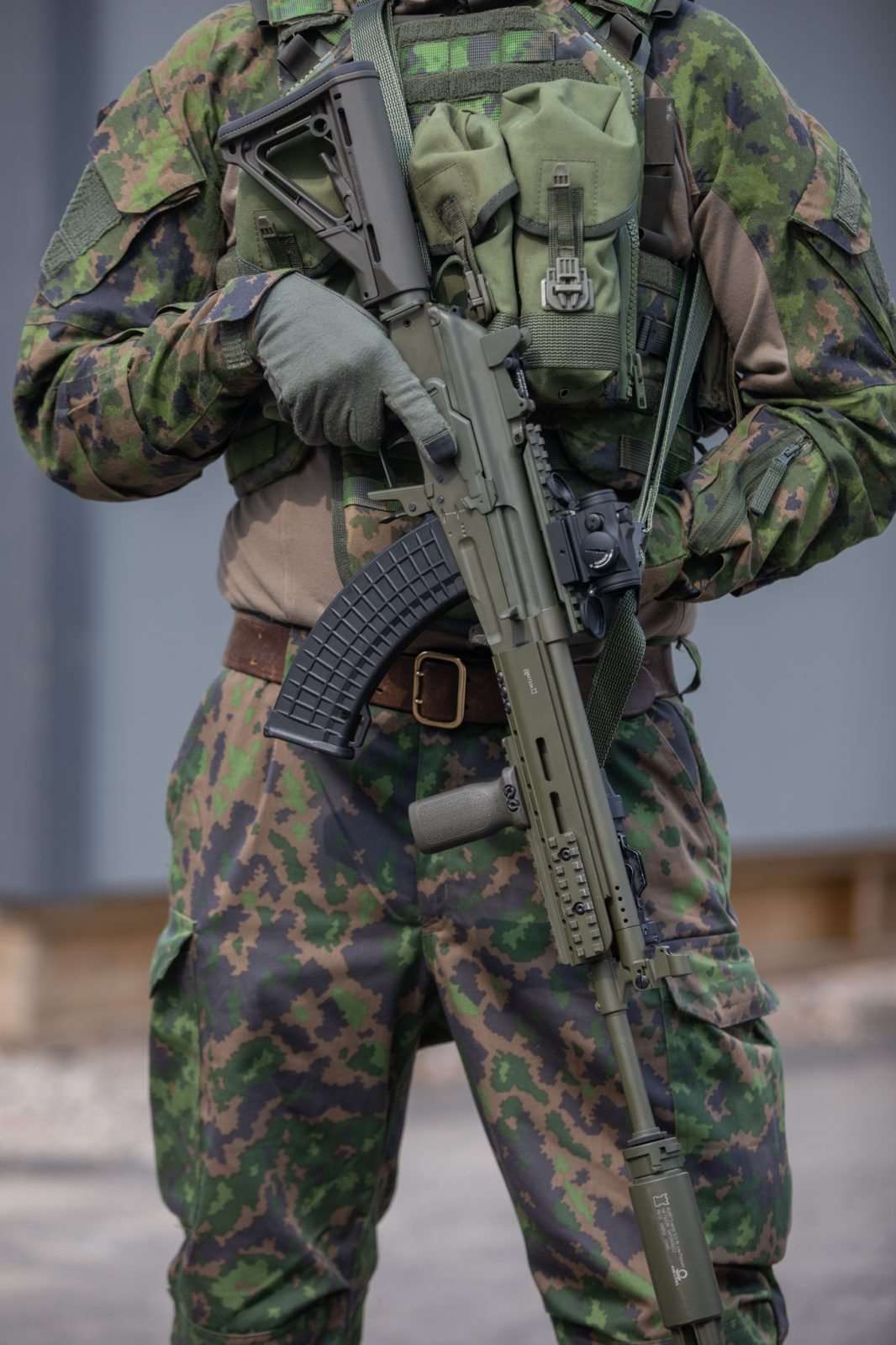 On the battlefield, the assault rifle stands for the most critical tool and life assurance of every soldier. For more than five decades now, the backbone of Finnish Army Infantry has been the Finnish-made RK 62 assault rifle. By means of modernisation, the Finnish Defence Forces will continue the utilisation of this highly accurate and reliable Finnish-made assault rifle on the dismounted infantry front line well into the 2030s. By the same token, this also enables fielding optical sights and modern accessories relating to advancing night-vision combat capability in particular.
Inspector of Infantry, Colonel Rainer Peltoniemi points out: "This assault rifle modernisation is carried out in conjunction with the ongoing combatant project in-progress relating to overall improvement of soldiers' firepower, protection, mobility and sustained situational awareness."
Altogether, the assault rifle modernisation costs will amount to approximately 12.6 million Euros with the share of the domestic added value at 80 percent of the total value of the procurement acquisition project and the employment impact equaling circa 50 person years' worth of nationally conducted work.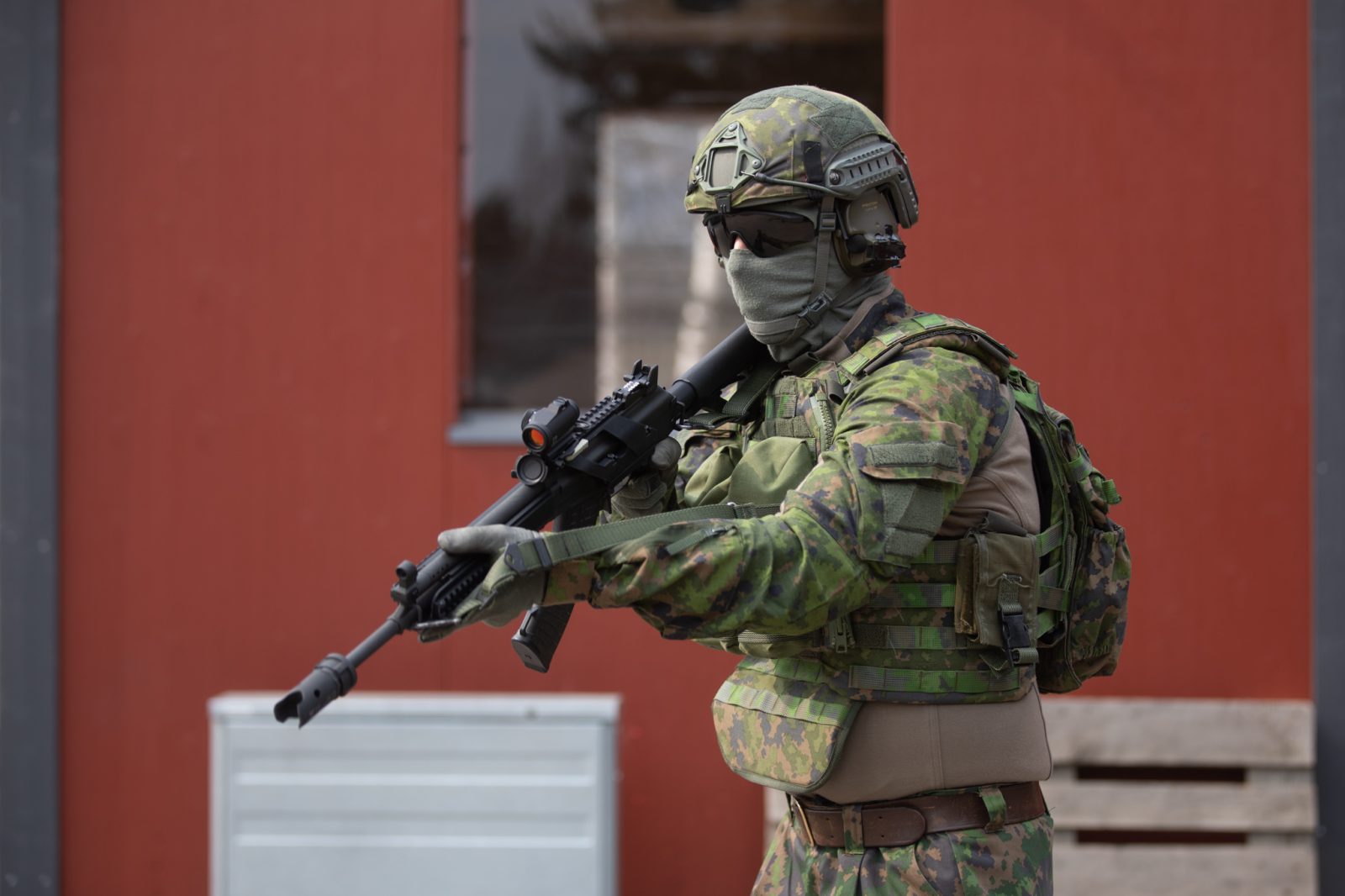 ASSAULT RIFLE 7.62 RK 62M
M1:

Telescopic adjusting stock (shoulder rest)
Renewed fire selector
Optical sight mount
Adapter for mounting accessories
New tactical sling

M2:

Optimised version for combat in built-up areas
Telescopic adjusting stock (shoulder rest)
Renewed fire selector
Optical sight mount
Fore-end hand guard for mounting accessories
Flash hider that allows for mounting a breach muzzle brake and a suppressor
New tactical sling
Accessories include, among others, a fore-end pistol grip

M3:

As above in version M2
Testing coating in green
Equipped with a silencer and a breach muzzle brake
Common technical specifications:
Gas-operated, rotating-bolt firearm capable of semi-automatic or full-automatic fire
Iron sights for day-vision use
Mounts for accessories such as an optical sight, a light amplifier, an image intensifier, and a tactical light
Calibre: 7.62 x 39 mm
Length: stock fully extended 95cm, stock short 86.5 cm
Weight: without magazine inserted 4.1 kg, magazine fully loaded 0.8 kg (30 rds)
Rate of fire, semi-automatic: from 20 to 30 aimed shots per minute
Rate of fire, full-automatic: theoretical 700 rds/min, including magazine changes 120–180 rds/min
Bullet muzzle velocity: 715 m/s
Effective firing range: up to 300 m
Country of Manufacture: Finland, Sako/Valmet
All information and photos provided by the Finnish Defence Forces unless otherwise noted.