Modern operational and tactical situations can change rapidly and demand flexible gear and clothing solutions. Law Enforcement, Security and Military personnel may be called upon to perform normal duties in a low-threat environment and then quickly gear up and spring into action when the threat level escalates. Listening to end-user requests for a flexible and adaptable combined duty and tactical uniform, Helikon-Tex developed their new MBDU® – Modern Battle Dress Uniform®.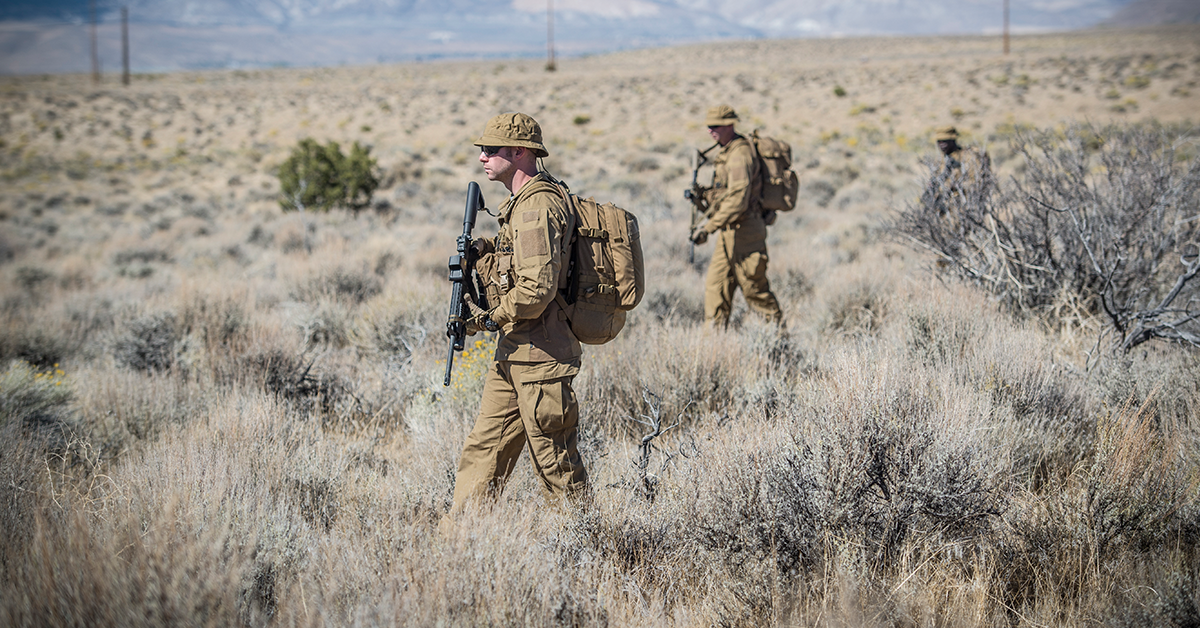 The Modern Battle Dress Uniform®️ combines the practical features of a duty / patrol uniform, with the innovative features needed to support the dynamic movements necessary for tactical combat action.  All of the pockets MBDU® Shirt and MBDU® Pants have been thoughtfully designed and arranged so as to be ergonomic and accessible at all times – and to be usable and unobtrusive even when fully geared up with a chest rig or plate carrier and backpack.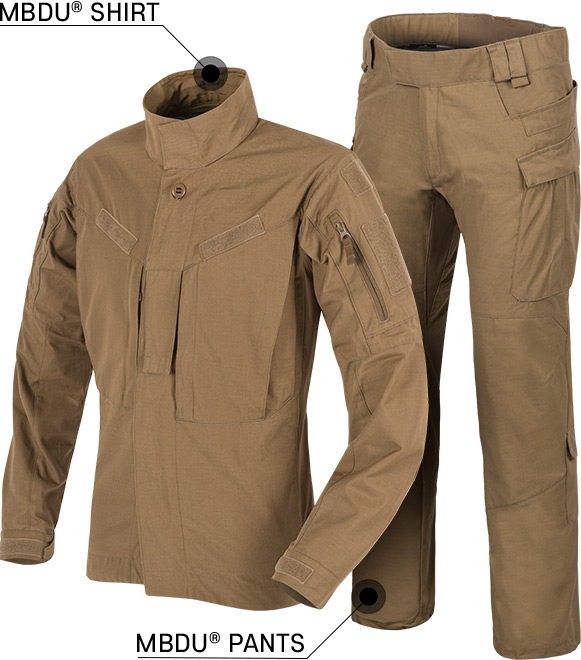 MBDU® Shirt
Made of top quality fabrics, carefully chosen to provide high durability, comfort, and freedom of movement, the MBDU Shirt has a anatomical profiled fit with VersaStretch® side panels for a streamlined, flexible fit under chest rigs or plate carriers. The collar can be worn as a classic open collar or as a stand-up collar and fastened with a hook & loop tab. On the chest are two zippered pockets as well as loop strips for name and branch / unit tapes. Mesh panels in the arm pits provide enhanced ventilation, and on the biceps are zippered pockets with loops inside for dummy cording. The shirt also features a tab in the center of the chest for rank insignia and loop panels on the upper arm for additional patches and insignia.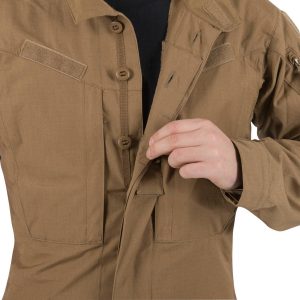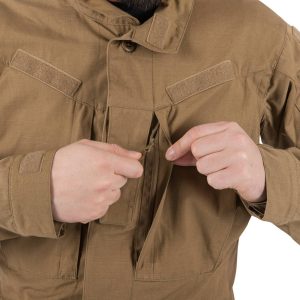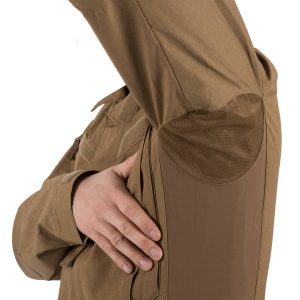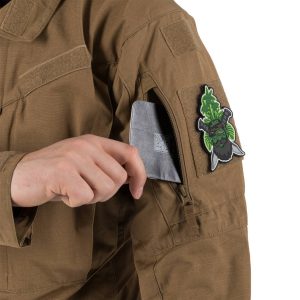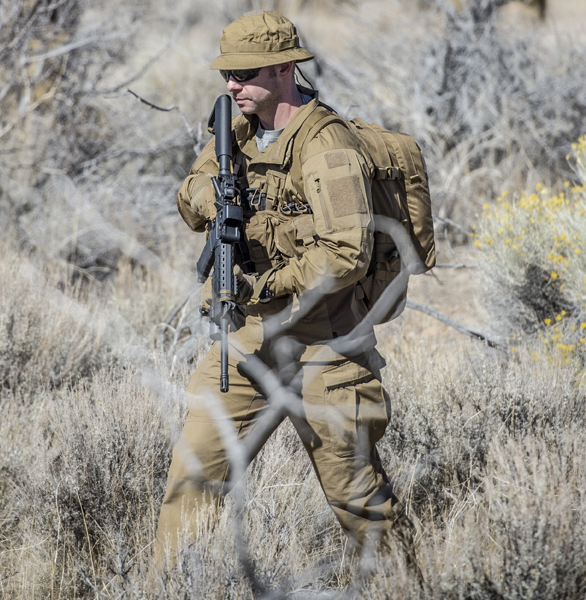 https://www.helikon-tex.com/en_eur/bl-mbd-nr-mbdu-shirt-nyco-ripstop.html
MBDU® Pants
Also made of top quality fabrics, carefully chosen to provide high durability, comfort, and freedom of movement, the MBDU Pants have loose, yet profiled cut and feature VersaStretch® gussets on the back and crotch area for comfortable freedom of movement. The waist is fastened with a hook & loop tab that provides easy adjustment. Wide belt-loops will support belts up to 45mm wide – even when used with a holster or magazine pouches. Classic hip pockets have reinforced edges to avoid being damaged by knife clips, and the back pockets, also with reinforced edges, will hold larger items like a rifle magazine. The thighs feature spacious cargo pockets feature an elastic retaining band along the top and the pocket flaps are fastened with Canadian-style buttons. On the lower legs are smaller pockets, closed with hook & loop tabs, that will hold smaller essentials like a field dressing. Anatomically-shaped, reinforced knee patches will accommodate protective pads, and the trouser cuffs feature shock-cord drawstrings.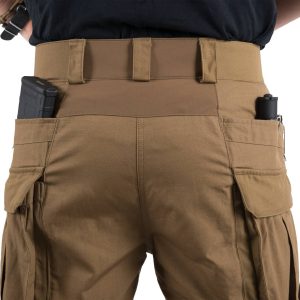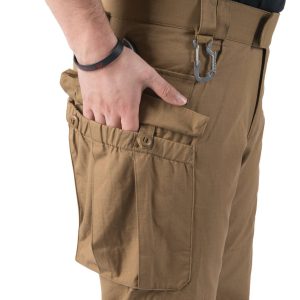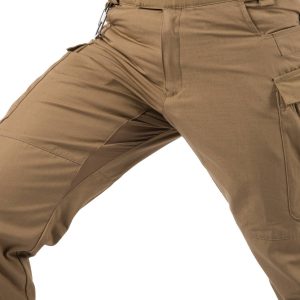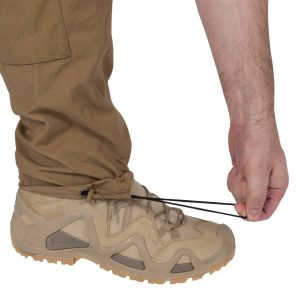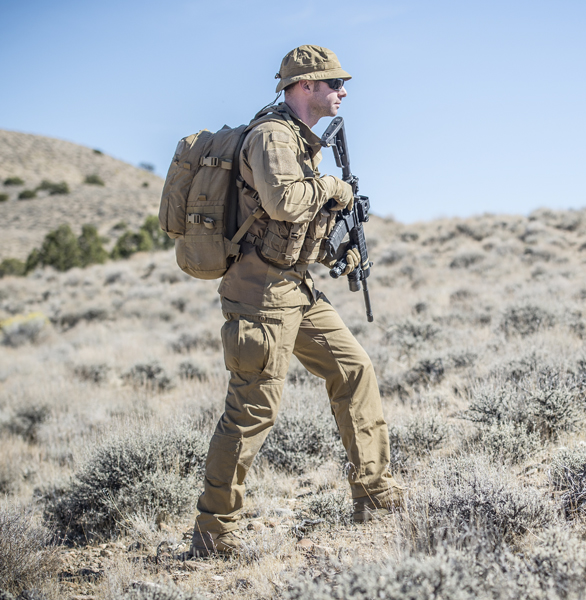 https://www.helikon-tex.com/en_eur/sp-mbd-nr-mbdu-trousers-nyco-ripstop.html
MBDU Shirts and Pants are available in Black, Coyote Brown, and Olive Green solid colors, and in WildWood® and MultiCam® camouflage patterns. The company also told us that they have no plans for additional camouflage patterns to be added in 2019 or 2020.