Direct Action® is ready to "Go Loud!" with new products at this year's IWA and Enforce-Tac trade shows in Nuremberg, Germany.

There's an old adage that those not going forward are actually going backwards – Direct Action is definitely not in that boat as their focus is always on constantly innovating and improving their products to better serve the demanding needs of their professional customers.
A case in point is their new VANGUARD® Combat Uniform that's been under development for several years. A comfortable and functional combat uniform is one of the most important elements of individual equipment during operations. It must protect against abrasions, heat, cold, grit and grime in multiple environments – and it also needs to provide unrestricted freedom of movement and carriage of essential personal and mission-related items. And of course these days a commercially-available uniform also has to do all that and have its own distinctive style at the same time. It looks as though Direct Action has managed to achieve all of the above, and it will be interesting to see how they fair against more established players in the market.
VANGUARD® Combat Shirt
The torso is made of Polartec® PowerDry FR fabric that is not only pleasant to touch but also stretchable and highly efficient at wicking moisture away from the body. The sleeves are made of US mil-spec 50/50 NYCO fabric that is durable, yet breathable – with 500D Cordura® nylon fabric on the elbows with built-in pockets for protective pads. Zippered pockets on the biceps, with loop panels for insignia and patches, and the 1/4 length neck/chest zipper use YKK® zippers.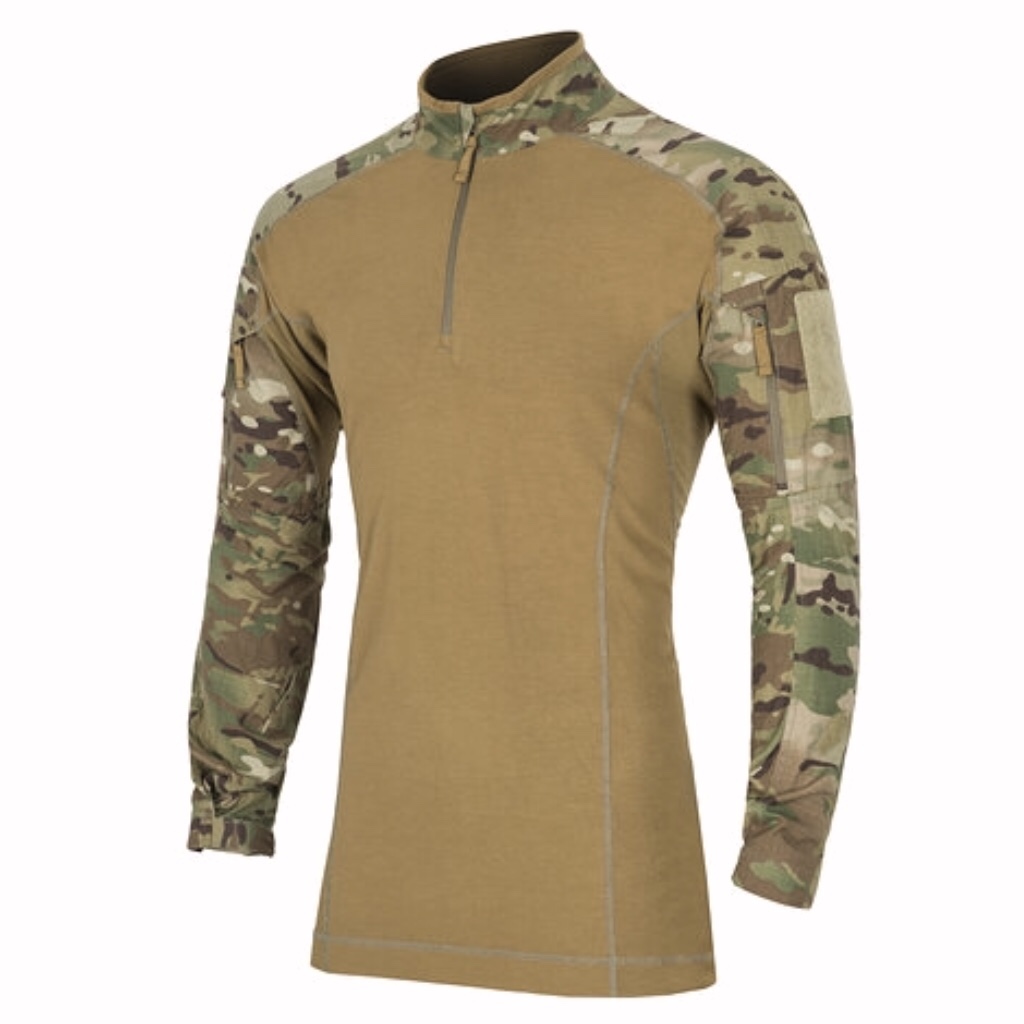 VANGUARD® Combat Trousers
Direct Action's VANGUARD ® Combat Trousers are made to provide as much freedom of movement as possible without compromising durability. Made of US mil-spec 50/50 NYCO fabric with Cordura® 500D reinforcements on the knees, these pants will perform well on dynamic operations. Numerous pockets, including hip pockets, zippered front pockets and hook & loop closed pockets on the thighs for stowing essential items. The hook & loop pockets can also be used as improvised dump pouches. Hook & loop tabs at the cuffs and knees allow you to adjust the fit of your pants to your mission. Finally, for optimum freedom of movement, the pants feature numerous gussets of 4-way stretch softshell fabric.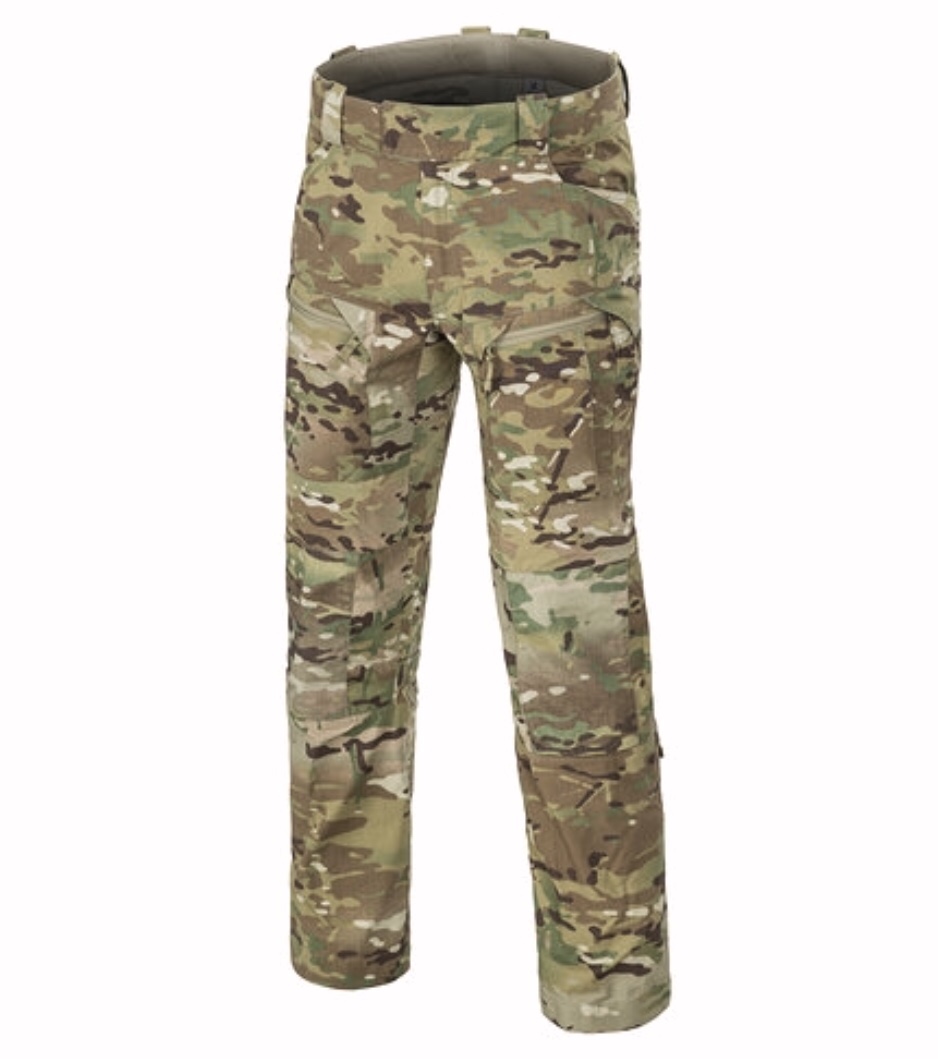 SPITFIRE® MKII Plate Carrier
Incorporating feedback from users around the world, Direct Action created a new, improved version of one of their top products – the SPITFIRE ® Plate Carrier. As a result, the MK II version is even more scalable and mission-configurable than the original. To start with, they decided to remove unnecessary PALS slots under the front flap and on the back as well.  They also enlarged the loop panel on the front for large-sized POLICE patches. They also made it even lighter than the first version. Finally, thanks to numerous new flap, panel and cummerbund options, you configure the carrier any way that you need it.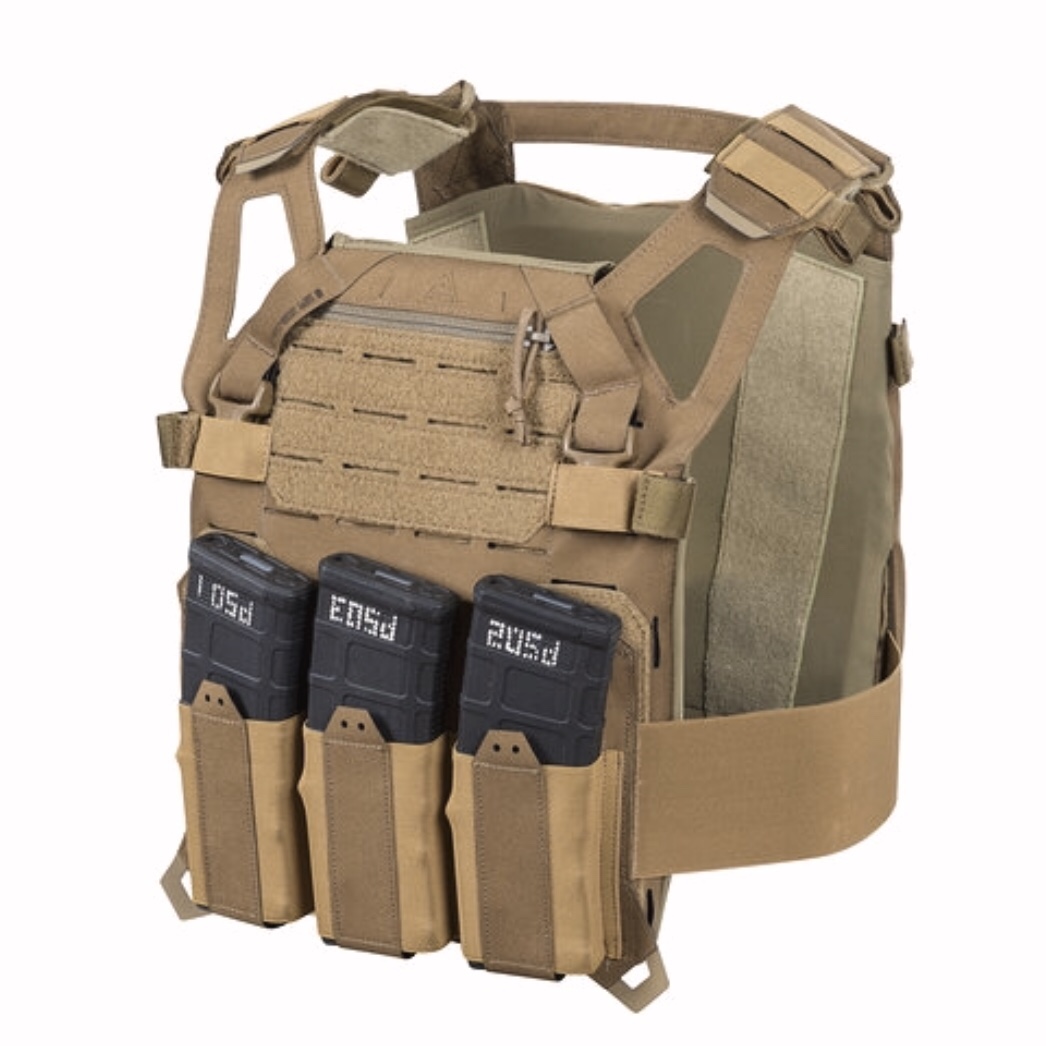 Specs:
Made of Cordura® 500D nylon and proprietary laminate
Optional accessory cutaway system, compatible also with SPITFIRE® MKI Plate Carrier
No flap included; various accessory flaps available
Slick back compatible with SPITFIRE back panels; various other accessory back panels also available
Minimalist cummerbund included; various accessory cummerbunds available
Back zippers also compatible with Crye Precision AVS back panels
Front buckles for attaching flaps or chest rigs; buckles compatible with Mayflower ®/Velocity Systems
PTT mounting points
Cables/hydration tube retaining loops
Zippered chest pocket on front
Optional comfort pads, compatible with the SPITFIRE ® MKI Plate Carrier comfort pads
Weight (size M): 430 gr. / 0.95 lbs.
For more information about all of Direct Action's products, visit their website: directactiongear.com