Glock 48 owners looking to boost the accuracy and performance of their firearms can now benefit from Faxon's high-precision Match Series barrels. Let's examine the advantages of upgrading and explore whether investing in a Faxon barrel is a valuable decision.
Faxon Match Series: Expertly Crafted for Glock G48
Faxon has carefully developed the Match Series pistol barrels, specifically for the Glock G48, utilizing stress-relieved 416-R stainless steel and complete in-house machining. The barrels are treated with either black Nitride or PVD coatings to enhance lubricity, extend barrel life, and increase surface wear resistance.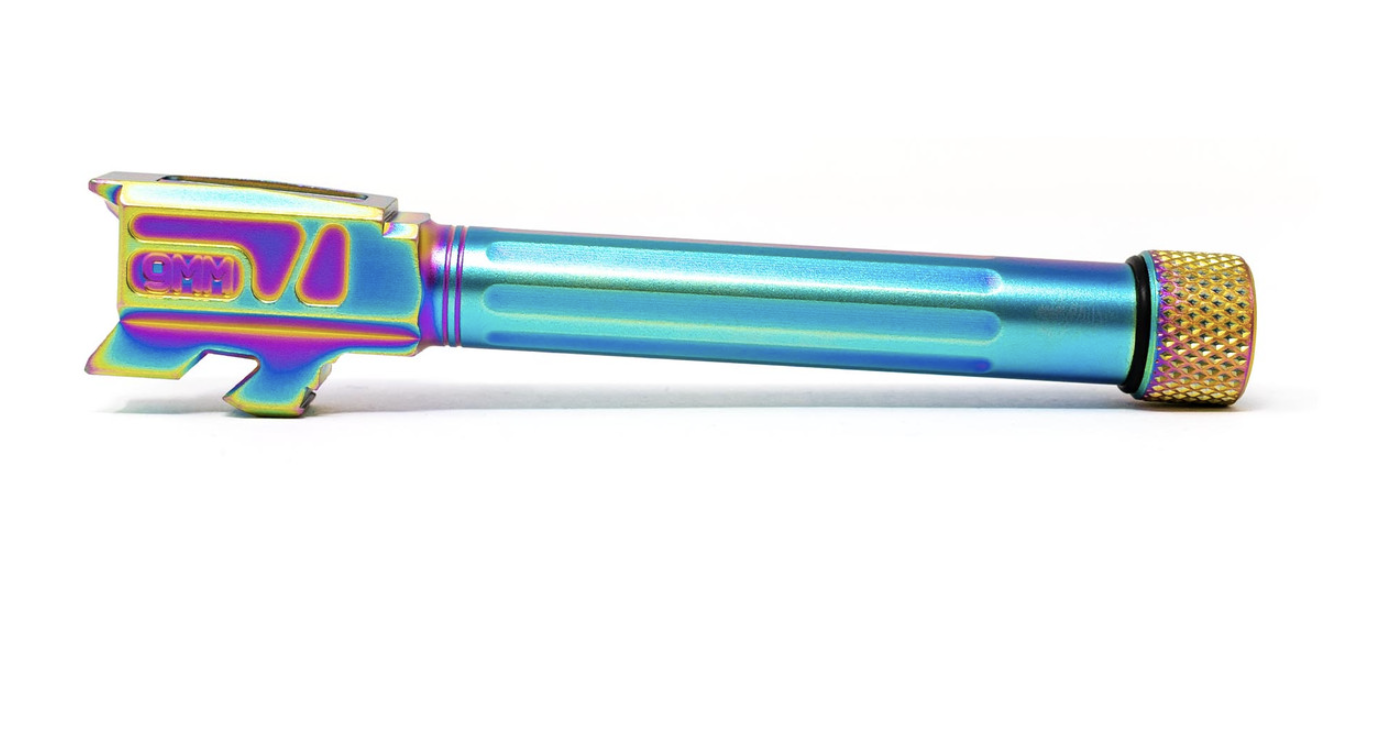 Equipped with conventional rifling, these barrels support a broader range of ammunition types, including cast lead. They integrate effortlessly into factory-spec slides, eliminating the need for professional gunsmith installation. The Faxon barrels provide a more consistent and snug lockup compared to OEM barrels due to their superior tolerances.
Specifications:
Handgun Type: Glock G48

Barrel Caliber: 9mm

Barrel Material: Stress Relieved 416-R Stainless Steel

Barrel Twist: 1:10

Muzzle Thread: 1/2X28

Crown: 11-degree Target Crown

Rifling Type: Conventional
Faxon Glock 48 Barrels: Key Benefits
Enhanced Accuracy
The Faxon Match Series Glock 48 barrel delivers improved accuracy over stock Glock 48 barrels, owing to its 1:10 traditional rifling, consistently smooth bore, and 11-degree target crown.
An 11-degree target crown allows for quicker and more even gas dissipation, ensuring minimal interference with the bullet's trajectory. Consequently, match-grade barrels can tighten groups by ¼ inch to 2 inches at 25 yards.
Greater Reliability
The Faxon barrel's optimized chamber design guarantees reliable feeding and extraction, significantly reducing the risk of malfunction, particularly in high-pressure situations.
Superior Recoil Management
Faxon Match Series barrels inherently decrease recoil, facilitating faster and more precise follow-up shots. This advantage is especially beneficial for competitive shooters or those seeking to enhance their shooting speed and accuracy.
Personalized Options
Faxon Match Series Glock 48 barrels come in a variety of finishes, lengths, and threading options, allowing for customization to suit individual requirements and preferences. Moreover, the threaded barrel option enables the attachment of suppressors or compensators, further expanding its adaptability.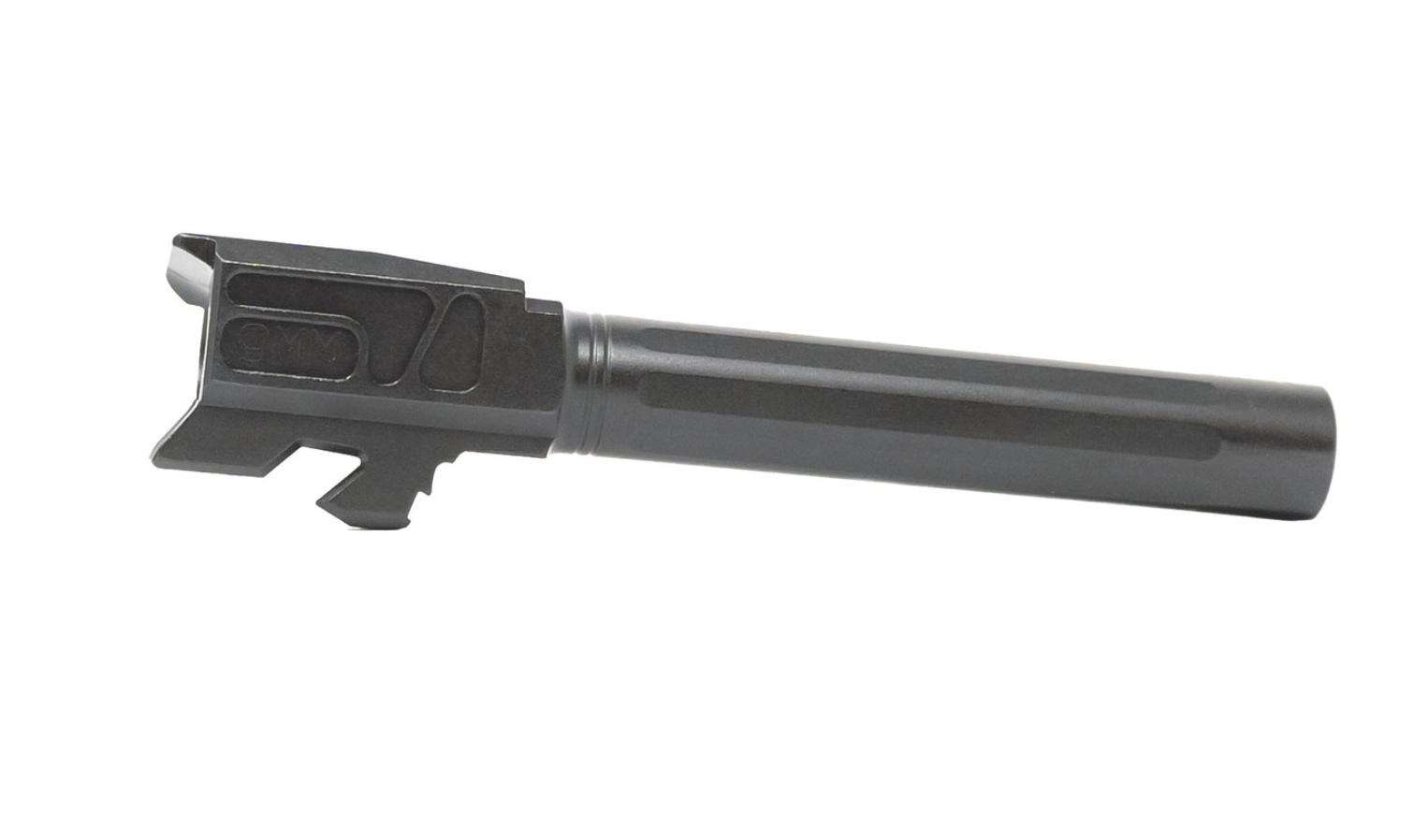 Faxon also provides the EXOS compensator, explicitly designed to work seamlessly with their threaded barrels.
Comparing Stock Glock 48 Barrel and Faxon Match Series Glock 48 Barrel
While the stock Glock 48 barrel is a dependable option, the Faxon Match Series Glock 48 barrel delivers superior performance in terms of accuracy, reliability, and recoil management. However, this comes at a higher price.
For dedicated shooters seeking to elevate their Glock 48's performance and willing to invest extra, Faxon barrels are a worthy consideration. Browse Faxon's G48 options here, or read more about Faxon's Glock replacement barrel options.