Our friends at LCTairsoft have been in touch with an update to let us know that their high quality HK53 series is going to drop in just a couple of weeks!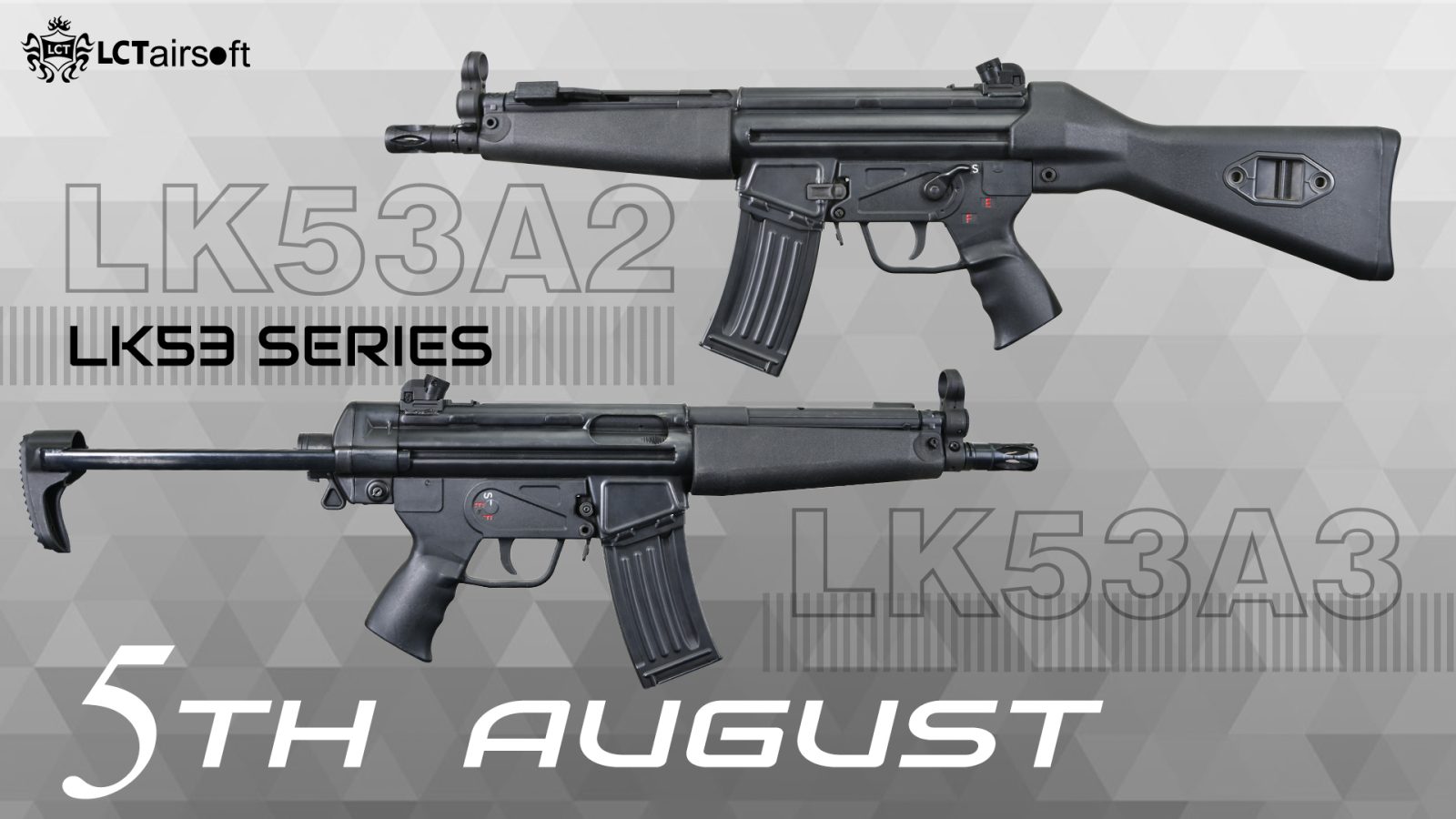 Coming August 5th, both the A2 (fixed stock) and A3 (retractable stock) models, as well as both the AEG and EBB versions, will launch on the same day. LCT is already taking pre-orders!
We've been greatly impressed with LCT's HK33 models, and have been really looking forward to its "baby brother" coming along as well.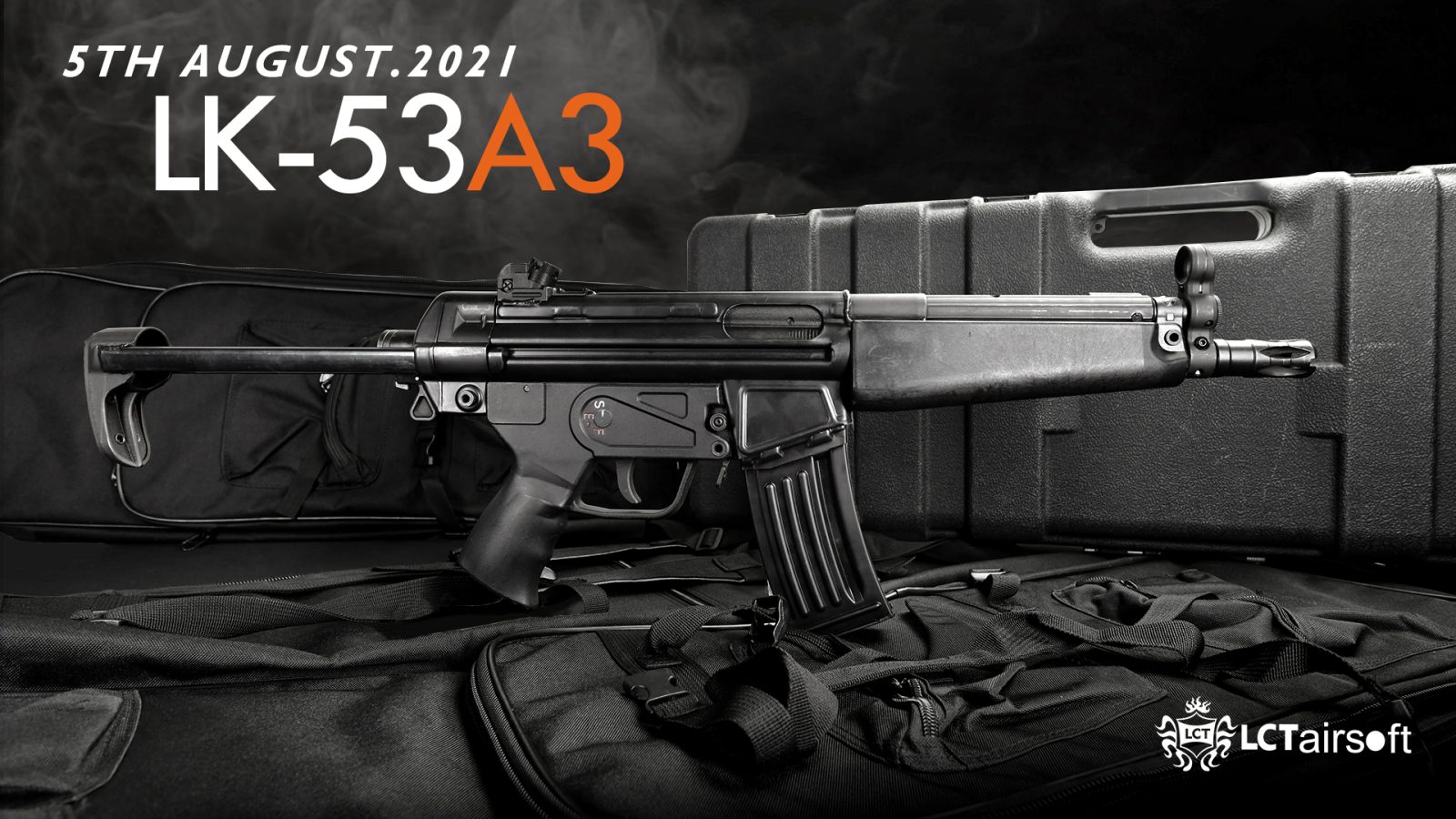 Magazines are of course fully interchangeable with the LK33 series, as are buttstocks and receiver mounted rails for optics. LCT has also revealed a RIS style front handguard set for the LK53 series as well.
Check out LCT's website for further details.