The UK Royal Marines' recent Baltic deployment reached a dramatic climax with commando training raids along Lithuania's coast and on a radar station inland.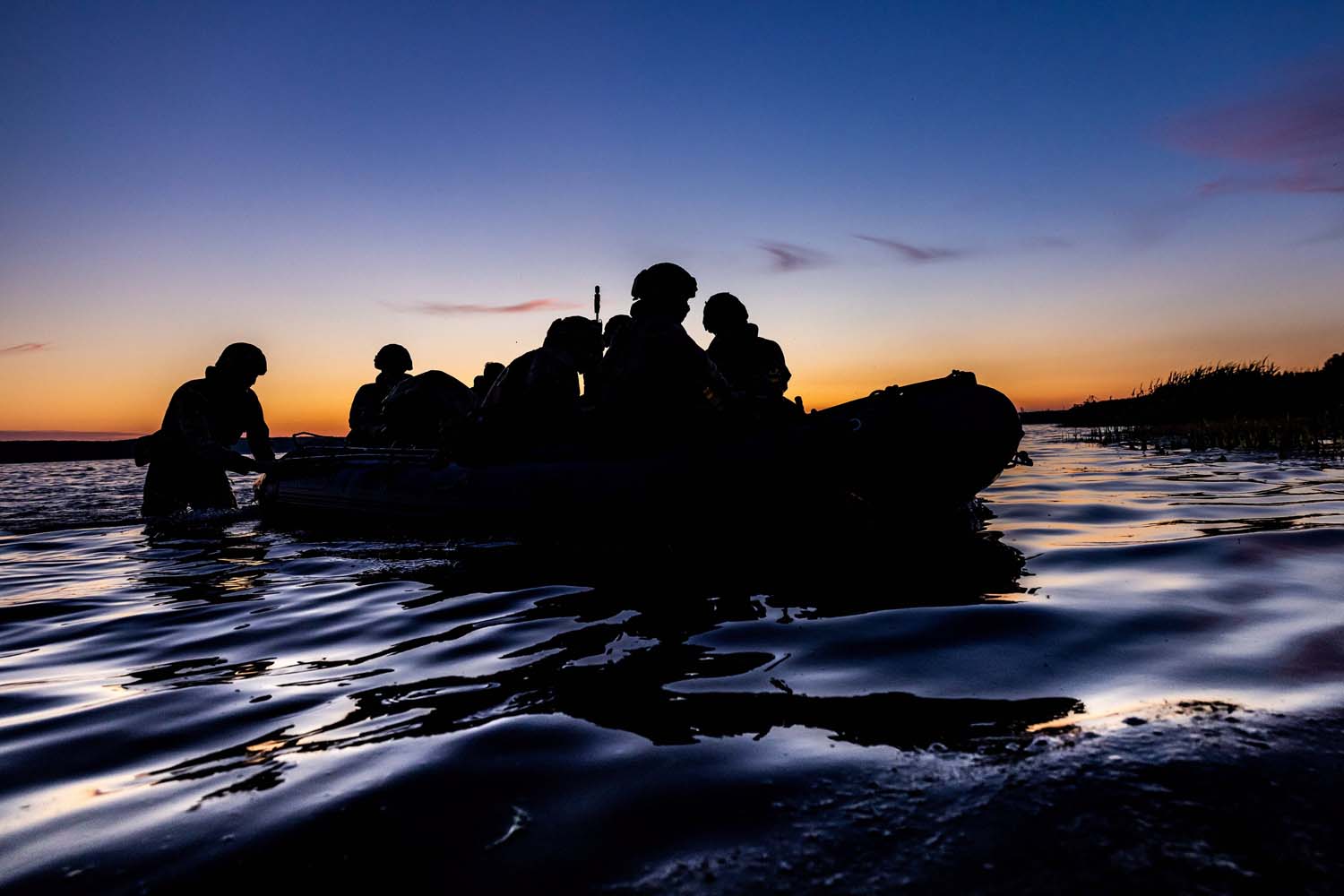 45 Commando have been deployed since the start of May at the heart of the Littoral Response Group (North), a newly-formed task group designed to position commando forces closer to where they might be needed so they can react to global events and work even better with allied nations.
The marines were the amphibious spearhead of the response group, which was led by assault ship HMS Albion with support ship RFA Mounts Bay and a Wildcat helicopter from 847 Naval Air Squadron also involved for exercises in the North Sea, North Atlantic and Baltic.
As darkness fell along Lithuania's coast, Exercise Strong Griffin – the codename given to intensive training the marines have participated in alongside Lithuanian, American and Portuguese forces – ramped up for its fiery climax.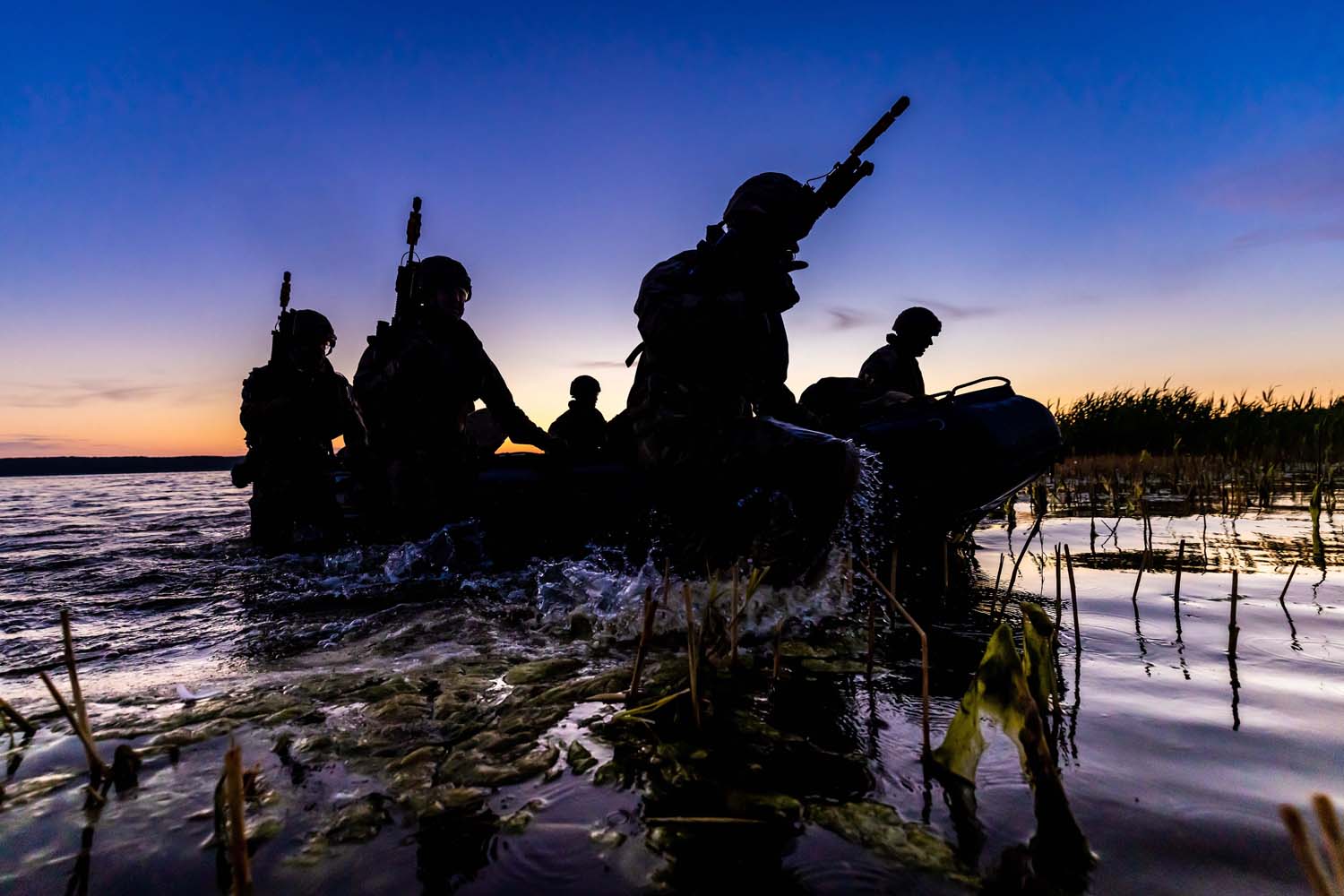 Two strike teams of Yankee Company headed ashore from Mounts Bay using inflatable raiding craft from 47 Commando, landing on Melnrage Beach, north of the port city of Klaipeda, where they met with a reconnaissance team from X-Ray Company for their mission.
The commandos moved swiftly through exercise areas which included urban sprawl and countryside to a target location, taking out 'enemy' positions before quickly extracting back to ship via their raiding craft.
At the same time, two further teams from Yankee Company landed a little further north and, alongside Lithuanian forces, carried out an 'assault' on a radar station.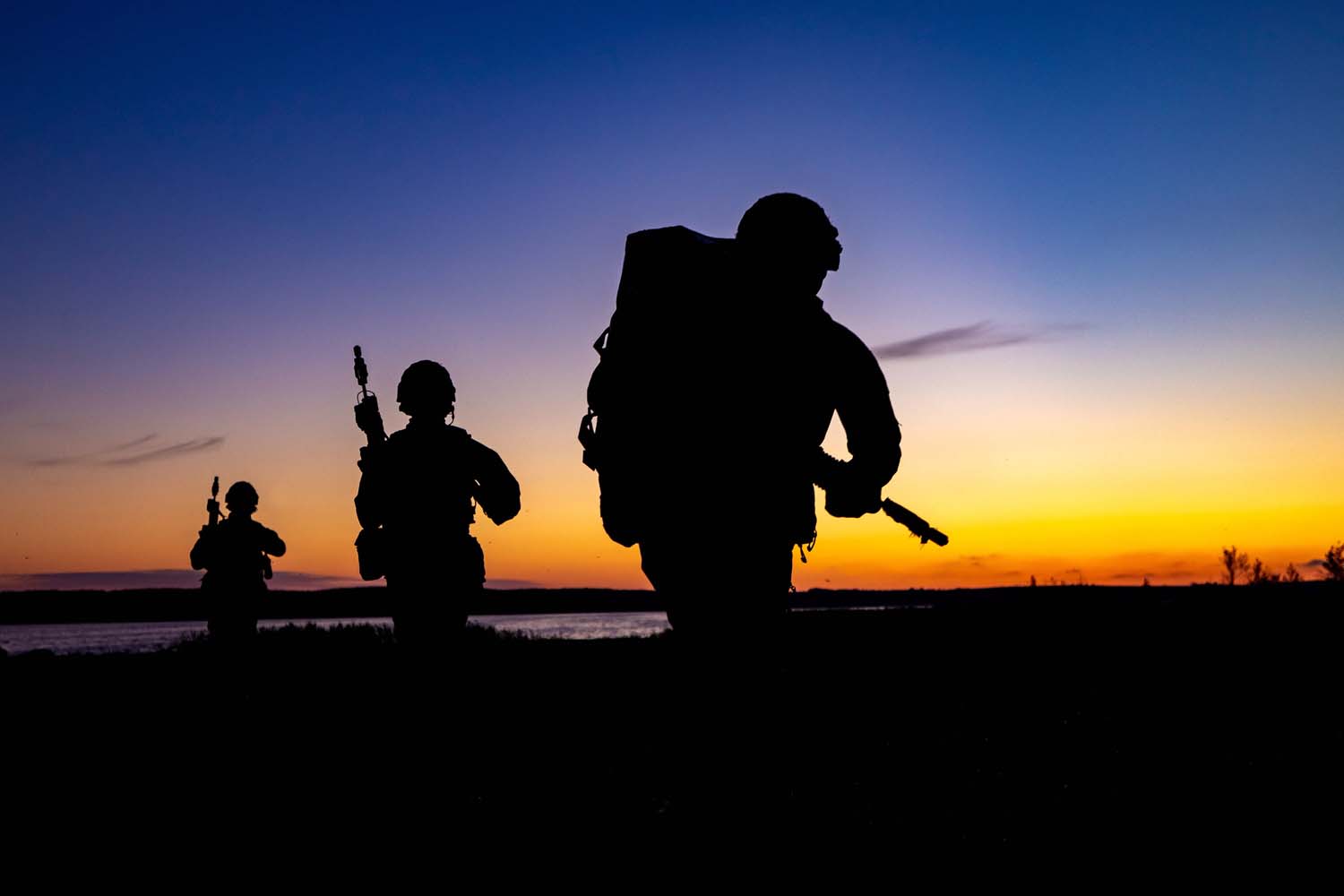 This came after extensive joint training around Lithuania, plus a VIP day showcasing kit and equipment at the Kairiai Training Area in western Lithuania.
Green berets from 45 Commando's X-Ray Company worked with their Lithuanian and Portuguese counterparts to showcase the kit and equipment they had been using during the exercises, which included the newly-formed pre-hospital treatment team's mobile medical facility, a fire support strike team with Javelin missiles and General Purpose Machine Guns, along with their command vehicle. Also on display were two inflatable raiding craft from 47 Commando and diving equipment from 24 Commando Engineers.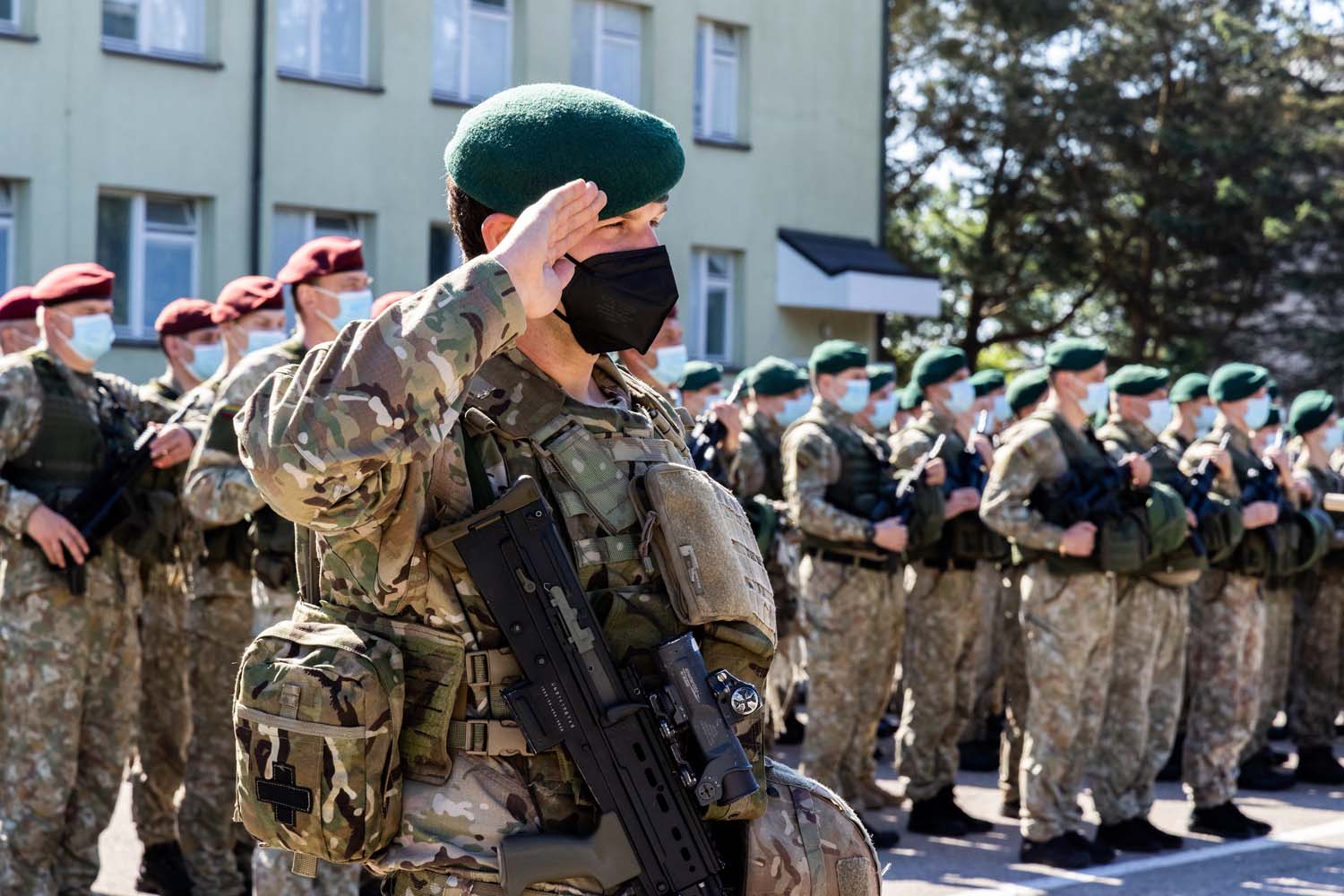 Brigadier Rich Cantrill, commander of 3 Commando Brigade Royal Marines, attended alongside Lithuanian Chief of Defence, Lieutenant General Valdemaras Rupsys, Major General Flemming Mathiasen, commander of Headquarters Multinational Division North, Colonel Nerijus Stankevicius, commander of the Lithuanian Griffin Brigade and the UK's Defence Attaché to Lithuania, Squadron Leader Steve Geisinger.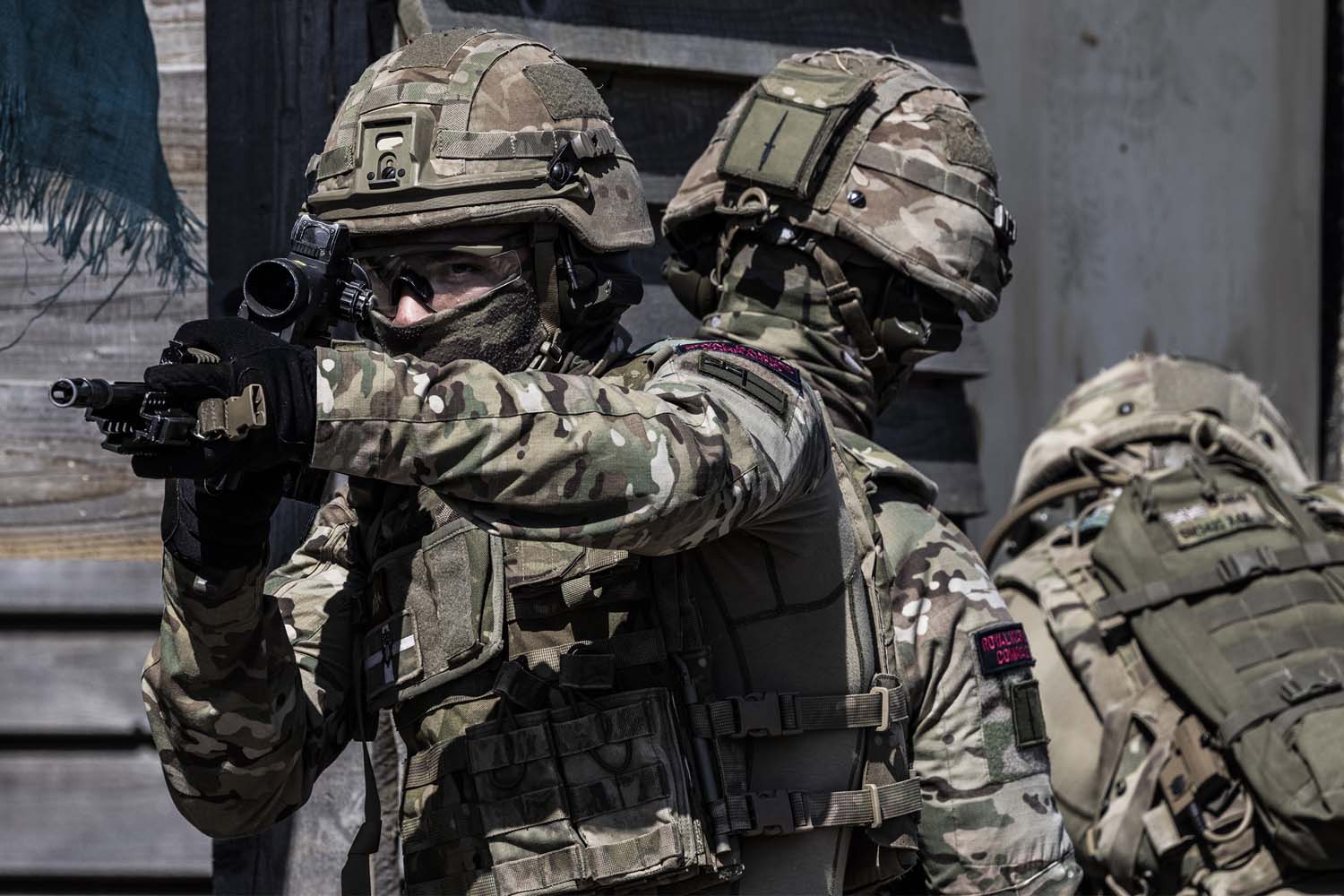 The event started with an exercise overview, followed by a walk around of all the participating nations' displays, where the Chief of Defence and distinguished visitors asked questions about the capabilities of each of the forces.
Lieutenant Colonel Innes Catton, Commanding Officer of 45 Commando, said: "The strike companies relished the opportunity to exercise their initiative and commando force skillsets. Working closely with our NATO and Joint Expeditionary Force allies is very rewarding and demonstrates the strength of our partnership. The distinguished visitors' day was a highlight."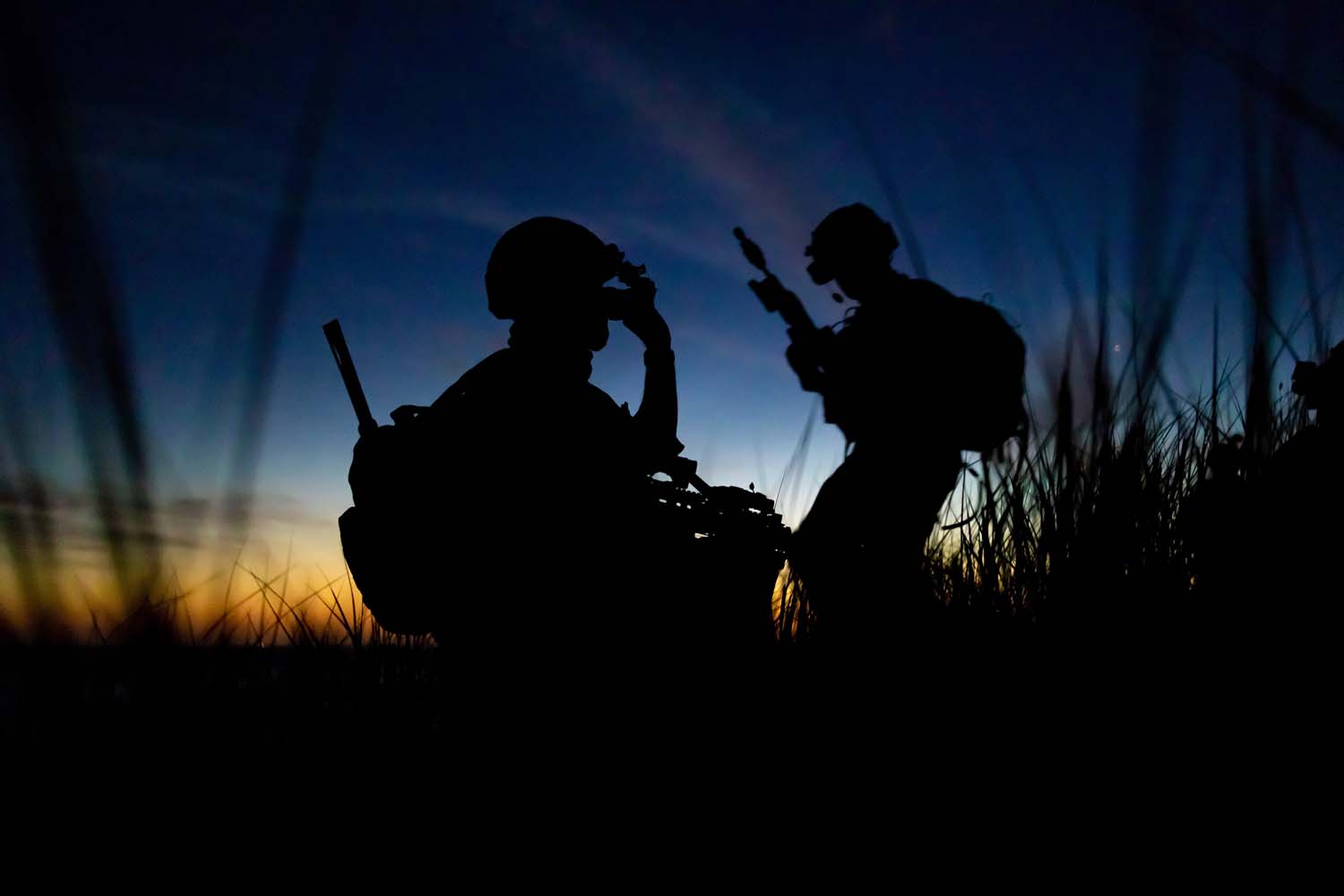 Text and Photo Credits: Royal Navy, 29 June 2021.