Soldiers assigned to 4th Battalion, 23rd Infantry Regiment, 2nd Stryker Brigade Combat Team, 7th Infantry Division, recently conducted a platoon live fire using the Enhanced Night Vision Goggle-Binoculars at Joint Base Lewis-McChord.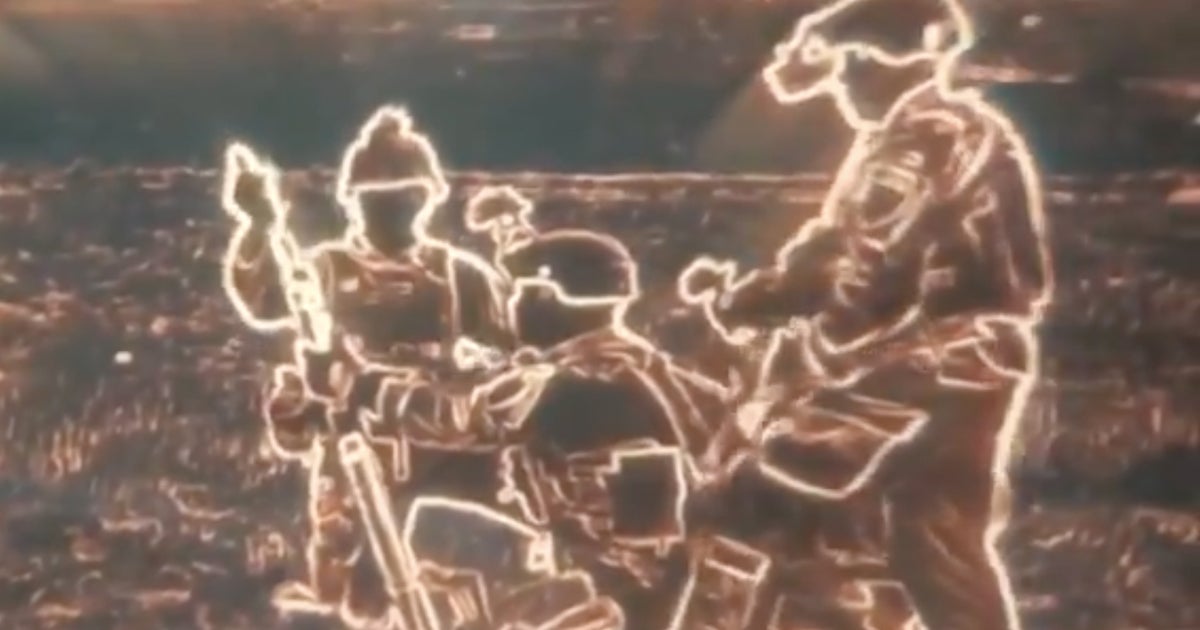 The Enhanced Night Vision Goggle-Binocular (ENVG-B) provides the U.S. Army's close combat forces with the capability to observe and maneuver in all weather conditions, through obscurants, during limited visibility, and under all lighting conditions. Higher resolution stereoscopic displays allow for faster target acquisition by improving separation of targets from background. Ultimately, the ENVG-B increases the Warfighters lethality, mobility, and situational awareness through innovative and state of the art capabilities such as:
A dual tubed binocular system for improved situational awareness and depth perception.
Higher resolution, white phosphor tubes instead of the traditional green phosphor providing better contrast.
A fused thermal imager for better target recognition in degraded visual environments (dust, smoke, zero illumination, subterranean, etc.)
Inclusion of augmented reality aspects from the Nett Warrior display.
Wireless interconnectivity with the Family of Weapon Sight-Individual, (FWS-I) displaying the weapon site reticle in the ENVG-B allowing Soldiers to accurately engage without shouldering the weapon and significantly reducing exposure to enemy fire.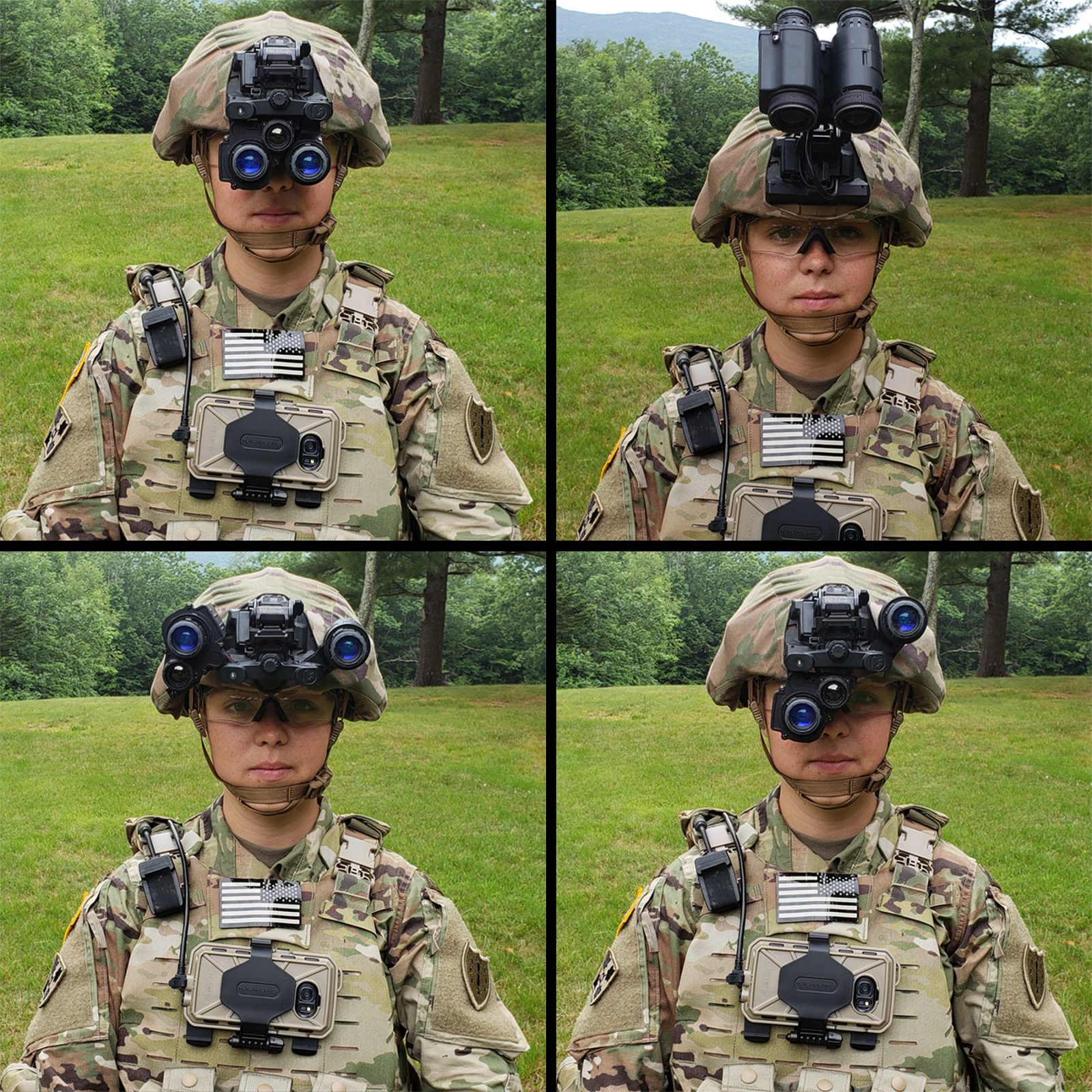 Soldier feedback was incorporated into forming the design and functions of the ENVG-B through events called Soldier Touchpoints. In total, 10 Soldier Touchpoints were conducted throughout the two years that the ENVG-B went from concept to fielding. These Soldier Touchpoints allowed Soldiers who were testing the system to provide feedback and help improve it.
ENVG-B SPECIFICATIONS
Man-sized target recognition:
80 percent probability at 150 meters (threshold) and 300 meters (objective)
50 percent probability at 300 meters (threshold) and 550 meters (objective)
Total system weight:
Less than 2.5 pounds (threshold) and 1.5 pounds (objective)
Operating hours (continuous fusion):
Greater than 7.5 hours (threshold) and 15 hours (objective)
Watch the video of the live fire below: