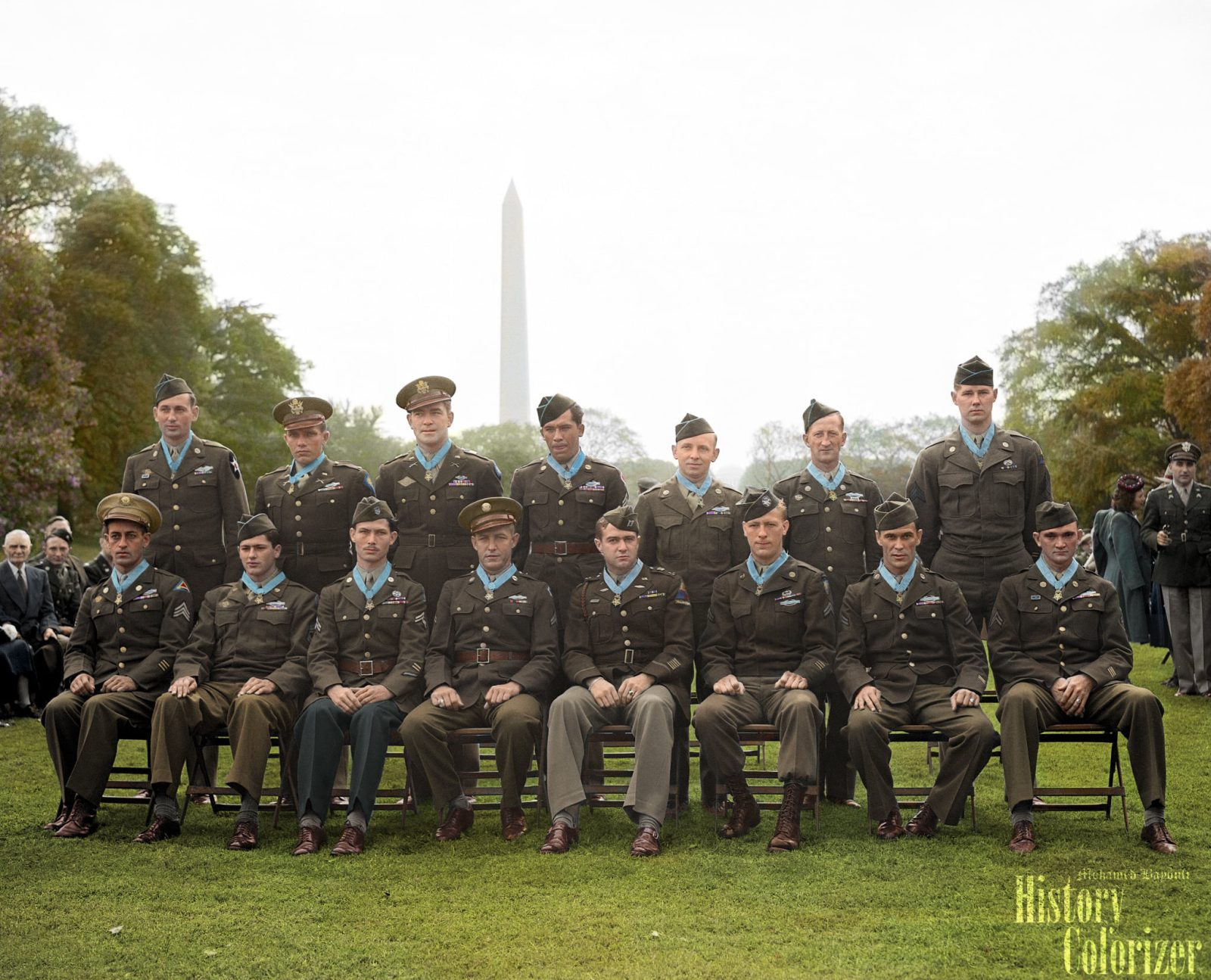 Pictured are the fifteen servicemen of World War II who were awarded the Medal of Honor. Taken at a mass presentation ceremony in the White House gardens on 12 October, 1945. President Truman made the award presentations.
Seated (left to right):
Sgt. Christos H. Karaberis, Manchester, NH
Sgt. Freeman V. Horner, Shamokin, PA
Cpl. Desmond T. Doss, Lynchburg, VA
Cpl. Clarence B. Craft, Santa Ana, CA
Capt. James M. Burt, South Lee, MA
Cpl. Melvin E. Biddle, Anderson, IN
Cpl. Edward A. Bennett, Middleport, OR
Cpl. Thomas E. Atkins, Campobello, SC.
Standing (left to right):
Pfc. William A. Soderman, West Haven, CT
2nd Lt. John C. Sjogren, Rockford, MI
1st Lt. Edward A. Silk, Johnstown, PA
T/Sgt. Cleto Rodriguez, San Antonio, TX
M/Sgt. Nicholas Oresko, Tenafly, NJ
Sgt. Dexter J. Kerstetter, Centralia, WA
Sgt. Thomas J. Kelly, Brooklyn, NY.
——
Color by Mohamed Bayouli
History Colorizer M.B
'WW2colourised' Facebook page