ARES Airsoft recently announced that they will be releasing an officially-licensed AEG replica of the Kel-Tec RDB .223 / 5.56mm bullpup rifle next year – in collaboration with EMG Arms.

The Kel-Tec RDB (Rifle, Downward-ejection, Bullpup) is a .223 Remington / 5.56×45mm NATO semi-automatic rifle, developed and manufactured by Kel-Tec Industries of Florida. It uses a rotary bolt with a downward oriented extractor which ejects spent shell casings out of the bottom of the receiver, behind the magazine. This setup simply and easily overcomes the issue of ambidextrous use that has plagued other bullpup rifle designs. Fire controls on the RDB are located on each side of the receiver, and the magazine release catch is located in front of the magazine. These features also help make the RDB one of the easiest to use and most ambidextrous of all bullpups.

The ARES Airsoft RDB is scheduled for release in Q1 of 2021, and will be fully trademarked. It will replicate all the features and functions of the real RDB, and will ship with two AR/STANAG magazines (one of 130 rounds capacity and one of 100 rounds capacity).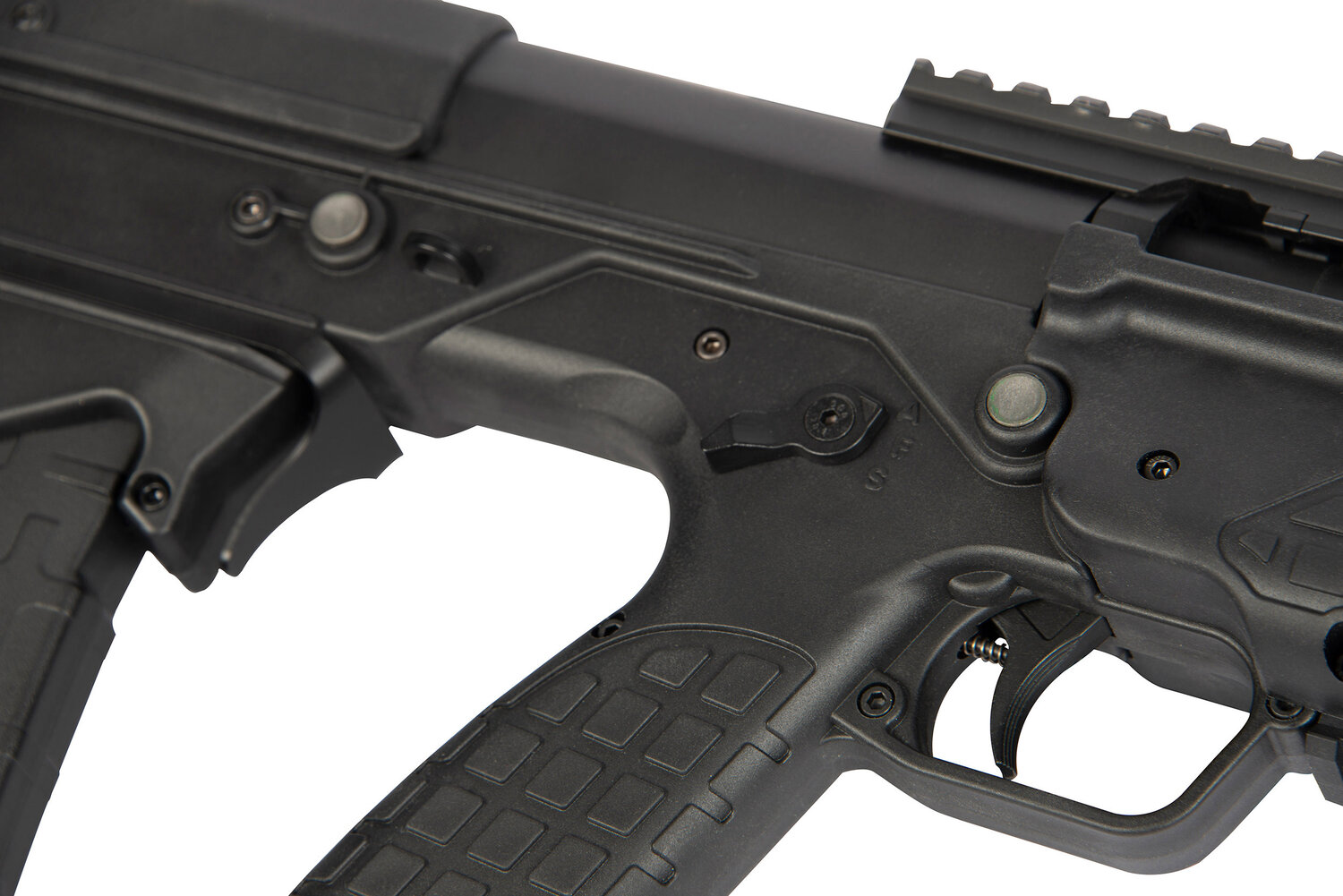 SPECIFICATIONS:
E.F.C.S. Metal Gearbox
High-Quality Nylon Fiber Body
Metal Outer Barrel with -14 muzzle thread
695mm Length (27.36 inches)
3040g Weight (6.7 pounds)
Safe/Semi-Auto/Full Auto Fire Modes
11.1v LiPo Battery Recommended
Adjustable Hop-Up
Black, Dark Earth, Olive Drab colors available
For further details, visit aresairsoft.com