Prometheus Design Werx continues to impress by conceiving, building, and releasing high-quality tools for EDC and outdoor use that solve problems you haven't even thought of yet…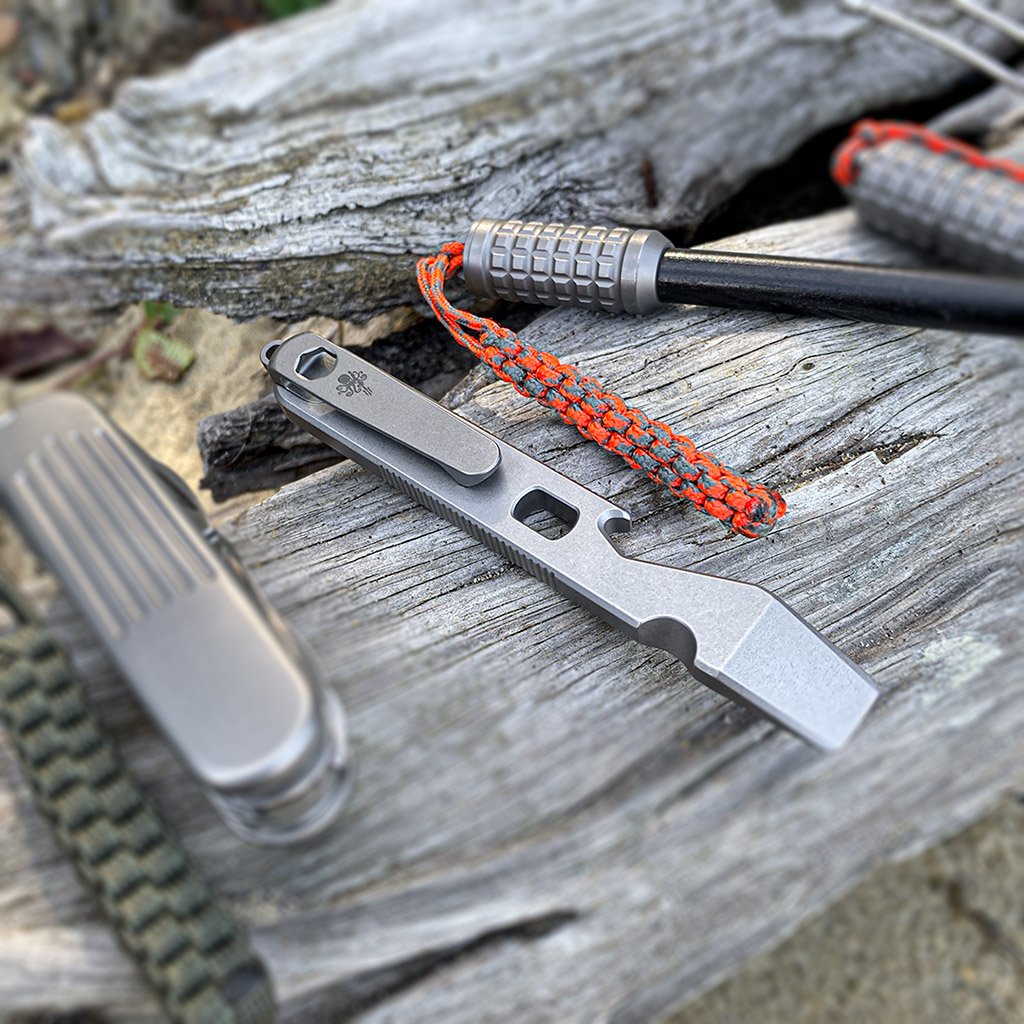 The latest example is their Straight Forward Pry Bar (SFPB). It's a multifunctional pocket tool built around a lightweight but incredibly strong pocket-sized pry bar to deal with everyday tasks and chores that a pocket knife just can't do. Precision milled from D2 tool steel bar stock and 6AL-4V titanium, the SFPB is not much bigger than a popsicle stick yet packs a host of functions to make it a versatile and capable EDC tool.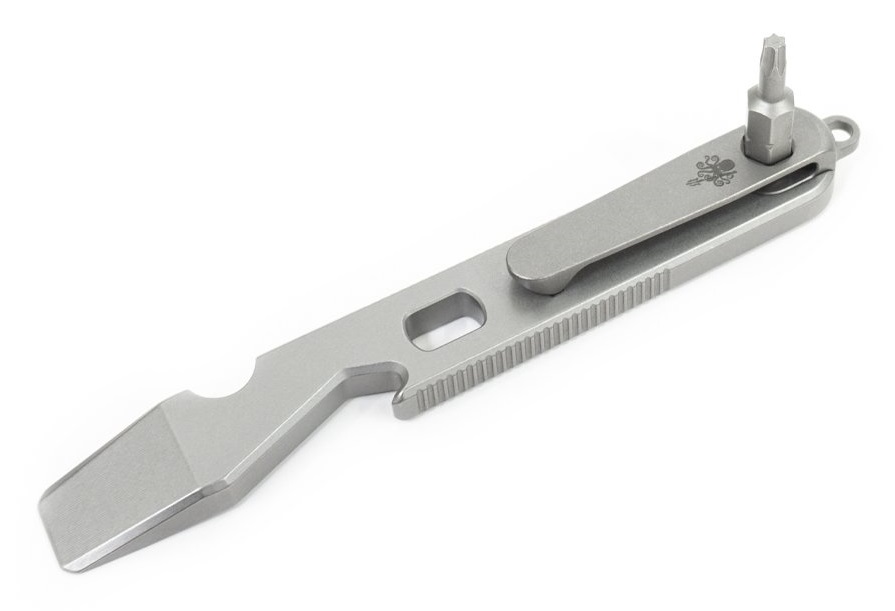 As usual, PDW also pack a lot of outstanding and unique elements into a compact package, such as the Strikeback™ feature that is designed to pair with a ferro rod like PDW's Ti-Fire Steel, to generate sparks for starting a camp or signal fire. Other practical features include a standard oxygen tank wrench, bottle cap lifter, and a hex bit socket built into the titanium billet pocket clip to help you MacGyver your way through a wide range of situations.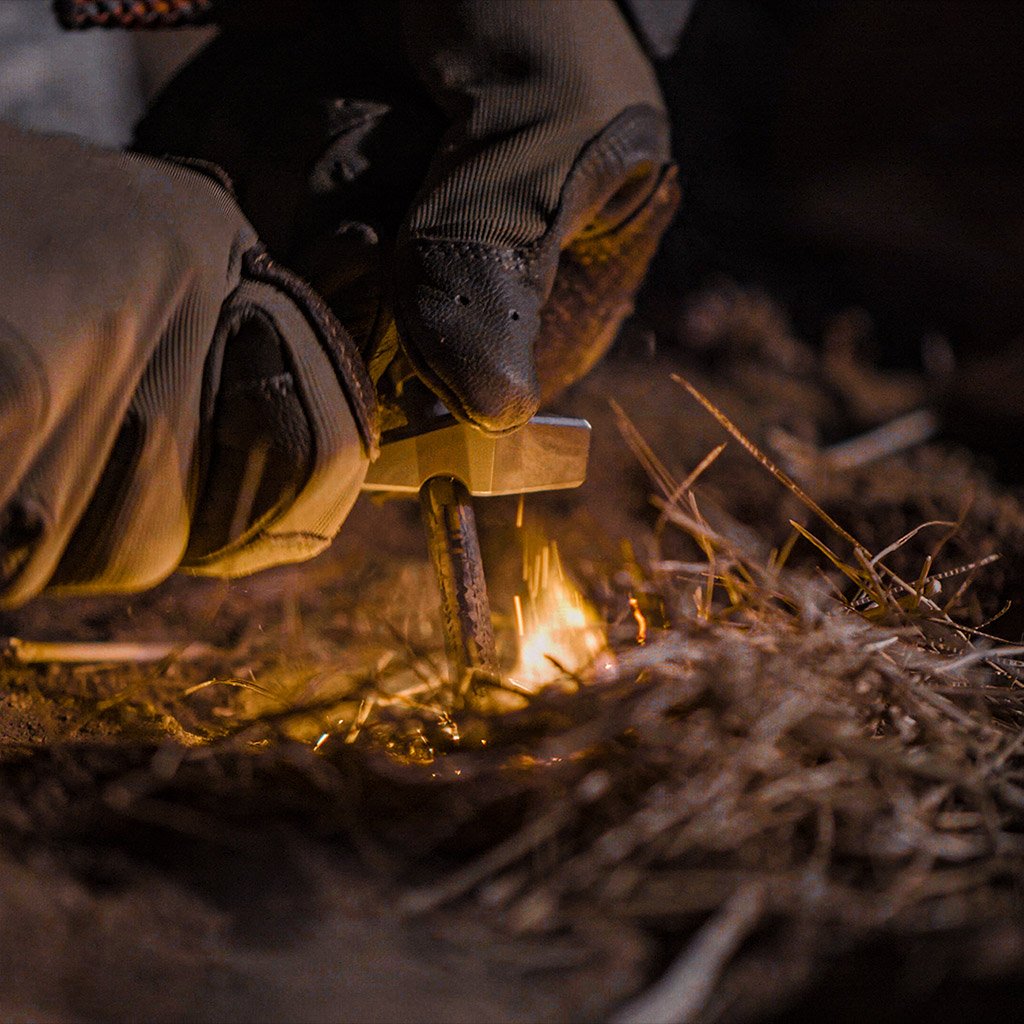 Looking beyond the impressive feature set, the SFPB is also loaded with refined machining details such as jimping, recessed hardware and fully chamfered edges that exemplify high production values and exquisite attention to detail.
To check out the full specifications, pricing and availability, visit Prometheus Design Werx on the web.