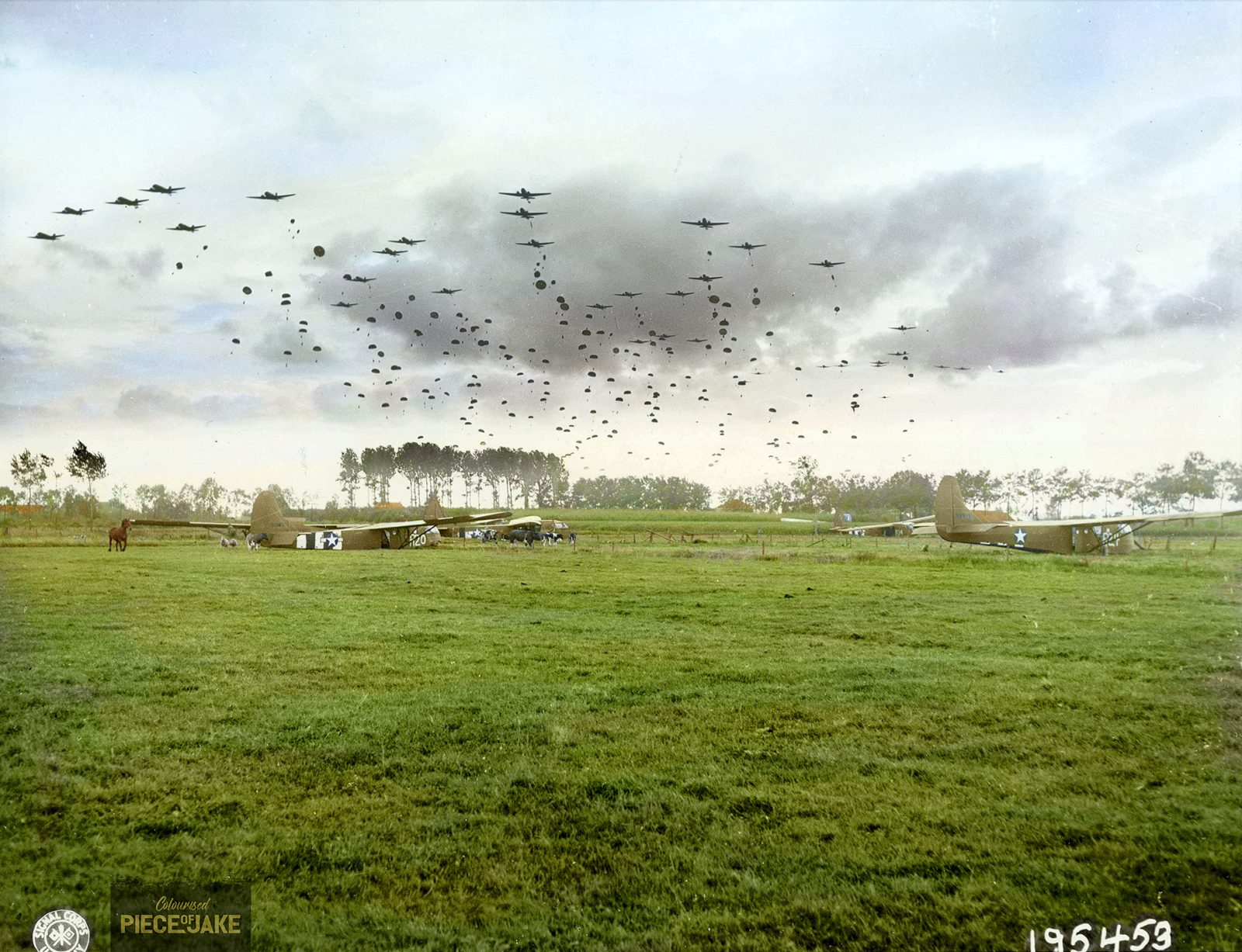 September 23, 1944:
Douglas C-47 Skytrains of the 315th Troop Carrier Group, dropping the 1st (Polish) Independent Parachute Brigade into DZ "O" near Grave, southwest of Nijmegen in Holland, on D+6 of Operation Market Garden.
By this date however; Operation Market Garden had already stalled and although a tactical gain was not to be made, the Brigade did manage to send some of their numbers across the river to reinforce the British paratroopers trapped in Oosterbeek, and secure a corridor for their eventual evacuation.
The Poles paid a heavy price for their role in the Battle of Arnhem – the Brigade suffered a devastating 25% casualty rate.
Original photo by the US Army, Colourised by PIECE of JAKE