British paratroopers have recently jumped with British parachutes from a US Air Force aircraft for the first time, strengthening the ability of British and US airborne forces to operate together.
Exercise Pegasus Eagle has seen a C-130J Hercules from USAF's 37th Airlift Squadron fly into RAF Brize Norton from its base at Ramstein in Germany for the joint training (7-10 July). US jumpmasters and RAF Parachute Jump Instructors, who manage the despatch of paratroopers from an aircraft, first established common procedures for using the British Low Level Parachute (LLP) system on a US aircraft. Then, soldiers from 16 Air Assault Brigade parachuted onto Salisbury Plain from the US aircraft under British canopies.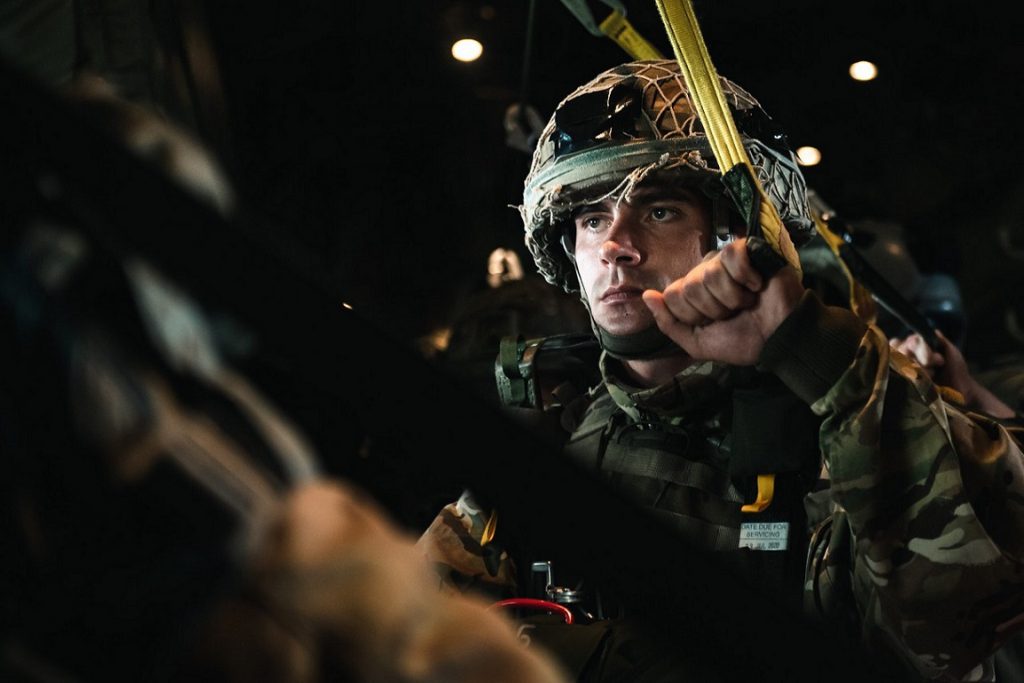 This work is about developing the ability of British and American airborne forces, which are trained and ready to deploy on operations together, to mix and share resources to make their partnership more flexible and capable.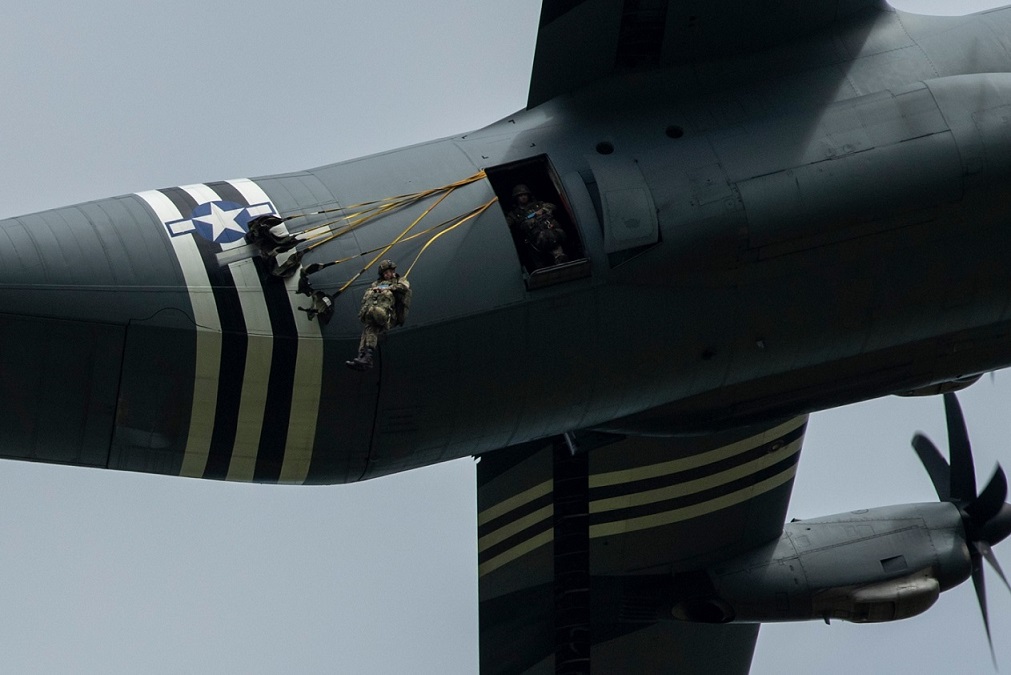 British paratroopers have earned their US parachute wings by jumping under US T-11 canopies from US aircraft, and US soldiers have earned British parachute wings jumping LLP from RAF aircraft, but this is the first time that the nationality of parachutes and aircraft have been mixed.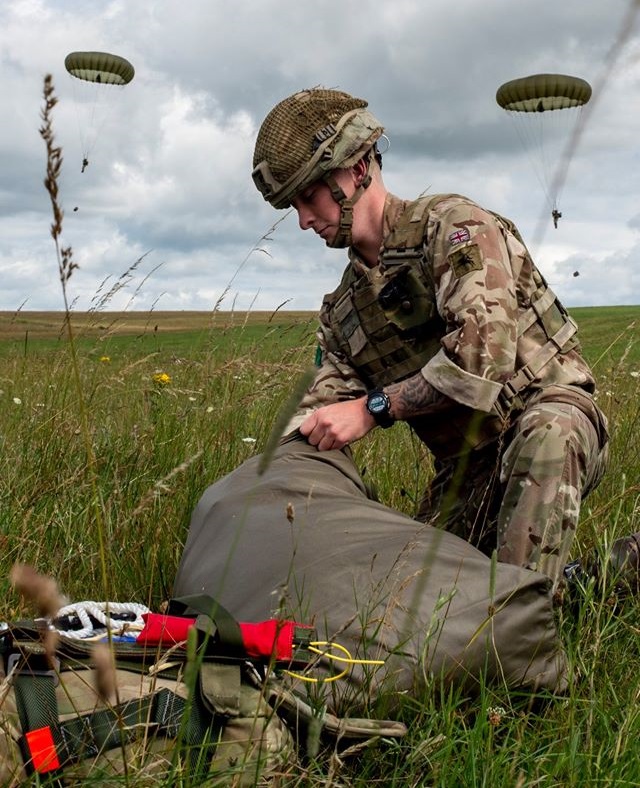 Flight Lieutenant Nick Tucker, an RAF PJI attached to 16 Air Assault Brigade, said: "This training is all about being able to do more together. British and US paratroopers have trained to use each others parachutes for many years, and we've now demonstrated how we can mix aircraft and parachute systems."