UF PRO today announced it will bring a fully updated version of its popular P-40 tactical pants to the market on the 28th of July. The new model—known as the P-40 All-Terrain Gen.2—incorporates design enhancements that give wearers greater functionality, better fit and freedom of movement, superior comfort, and extreme durability.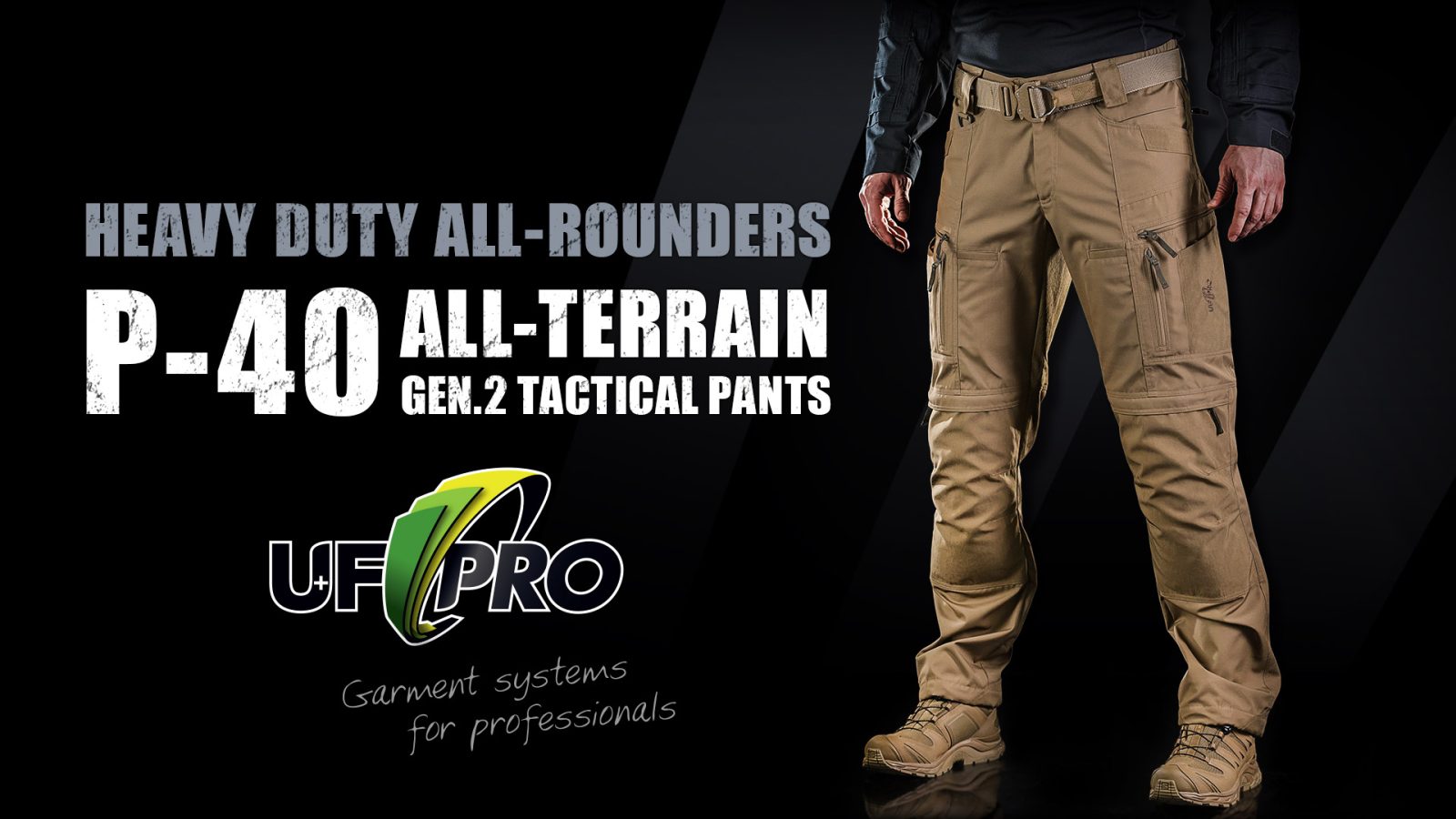 There are a few major differences between the Gen.1 and Gen.2 versions of the P-40 All-Terrain Tactical Pants. Not used in Gen. 1 but now standard in Gen.2 is a construction technique by which seams are overlapped. This reduces the number and size of potential breaking points. The result is minimized risk of the pants ripping or becoming otherwise damaged. Another difference is that on the Gen.2 pants, elements prone to friction damage—such as pockets and double belt-loops—are now reinforced with CORDURA material.
The new P-40 All-Terrain Gen.2 Tactical Pants make use of larger stretch panels built out of Schoeller®-dynamic stretch material. These panels, in concert with a unique anatomic cut, allow wearers to move without restrictions and interference from the pants. The stretch panels and the special anatomic cut also work synergistically to boost the level of comfort wearers experience, according to the company.
"We are very confident that the tactical community for whom the P-40 All-Terrain Gen.2 Tactical Pants were created will make these their go-to heavy duty all-'rounders for every-day use," said Armin Wagner, head of UF PRO product development. "We call these pants 'all-terrain' because they really are designed for use in any terrain and for any activity," he added.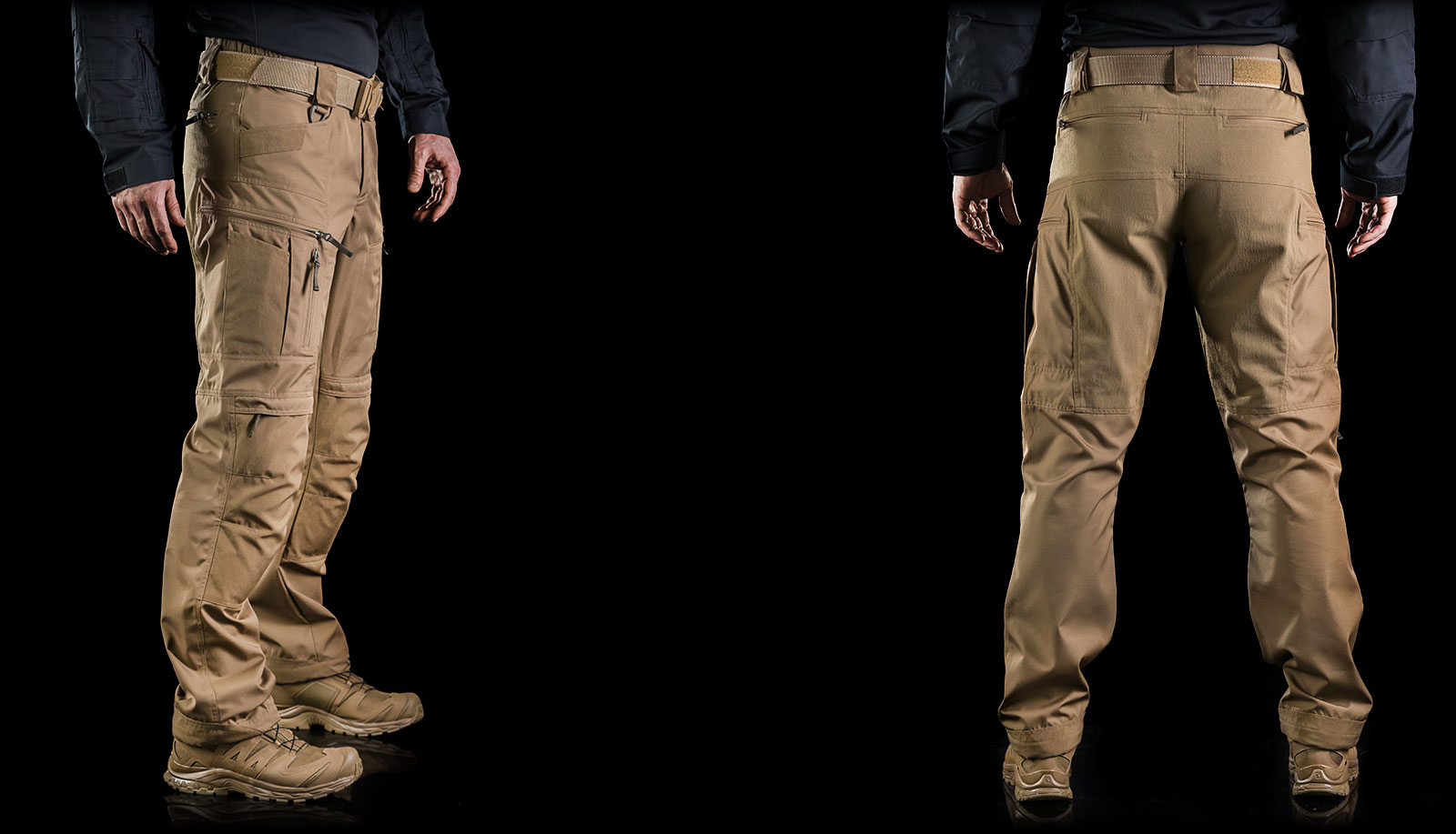 Carried forward from the first generation of P-40s is the modular knee protection. "The pants' construction at the knees has been improved to make it more comfortable to wear and benefit from our UF PRO modular pads for extreme cushioning or protection or both," Wagner explained. "Also, the pockets into which the pads are inserted have been redesigned to ensure that the pads stay even more securely in place while the wearer is running or jumping or has the pockets fully opened for extra ventilation."
During cold weather wearers can take advantage of the option to add a WINDSTOPPER® liner, which easily zips into place, to provide warmth and full wind protection even in subzero temperatures.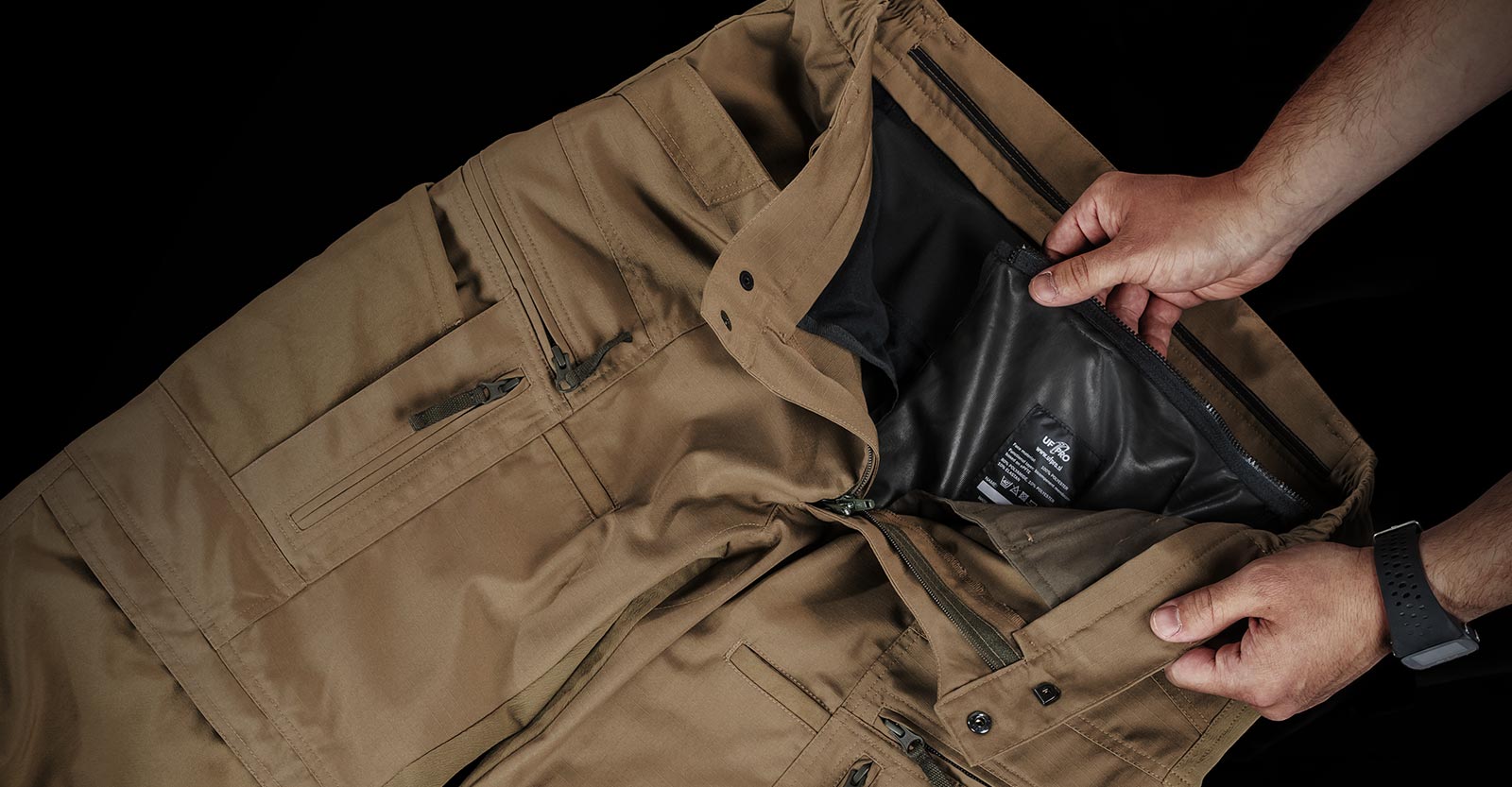 Other key features include:
Nine high-function pockets. Two are dual-access side pockets offering large storage capacity, special inner compartments, and an attached CORDURA®-reinforced gear pocket with security flap. Among the remaining pockets—all constructed with CORDURA® reinforcement—are those designed to firmly hold a variety of essential items such as phones, knives, pens, small electronics, and extra magazines. The Gen. 2 pockets also include elastic securing straps inside the side pockets. This prevents items from falling out as you run, jump, bend down, or crawl.
Improved durability. The pants are made from a ripstop fabric of a 67-percent polyester and 33-percent cotton blend, and the seams have been made even sturdier thanks to use of a different manufacturing technique. The result is less vulnerability to snagging on tree branches, metal barbs, and other pointy, protruding objects which wearers might against.
Added functionality. The pants come configured with hooks along the bottom of the legs for attachment to the shoelaces of the wearer's boots. Their purpose is to prevent the pant legs from riding up as the wearer walks, runs, or sits. The pants also feature CORDURA®-reinforced double loops along the waist to enable the wearer's belt to carry a duty belt. Moreover, the width of the lower leg can be adjusted to suit wearer preferences.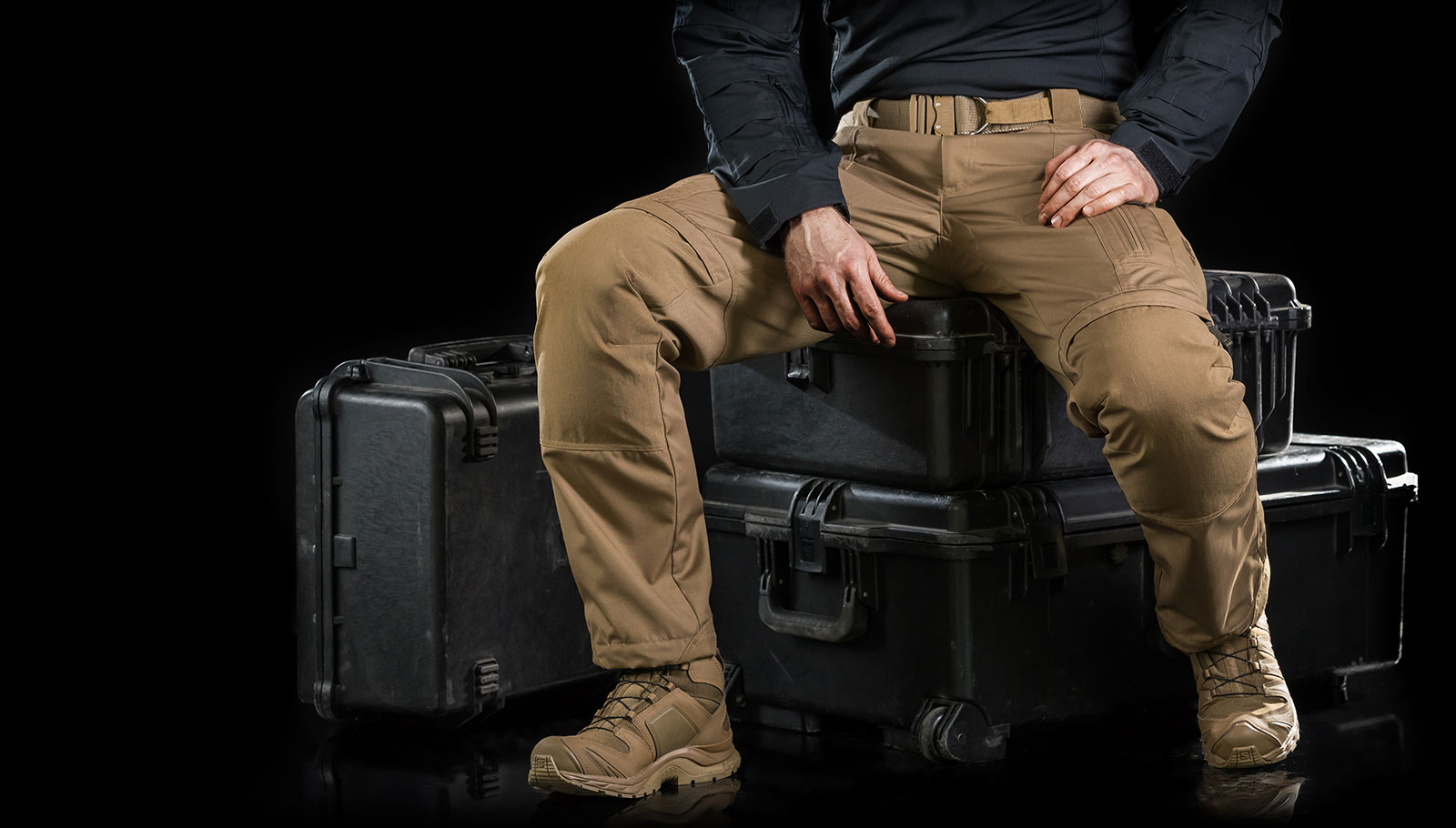 The P-40 All-Terrain Gen.2 Tactical Pants will retail at €152 each and will be available in Kangaroo, Black, Navy Blue, Coyote Brown, Brown Grey, and Steel Grey.
For more information about the UF PRO P-40 All-Terrain Gen.2 Tactical Pants, go to https://ufpro.com/pants/tactical-pants/p-40-all-terrain-gen-2-tactical-pants