The LALO Shadow UCB (Uniform Compliant Boot) is a hot weather environment boot designed to meet Army regulation AR670-1 requirements, but also to provide all day comfort.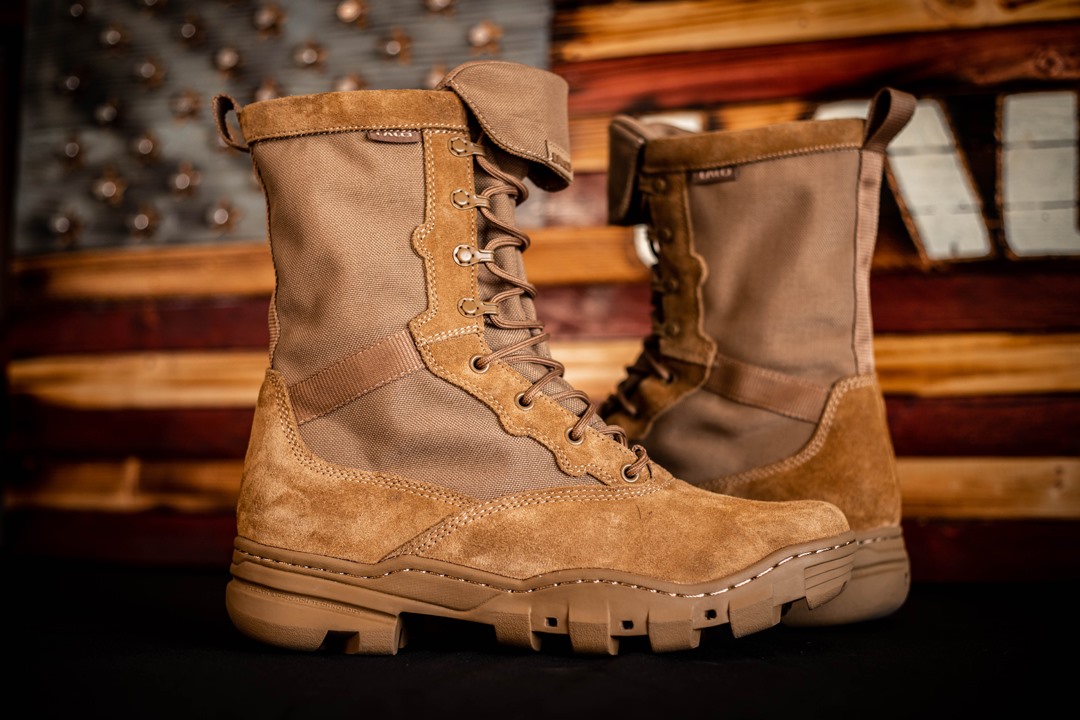 The Shadow UCB is a durable, lightweight boot that features a puncture resistant protective plate, breathable materials, a hidden lace pocket, rockered sole, and LALO's signature drainage system that also provides critical air circulation to keep your feet as comfortable as possible.
LALO Tactical was founded to serve the needs of Special Forces Operators. Their award-winning designers and developers have been creating innovative footwear for some of the world's most popular brands for over 30 years. The LALO Shadow line features a unique patent including a drainage system, a composite forefoot plate, a fast-dry component and the lightest weight materials on the market.
Check out the Shadow UCB, and the rest of the LALO Tactical line-up, at lalo.com