For anyone with an interest in WWII history, and especially for anyone interested in the history of airborne forces in WWII, today marks a rather special, and poignant, anniversary. On the 15th of April 1945 the town of Arnhem in the Netherlands was finally liberated after 5 years of occupation, and 6 months after the vicious Battle of Arnhem that destroyed the British 1st Airborne Division.
This photo, shared from the 'WW2 Colourised Photos' Facebook page, shows Sherman tanks of the Canadian, Governor General's Horse Guards Armoured Regiment advancing through Arnhem on the day of its liberation, 15th April 1945.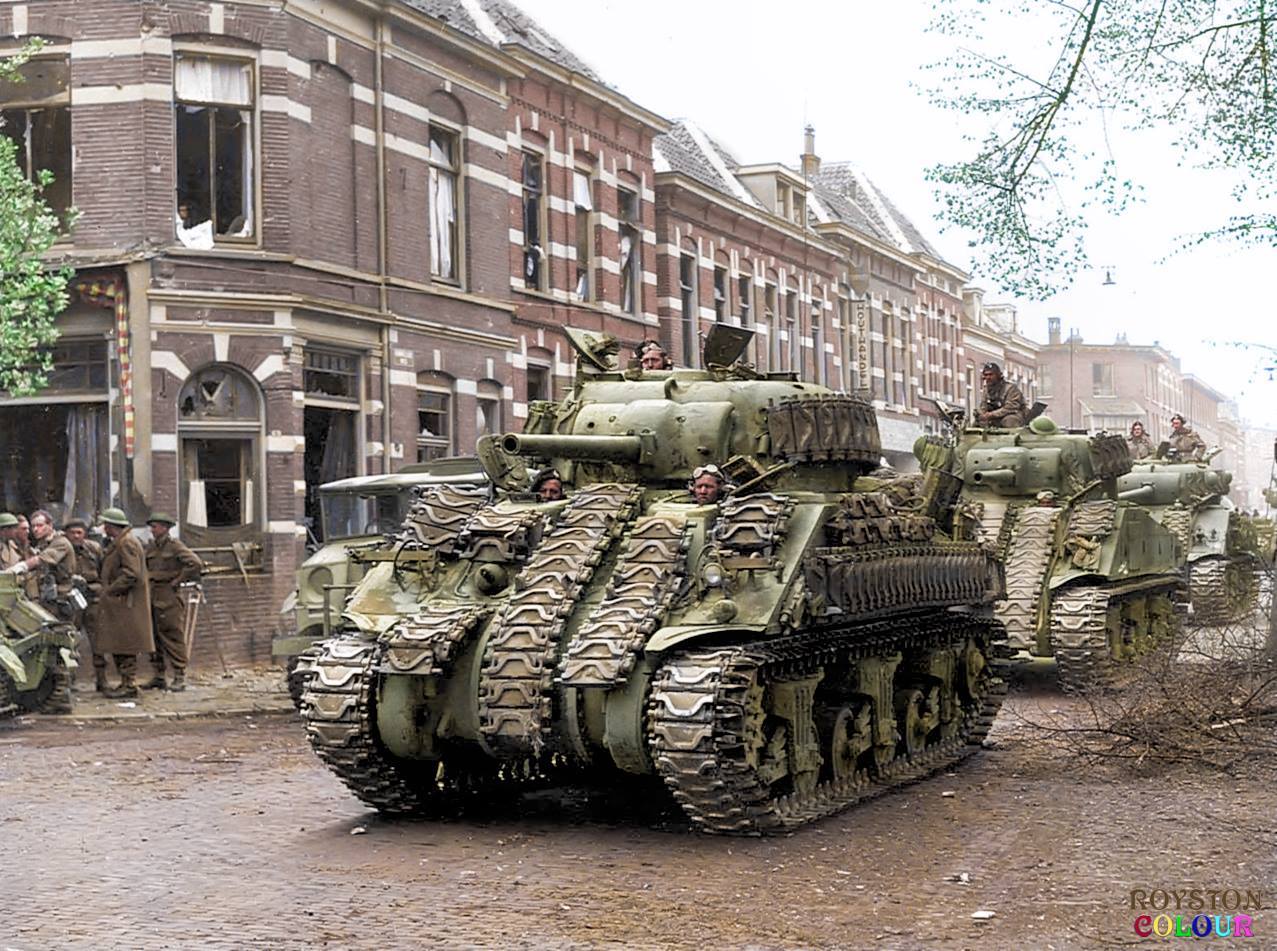 "After the battle for Arnhem ended on September 25th 1944, the Germans forced the local population to leave the town. Nobody was allowed back in for the duration of the war and the Germans started to systematically loot the city and blowing up buildings and destroying property at random. Fires, sometimes caused by Allied shelling, burned for days because not even fire fighters were allowed back in town.
When the allies launched their final attack on Arnhem on April 13th and 14th 1945 it was a ghost town. Only German soldiers were encountered who put up a terrific fight, causing even more damage to a city already heavily damaged."  Source: www.warhistoryonline.com
Photo colourised by Royston Leonard UK
This is a photo shared by the author of the Facebook post showing that same street corner as it appears at the present time.