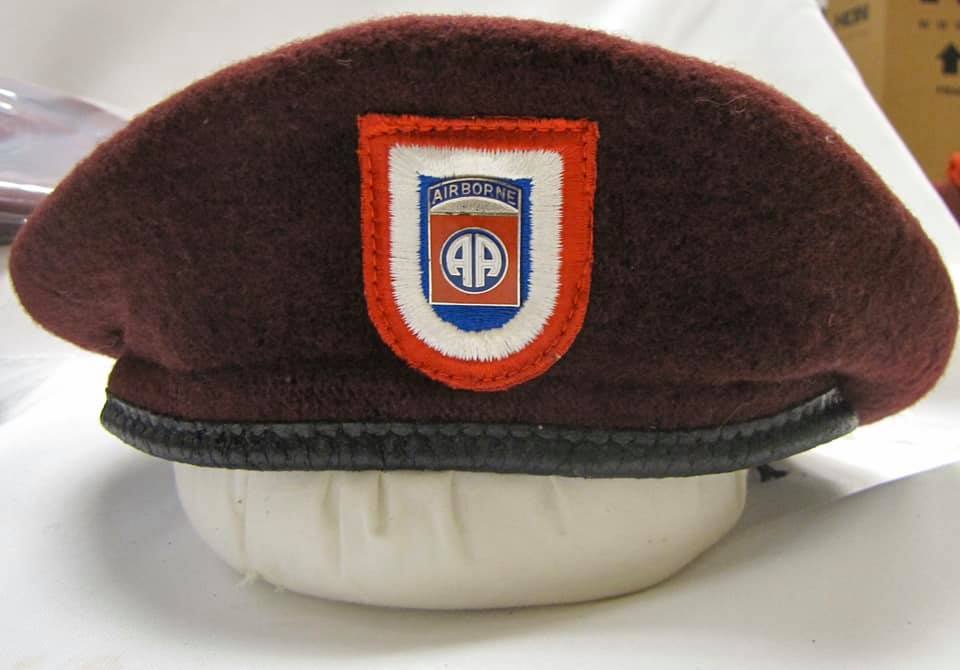 The Maroon Beret
The 82d Airborne Division's iconic maroon beret dates back to World War II and, like many other berets in the U.S. Army, is a tribute to the British Forces. The maroon beret was originally given to the U.S. Army's 509th Parachute Infantry Regiment by their British counterparts, in addition to an honorary membership in the British Parachute Regiment for their service during the war.
Although she later denied the claim, Daphne du Maurier (British novelist and wife of Lieutenant General Sir Frederick Browning) is often credited as having chosen the beret's distinctive maroon color, supposedly representing her husband's horse racing colors.
The beret was unofficially unauthorized status in the early 1970s, but banned later in the decade. Thanks to a successful campaign to officially recognize the headgear, the maroon beret endured; by November 1980, the beret gained authorization, since remaining a symbol of the 82nd Airborne Division community.
This particular beret belonged to Terry Sanford, a North Carolina native, World War II veteran, member of the North Carolina Senate (1953-1955), Governor of North Carolina (1961 – 1965), President of Duke University (1969-1985), and U.S. Senator for North Carolina (1986 – 1993).
Courtesy of the Airborne & Special Operations Museum Foundation