In the real world blood makes the grass grow; but as airsoft is non-lethal, something kinder and gentler is required. Behold the new micro-seed BBs from G&G Armament!
After years of R&D, G&G Armament has finally perfected a new BB that is truly biodegradable and environmentally-friendly – so much so that it will literally turn your skirmish site into a beautiful meadow of flowers.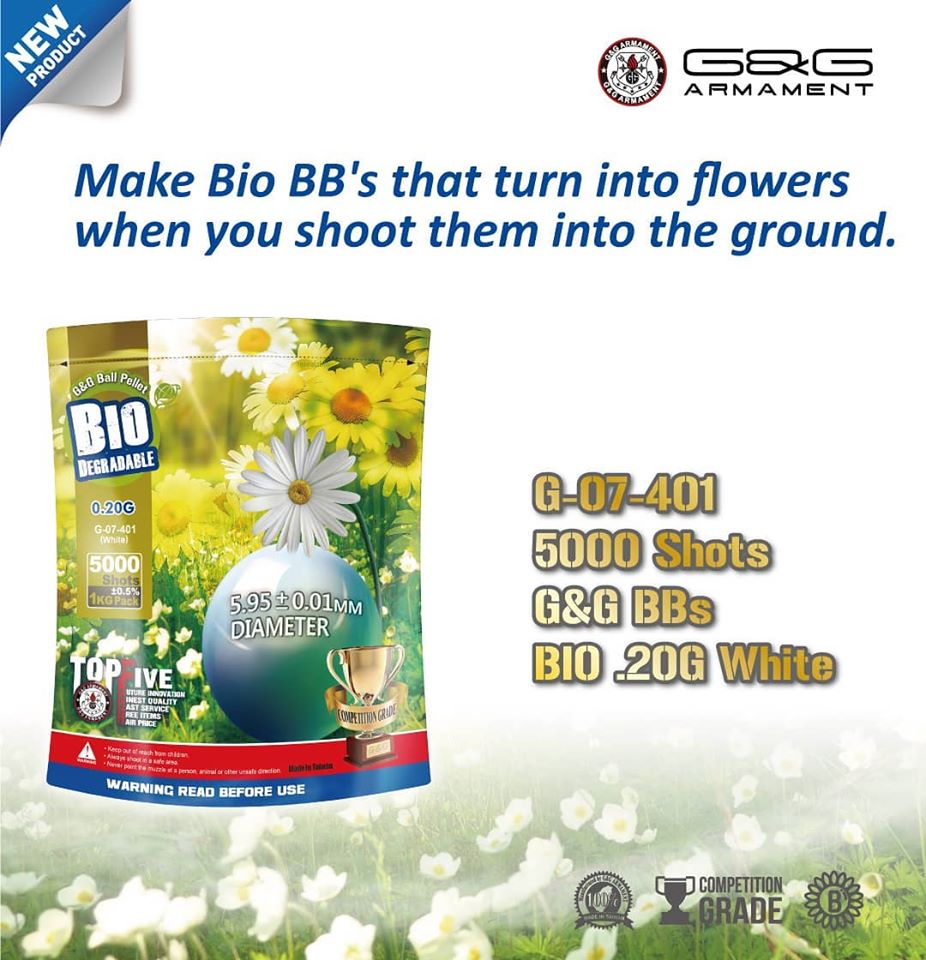 Each biodegradable BB contains a micro flower seed at its core. After about 90 days, the outer materials decompose, releasing the inner micro seeds into the ground. G&G's research tests show flowers started to bloom in ideal weather conditions in as little as 120 days!
Visit G&G Armament on the web, and follow them on Facebook for further details.