The Swiss Army Reconnaissance Detachment 10 (German: Armee-Aufklärungsdetachement 10, French: Détachement de reconnaissance de l'armée 10, Italian: Distaccamento d'esplorazione dell'esercito 10) is not photographed very often, so it was especially noteworthy when this photo popped up in my Facebook feed this morning (hat tip to: explorateur.ch/photographie).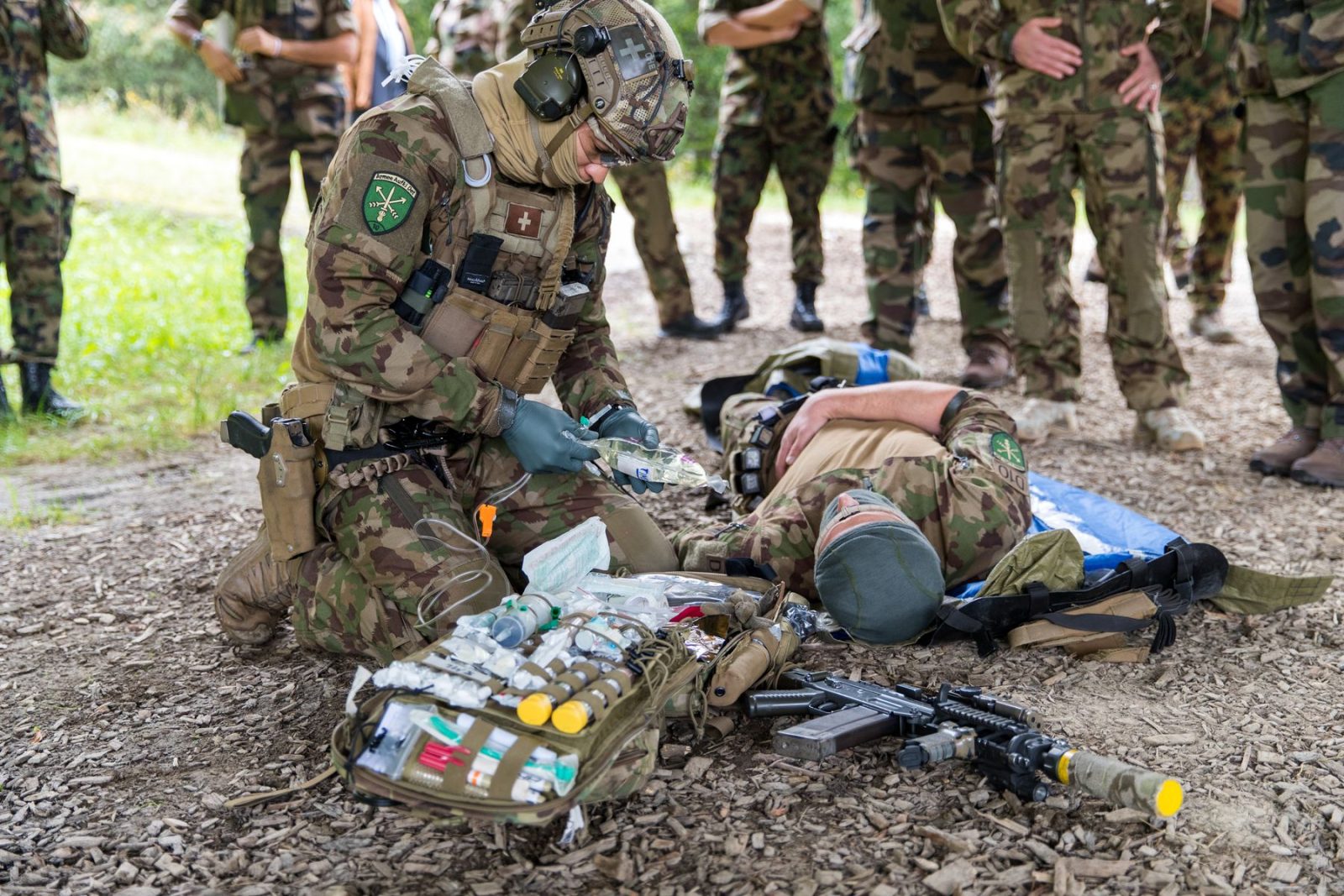 What's also noteworthy about this photo is that it shows that the new "Modular Clothing and Equipment System (Modulare Bekleidungs-und Ausrüstungssystem – MBAS)" is apparently already in service with ARD-10. The MBAS is scheduled to be in full service with the rest of the Swiss Army by 2022 – for further info, see the excellent write up that our friends at SPARTANAT did a while back. What's even further noteworthy about this photo is that it shows that ARD-10 troops have also been issued with MBAS combat uniforms in the Multiumfeld-Tarnmuster 16 (Multi-Environment Camouflage Pattern model 2016).
Army Reconnaissance Detachment 10 is an active service special operations forces unit of the Swiss Army responsible for conducting counter-terrorist activities in Switzerland and abroad formed in 2003. ARD-10 is not to be confused with the Parachute Reconnaissance Company 17 (German: Fallschirmaufklärer Kompanie 17, Fsch Aufkl Kp 17; French: Compagnie d'éclaireurs parachutistes; Italian: Compagnia di esploratori paracadutisti). FSK-17, also known as the Fernspäh-Grenadiers, is organized as a militia long-range reconnaissance patrol scout type unit, was formed in the 1970s, they fall under the operational control of the Swiss Air Force.