A lot of people have seen a headline like this recently and leapt to the conclusion that the US Army has already selected its Next Generation Squad Infantry Weapons, and awarded the contract for them to New Hampshire based SIG SAUER. However, as is so often the case in these days of soundbites, click-bait, and social media likes and shares based on a catchy title, the truth is a bit more complex – and not quite as dramatic…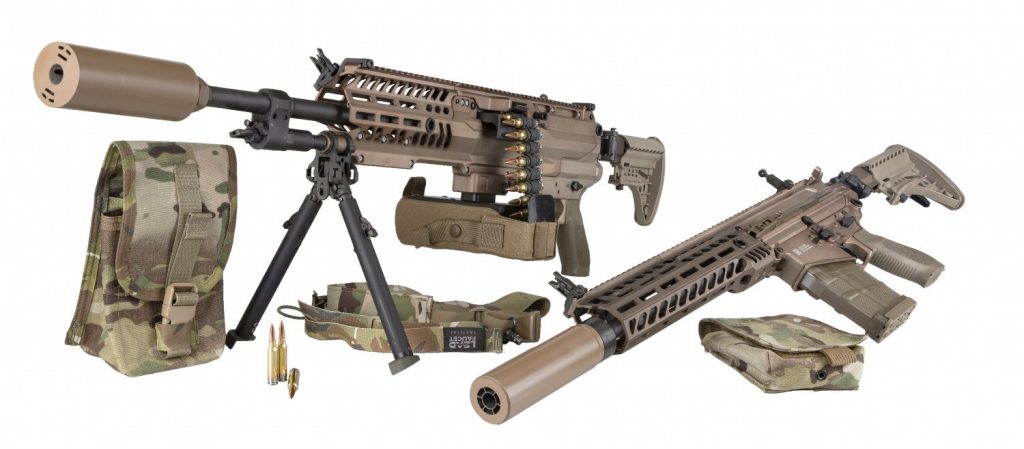 SIG SAUER USA has indeed submitted a full package of a next-gen LMG and Carbine, with dedicated suppressors and accessories, for the US Army's Next Generation Squad Weapons (NGSW) program. SIG's submission also includes a new hybrid 6.8mm calibre ammunition designed in-house. SIG would also be able to provide single source manufacturing for the ammunition, weapons, and suppressors. But whilst they offering certainly looks well thought-out, well designed, and well engineered – as well as delivering full in-house production and delivery capability, plus a familiar manual of arms for end users – the chickens haven't hatched yet, let alone come home to roost.
SIG is in fact one of three companies that's been selected by the US Army to proceed to the next phase of development and testing in the NGSW program. At this point in time, we don't which of the 3 contenders may eventually be announced the winner of the program – or indeed if the program will actually lead to full-rate production and field of new weapons to replace both the M249 and M4 in the current 5.56x45mm NATO calibre.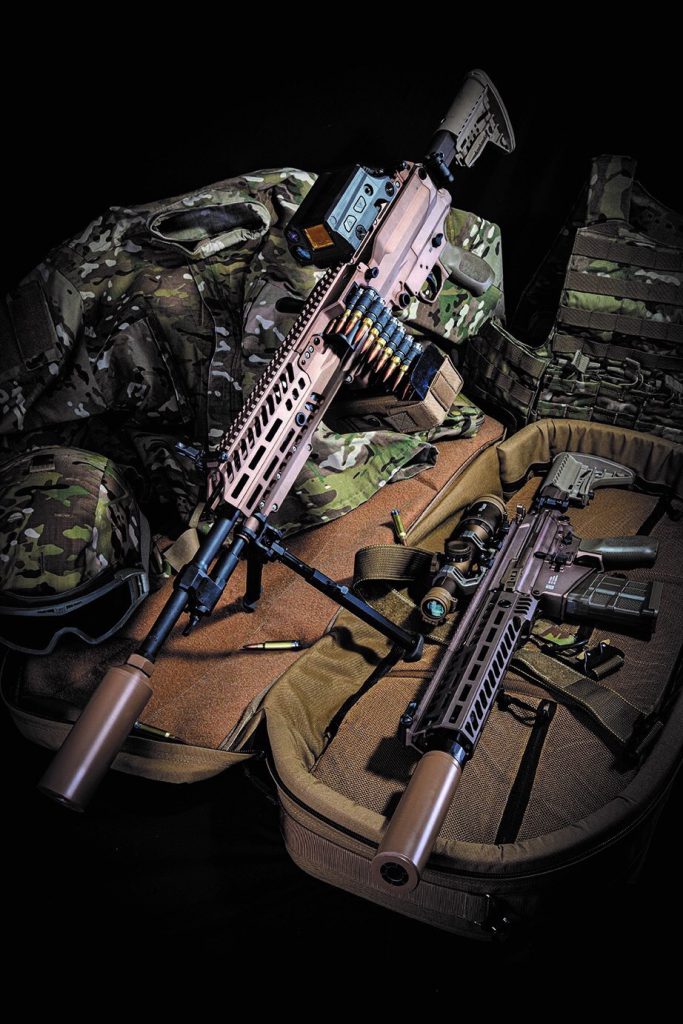 It's also important to point out that the Army has specified that the calibre of the weapons submitted for the program must be a 6.8mm calibre, but have left it up to the submitting companies to design their own ammunition. It's also important to note that this new ammunition is NOT the same as the 6.8mm Remington Special Purpose Cartridge (6.8x43mm) that was originally developed by Remington Arms, in collaboration with members of the U.S. Army Marksmanship Unit and the United States Special Operations Command, in 2004.
The other two companies that have been down-selected for the next round of development and testing are General Dynamics-OTS Inc. and AAI Corporation Textron Systems. General Dynamics has partnered with True Velocity to submit a type of polymer-cased ammunition with their weapons, and AAI / Textron have submitted their weapons and Case Telescoping Ammunition that has been undergoing development and testing for several years now under the Lightweight Small Arms Technology program.
So far no photos of the General Dynamics entries have been released, and the only photos released by AAI / Textron have been of the existing earlier weapons developed under the LSAT program contract, as below.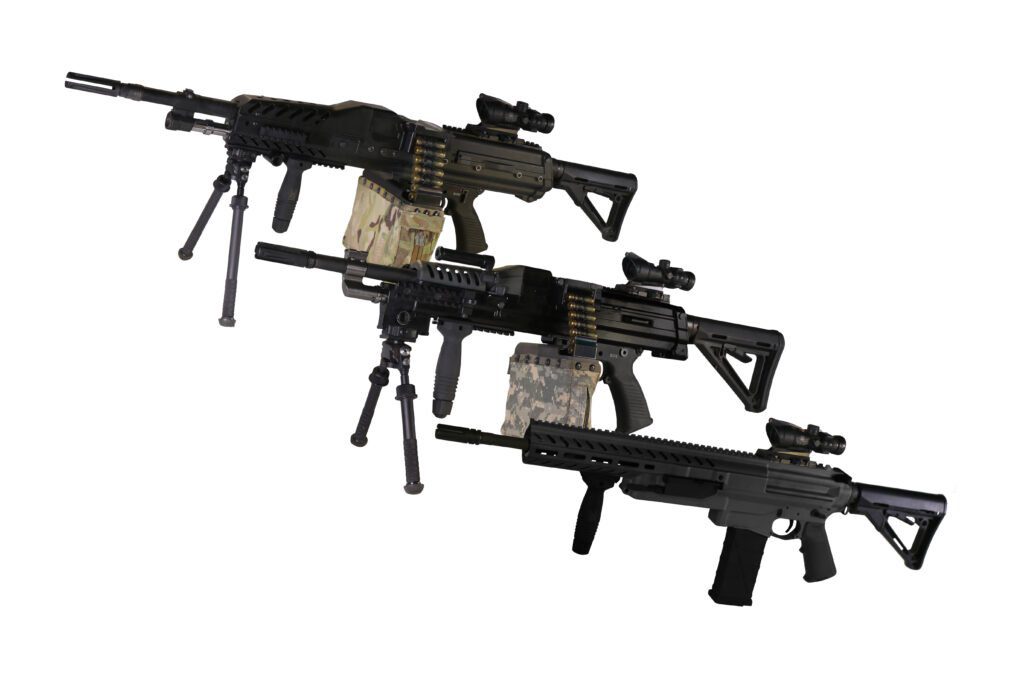 Companies that responded to the Army's initial Prototype Project Opportunity Notice but that failed to get down selected for going forward are FN USA, MARS/Cobalt Kinetics, and PCP Tactical. Many people have commented on the notable absence of Heckler & Koch (HK) from the entire process, and one could also perhaps include Steyr in that list of notable absences as well – it would be interesting to know why.
At any rate, given the lack of publicly released information from the other two competitors, it is perhaps understandable that the cleverly worded, and slickly photographed, press release from SIG SAUER created the misinterpretation that the company had won the bid. It will certainly be interesting to see if the NGSW program actually bears fruit or ends up as just another interesting science project that never leaves the lab…