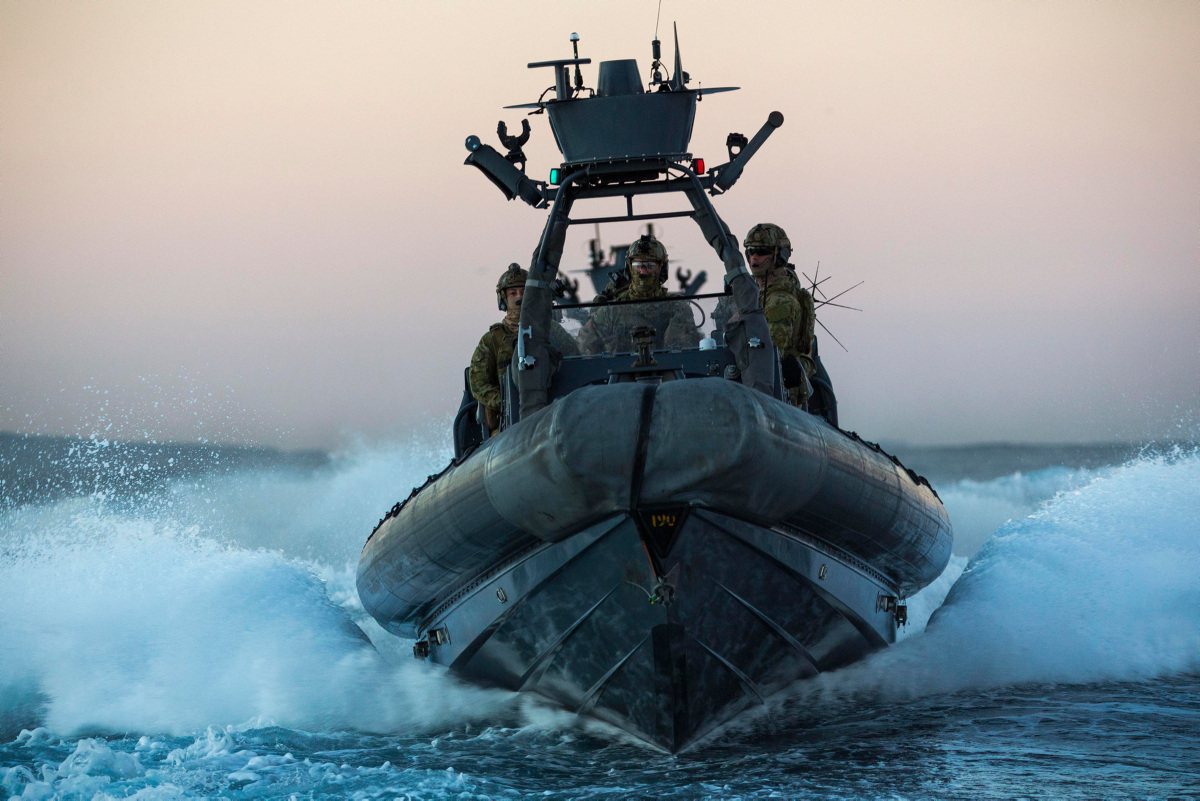 Australian Army soldiers from 2nd Commando Regiment conducted counter-terrorism training in Sydney, Melbourne and Hobart in May 2019.
The training was part of the Mars series of exercises used by the 2nd Commando Regiment's online hostage recovery/counter-terrorism company to build capacity in its role as Tactical Assault Group—East (TAG–E). TAG–E is the Australian Defence Force's 'in extremis' online counter-terrorist force, which is designed to respond to a terrorist incident or to support state/territory police.
The commandos successfully assaulted a Sydney ferry in Middle Harbour during one of the counter-terrorism training scenarios. Other training activities involved conducting clearances on high-rise buildings, sporting arenas, ships, aircraft and other types of transport. TAG–E is drawn from 2nd Commando Regiment and supplemented with Royal Australian Navy clearance divers and Special Operations Engineer Regiment combat engineers.
2nd Commando Regiment is part of the Australian Army's Special Operations Command, which provides the Australian Government and Army with special forces capabilities in support of the national interest.
Photo by Corporal Sebastian Beurich © Commonwealth of Australia, Department of Defence