Heckler & Koch Defense Inc. is gearing up to deliver between 5,000 and 6,000 complete rifle weapon systems to the US Amy, which plans to deploy them as M110A1 Squad Designated Marksman Rifles (SDMR).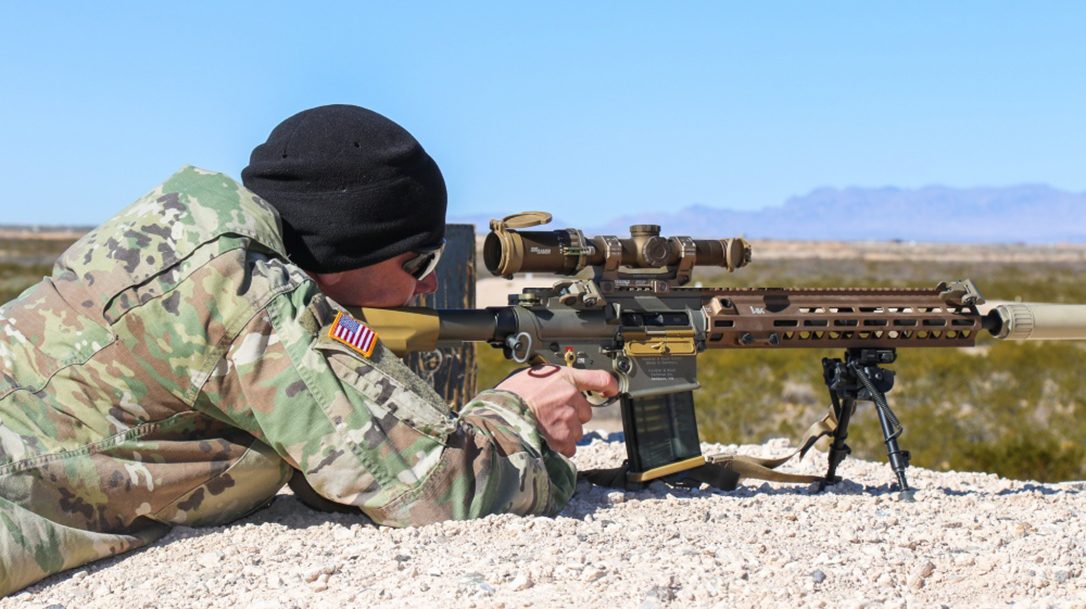 The new HK rifle is a variant of the 7.62 mm G28/HK417. Under terms of the agreement, the rifles, which are manufactured by HK in Oberndorf, Germany will begin to arrive in the HK-USA facility in Columbus, GA early next year. There, HK-USA workers will install scopes and mounts purchased by the Army under a separate agreement. Additionally, HK-USA staff will kit the scoped rifles with additional accessories from 12 other US-based manufacturers to round out the complete SDMR weapon system delivered to the Army. Heckler & Koch will also provide spare parts, support, and training.
"This is a significant achievement for Heckler & Koch," HK-USA COO/CSO Michael Holley said. "The HK SDMR system will add much-needed capabilities to virtually every squad in the Army. We are honored by this opportunity."
Holley also added that this award, combined with the recent USMC M27 purchase, as well as several other international contracts, further solidifies Heckler & Koch's position as one of the world leaders in small arms development.

The new Squad Designated Marksman Rifle, or SDM-R, is scheduled to be fielded at the brigade level starting in September. The new SDM-R is based on the Heckler and Koch G28E-110 Compact Semi-Automatic Sniper System, or CSASS, and will provide infantry, scout, and engineer squads the capability to engage with accurate rifle fire at longer ranges. The new rifle will be equipped with a different buttstock and barrel twist than the CSASS model and carries a base weight of about 9.9 pounds. The rifle will also be outfitted with the SIG Tango 6 variable 1×6 power scope.